*There is an affiliate link in this post.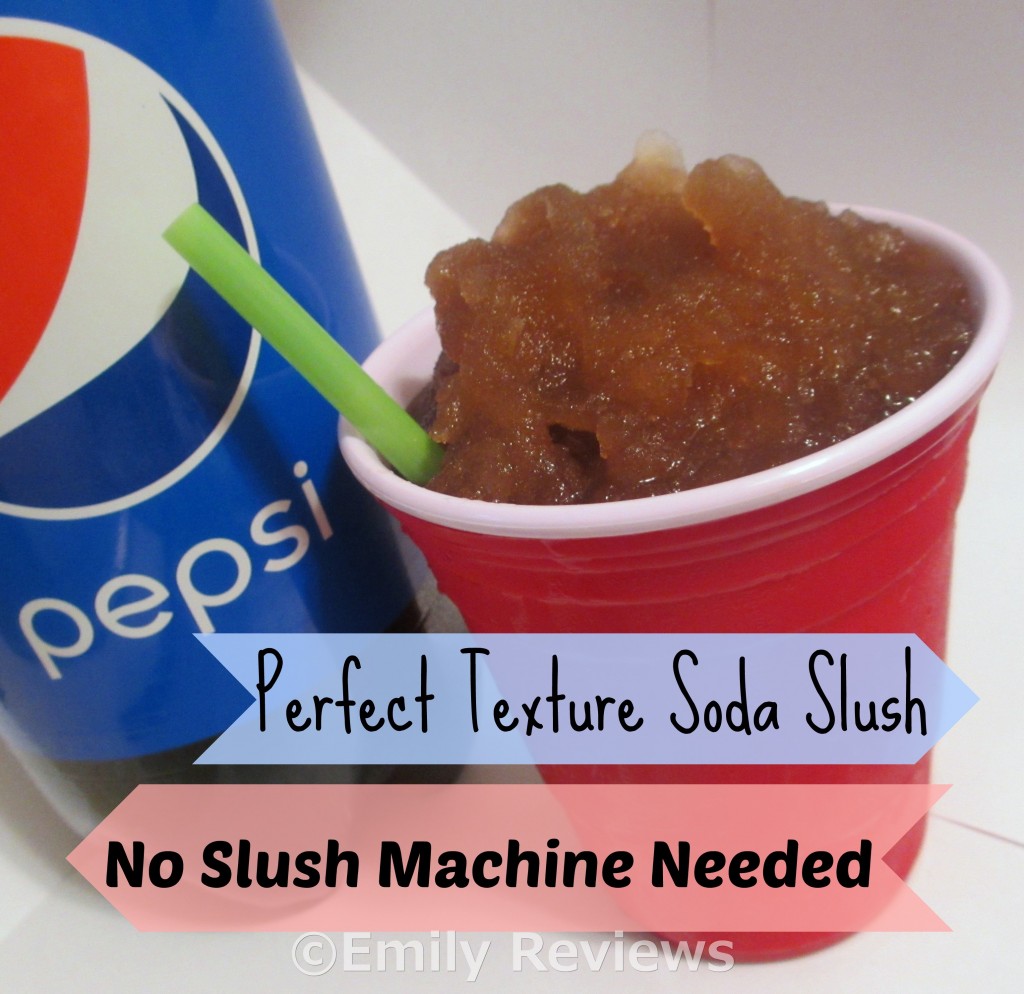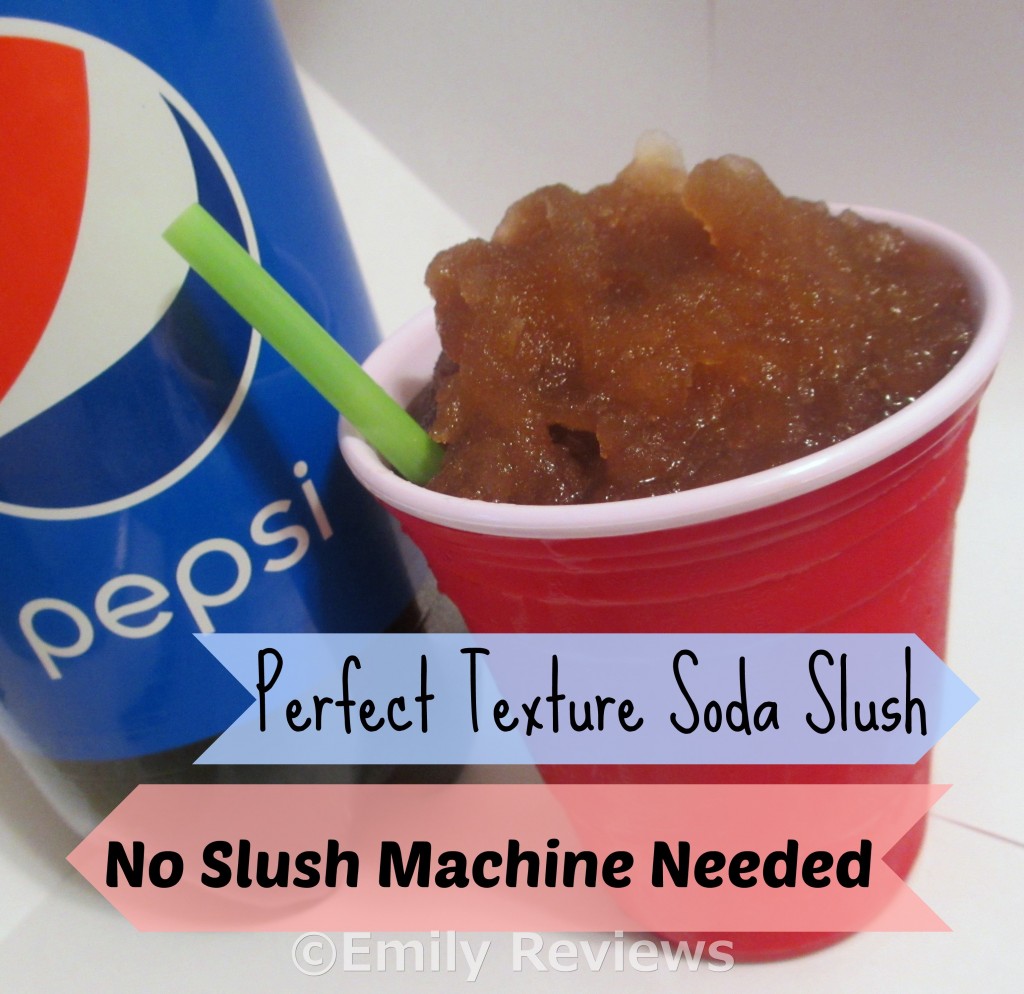 As a kid I had somewhat of an addiction to mountain dew slushies – or slurpees, slush puppies, freezies, whatever you prefer to call them. I hated to go even a week without stopping by the convenience store in ym town that had them.
Eventually they quit making them there but thankfully the Speedway in my town started selling them. Just within the last year or so, my local Quality Diary added on the mountain dew flavored slurpees as well.
I remember trying to make slushies from home in so many different ways. We had a snow cone machine that I tried, but the ice chips were big and it wasn't even close to a slurpee.
When we got a blender, I tried blending ice shavings and then pouring soda over it, but the ice ships stayed too big and hard, so it was more like a finely-blended snow cone than a slush – and the soda would run to the bottom and the ice on top was flavorless.
One day we were in a store when I saw a slushie machine! It immediately got added to my Christmas list and I was so excited when it arrived. It was the first present that I actually stopped to use before going any further with presents.
I unloaded ice into the machine, turned it on and waited. It looked like snow coming out of the machine, so I was hopeful that it wouldn't be snow-cone like. The texture was better, but still had bits of ice in it and the soda ran to the bottom, so the flavor wasn't distributed well.
Eventually I sort of outgrew my addiction to slurpees and just gave up on making them at home. Though, I have joked over the years that if we ever end up rich, Ryan will owe me a professional slushy machine like 7-11 and Speedway have.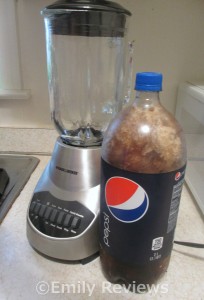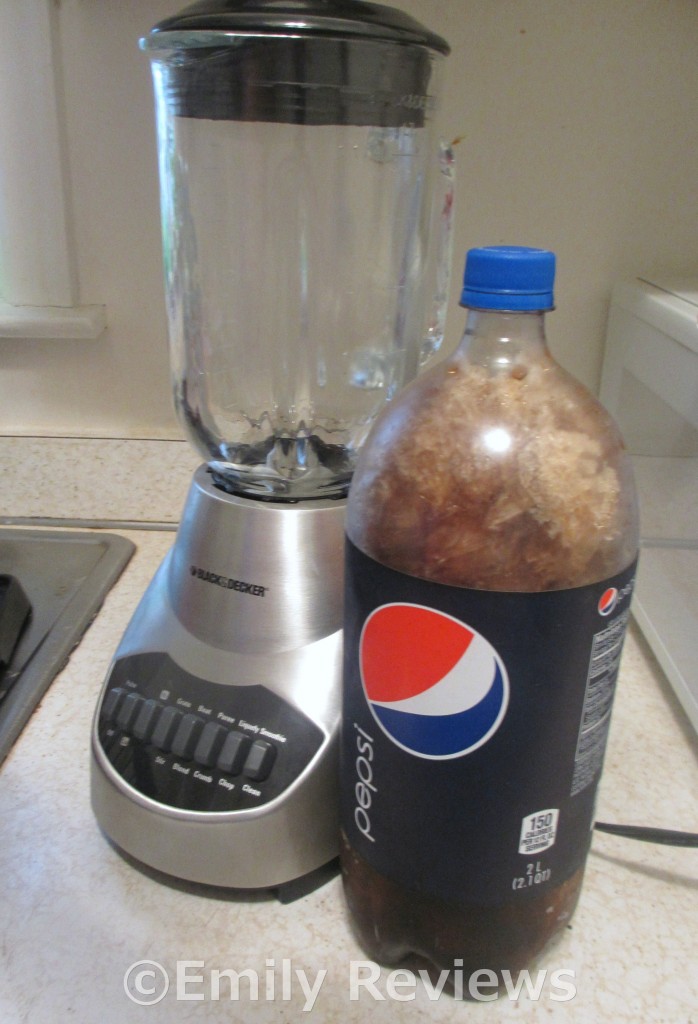 Then last week I poured myself a glass of soda and put the rest in the fridge. Ryan wanted some too, but it was still warm. He put it into the freezer "for a few minutes" to help it get colder quicker and then he completely forgot about it.
The next day we found it completely frozen. Oops! I put it on the counter to thaw and my blender caught my eye. Then it just hit me – THAT'S how to make a slush that isn't watery – make the SODA the ice instead of adding soda TO ice.
I waited for the soda to thaw until an inch and a half or so of soda had pooled into the bottom of the 2-liter and then I filled the blender with the contents of the 2 liter.
I hit the 'pulse' button a few times and then let it blend on low until it was thoroughly mixed. Here is the consistency that I got.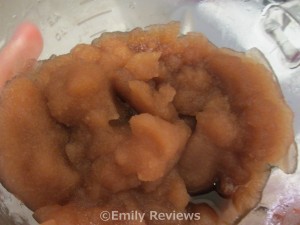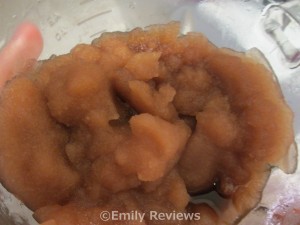 It was perfect, just like 7-11, speedway and other stores that offer slurpees/slushies/etc. Seems how the soda isn't added to ice, the flavor stays in each bite and because the frozen soda wasn't as stiff as a pure-water ice-cube would be, it blended without any ice chips remaining.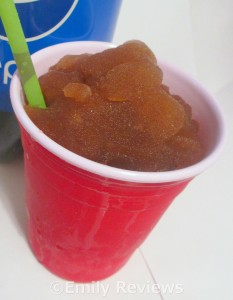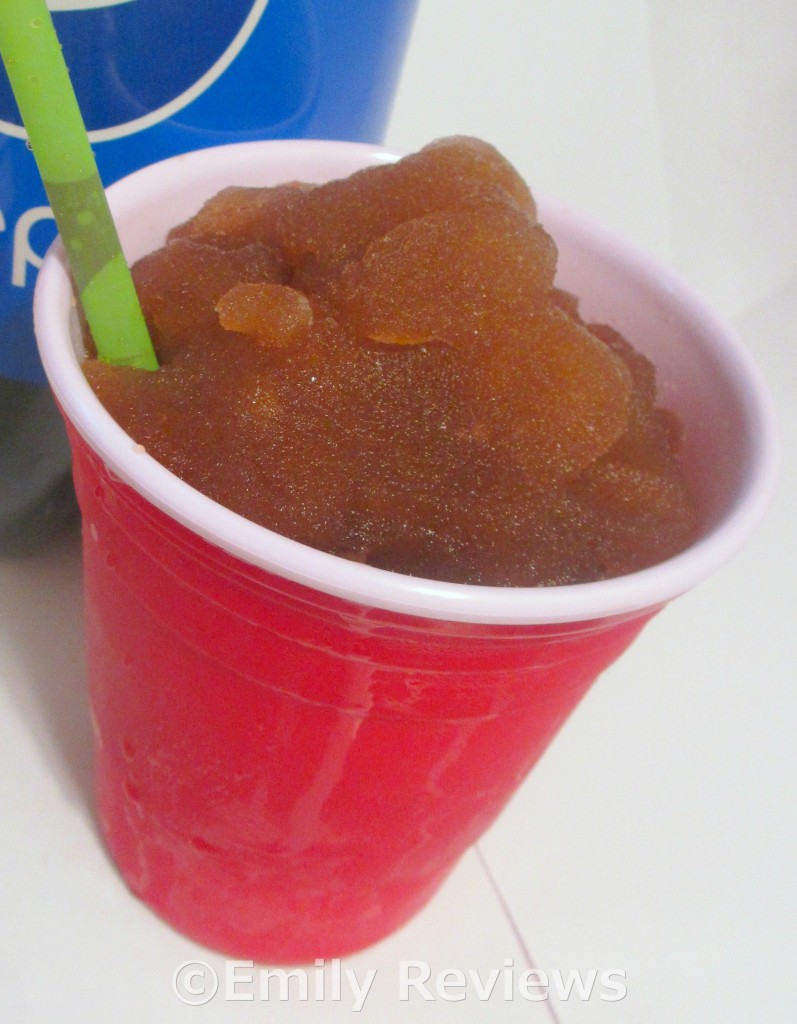 I am so excited to try out other varieties of sodas or even fruit juices. If you want to make individual portions, there are affordable slush cups like The Chill Factor Slushy Maker available.
I've had a lot of people contact me asking if this method works for non-soda drinks such as juices. I decided to give it a try and came up with these Sour watermelon slushies as a result.
What is your favorite slush flavor? What do you call them? A slush? Slushie? Slushy? Slurpee? Slush puppy? Something else?



Hi there! I am Emily Evert, the owner of Emily Reviews. I am 28 and live in a small town in Michigan with my boyfriend Ryan and our two pugs. I have a large family and I adore my nieces and nephews. I love reading memoirs, and learning about child development and psychology. I love watching The Game of Thrones, Teen Mom, Sister Wives and Veep. I like listening to Jason Isbell, John Prine, and other alt-country or Americana music. I created Emily Reviews as a creative outlet to share my life and the products that I love with others.
This post currently has 32 responses.