*I was provided with product from Ball brand. All opinions are my own.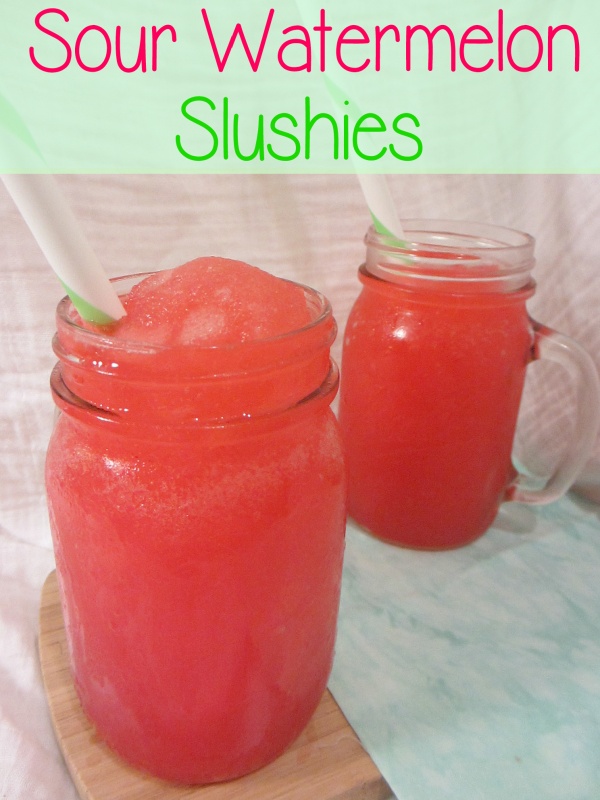 I've liked slush drinks from the time that I was a young child. I've never been a fan of milk, chocolate or ice cream so that mostly reduces my frozen drink options to smoothies and slushies. I mentioned a while back that after trying tons of different methods, I finally came up with the best way to make homemade soda slurpees.
I had several people ask me if the same method could be used with juice or other drinks. I thought it would but I hadn't tried so I wasn't completely sure. I decided to give it a try with Watermelon Sunny D. I love watermelon flavored things but it's rare to find anything in this flavor, and often when you do find watermelon flavored things, they aren't very strong. I really like the Sunny D in watermelon because it's very flavorful, to the point of being slightly sour. I was hopeful that it would make a great slush and it did.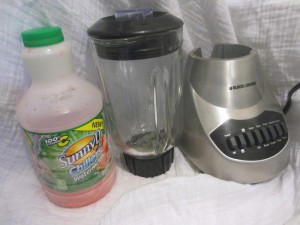 I put the juice container in the freezer after drinking a glass (So there was room for expansion). Once frozen, I cut the container open and put the big "ice cube" in my blender. The frozen Sunny D was much harder (more like a regular water ice cube) than frozen soda was. I would recommend transferring the juice into individual water bottles or soda containers before freezing so that the cubes are skinny enough to fit into your blender easier. Thin water bottles from a multi-pack would be easier to cut the bottoms off of to get the ice out as well.
I used the "grind" button on my blender to make the slush ice-chip free but not too liqufied. I found that the slush seemed more sour after being frozen than it did to just drink. Ryan & I both loved our slushies and plan to make them again.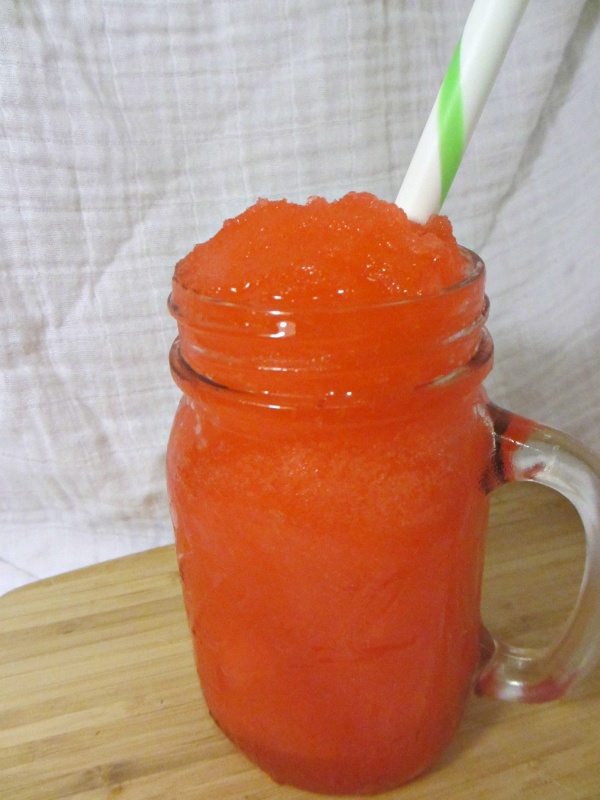 I like to put them in Ball brand drinking glasses. These glasses look like canning jars but they are created with a handle to be used as drinking glasses. They are such cute glasses and have such a summery feel to them. They'd be perfect drinks for a sleep-over, camp out or other summer party.


Hi there! I am Emily Evert, the owner of Emily Reviews. I am 28 and live in a small town in Michigan with my boyfriend Ryan and our two pugs. I have a large family and I adore my nieces and nephews. I love reading memoirs, and learning about child development and psychology. I love watching The Game of Thrones, Teen Mom, Sister Wives and Veep. I like listening to Jason Isbell, John Prine, and other alt-country or Americana music. I created Emily Reviews as a creative outlet to share my life and the products that I love with others.
This post currently has 8 responses.