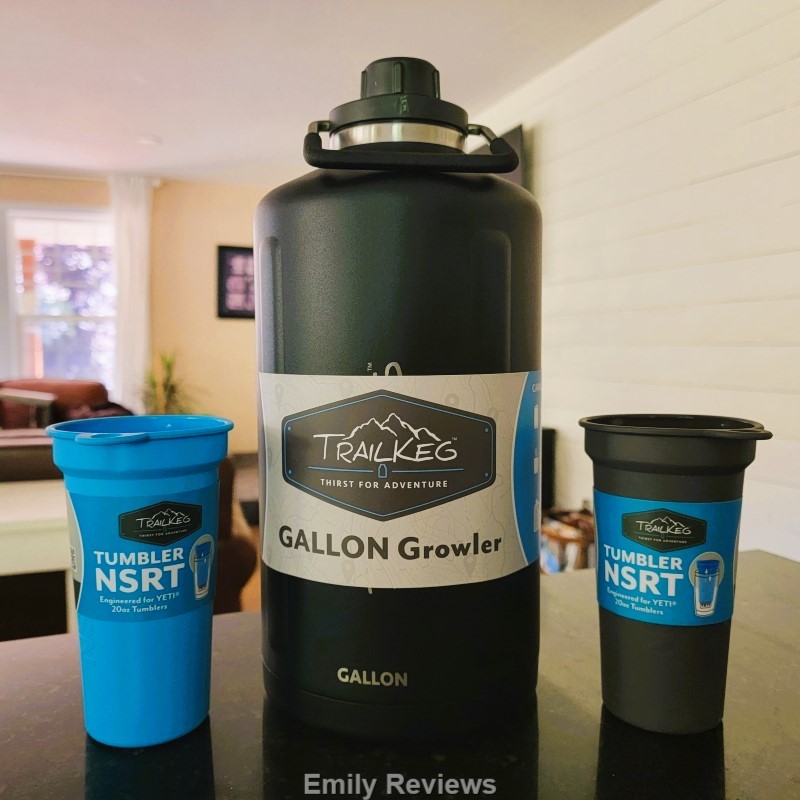 Thank you to TrailKeg for providing me with products to facilitate my blog review. All opinions are 100% my own.
My husband drinks at least a gallon of water a day. He works in the forest industry and is often out in the woods for 14+ hours a day. Because he is in the middle of nowhere, he doesn't have access to fresh water. Every day he takes a plastic gallon jug of water with him. The jugs usually last a week and then they get punctured and need to be replaced. For years, it has bothered me that he was using plastic. I had looked for a stainless steel water bottle but hadn't been able to find any that would hold a gallon of water. I sort of gave up and quit looking.
Then, a couple of weeks ago, I was introduced to a company called TrailKeg. TrailKeg says they have a line of premium drinkware built for the most adventurous. The TrailKeg product line includes Kegs, Growler bottles, and 20 OZ YETI® Tumbler NSRT. Each of the TrailKeg products was designed to be taken with you wherever you go…camping, hiking, to work, wherever. They are made to be used and were created with durable materials to meet your demands.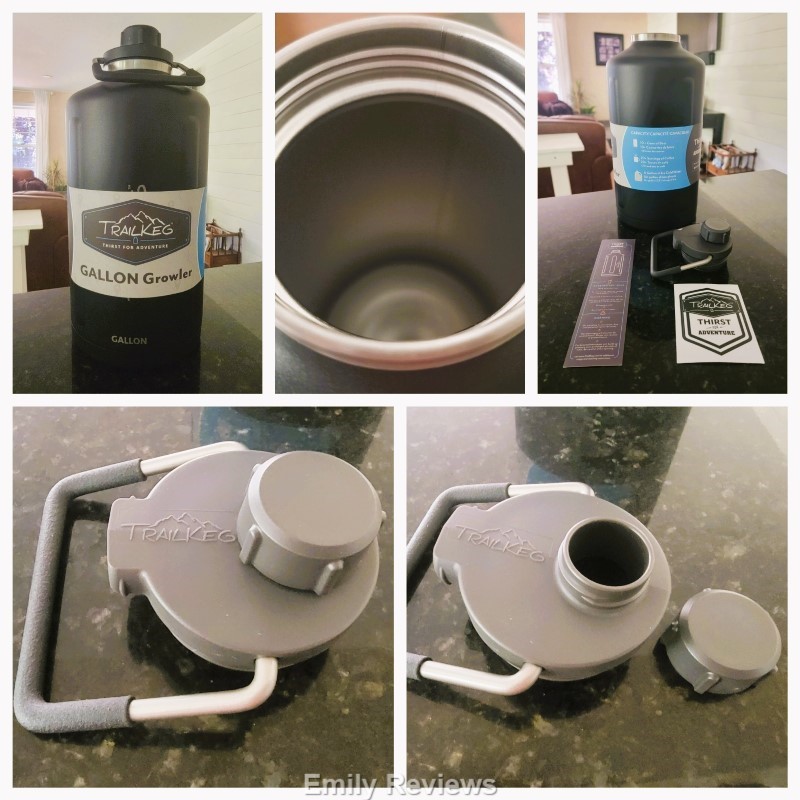 For my review, I received a TrailKeg Gallon Growler in black.
The TrailKeg Gallon Growler is a stainless steel bottle designed to withstand the demands of outdoor adventure. You can fill it with your favorite cold home brew, water, sports drink, or whatever you choose. The Growler has vacuum insulation to keep your drink cold for up to 24 hours. You can also fill your Growler with a hot beverage and it will hold the temperature for up to 12 hours. The lid is double sealing to hold beverage carbonation and has a convenient carrying handle.
My husband filled his TrailKeg Growler with water that was cool to room temperature. He said throughout the day, the temperature remained the same, even with it being in the 80s outside and around running heavy equipment. He was impressed.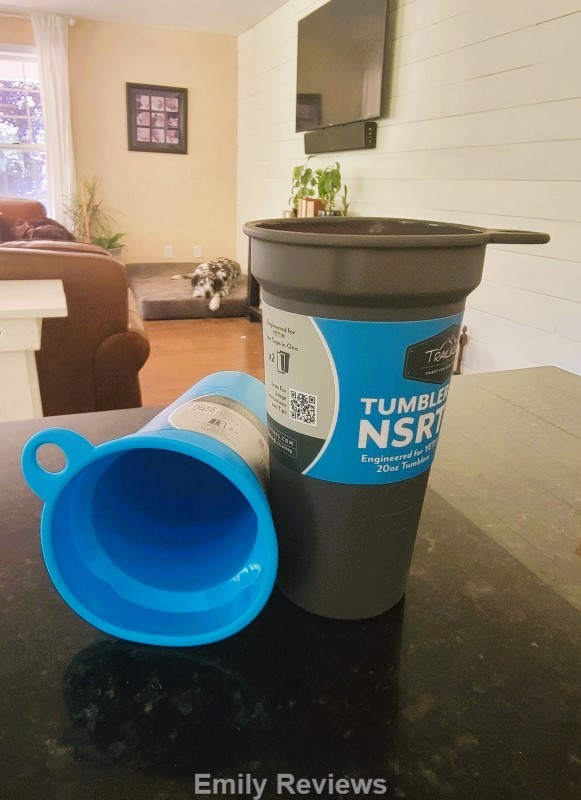 I also received two 20 OZ YETI® Tumbler NSRTs.
The 20 OZ YETI® Tumbler NSRTs allow you to reheat, wash, and change beverages in your YETI® throughout the day. The NSRT is easy to slide in place and remove as needed. It is made with 100% FDA-approved silicone. It is BPA and Phalate-free. Don't have a YETI®Tumbler (me either), no worries, the NSRT can be used on its own too. My kids have claimed these for homemade slushies.
We are impressed with TrailKeg! If you or someone you know needs a rugged SS water bottle or YETI®Tumbler NSRT, I strongly suggest you check out TrailKeg.
Buy It: Please visit the TrailKeg website to see their great selection of products and convenient shopping locations.
Connect: Don't forget to follow TrailKeg on Facebook, Twitter, and Instagram for the latest product announcements and special offers.
WIN IT: # TWO winners will get to choose a Half-Gallon or Gallon Growler. They can choose between Black or Stainless color. They will also receive 3 YETI® Tumbler NSRTs. This giveaway is open to US residents. The giveaway is scheduled to end on 08/28/2022. Good luck!


Hello, my name is Laurie. I have been married to my husband for 16 years. We have two young daughters, ages 15 and 13 years old. My family and I live in Oregon so that means we are just minutes from the beach, mountains, and desert.  We love it here and try to spend as much time outdoors playing as we can. When we aren't outside playing, I enjoy reading, gardening, refinishing furniture, and other crafts.
This post currently has 67 responses.