Thank you to Tidy Tots Diapers for providing me samples, free of charge, for review.  All opinions are my own.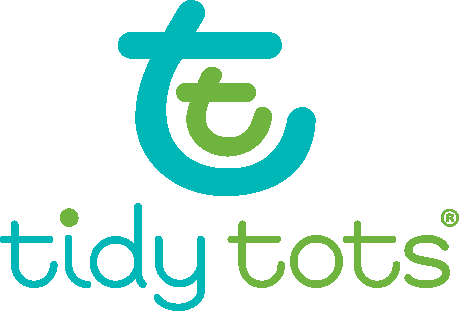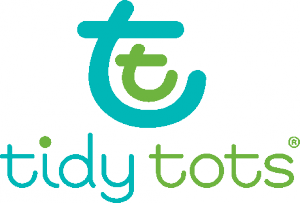 Last week, I shared some cloth diapering myths I've discovered since I started using cloth in January.  Now that I have been using Tidy Tots Cloth Diapers for a couple weeks, I wanted to share more of our thoughts.
Tidy Tots Diapers are slim!  With the previous brand I was using, our son always had quite a fluffy butt.  The first time I put our son in Tidy Tots and my husband picked him up, he asked if I had switched back to disposables!  Nope.  Tidy Tots are truly just that efficient.  The liners with our other diapers were quite large and I didn't know there could be any other way while using cloth.  Well, there is.  Tidy Tots Diapers uses hemp, which is more absorbent than other products.  During my trial and error process, I have learned that our son is a heavy wetter.  While many infants and toddlers can get away with one or two boosters, I need to use three during the night with our son.  However, even three boosters make for a very slim fitting diaper.
I have had no smell issues with my Tidy Tots Diapers.  I had been struggling with our other diapers smelling like pee within an hour of putting them on our son.  I would check him and he would still be completely dry but his body heat must have been bringing out the smell that never truly came out in the washer.  Hemp is anti-microbial which resists odors and bacteria.  This should help with preventing any smell issues.
Velcro Closure versus Snaps.  I wasn't sure I'd like the closure on Tidy Tots Diapers because my previous experience with hook and look wasn't that great.  Even my husband was leery about this type.  I am happy to report that both of us really like the quality closure on Tidy Tots Diapers.  The velcro seems to be a much higher quality than any I've seen on other brands.  After weeks of daily use, there seems to be no signs of any wear.  I am able to open, close, and readjust our Tidy Tots Covers easily.  Since our son is a squirmer during diaper changes, this makes for an easier and quicker task for me.
Flushies.  One word can make all the difference.  The Flushies are a disposable liner that attaches inside the diaper.  Without Flushies, I don't think I would be a cloth diapering mama.  The Flushies prevent me from having to do anything with the dirty diapers.  I simply remove the diaper and toss the Flushies into the diaper pail/garbage.  Tidy Tots took into consideration the fact that other disposable liners tend to shift and still leave quite a mess in the diaper so they created a method in which the Flushies stick to a velcro piece on the back and then actually get snapped into place with the No-Folds.  No slipping, sliding, or shifting.  The dirty diapers are no longer scary to change for me.  Another great feature the Flushies allow is the use of diaper creams.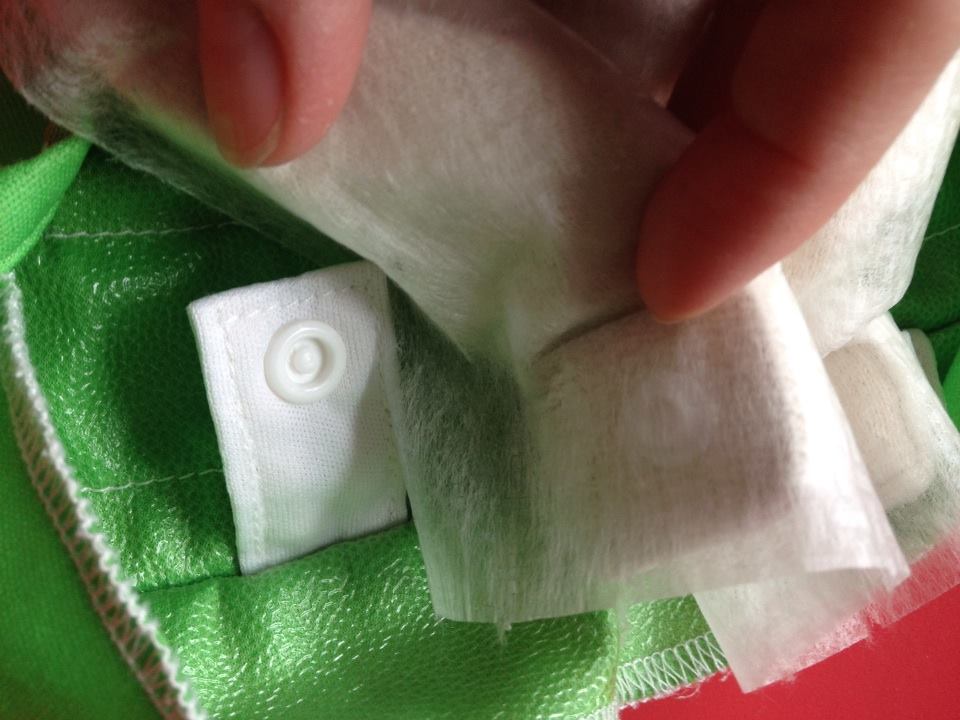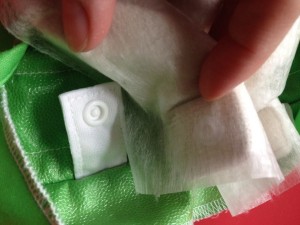 I am able to get an overall snug and secure fit with our Tidy Tots Cloth Diapers.  The elastic on the sides conforms nicely to different sized babies and the velcro closure allows me to adjust the tightness to our needs.  Since our little guy is 22 months, he is quite active and Tidy Tots allow him to move freely without slowing him down.
Buy It: Head over to Tidy Tots Diapers to learn more about what they offer. Be sure to use the coupon code "2cute" at check out to receive 20% off your order through March 19th.
Connect: Don't forget to like Tidy Tots Diapers on Facebook, follow them on Twitter and Pinterest, and subscribe to their YouTube Channel for all the latest news and promotions.
Win It: Tidy Tots Diapers is generously offering one of our lucky readers their Tidy Tots Essentials Set valued at $99.95. The giveaway is open to US and will end May 2nd, 2014. For your chance to win, enter the Giveaway Tools below. Good luck!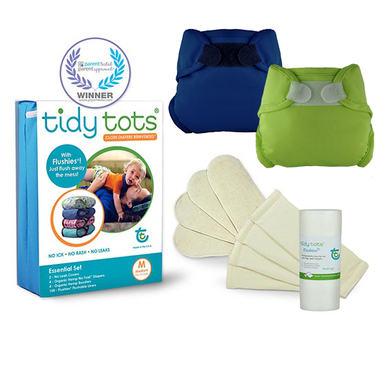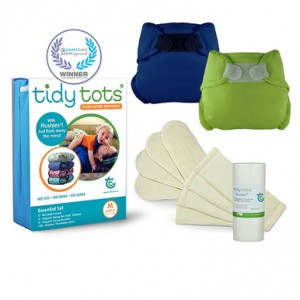 I'm a city girl turned country by my awesome husband and we have three busy boys and two darling daughters. I love spending time with my family, reading Karen Kingsbury novels, and catching up with friends while our kiddos have play dates. I'm blessed beyond measure and can't wait to see what God has in store.
Follow Miranda on Pinterest | Twitter| Blog | Instagram
This post currently has 4 responses.