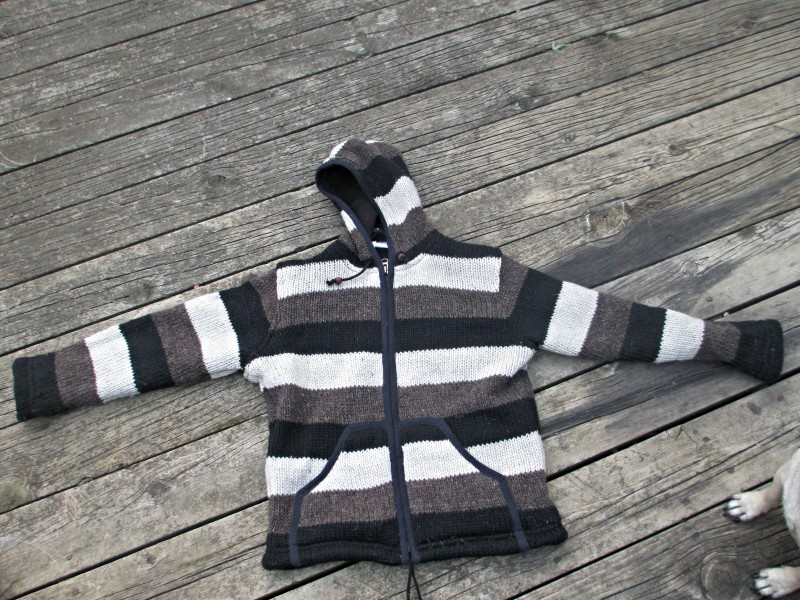 *I was provided with a wool jacket from Atziloose. All opinions are my own.
One of my favorite things about blogging is getting to discover and explore small businesses. Some of my favorite experiences have been with etsy shop owners or other very small businesses. I was recently approached by the owner of an Etsy store called Atziloose that sells handmade wool sweaters from Nepal. The jackets sell for about $49-$54 a piece and shipping to the US is free. For being hand-knit, I think these jackets are really reasonably priced. They are made by women living in Nepal.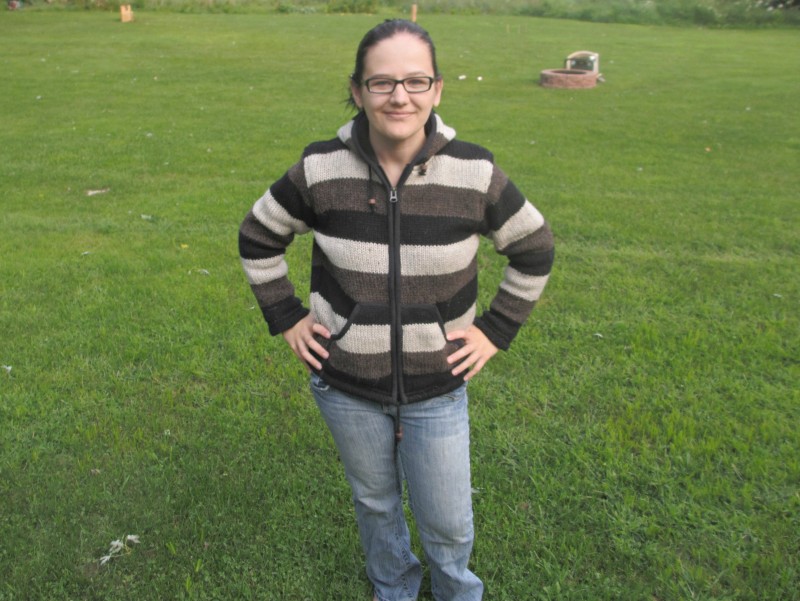 You'll want to check the size chart for exact sizing, but generally speaking the size-chart is based on men's sizes. I usually wear a small in shirts or tops but will buy a medium in sweaters or jackets for a little "wiggle" room. I was sent a size small Atziloose sweater and it's a big roomier than I expected, they are generously sized. The outside is 100% Himalayan Wool. I am sensitive to materials but I find the wool scratchy/itchy. However,  the entire inside is lined with fleece, so the wool doesn't actually contact your skin at all while being worn. The jacket feels really well made and is quite thick and warm. It does feel somewhat bulky because it is thick. Here in Michigan we've had quite a few cold days this summer compared to most years. My dogs always need to be let outside first thing in the morning so I've been wearing my Atziloose sweater out with them to stay warm. With the jacket being thick, the seams are thick as well and I do notice the thick bulging area of seams in the armpit area when I first put it on but I quickly forget about it after wearing the sweater for a while.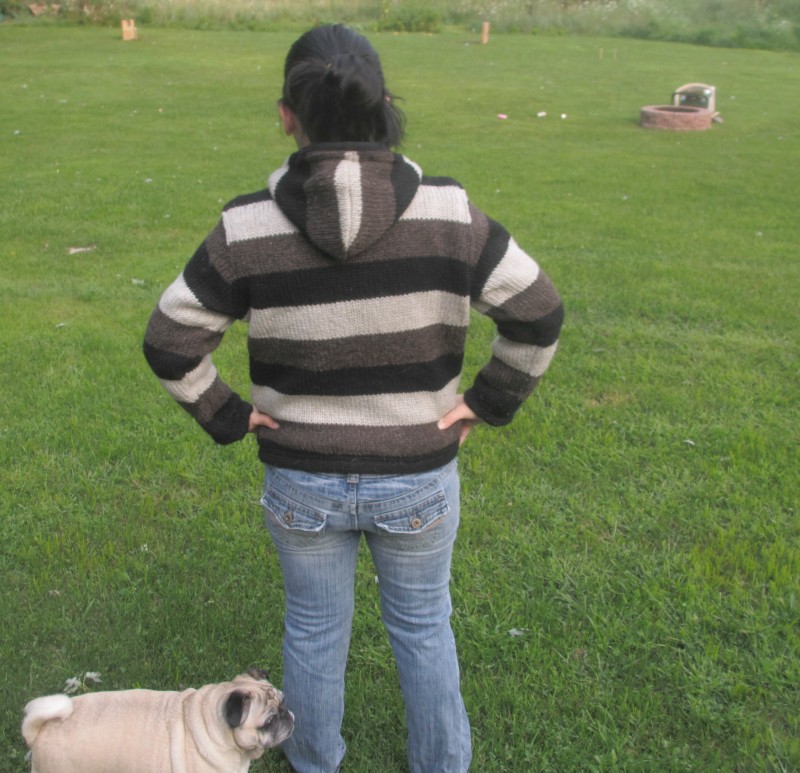 Some of the jacket designs have different styles as far as the pockets, colors, etc are concerned. For my jacket, the hood and bottom of the the coat both have drawstrings so you can tighten the jacket to your body. There are three pockets in total – two on the front of the jacket (the pockets are fleece-lined) and the inside of the jacket has a single chest pocket as well.
I can see myself wearing this jacket a lot this fall as it will be great for chilly but not truly cold weather. They would be a great back-to-school jacket for teenagers who like the "hippy" look.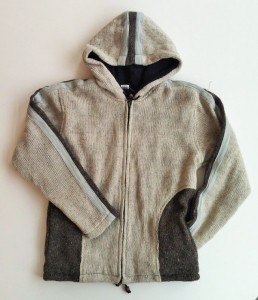 Win it: The Atziloose sweater pictured above in a size medium ( which is roughly a men's medium or women's large). Giveaway is open to the US and will end 8/12/2014 at 11:59pm EST.
Entry Form


Hi there! I am Emily Evert, the owner of Emily Reviews. I am 28 and live in a small town in Michigan with my boyfriend Ryan and our two pugs. I have a large family and I adore my nieces and nephews. I love reading memoirs, and learning about child development and psychology. I love watching The Game of Thrones, Teen Mom, Sister Wives and Veep. I like listening to Jason Isbell, John Prine, and other alt-country or Americana music. I created Emily Reviews as a creative outlet to share my life and the products that I love with others.
This post currently has 4 responses.