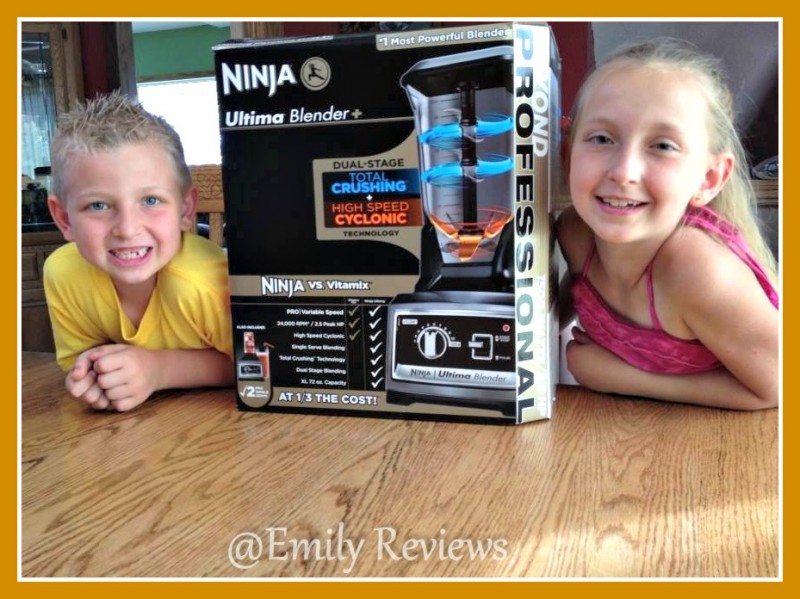 Thank you to Ninja Kitchen for providing me with product, free of charge, for review.  All opinions are my own.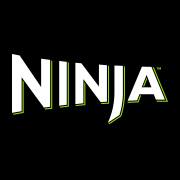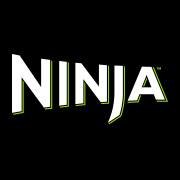 My husband and I received a blender back when we first got married almost eleven years ago.  It was cheap and only used less than a dozen times throughout the years, mainly because it just didn't work well.  A couple months ago, I dug it out to try a new recipe and it bit the dust.  So I began a hunt for a great new blender.  I came across Ninja Kitchen and their Ultima Blender.  I liked a lot of the features it offered and was thrilled when Ninja Kitchen offered to send me one to review.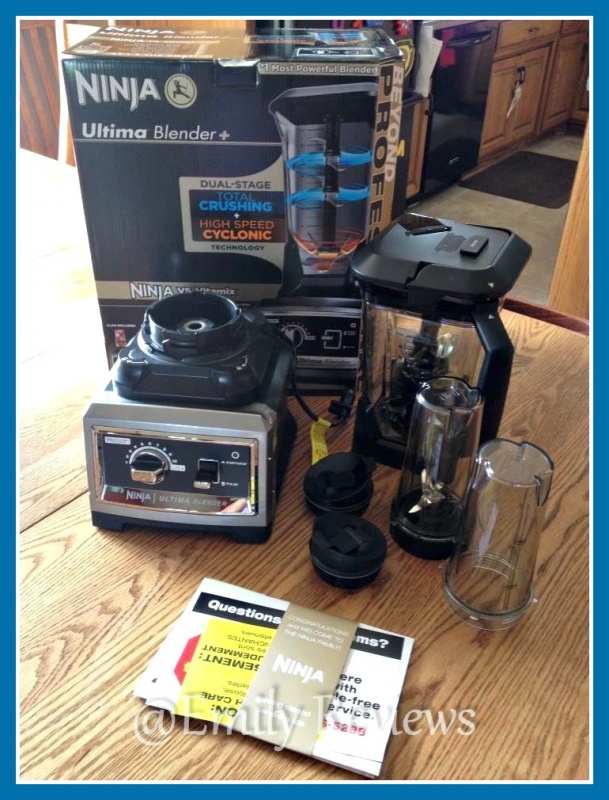 I was really excited the day my Ninja Ultima Blender arrived.  I had been trying to do the "Trim Healthy Mama" way of cooking and eating and many recipes require the use of a good blender.  So I immediately dug into the box and scoped out my Ninja Ultima.  Included was: 72 ounce pitcher with lid, 2 Nutri Ninja Cups with lids, base unit with a variable speed motor and suction cup bottoms to prevent the base from sliding, top blade for dual stage blending, and a handy little Inspiration Guide.
 Each morning since starting our new eating habits, I've been making my family a hot breakfast.  While I used to do this a couple times a week, I am now serving a homemade hot breakfast every day.  Two of my staples that I repeat daily or every other day is Sweet Potato Hash-browns and THM Pancakes.  However, both of these recipes included the use of a good blender.  I started with the hash-browns.  I sliced up my two sweet potatoes and tossed everything into the Ninja Ultima.  Within about 20 seconds of turning the blender on, my sweet potatoes were shredded and ready to fry!  So quick and easy.  I dumped them into my coconut oil coated fry pan and sprinkled with celtic sea salt and pepper, fry for about ten minutes, and then serve.  The Pancakes include rolled oats that need to be blended into a fine powder flour.  Again, the Ninja Ultima is able to perform this task quickly and efficiently within about 30 seconds.  Total prep time in creating THM Pancakes recipe runs me less than five minutes from grabbing the first ingredient to have a batter ready to be fried.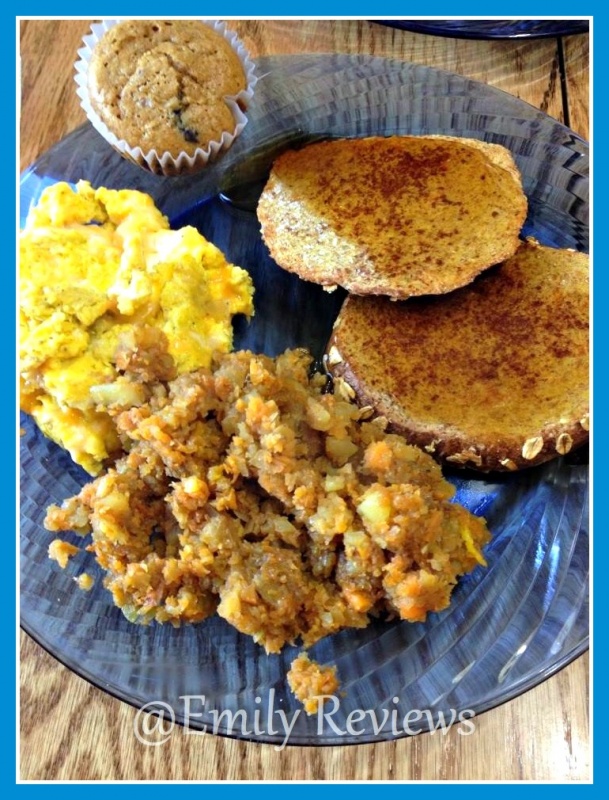 We also put our Ninja Ultima to our Smoothie Test.  My husband and our 7 year old son especially love smoothies.  Since our old blender was junk and didn't work, though, they would rarely get them.  So I handed our son the ingredients and had him create his smoothie.  While there is a "fill line" on the Nutri Cups, I let him go to the top since we were putting the Ninja Ultima to the ultimate test and I wanted to see how it would perform.  Since the fruit was the last thing he put in, I was able to easily squish the cover with the blade on.  We attached to the blender and pulsed for about 30-45 seconds before removing from the base.  My husband, our 7 year old, and 2 year old loved the finished product and have been enjoying smoothies almost daily now.  We have used both the Large Pitcher With Lid and the Nutri Cups and get the same great results.  While my husband prefers to drink his smoothie out of a cup, our son enjoys using the included lids for the Nutri Cups.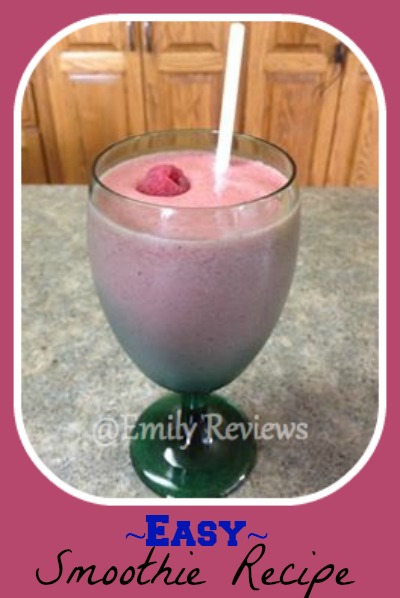 Smoothie Recipe:
~Ice
~Strawberries
~Grapes
~Banana
Depending on how big of a smoothie, add desired amount of each ingredient.  We always only use one banana though.  My family prefers quite a bit of ice to get a thicker consistency as well.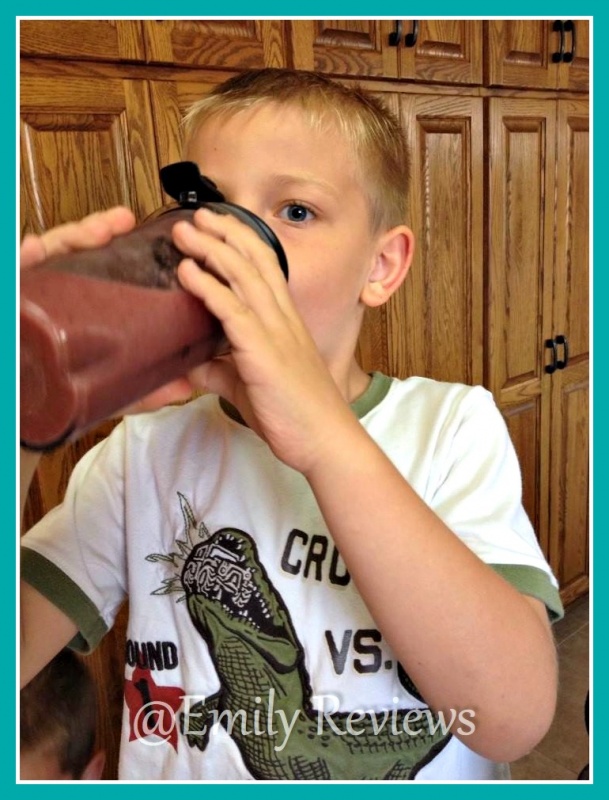 Cleaning:  The Ninja Ultima Blender has been a breeze to clean.  After each use, I fill the pitcher or cup with hot water and a squirt of dish soap.  Then I place back on the base unit and turn on for 10-20 seconds.  Rinse with clean water and the clean up is done.
So far, our Ninja Ultima has been exceeding our expectations.  A couple of safety features I am impressed with and want to point out are: the blender will not turn on if the lid is not secure on the Large Pitcher nor will it turn on if the Pitcher or Nurti Cups are not secured to the base correctly.  The red light will blink signaling if either of these things are an issue.  After securing, the light remains solid and the unit preforms as expected.  One thing that I am still getting used to is the fact that to secure the Pitcher to the base includes setting it on at an angle and then twisting so it lines up straight.  While this only takes a couple seconds, it is something I've never seen required on a blender before.  However, this does help with the added safety of a secure fit and keeps the Pitcher tight to the base during use.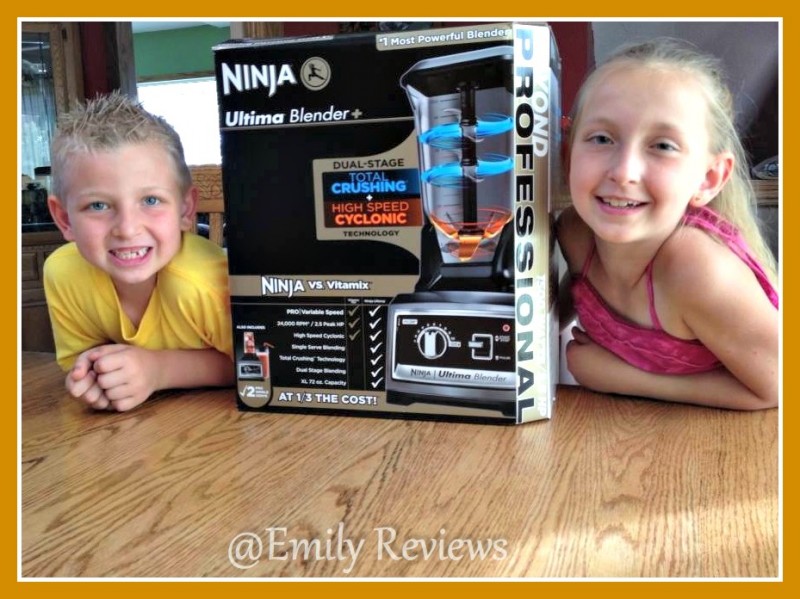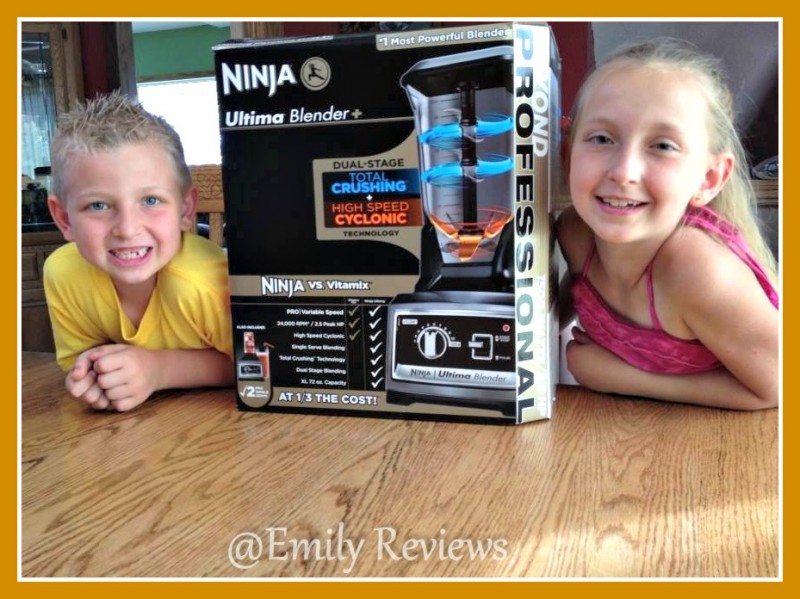 My biggest tip is to leave kitchen gadgets such as the Ninja Ultima Blender on the counter top and in sight.  If placed inside a cupboard, it will become a chore to dig out and use or forgotten about completely.  The colors and design of the Ninja Ultima look great on my counter top and we have enjoyed using almost daily since its arrival.
Buy It: Head over to Ninja Kitchen to see for yourself the great selection of products they offer.
Connect: Don't forget to like Ninja Kitchen on Facebook, follow them on Twitter, Instagram, and Pinterest, and subscribe to their YouTube Channel for all the latest news and promotions.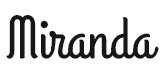 I'm a city girl turned country by my awesome husband and we have three busy boys and two darling daughters. I love spending time with my family, reading Karen Kingsbury novels, and catching up with friends while our kiddos have play dates. I'm blessed beyond measure and can't wait to see what God has in store.
Follow Miranda on Pinterest | Twitter| Blog | Instagram
This post currently has 5 responses.