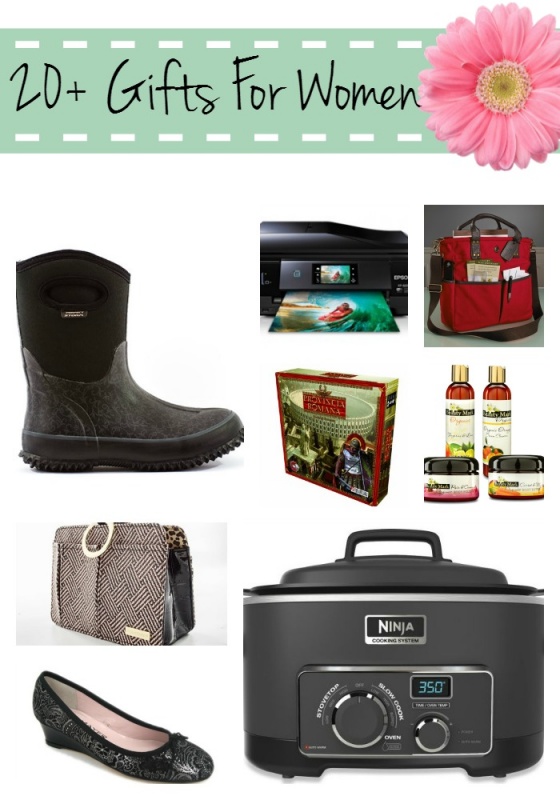 *Emily Reviews writers have been provided with product samples. All opinions are our own.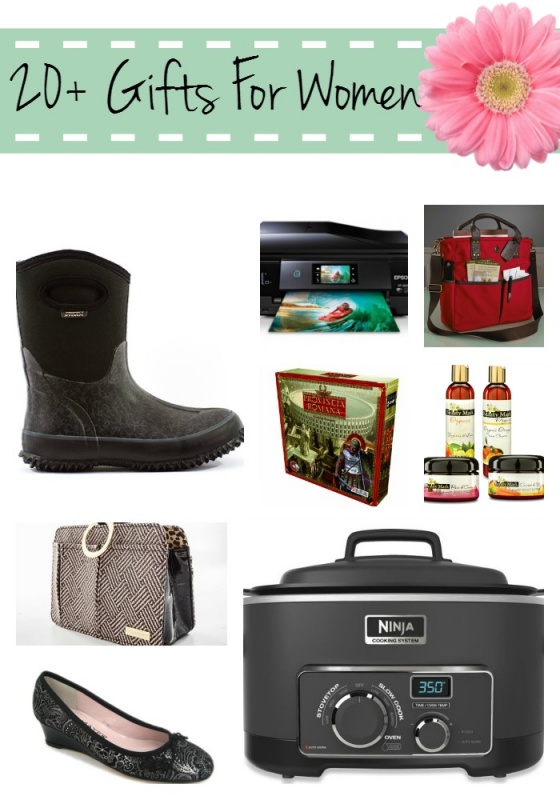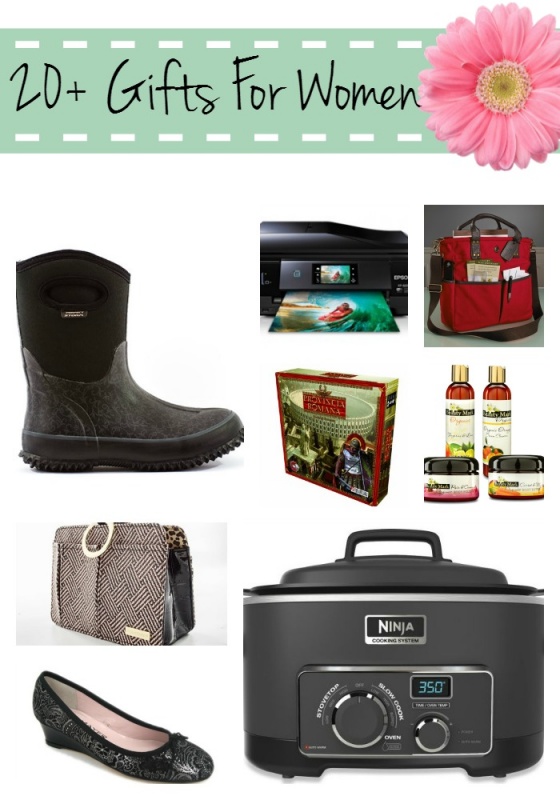 The Back Buddy is a cushion designed to be used in most any chair or couch. It curves to provide lower back support, especially while pregnant or nursing. It's designed to support proper spine alignment while sitting. I am not pregnant or nursing but I blog from my laptop while sitting on my futon a lot. My futon mattress is old and sags, and I was having backpack from the lack of support. Using the Back Buddy has gotten rid of my back pain without feeling like I am being pushed into an unnatural or strange position. I completely forget that I am even using the Back Buddy. It's a great gift for new and expecting mothers as well as couch or bed laptop users or in-bed readers. Check out my entire Back Buddy review for more info.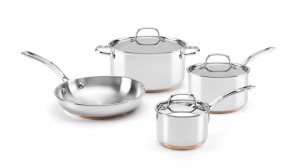 Looking for a quality cookware set that will be sure to please for years? Food and Wine worked with Gorham to create high-performance stainless steel cookware. They combined aluminum and copper with the stainless steel for fast and even heat distribution. Lids are also made of stainless steel with cool touch revited handles. They are designed to perform well on most stovetops and are oven safe up to 500°F. The 7-piece set includes a 1.5-quart saucepan with lid, a 3-quart saucepan with lid, a 6-quart stockpot with lid and a 10″ skillet. Considering that the Food & Wine Test Kitchen tested dozens of products over the years, it's no wonder they were able to create such great products that have all the must-have features you're looking for and also have a distinctly modern flair. This 7-piece set is versatile and these pots and pans will become the first one you grab when cooking! Here is my review of the 7-piece cookware set.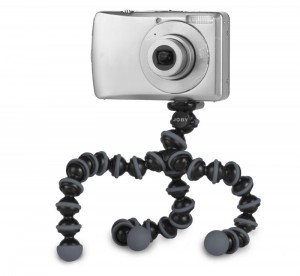 Selfies are fun, but JOBY GorillaPods are great for those situations where you need to get further away to get the shot you want. They are super flexible 3-"legged" camera holders that can hold your phone or camera on any flat surface and can even wrap around tree limbs, poles, and more. I can wrap it around my deck railing to take photos of myself outside from a distance. No more need to bug my boyfriend each time I need to take a blog picture. These are great stocking stuffers or gifts for anyone who likes to take pictures. Varieties are available for smartphones, point & shoto cameras & DSLRs! Check out my full JOBY Gorillapod Review that includes a giveaway with 2 winners – ends 11/22/2014.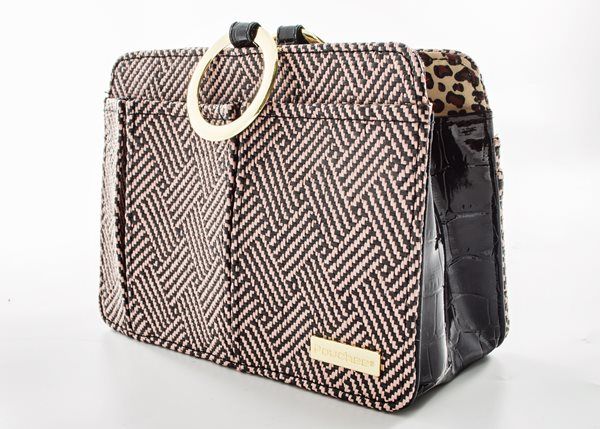 The Pouchee Purse Organizer offers a brilliant solution to unruly purses.  Designed with the best organization in mind, this organizer has pockets and places for credit cards, cash, ID, change, check book, and more.  A great product that I've used and loved for over a year now!  I am still amazed at how organized my purse stays with the use of a Pouchee Purse Organizer.  Plus, it makes changing purses a breeze.  Simply lift out the Pouchee with all the necessities already organized inside and slip into another purse, bag, or tote and head out the door.  This is definitely a must have for all women!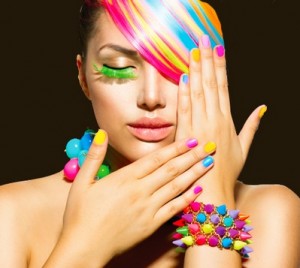 Madam Glam offers nail polishes, UV gel polishes, as well as nail treatments. Their polishes are salon quality and come in over 80 colors from neutrals to bright reds, to neons and pastels. They also have fun and intense glittery colors, perfect for the Holiday Season! They ship worldwide and offer free shipping for all orders over $25 and orders of 3 nail lacquers or more. If you're looking for a great stocking stuffer idea, you can get a set of 3 different nail polishes or get a gel polish with the base gel and top coat. Gel polishes are designed to last a few weeks, especially when using the base and top coat as recommended. With so many colors to choose from, it's easy to create unique looks and there are tons of fun tutorials in their 'Videos and Reviews' section. Here is my review of Madam Glam UV Gel Polish.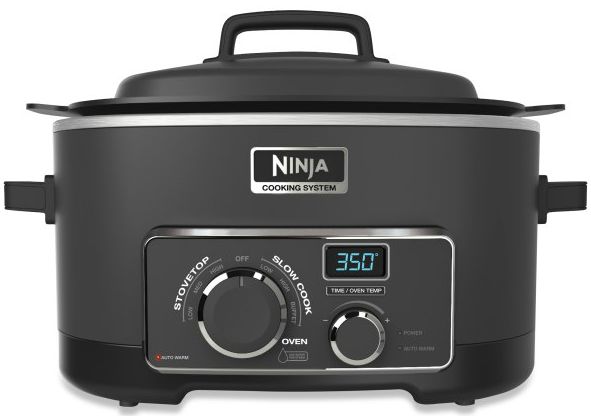 The Ninja Cooking System packs a big punch in the kitchen.  Using the same heating technology as professional kitchens, the Ninja Cooking System helps prepare healthier meals faster.  Whether slow cooking, baking, or roasting, this product does it all while looking sleek and stylish and offering a quick, easy clean up.  The sleek look offers sophistication while the function is top of the line.  Every kitchen would benefit from the efficiency and results delivered by the Ninja Cooking System.  I love mine and think it would be a great gift under the tree this Christmas. Check out my Ninja Cooking System blog post for more details.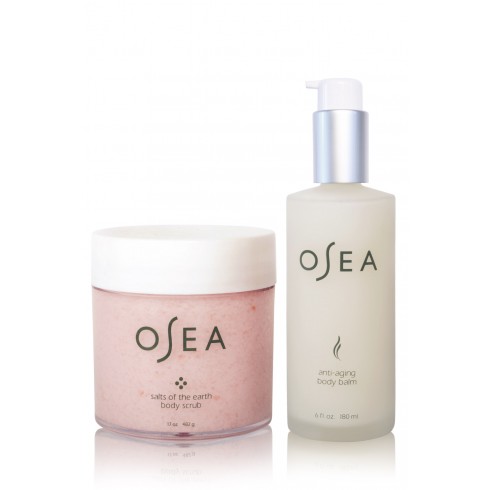 The Body Exfoliation Set by OSEA is great for normal, dry, or combo skin types.  Included in this set is the Salts of the Earth Body Scrub and Anti-Aging Body Balm.  The exfoliating scrub will feel like a spa treatment with the use of  tropical Shea Butter, organic Algae extracts, and a unique blend oft mineral rich salts.  Finish your treatment by topping with the sea-mineral enriched body balm that you'll look and feel aglow.  Head over to OSEA to view all of their skin and body care products and order your stocking stuffers and gifts for the women in your life.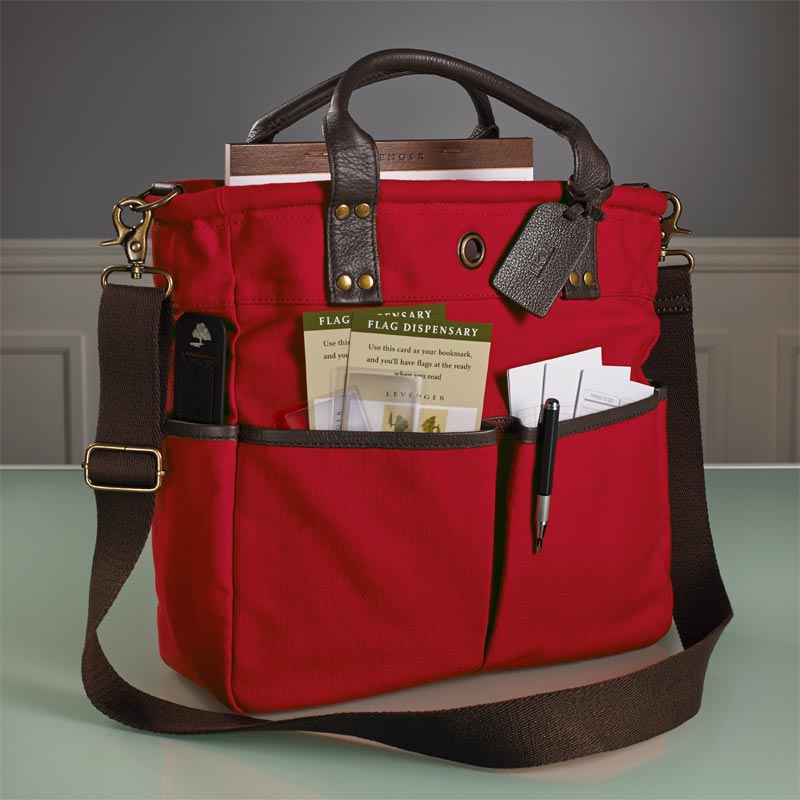 The Levenger Bloomsbury BookBag Stocked With Tools is available in five different colors and would be a great gift this Christmas.  Choose from: beige, black, blue, purple, or red.  This leather and canvas tote bag is roomy with a generous capacity for books and tools.  The adjustable shoulder strap makes carrying a breeze but can be removed also.  Features include: 6 outside pockets, a $30 selection of tools, leather handles, sturdy cotton canvas construction, cotton twill lining, and leather hand tag.  This bag is a useful product with a great design.  Head over to Levenger to see what else they offer or see my Levenger Bloomsbury Bookbag blog post for more details.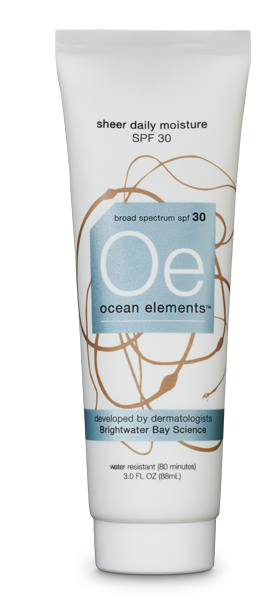 Ocean Elements Sheer Daily Moisturizer would make a great stocking stuffer for the women and girls in your life.  Winter can be harsh on skin and this daily moisturizer helps keep skin hydrated and protected.  This marine based moisturizer has an SPF of 30 and helps reduce damage from daily sun exposure while nourishing skin.  This gentle, effective moisturizer is rich in antioxidants and anti-flamatories.  The smooth matte finish allows for use with our without makeup.  Visit Ocean Elements to learn more and be sure to scroll down to the end of the post to enter to win your own Ocean Elements Sheer Daily Moisturizer.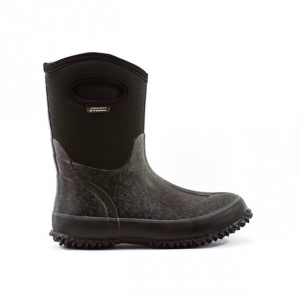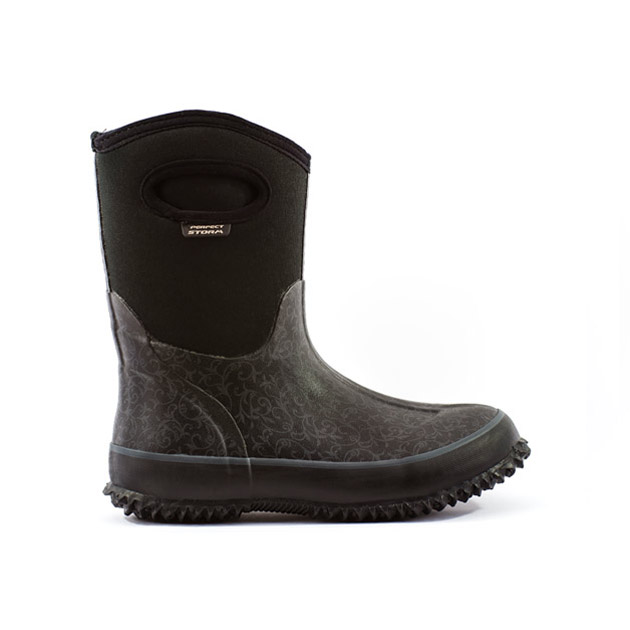 Perfect Storm boots are one of my new favorite brands. In Michigan, we usually have at least a few inches of snow on the ground from late November through early March. Here in the Midwest, it's worth paying more for a pair of high quality boots that will keep you dry and warm all winter long. I have completely fallen for the Perfect Storm Mid Frost Boot that I've been wearing for a couple of weeks. Perfect Storm Boots are comfort tested down to -25 to -30 degrees fahrenheit (depending on the style you order). They have anti-microbial odor protection, are 100% waterproof and thick groove soles that grip the ground without leaving marks on your floors. Full review coming soon!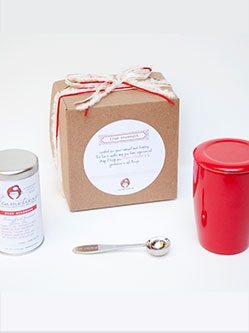 Give the gift of tea this holiday season with Teamotions Tea, tea for emotional well being. Teamotions Tea is high quality tea with a unique affect. Each loose leaf tea is made with unique blends that contain adaptogen herbs. These herbs restore balance, boost immunity, and increase the body's resistance to stress. All teas are made with only whole leaf tea, whole herbs and botanicals, and all natural organic flavorings. And with a Teamotions Tea Gift Box you can give everything your loved one would need to enjoy a perfect cup of tea. Check out my Teamotions Review for more info. It also includes a giveaway that runs through 11/15/2014.
Give a relaxing spa day to your loved one this holiday season with Best Spa Gift Baskets. Best Spa Gift Baskets carries a large variety of spa gift baskets to fit your needs and budget. Give everything needed for a cozy spa bath, or a relaxing chocolate getaway. With Best Spa Gift Baskets you get high quality products at great prices, and all in an attractive presentation. Their website makes it easy to shop for anyone on your list, with any budget you may have. Find the perfect gift basket for the holidays at Best Spa Gift Baskets.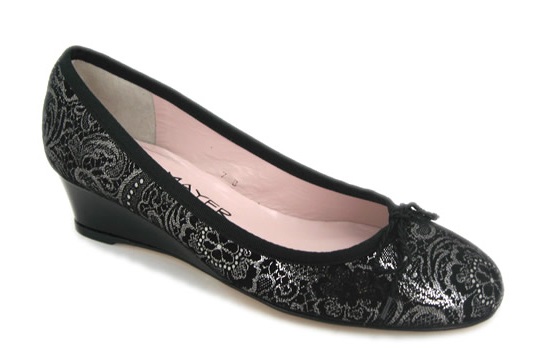 The Shoe Spa carries high end, luxury shoes for women. From designer heels, comfortable flats, adorable wedges, attractive sandals to practical tennis shoes, The Shoe Spa has it all. They focus on shoes that are both comfortable and fashionable. The Shoe Spa carries only top quality brands, from brilliant designers, and all at great, competitive prices. A pair of shoes from the Shoe Spa would make a great gift for any shoe-lover, or fashion-lover and you can be guaranteed that the pair you choose for them would be fashionable, as well as comfortable, the perfect blend!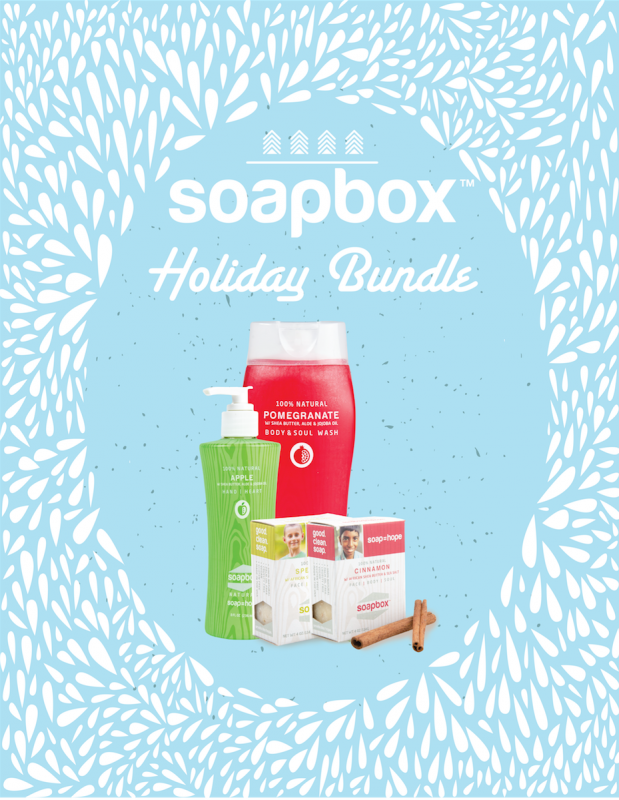 Nothing is better than giving a great gift, and knowing that it also gives back. With Soapbox Soap, you can give a gift that gives back this holiday season. Not only would you be giving high quality, all-natural soaps, but with each purchase Soapbox donates items to those in need. With the Soapbox Holiday Bundle you receive all-natural Cinnamon Spice bar soap, Spearmint bar soap, Pomegranate body wash and Apple liquid hand soap, and Soapbox donates 2 bars of soap, one month of clean water, and one month of vitamins to someone who needs it most. Feel good about giving a gift this year, with Soapbox Soaps!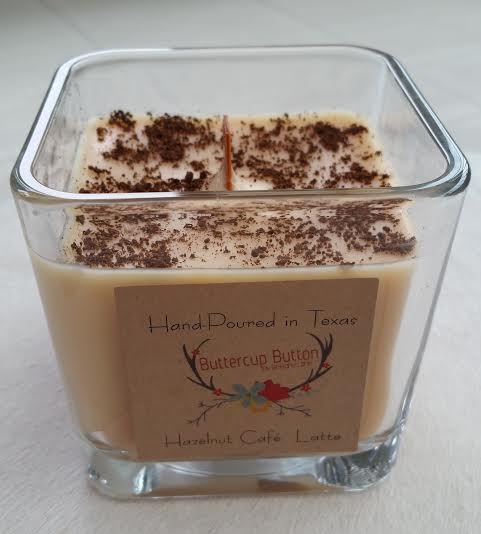 Buttercup Button carries high quality, hand crafted and poured candles, and wax tart melts. All are made right here in the USA from high quality ingredients. Buttercup Button has a huge variety of scents to choose from including seasonal scents great for the holidays, such as Christmas Shanty and Cranberry Marmalade. Each scent comes in a tart melt, medium or large candle, so you can choose which scent experience you would like. They also carry a range of warmers and plug-ins to go with any wax tart you may choose. A wax tart or candle from Buttercup Button would make a great gift for anyone who'd enjoy a fragrant home.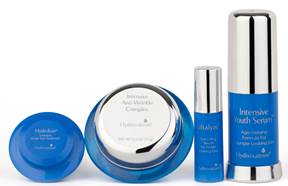 It's often great to give gifts you know will get used, but that the person may not buy for themselves. Luxury skincare products often make a great gift for that very reason. Hydroxatone is a line of high quality skin care products with great results. The Hydroxatone Intensive Beauty Collection contains Hydrolyze Intensive Under Eye Treatment, Intensive Anti-Wrinkle Complex, Instant Eye Opener, and Intensive Youth Serum, everything one needs to keep their face looking young and fresh. With proven results, Hydroxatone products keep skin looking great, and a gift set would make a great present for any beauty lover on your list.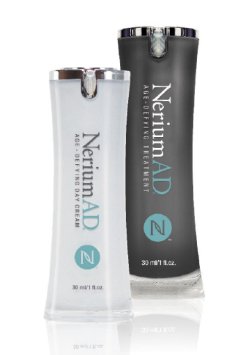 Products to keep skin looking young and healthy can make a great gift for any beauty lover on your list. Nerium is a line of scientifically formulated skin care products with proven results. Through their patented extraction process of the Nerium Oleander plant, their products contain powerful antioxidant and age-defying properties. Nerium tackles nearly any skin concern, and makes skin look fresh and healthy. Nerium comes in a day and night formula, as well as a body contouring cream. Give a luxurious skin care experience with real results this year with Nerium skincare.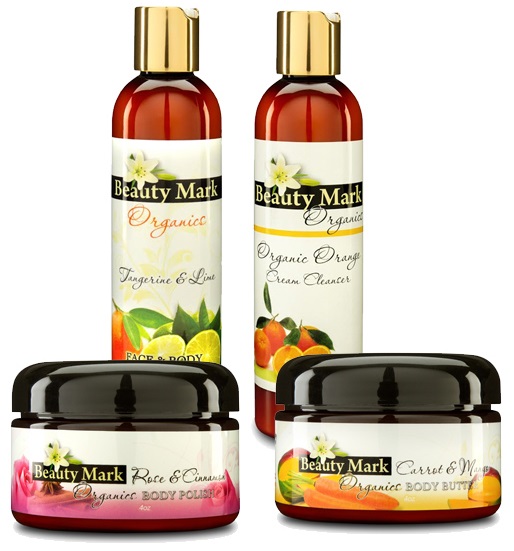 BeautyMark Organics is a line of high quality, organic, non-toxic skin care products. With luxurious body butter, body polish, and gentle face and body cleansers, BeautyMark Organics has something for every skin need. Every product is 100% all-natural, vegan, and paraben-free. These products come in pleasant, floral or fruity scents that are sure to please. Get clean with their Cream Cleanser, exfoliate with the Rose and Cinnamon Body Polish, and hydrate skin with the Carrot & Mango Body Butter.  BeautyMark Organics products would make a great gift for any beauty lover on your list!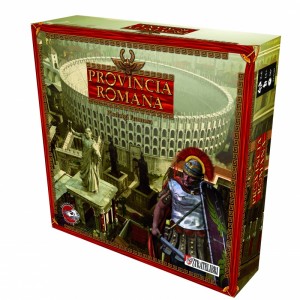 As an avid board game player, I love to discover new tabletop games. Passport Game Studios has published around 20 games so far, each one designed to bring you tons of fun. There are fast-paced board games that will make you squeal with excitement, simple card gamesthat everyone will enjoy, and many great board games based on varied themes such as the Roman Empire, Samurais, the Japanese culture, the conquest of space, etc. Provincia Romana is a strategic game where each player has to rebuild a city that has been destroyed by the Gauls. You have to work on your defense, your city's morale, and keep a watchful eye on your resources. You also have to fight off raiders that threaten your city. The player whose city has the most prestige at the end wins! For more info check out my full Provincia Romana review.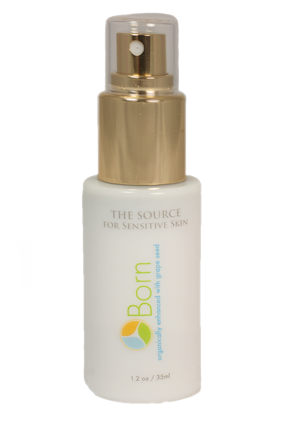 Skincare items make a great gift for women during the holidays, and Born Skincare has a line of skincare products from quality, organic ingredients. With their The Source line, you have skincare products from hand selected, organic, and toxic-free. Their collection has a product for every need, from dry skin, skin blemishes, anti-aging, razor burn, or just needing a great moisturizer. Born Skincare has products for skin, sensitive skin, muscles and mothers. If you're looking for an all-natural skincare product to give then look no further!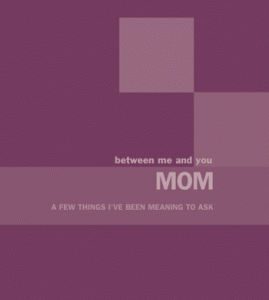 Sand Dune Books offer a unique line of journals. These journals aren't like any other I have seen. Inside the journals are several questions designed to help you learn more about the recipient. You see you purchase the journal for someone, give it to them to fill our and then they return it to you with the answers all filled out. It is a fun way to get to know the person you are giving it to. I am gifting the Mom journal to my mom this Christmas. I look forward to read all of her answers and learn more about her. Sand Dune Books offer journals for a variety of recipients- Mom, Sister, Brother, Grandparents, and more.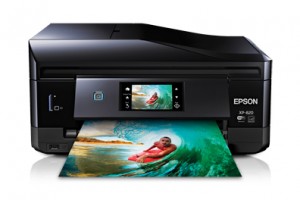 Epson is a leading manufacture in the printer, projector, and scanner category. They create high performance office products that exceed customer expectations. Epson products are also compact and energy efficient. The new Expression Premium XP-820 Small-in-One Printer is a great gift idea for DIYers or photography enthusiasts. Full Epson review coming soon.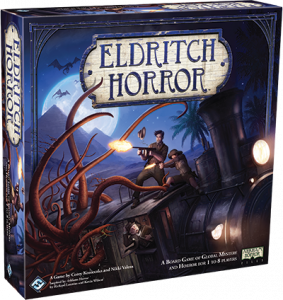 Unbeknownst to most, there is a team of investigators that travel around the globe to protect our world against evil. In Elrich Horror, a Flight Fantasy game, you become on of those investigators and fight off monsters, solve mysteries and complete frightening challenges. The good news is, you are not alone! You and your friends work together, using each other strenghts and abilities. This complex and ever-changing game is based on H.P. Lovecraft's universe and has all the right 'ingredients' to keep you on the edge of your seat until you finally conquer the last Ancient One… or until it takes our world over… Review of this game and many more games from Flight Fantasy Games coming soon.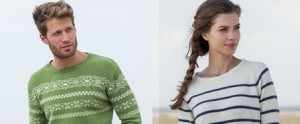 WoolOvers specializes in wool, cotton and cashmere knitwear for men and women. Their products are made with 100% natural fibers in five signature fabrics.  WoolOvers currently carries more than 160 styles of sweaters and cardigans, in 180 different color combinations. Their apparel items are both fashionable and functional. They not only look great on, but also help to keep you warm and comfortable. For my complete WoolOvers USA review, come back soon.
Giveaway: Sheer Daily Moisturizer from Ocean Elements. Ends 11/24. US only.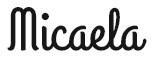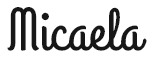 Hi there! I am Emily Evert, the owner of Emily Reviews. I am 28 and live in a small town in Michigan with my boyfriend Ryan and our two pugs. I have a large family and I adore my nieces and nephews. I love reading memoirs, and learning about child development and psychology. I love watching The Game of Thrones, Teen Mom, Sister Wives and Veep. I like listening to Jason Isbell, John Prine, and other alt-country or Americana music. I created Emily Reviews as a creative outlet to share my life and the products that I love with others.
This post currently has 13 responses.