*Cushe provided shoes for my review. All opinions are my own.
One way that Ryan & I are very different is when it comes to shoes. I could buy a new pair of shoes every week and never lose interest in trying out new ones. Ryan often only owns three or four pairs of shoes at a time and will wear them until they literally fall apart. When I see his current pair getting worn looking, I'll often buy him a replacement right away but he won't start wearing them for several months when the old pair get a hole in them. Eventually I just asked him why he does this and he explained that he prefers his older shoes because they are "worn in" and therefore more comfortable.
So when Ryan's pair of shoes started getting worn out, I decided that I should go looking for a brand of shoes that focuses on comfort. Maybe if I found a brand that aimed to be as comfortable as possible, he'd switch to the new pair before the old ones fell apart. When I found the Cushe brand (pronounced like cushy) and their saying "We want to make sure that even that first time wear feels like an old favorite." I knew they were worth a try.
Ryan likes slip on shoes so we got the Dawn Patrol Slipper for him to test out. They have a thick sole that is made of EVA. I wasn't familiar with this material but it's very light so the shoes feel quite light overall. It's almost foam-like in feeling but it's more durable. The soles have thick indents that make them ideal for handling gravel, mud and other forms of messy terrain. The thick soles leave a big separation between your feet and the ground that provides a "walking on cushions" feeling.
Ryan's feet are wide and he isn't able to wear these with thick socks but otherwise they meet his needs in every way I can think of. They are available in brown, black and dark gray all of which go great with nearly any outfit. They are a great "everyday" shoe for Ryan and we're quite happy with them. If you know someone who loves their old worn out shoes because of how comfortable they are, Cushe shoes would make the perfect gift. They have shoes for men, women and children.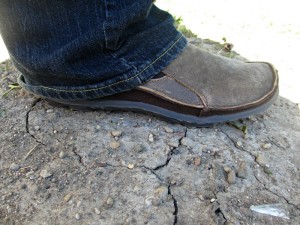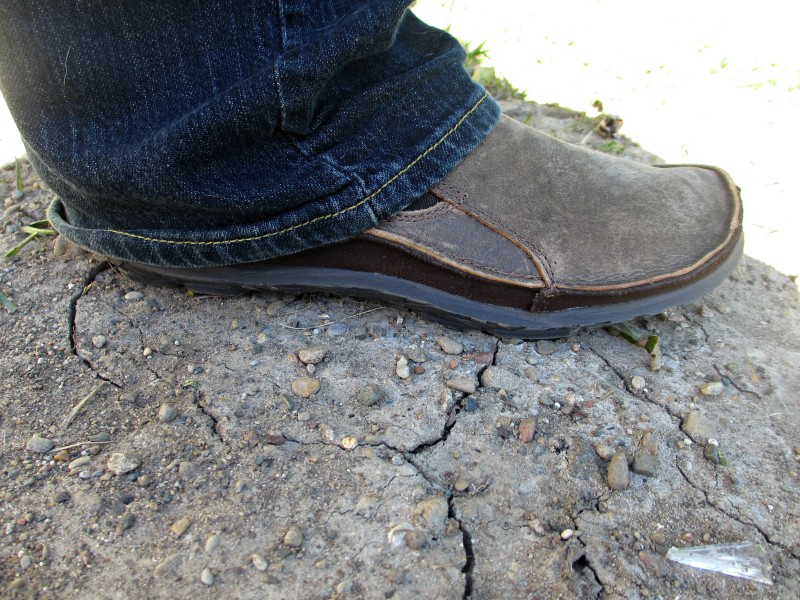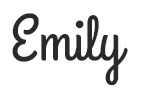 Hi there! I am Emily Evert, the owner of Emily Reviews. I am 28 and live in a small town in Michigan with my boyfriend Ryan and our two pugs. I have a large family and I adore my nieces and nephews. I love reading memoirs, and learning about child development and psychology. I love watching The Game of Thrones, Teen Mom, Sister Wives and Veep. I like listening to Jason Isbell, John Prine, and other alt-country or Americana music. I created Emily Reviews as a creative outlet to share my life and the products that I love with others.
This post currently has one response.