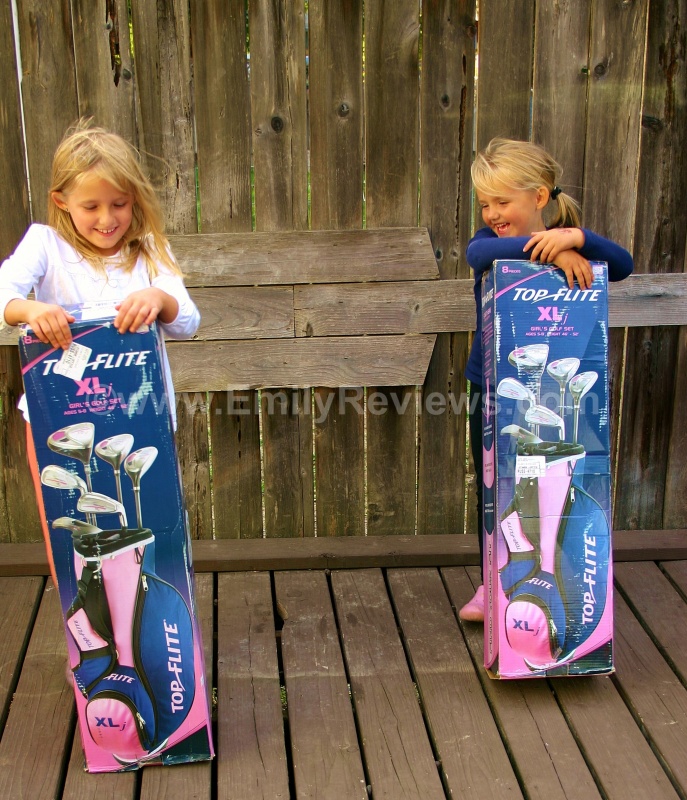 I received product from DICK'S Sporting Goods for my review. All opinions are my own.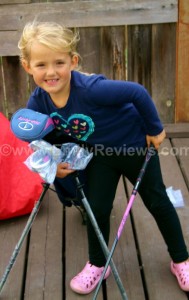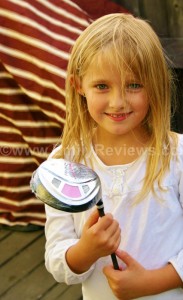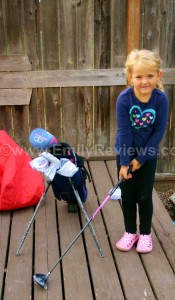 Over the summer, my husband started taking our 5.5 year old daughter and almost 8 year old daughter golfing. What was just going to be a once-in-a-while father/daughter activity became more than that. The girls really enjoyed golfing. They started to ask if they could go to the course quite often. We decided that if this was a sport they were really interested in, we should get them the proper equipment. I reached out to DICK'S Sporting Goods and found exactly what we needed.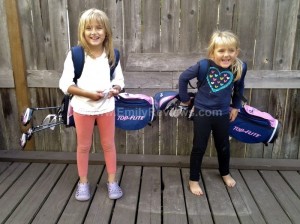 DICK'S Sporting Goods specializes in sports and fitness products. They serve athletes and outdoor adventurers alike. DICK'S Sporting Goods carries equipment, apparel, footwear and more. They offer products for beginning athletes all the way up to the professionals. DICK'S Sporting Goods is a one-stop-shop for all of your sporting gear. They currently have over 500 retail stores and a convenient online store.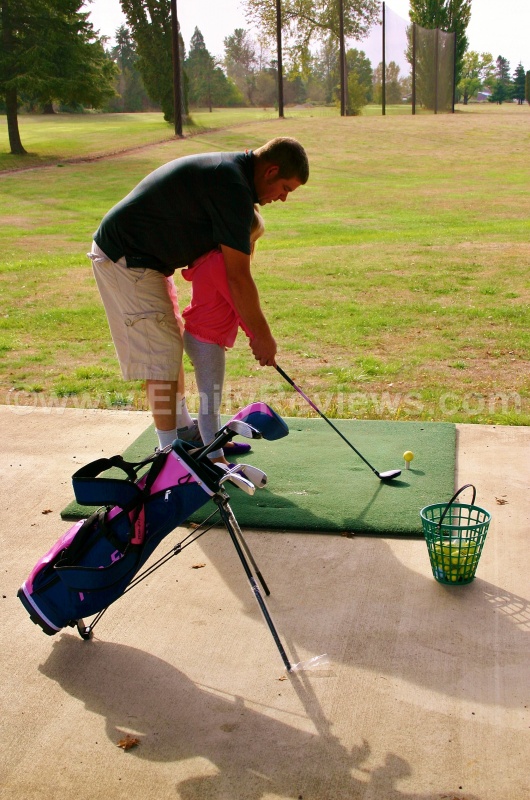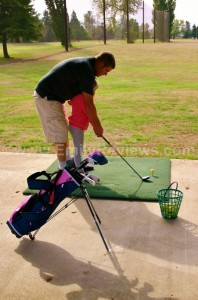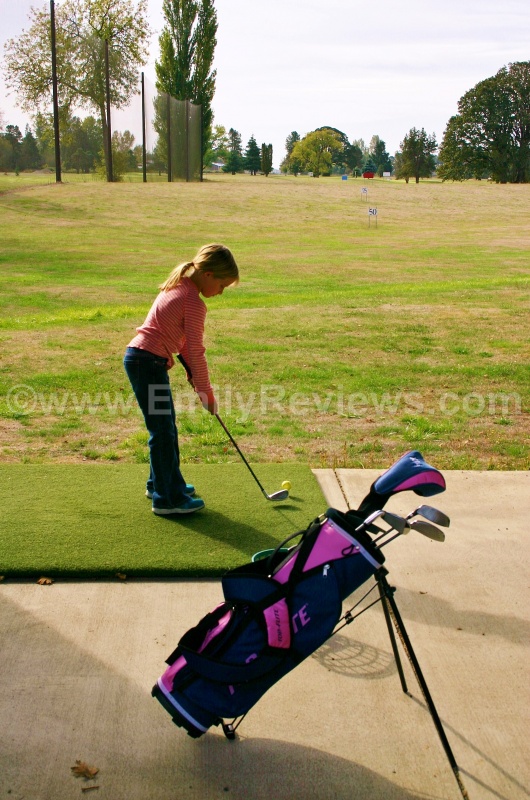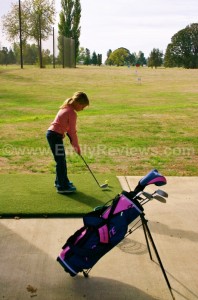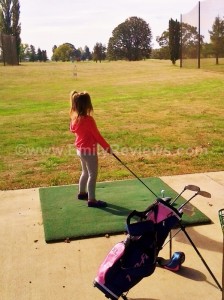 For our review, DICK'S Sporting Goods sent both girls Top Flite Girls' XLj Complete Sets. This set has been specifically designed for girls ages 5-8 or ranging from 46"-52" in height. It includes an oversized driver with a Top Flite head cover, low profile #5 fairway wood, an easy to hit hybrid, two wide-sole irons, an alignment putter and a Top Flite deluxe stand bag. The pink and blue bag has three storage pockets for golf balls and tees. It is also equipped with a dual back carry strap, to evenly disperse the weight.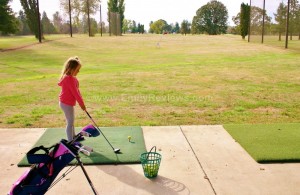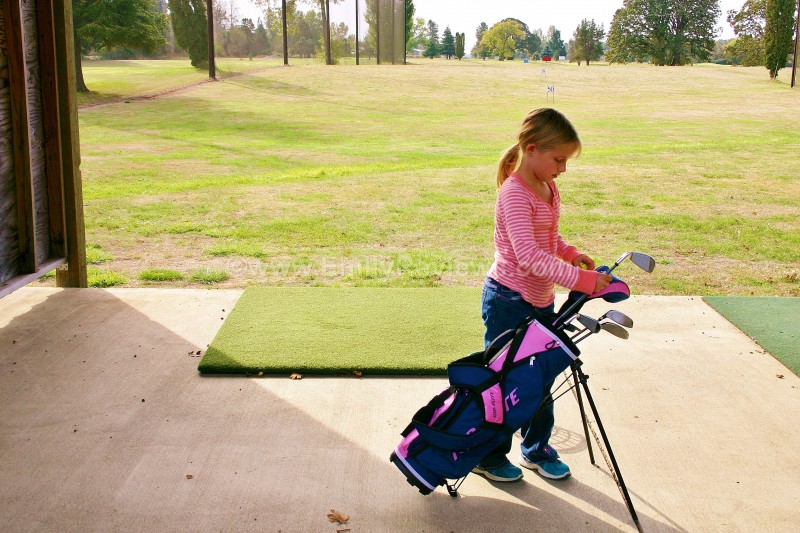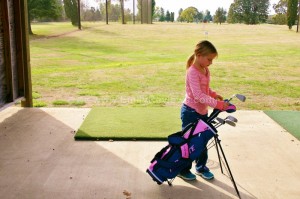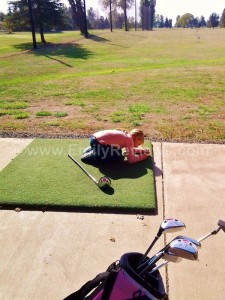 Oh my goodness! The girls were beyond surprised and happy when they opened their Top Flite Girls' XLj Complete Sets. They quickly unwrapped all the clubs and placed them in their golf bags. Once filled, the girls couldn't wait to try on the bags. We showed them how to stand up their bags while not in use. Then they decided to try golfing in our front yard. We have a tiny yard so this didn't last long.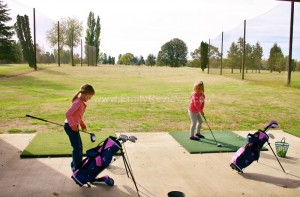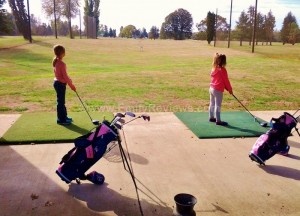 The next day, we hit the golf course. The girls were excited to use their new clubs on the driving range. They both seem to be able to hit the ball better. They said it was more comfortable to use clubs made for their size as opposed to trying to using their dad's clubs. Next we went to the putting range for more practice. I have to admit, the girls are pretty good. They were hitting holes faster than my husband.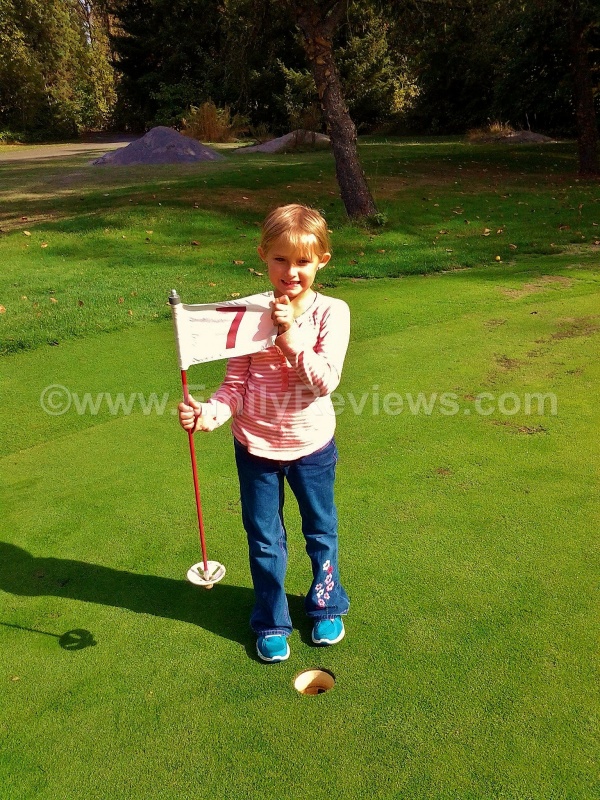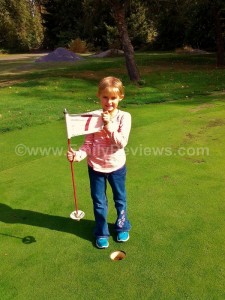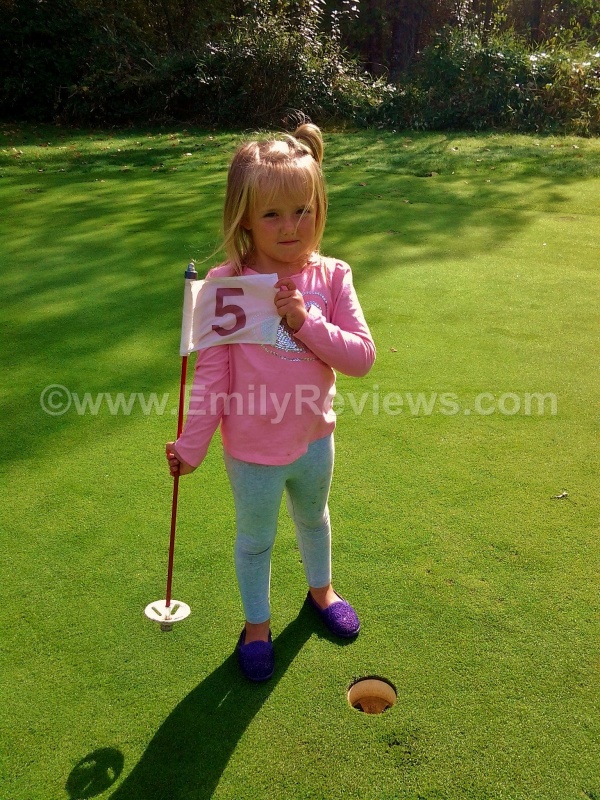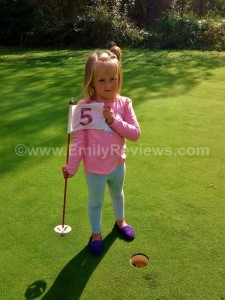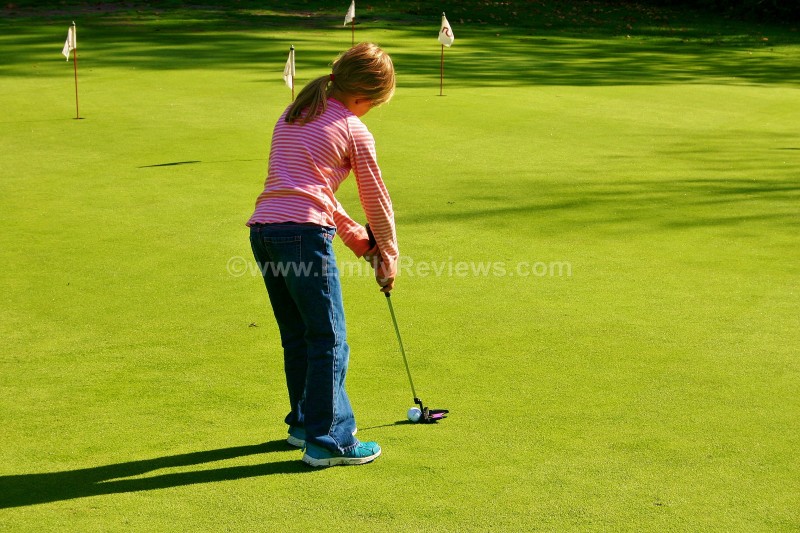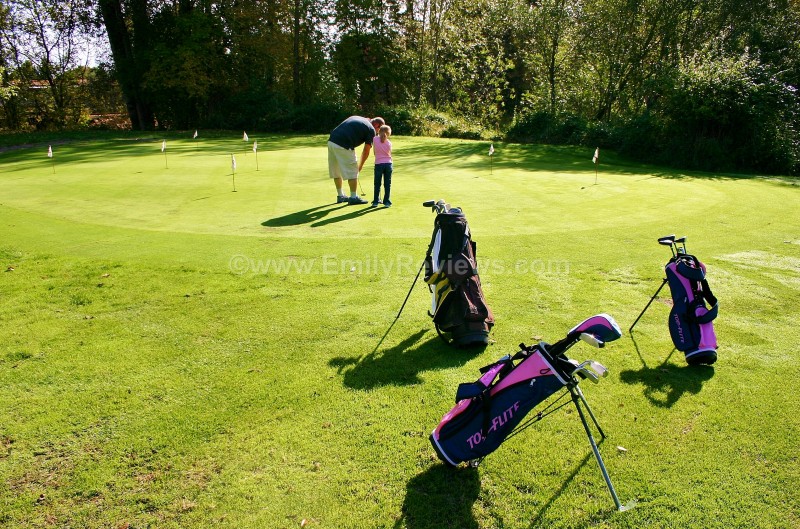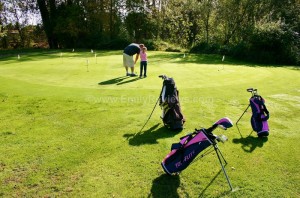 I am so happy we were able to get the girls Top Flite Girls' XLj Complete Sets. I see a lot of days on the golf course in our future!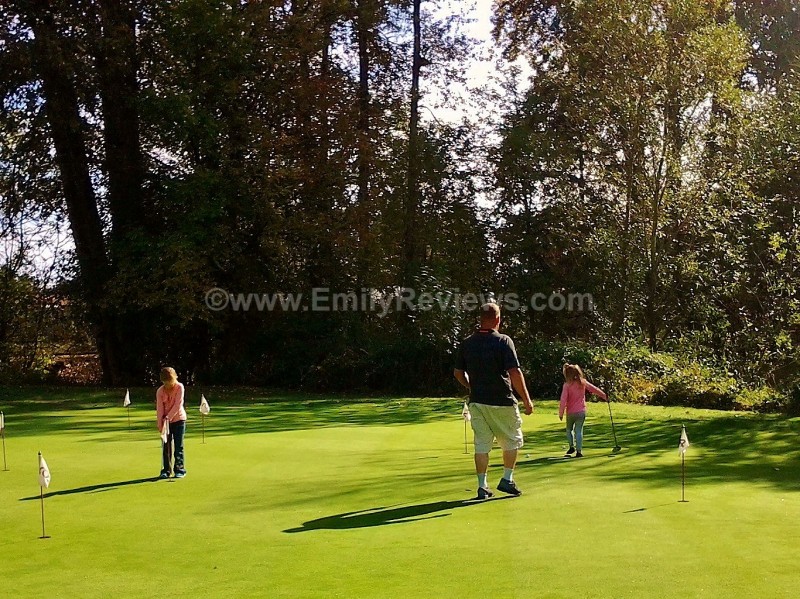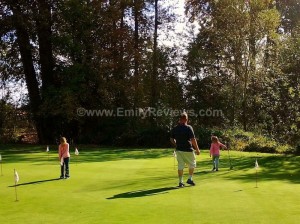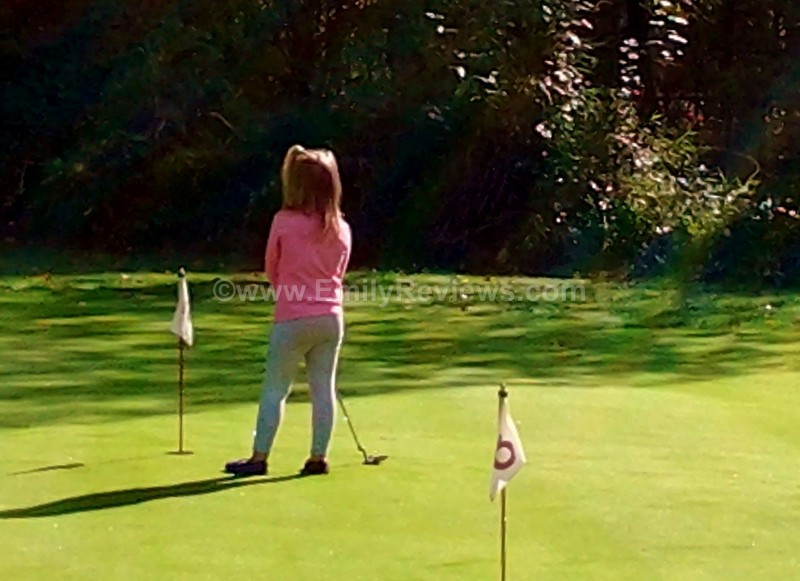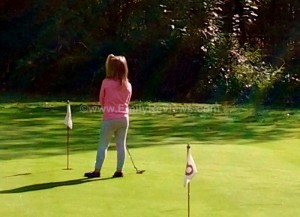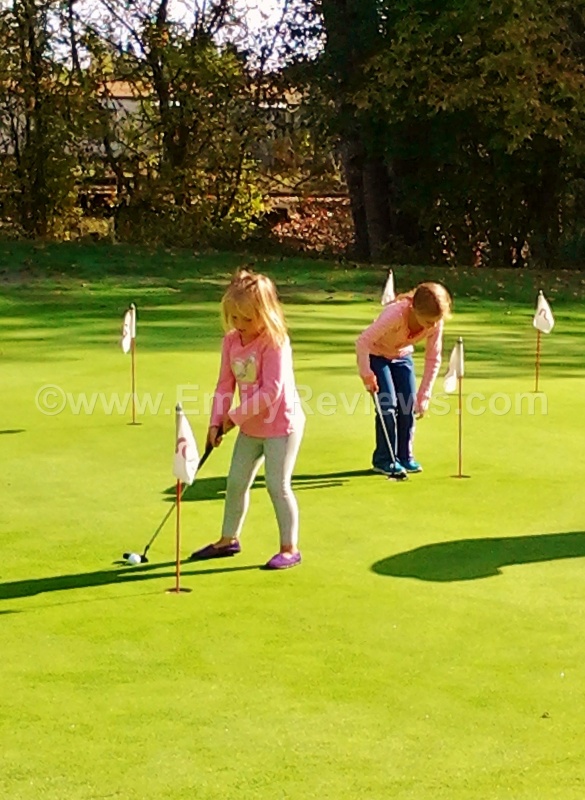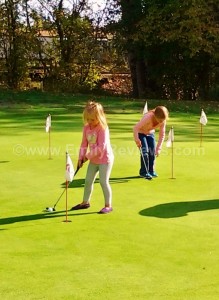 To learn more about DICK'S Sporting Goods please visit their website. You may also connect with them on facebook, twitter and pinterest.
One lucky winner is going to also receive a Top Flite Girls' XLj Complete Set. This is a US giveaway and it will end on 12/03/2014.



Hello, my name is Laurie. I have been married to my husband for 14 years. We have two young daughters, ages 11 and 13 years old. My family and I live in Oregon so that means we are just minutes from the beach, mountains, and desert.  We love it here and try to spend as much time outdoors playing as we can. When we aren't outside playing, I enjoy reading, gardening, refinishing furniture, and other crafts.
This post currently has 4 responses.