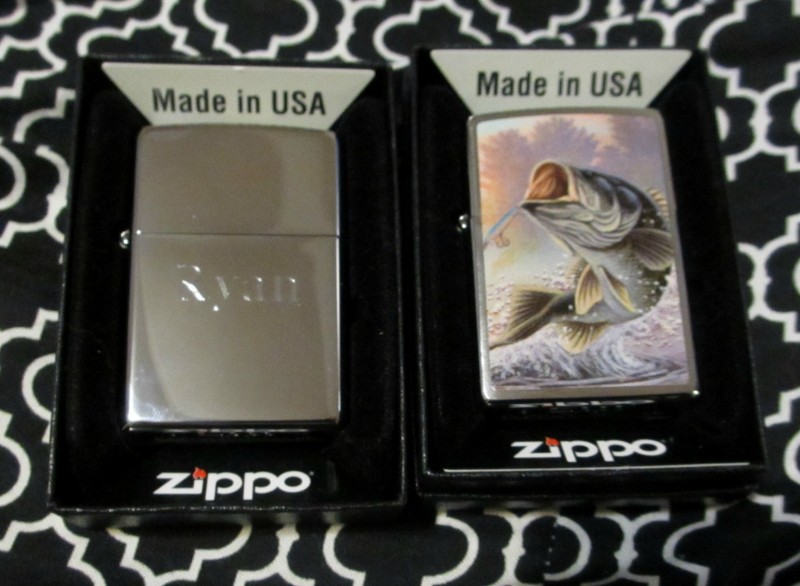 *Thank you Zippo for the product samples. All opinions are my own.
I grew up in (and still live in) a really small mid-western town. I know a lot of people who rely on wood stoves to heat their homes, who burn their paper/cardboard trash, who regularly go camping and have bonfires in the summer. As a result of these things, I knew what a Zippo was from the time that I was really little. It was just an accepted fact that Zippo was the best brand of lighter and that you spend money on the good brand (Zippo) instead of buying the cheap stuff because they break so easy that you don't save money in the long run anyway. As an adult, this belief has stuck with me. I have yet to see a Zippo break (we've always accidentally misplaced ours before they break) but Zippo does guarantee their products so if yours breaks they will repair it. I bought Ryan a Zippo the first year that we dated and he used it for a few years before we accidentally dropped it in the lake at my family's cabin but it was still working great. We've really missed having one around since then so I thought I would use this Christmas as an excuse to get a new one.
*Please note that this lighter looks nicer in person. It's reflective so I had a hard time getting a clear photograph of it that didn't reflect light back at my camera.
If you purchase from the Zippo website you can use their "customize it" tool to have a custom Zippo made with your image or engraving of choice. I didn't have a particular photo that I wanted to use so I opted to simply have Ryan's name engraved on a shiny "classic" Zippo. The classic Zippo was $16.95 and engraving "Ryan" on it (in my choice out of 16 fonts) Was just $4.95 so the grand total was $21.90. It looks gorgeous and I am excited to see his reaction on Christmas morning. I feel like it feels more special because it has his name engraved on it and I thought the price was spot-on.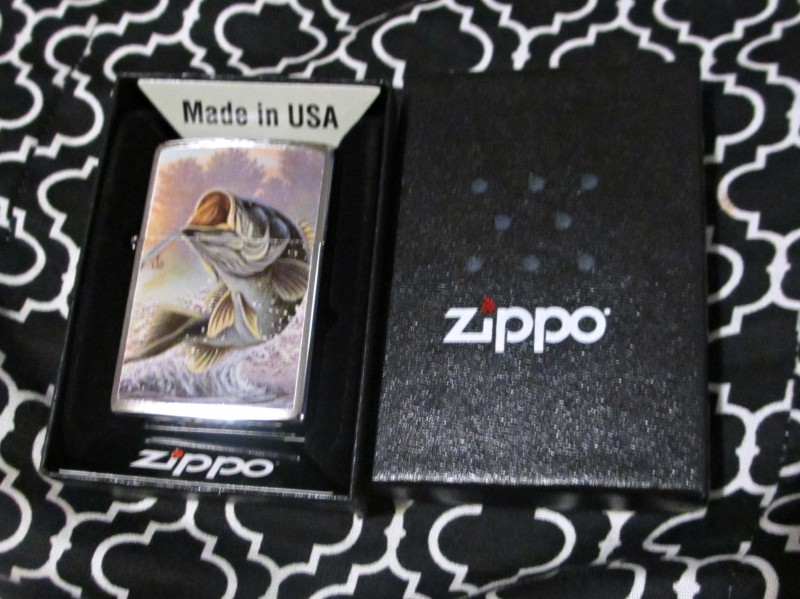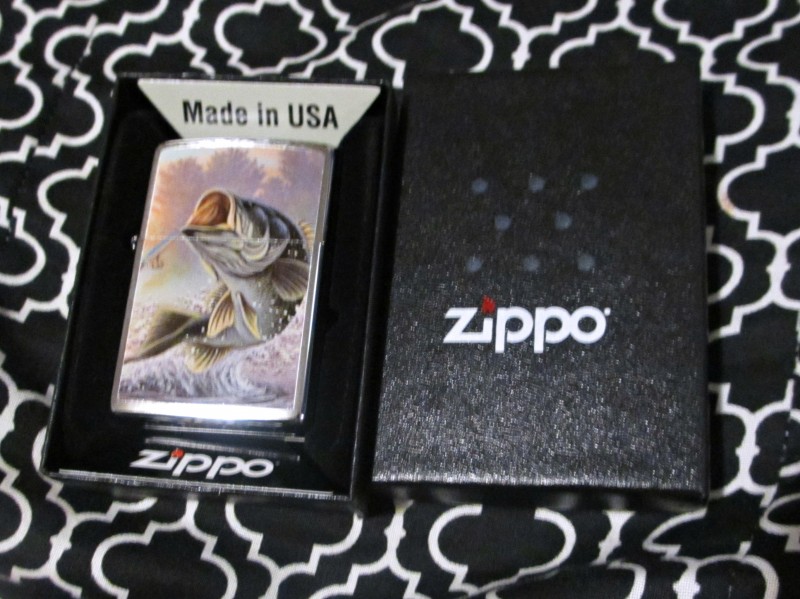 My dad also lost his Zippo recently. He's always went with a classic style so I thought I would look to see if I could find a design that might feel like a bit of an upgrade for him. When I found the Seth Spradlin Bass Lighter I knew it would be perfect for my dad who loves to bass fish. It looks really sharp and I know he'll get a lot of use out of it as well.
In addition to traditional lighters Zippo also makes Blu lighters, candle-lighters, utility lighters, hand warmers and other items that would make practical gift ideas or adult stocking stuffers this Christmas.
Do you love the Zippo brand? How long has your Zippo lasted for you?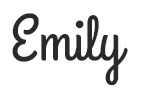 Hi there! I am Emily Evert, the owner of Emily Reviews. I am 28 and live in a small town in Michigan with my boyfriend Ryan and our two pugs. I have a large family and I adore my nieces and nephews. I love reading memoirs, and learning about child development and psychology. I love watching The Game of Thrones, Teen Mom, Sister Wives and Veep. I like listening to Jason Isbell, John Prine, and other alt-country or Americana music. I created Emily Reviews as a creative outlet to share my life and the products that I love with others.
This post currently has 3 responses.