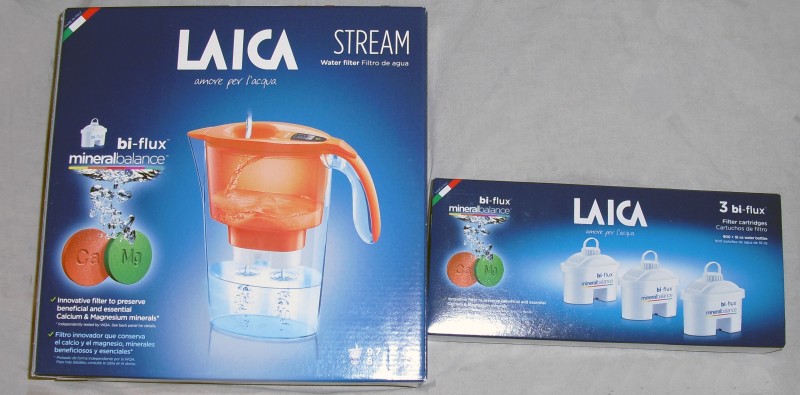 I received product from LAICA for this review. All opinions are my own.
It seems like more and more people are beginning to recognize the importance of having clean, filtered water, or simply enjoy the taste. There are many ways to get filtered water nowadays, including buying bottled water or purchasing a filtering device. Buying bottled water can be expensive and isn't very eco-friendly, so often times purchasing a filtering device is the best option. LAICA has a line of water filter pitchers with a bi-filter that filters out all the bad things in our water, while keeping in the good, healthy minerals. A filtered water pitcher from LAICA would make a great gift this holiday season.
I received the following from LAICA for review: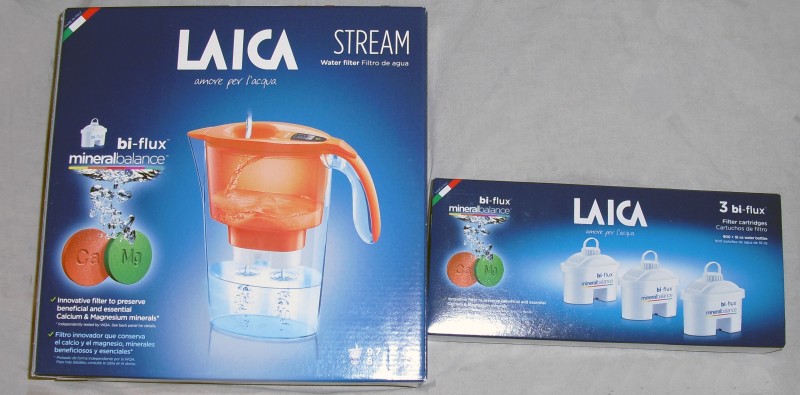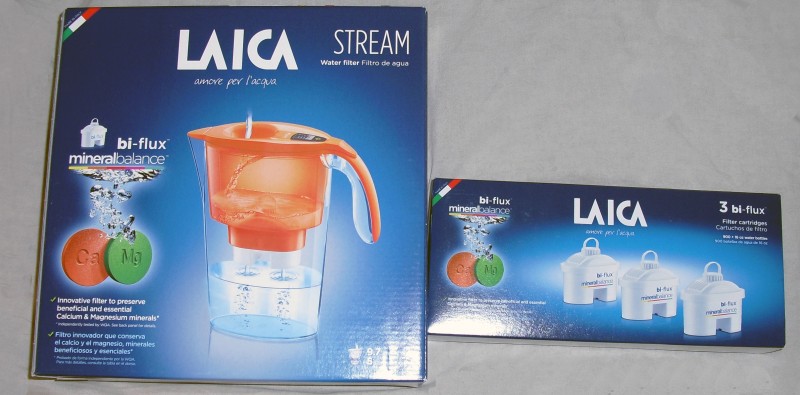 I received the LAICA Mineralbalance Stream 3000 Series water pitcher with a bi-flux filter, and a filter cartridge pack. This filtered water pitcher filters out anything harmful in your water, while keeping in the healthy minerals. Many other water filters remove everything from the water, healthy minerals included. However, the bi-flux filter of this water pitcher preserves the essential minerals, calcium and magnesium from the water and also maintains the right pH level in the water.
This water filter also comes in various colors; white, orange, blue, fuchsia, yellow and green. So you can get whichever color you like best! I really liked the unique orange color of this water filter.
I tested out this LAICA water filter pitcher at my workplace, and gave it to my coworkers as an early gift. We have really terrible water at work. It tastes like metal, and always gives me a headache if I drink it. I knew this water would be the best testing grounds for any water filter.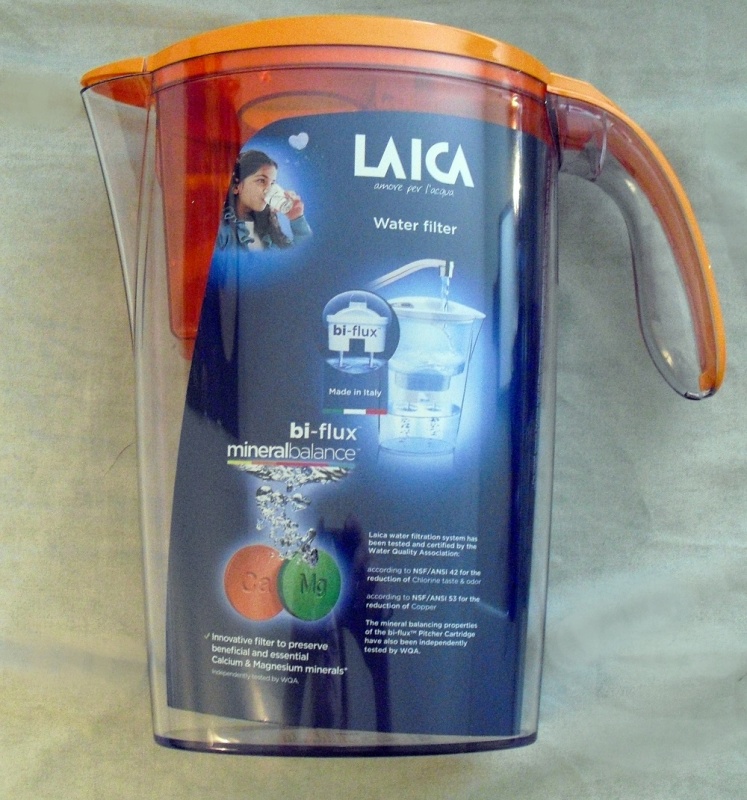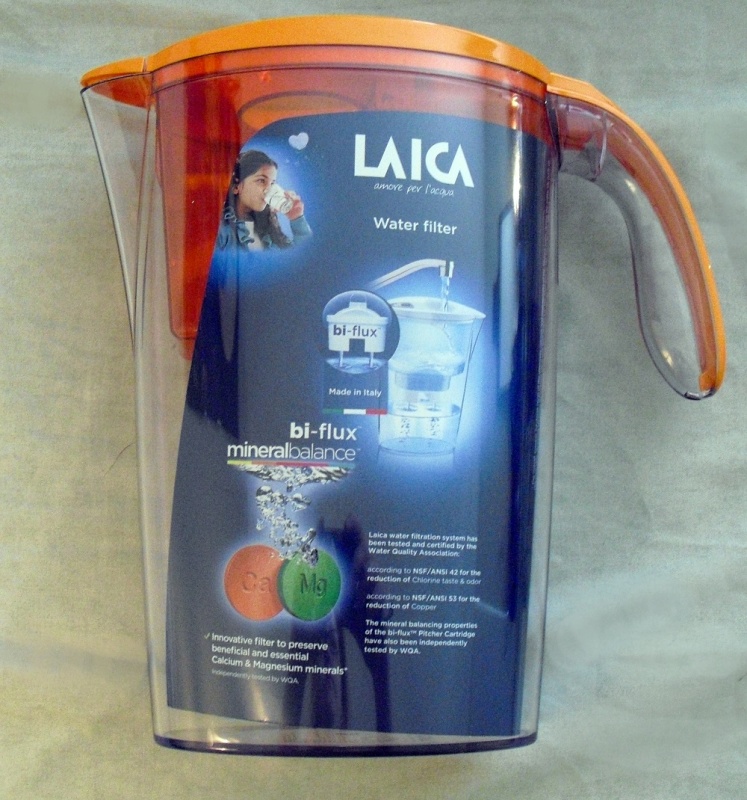 The LAICA MineralBalance water filter is really easy to set up. You simply soak the carbon filter in water, and it easily fits into the top of the pitcher. You then put the top on, and then set the pitcher's electronic indicator, which will tell you when you need a new filter. You dump the first batch of filtered water, and then you're good to go!
The water out of the LAICA MineralBalance Water Filtration System tastes really good. As I mentioned, the water at my workplace tastes horrible, yet the water that comes out of the water pitcher tastes great. The very first batch after we had gotten the filter ready tasted a little strange, but after that it started tasting good. We all really appreciated having drinking water that tastes good, clean and refreshing.
The LAICA MineralBalance water filter pitcher has a lot of great features that I really enjoyed. It's really slim, light and sturdy. My particular favorite feature is the spot of the top of the water filter where you can place your faucet head for easy refill. This made refilling the water pitcher really easy, as you don't even have to take the top off. My coworkers said it made it so easy, you could never even justify being lazy about it and not filling it up when there wasn't much water left.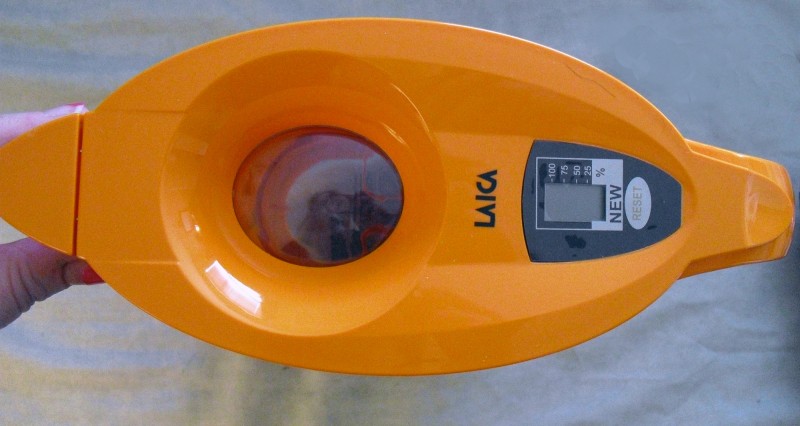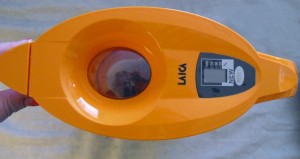 Each bi-flux filter also lasts a really long time. I've used this pitcher for over a month at work, and we haven't had to replace the filter yet. Each bi-flux filter keeps mineral balance in your water for up to 40 gallons, which is the equivalent of 300+ 16 oz. water bottles.
Overall, I really enjoyed the LAICA MineralBalance water filter pitcher. We really like having great tasting water at work. And I know that if the LAICA MineralBalance works great on the horrible tasting water at my workplace, that it will work for just about anyone! If you're looking for a practical, household gift for your loved one this holiday season, you should definitely check it out!
Buy it: You can buy the LAICA MineralBalance Stream 3000 Series on Amazon, and find details on the LAICA Website.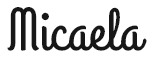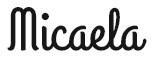 This post currently has no responses.