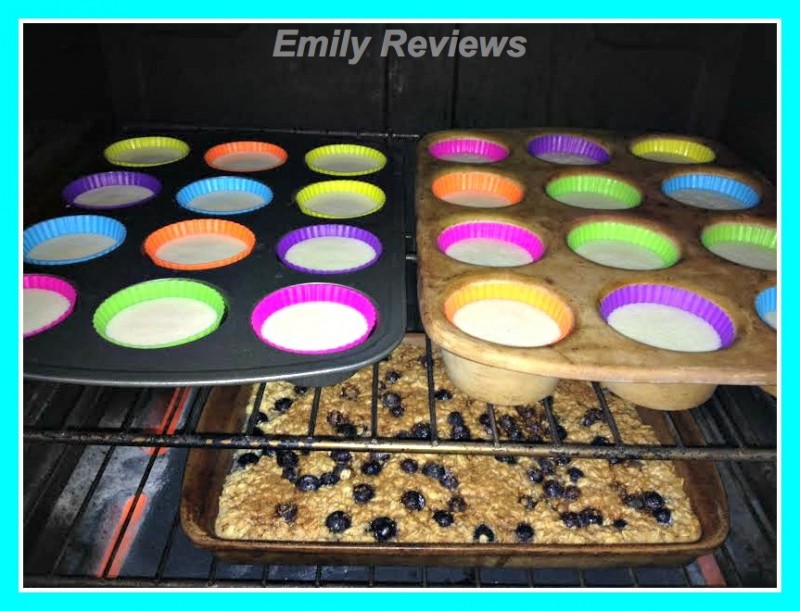 I did not receive any compensation for this post. All opinions are my own.
About six months ago, I heard about the "Trim Healthy Mama" plan from a friend. I didn't completely understand it so I ended up purchasing the book. My husband lost about ten pounds within the first couple weeks and, since I was pregnant, my goal wasn't to loose at the time.
I did, however, maintain the same weight from about 5 months to 7 months which has never happened with any previous pregnancy. In the end, I gained about 25 pounds total but lost all but about 8 pounds within a week of delivery.
Again, that has never happened before either! So now our little one is 3 months old and I want to get serious again and return to the Trim Healthy Mama bandwagon a little more strictly.
I will be the first to admit that, while not a "Drive Through Sue", I do go off plan more often than I'd like. However, I found a great combination for a healthy E breakfast that almost the whole family loves.
A THM mama friend of mine shared a baked oatmeal recipe she found over at Stacy Makes Scents. However, I did make a few changes as well. Here is the recipe that I made: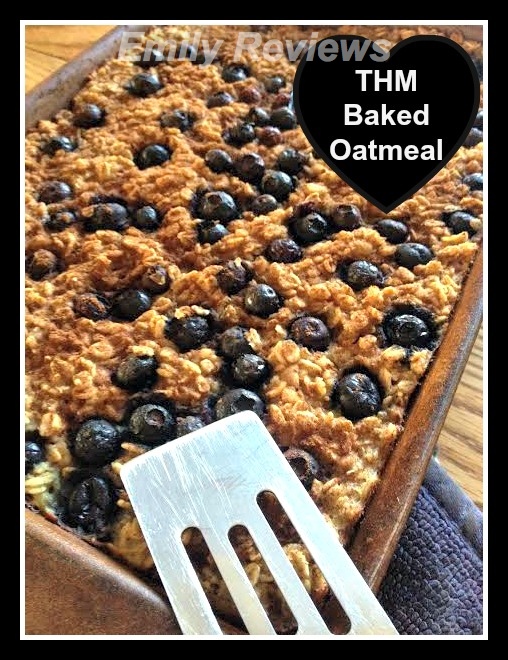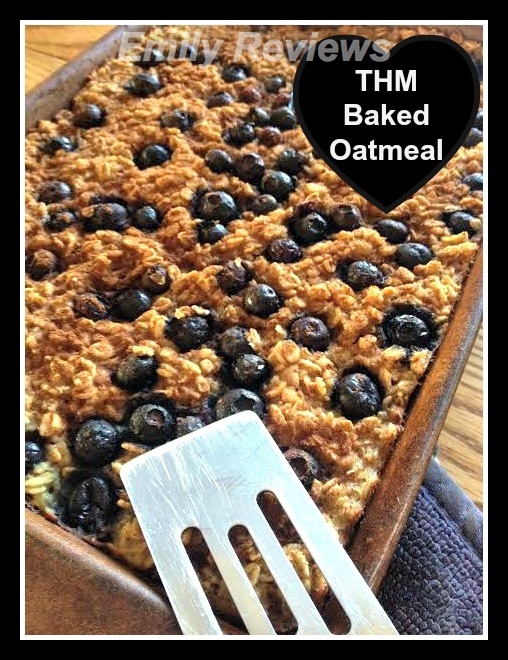 Overnight Baked Oatmeal THM Way (E)
~2 cups rolled oats
~1 cup almond milk
~3 tablespoons applesauce (I use organic apple cinnamon flavored)
~3 tablespoons Truvia
~1/3 cup egg whites
~1 1/2 teaspoons baking powder
~1/2 teaspoon salt (I use celtic sea salt)
~3 teaspoons vanilla
~1 tablespoon cinnamon
Mix all ingredients in a bowl and stir well. Put in refrigerator overnight. In the morning, preheat the oven to 350 degrees. Pour oatmeal mixture into 5 x 7 (or 8 x 8) greased pan. Sprinkle with blueberries and more cinnamon. Bake for 25-30 minutes or till crispy and browned on top. So yummy!
These pancake muffins came out of trial and error. I intended to make (S) waffles for the family and that ended in a complete messy disaster. So I decided to go with a recipe that I got from my dad years and years ago and adapt from there to make an (E).
Plus, I bake them in a muffin tin. PS> Creative Cookiez Silicone Baking Cups are GENIUS! I can no longer live without them. Even goodies right out of the oven release and drop out perfectly every single time.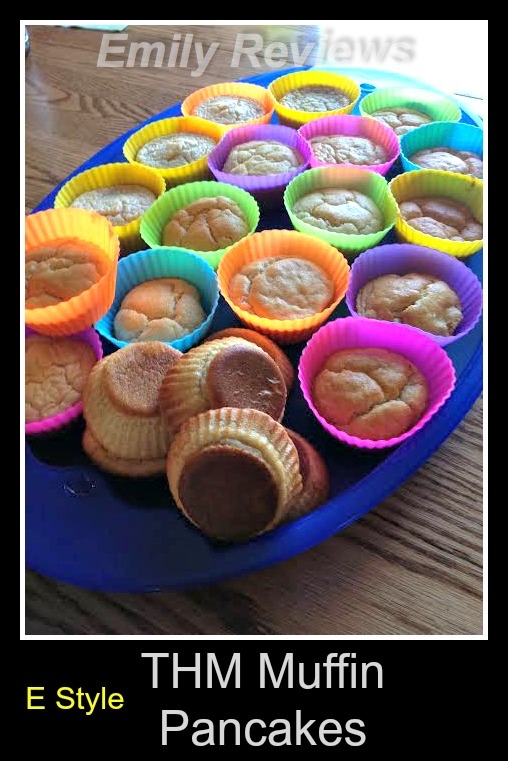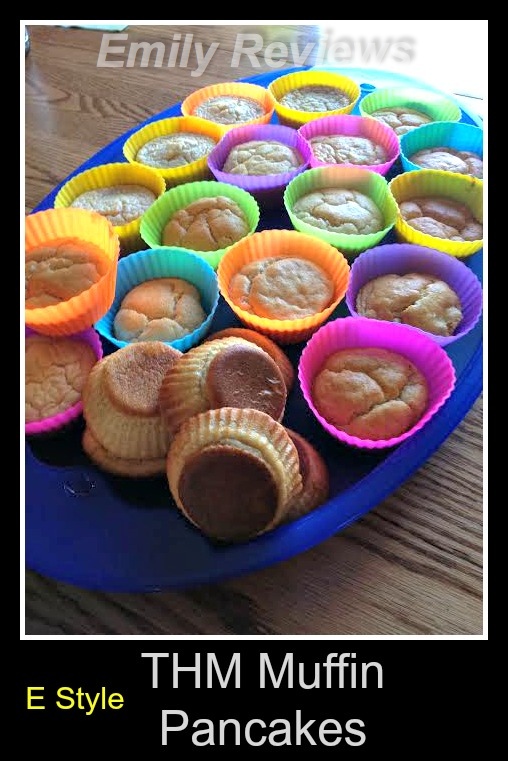 Muffin Pancakes THM Style (E)
~2/3 cup egg whites
~1 cup milk
~1/2 cup almond milk (or you could do 1 1/2 cups almond milk for THM friendly)
~1/2 cup olive oil (1/2 cup unsweetened applesauce for THM friendly)
~2 cups rolled oats ground into flour
~1 tablespoon baking powder
~3 tablespoons Truvia
~1/2 teaspoon salt (I use celtic sea salt)
~1 Scoop Protein Powder (I use Jay Robb)
Beat egg whites in a separate bowl till soft peaks form. Set aside. Combine the remaining ingredients and beat with mixer. Add egg whites and gently stir together. Fill muffin liners with batter about 3/4 full. Bake at 350 degrees for about 15 minutes or till done. Love not having to stand over a griddle!
Enjoy~!
Looking for more trim healthy mama recipes? Try these!
Italian Creamed Chicken
THM pancakes recipe
Chocolate chip zucchini cake
THM chocolate milkshake
THM baked blueberry oatmeal
Trim healthy mama muffin pancakes
THM approved fruit punch in a jar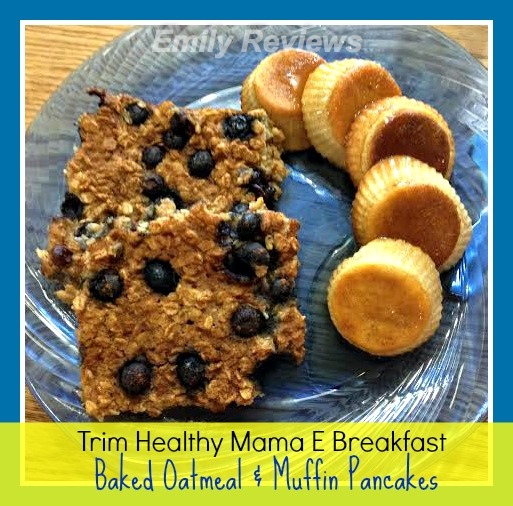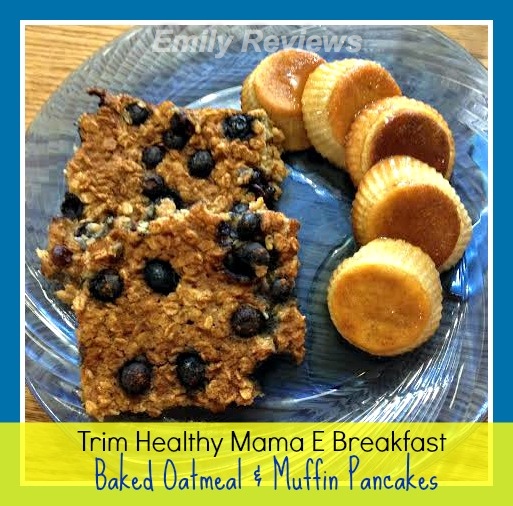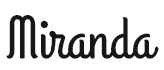 I'm a city girl turned country by my awesome husband and we have three busy boys and two darling daughters. I love spending time with my family, reading Karen Kingsbury novels, and catching up with friends while our kiddos have play dates. I'm blessed beyond measure and can't wait to see what God has in store.
Follow Miranda on Pinterest | Twitter| Blog | Instagram
This post currently has 80 responses.