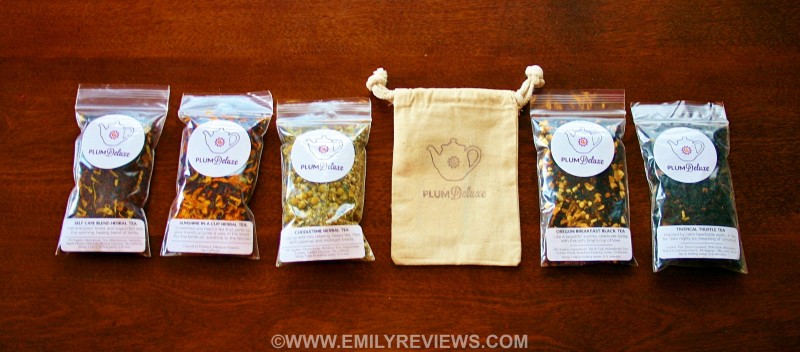 I received products from Plum Deluxe Tea for my review. All opinions are my own.
I was recently asked if I would like to try loose leaf teas from a company called Plum Deluxe Tea. I jumped at the opportunity for a couple of reasons. I like the company story. Plum Deluxe Tea began after Andy's mom Pam was diagnosed with breast cancer. During her five year treatment, Pam made the most of each moment. She spend time taking care of herself. Spa treatments and self-care days helped keep her spirit thriving. She went to the gym regularly, traveled, and spent time with family and friends. Whatever Pam could do to find joy in each moment, she did it.
I also wanted to learn more about Plum Deluxe Tea because they are a local business for me. Plum Deluxe Tea is based in the Pacific Northwest.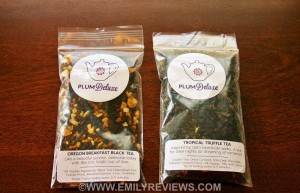 For my review, I received five tea blends: Oregon Breakfast Black Tea, Tropical Truffle Tea, Sunshine In A Cup Herbal Tea, Cuddletime Herbal Tea, and last but not least, Self Care Blend Herbal Tea.
Oregon Breakfast Black Tea contains all organic ingredients: black tea, honeybush tea, orange peels, and hazelnut essence. This is a great tea blend to start your day with.
Tropical Truffle Tea has Ceylon tea, dried coconut, 99% dark chocolate, natural coconut flavor; all organic ingredients. I enjoy this tea in the early afternoons.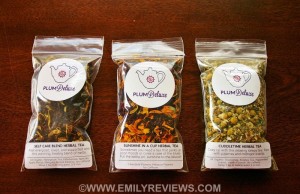 Sunshine In A Cup Herbal Tea is made with calendula flowers and hibiscus flowers. This is a caffeine free blend. Sunshine In A Cup helps give your mood a boost.
Cuddletime Herbal Tea has all organic ingredients: chamomile, rooibos tea, peppermint leaves, and vanilla essence. Perfect for bedtime, Cuddletime is caffeine free.
Self Care Blend Herbal Tea is a blend of organic honeybush tea, elderberries, apricots, apple pieces, marigold and apricot essence. This is a caffeine free blend.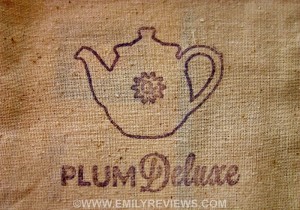 Over the last couple of weeks I have really enjoyed each of the Plum Deluxe Teas. They each have a delicious flavor profile. Andy included instructions on each packet making it easy to get the perfect cup of tea. I will for sure be purchasing more Plum Deluxe Teas.
Plum Deluxe encourages you to "live a life you love. Make moments that matter." You can learn more about them on their website. You may also connect with them on facebook, twitter and pinterest.



Hello, my name is Laurie. I have been married to my husband for 16 years. We have two young daughters, ages 15 and 13 years old. My family and I live in Oregon so that means we are just minutes from the beach, mountains, and desert.  We love it here and try to spend as much time outdoors playing as we can. When we aren't outside playing, I enjoy reading, gardening, refinishing furniture, and other crafts.
This post currently has no responses.