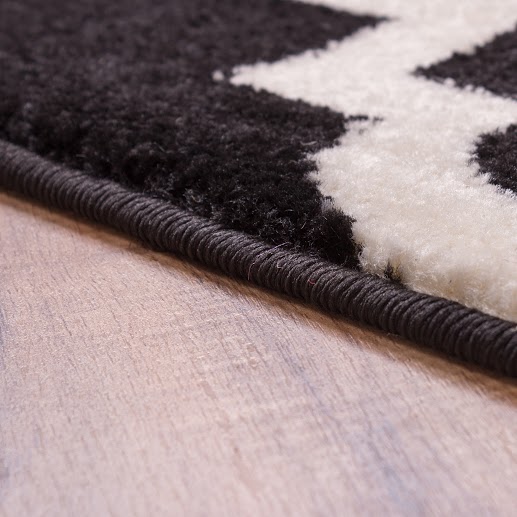 I received product from Well Woven for my review. All opinions are my own.
Our house is currently for sale. It has actually been on the market for a while now. As part of our house staging, I keep an area rug in our kitchen as well as our great room. The previous rug in our kitchen was a utility rug. While it was great at protecting our wood floors, it left something to be desired in the décor department. I decided to replace it with a rug that would work well in a high traffic area and would be aesthetically pleasing.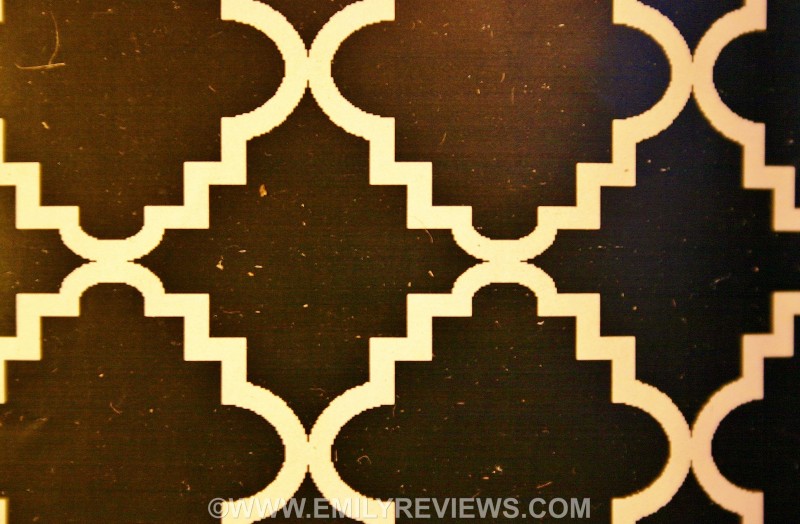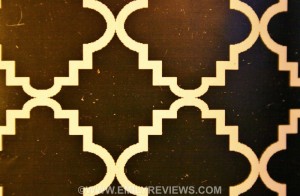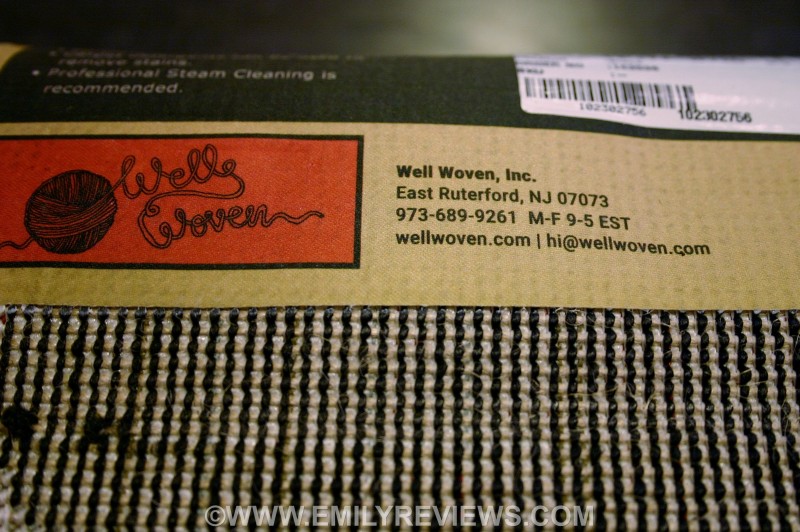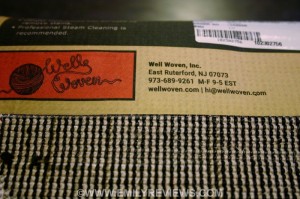 For my review, Well Woven sent me an area rug from their new Sydney Collection. I chose the Lulu's Lattice Black 2'3″ X 7'3″ runner.
The new Sydney Collection embraces geometric patterns, a rainbow of colors, and a variety of textures. Area rugs from this collection have a plush 0.5" pile of air twist frieze polypropylene. This gives it a unique look and soft feel. The yarn used is stain and fade resistant. The Sydney Collection is great for active households.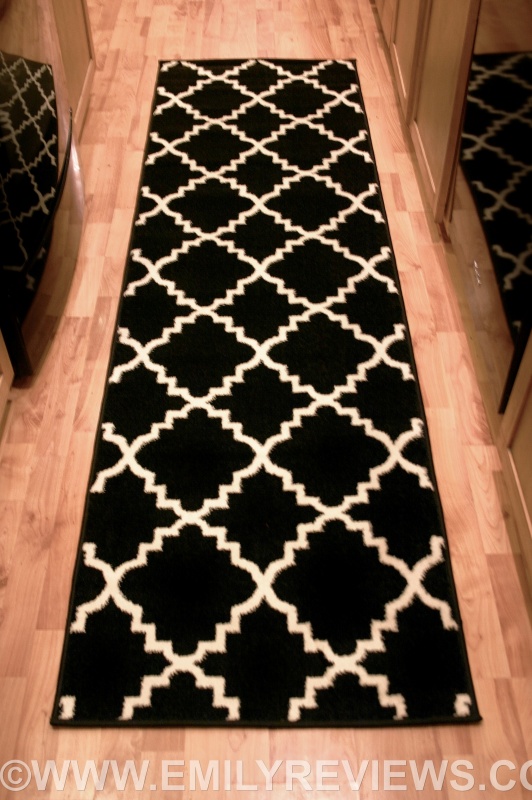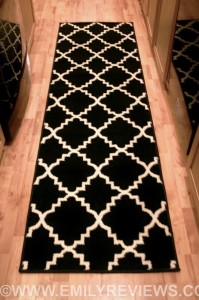 The lattice pattern is pretty popular right now. I thought it would complement my French Country décor style nicely. The background color of the lattice is black and the geometric pattern is done in ivory; a classic color combination. As soon as I unrolled the runner in my kitchen, I was impressed. The bold pattern and colors fit right in with our home décor.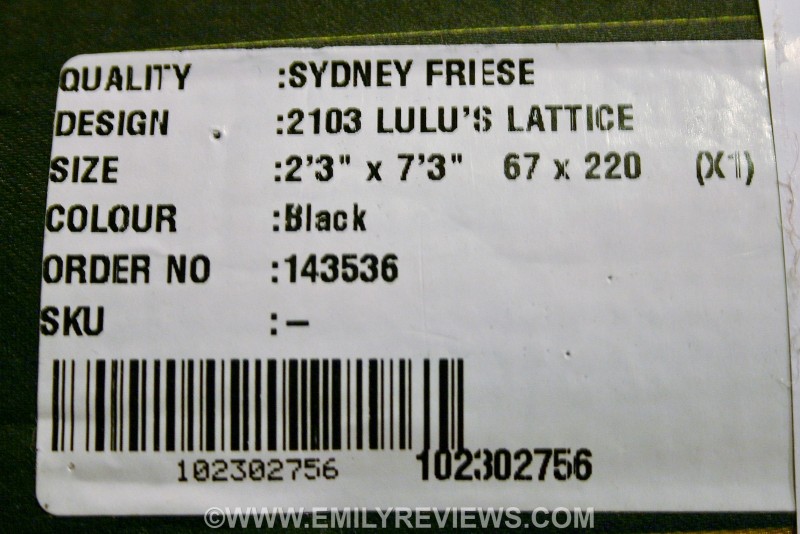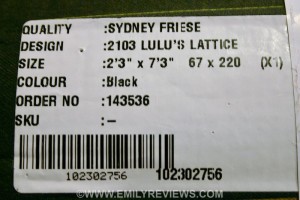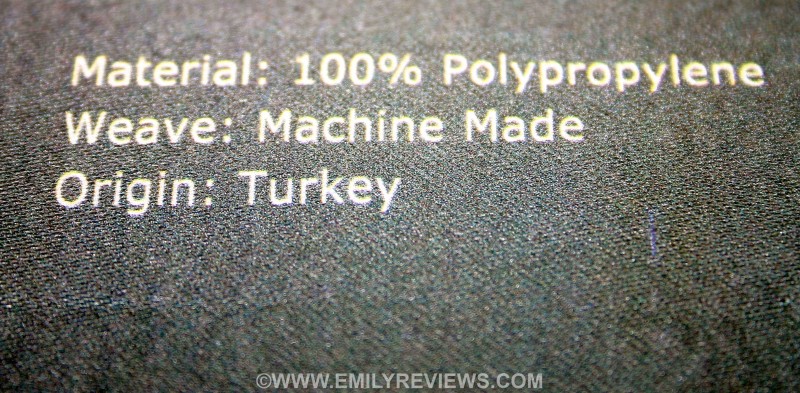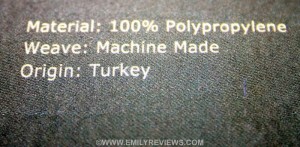 It wasn't long after I received the runner that I learned how to properly clean it…it was going to happen sooner or later with it being in the kitchen. My daughter dropped something right on and ivory detail. I grabbed a can of foam carpet clean and the spill cleaned right up.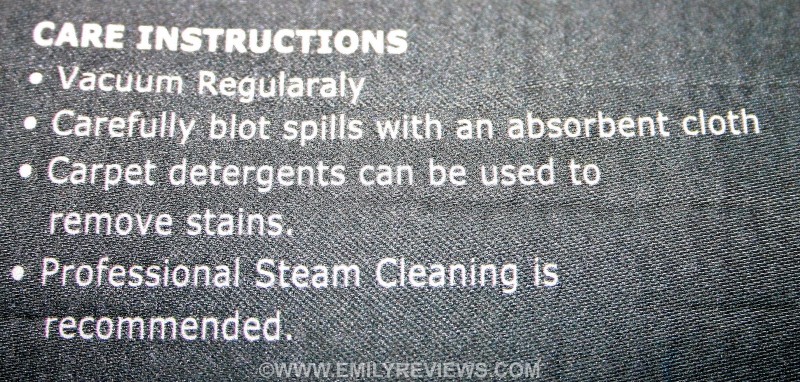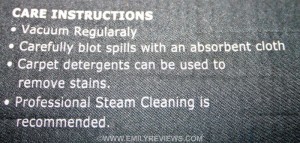 I have had the Lulu's Lattice Black runner for almost two months. I love it as much today as I did the day I received it. It is still in beautiful shape.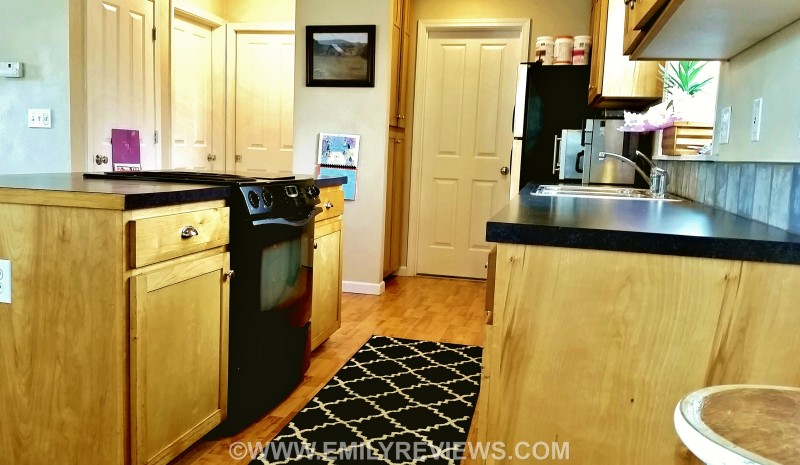 Well Woven rugs can be purchased on wayfair.com, rugsusa.com, and homedepot.com. You may also connect with Well Woven on facebook and twitter.



Hello, my name is Laurie. I have been married to my husband for 14 years. We have two young daughters, ages 11 and 13 years old. My family and I live in Oregon so that means we are just minutes from the beach, mountains, and desert.  We love it here and try to spend as much time outdoors playing as we can. When we aren't outside playing, I enjoy reading, gardening, refinishing furniture, and other crafts.
This post currently has one response.