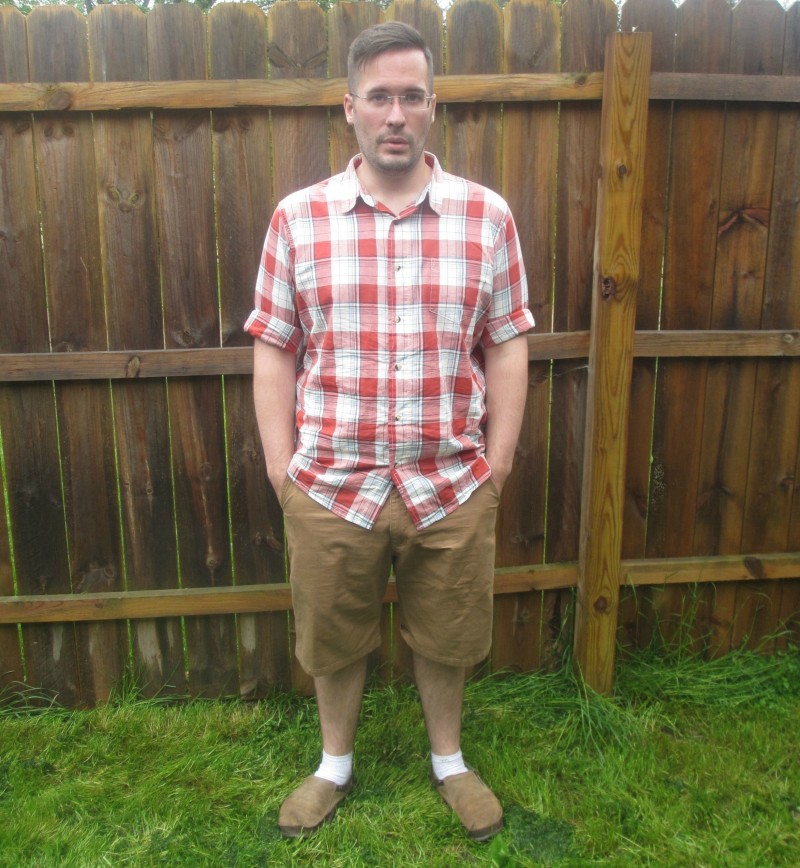 I was sent Wrangler clothing for review. All opinions are my own.
Ryan has lost 57 pounds since last July. The transformation that his body has taken has been pretty incredible to watch. As you can imagine, the clothing he was wearing last summer is much too large now so we've been in the process of rebuilding his wardrobe in smaller sizes.
Wrangler is a brand of clothing that I often go back to when shopping for clothing for Ryan. He likes casual clothing that can be mixed and matched with most of his wardrobe. He can be rough on clothing so I look for clothing that isn't going to rip or tear easily, but also clothing that is affordable. Wrangler meets all of these check marks because their clothing is affordable, durable and comes in a wide range of styles. As a child I thought of Wranglers as the cowboy jean company and they do sell cowboy style jeans but they also have boot cut, loose/baggy fit and so many other options. They really have something for everyone.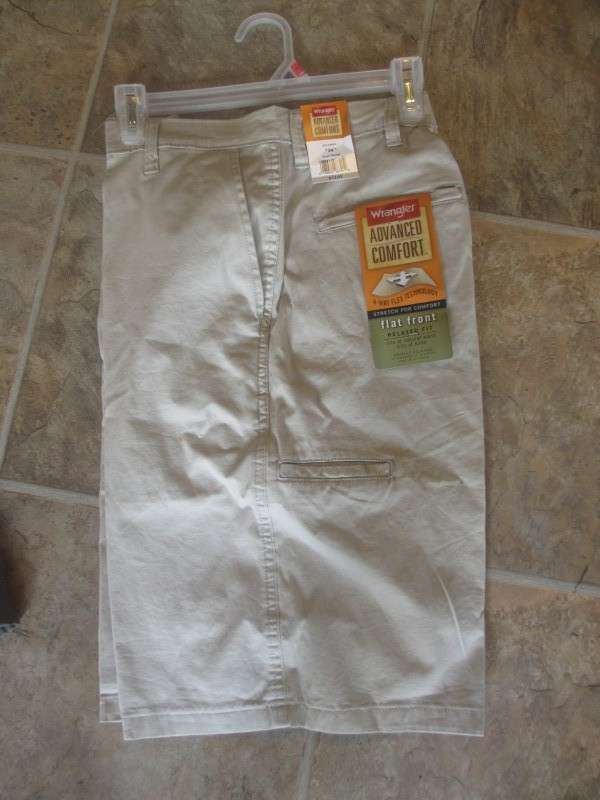 That horizontal slit you see is the "cargo pocket". Very trim!
This time around we were primarily looking at shorts. Ryan sometimes wears cargo shorts, but he doesn't like pockets that are big and bulky. The Wrangler Advanced Comfort Flat-front Cargo Shorts are perfect for him. They have a side cargo pocket but it doesn't stick out at all, it's tucked nicely into the side so you almost can't see it. They are almost a combination of a cargo short and a golf or chino fit short. At $17 they are very affordable and a great wardrobe staple because they come in a lot of common colors that pair well with almost any shirt. Ryan has these in Acorn and Stone which together can match almost any shirt he owns.
Ryan is kind of between waist sizes right now, it seems. Some 34's fit while others are too tight. Wrangler seems to be slightly more generous in their sizes because Ryan can fit 34's in Wranglers very comfortably.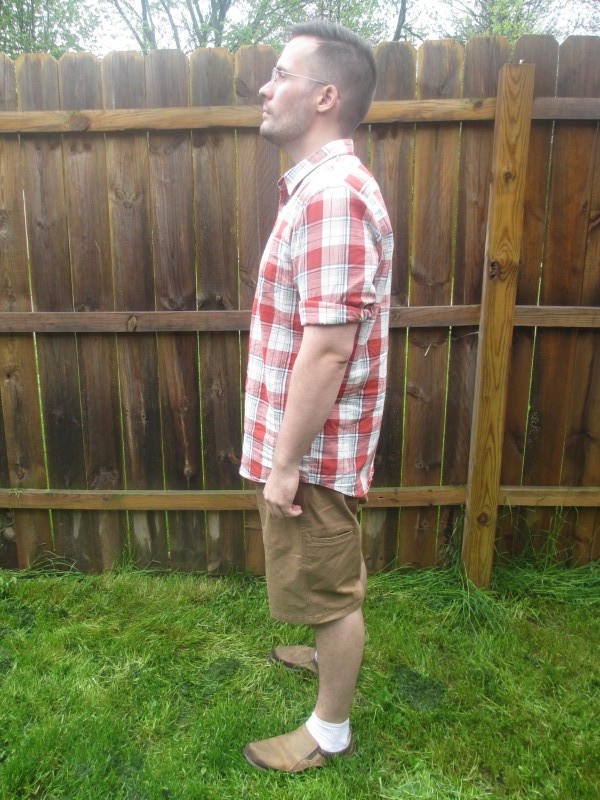 Ryan has a few Wrangler shirts that he's had for years that he is still clinging too even though they're now too big. He finds them too comfortable to give up and they've stood up well to a few years of wear. To pair with his new shorts we were sent the Wrangler Jeans Long Sleeve Woven Plaid Shirt in Bossa Nova. I think this is the first clothing item that Ryan owns that is orange, with the exception of a security vest that he used to have to wear at a factory job. Orange is not Ryan's color but this shirt quickly became one of his favorites. It's somewhat orange but it's a deep, sort of "burnt" orange that isn't as loud or attention grabbing as orange usually is so we both really like it. It pairs really well with the Acorn colored cargo shorts that he was sent. He's paired the two together several times since we got them. The shirt is long-sleeved but it is a thinner material and the sleeves roll nicely for wear during warmer weather.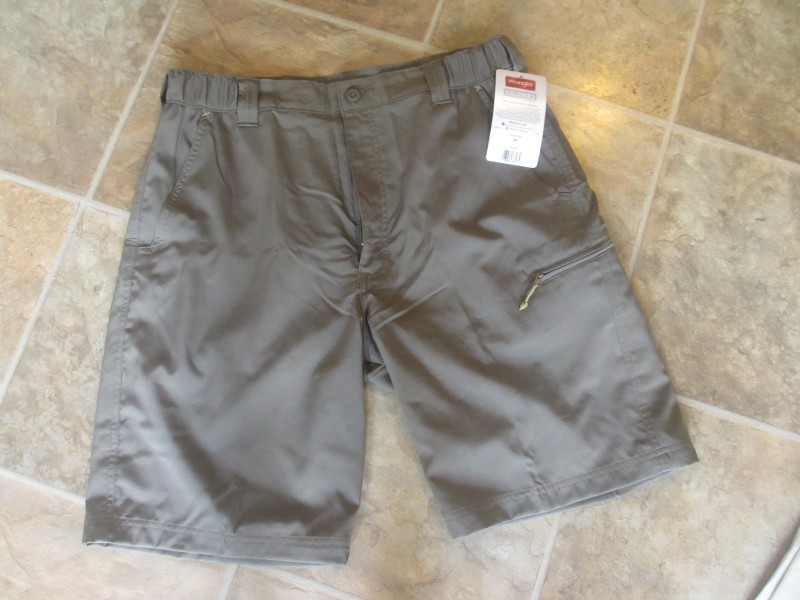 Wrangler also offers Performance cargo shorts. These were a really unique concept for us. The material feels somewhat similar to swim trunks but it's has a lot of stretch or give to it, and it's a breathable material. Each side of the shorts has elastic that makes these shorts easy to move around in and also gives some wiggle room in terms of sizing. Ryan had never owned shorts quite like these before but they would be perfect for hiking or any time when you're outside when it's warm and you're being active. We plan to take them along when we go camping. similar to the other cargo shorts, they do have the side cargo pocket but the pockets fit snug to the leg, so they don't have that bulky look.
Father's day is about 3 weeks away. Keep Wrangler in mind for practical father's day gift ideas for the men in your life. Ryan enjoyed each of his Wrangler items. I think I might pick up more for my dad as a gift as I know he could use some new clothes and Wrangler has styles that he will enjoy.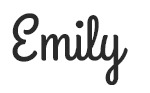 Hi there! I am Emily Evert, the owner of Emily Reviews. I am 28 and live in a small town in Michigan with my boyfriend Ryan and our two pugs. I have a large family and I adore my nieces and nephews. I love reading memoirs, and learning about child development and psychology. I love watching The Game of Thrones, Teen Mom, Sister Wives and Veep. I like listening to Jason Isbell, John Prine, and other alt-country or Americana music. I created Emily Reviews as a creative outlet to share my life and the products that I love with others.
This post currently has 9 responses.