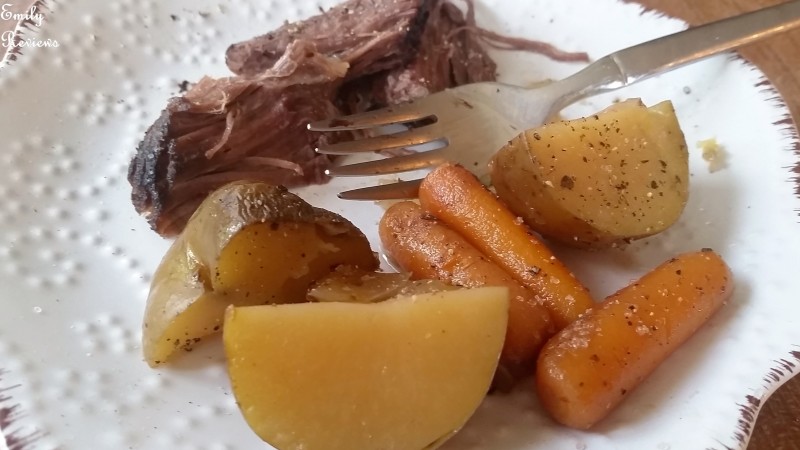 Thank you to Mizkan Holland House for providing me with product in exchange for this honest blog review. All opinions are 100% my own.
I have always shied away from recipes that call for cooking wine. My reasoning is, I don't drink wine, therefore I don't know which wines are good to cook with.  Holland House made cooking with wine easy for me…and everyone like me. Holland House cooking wines come in five types- Marsala, Red, Sherry, White, and White With Lemon. Each bottle of cooking wine gives you suggestions as to which dishes it would be best in. This helps me so much!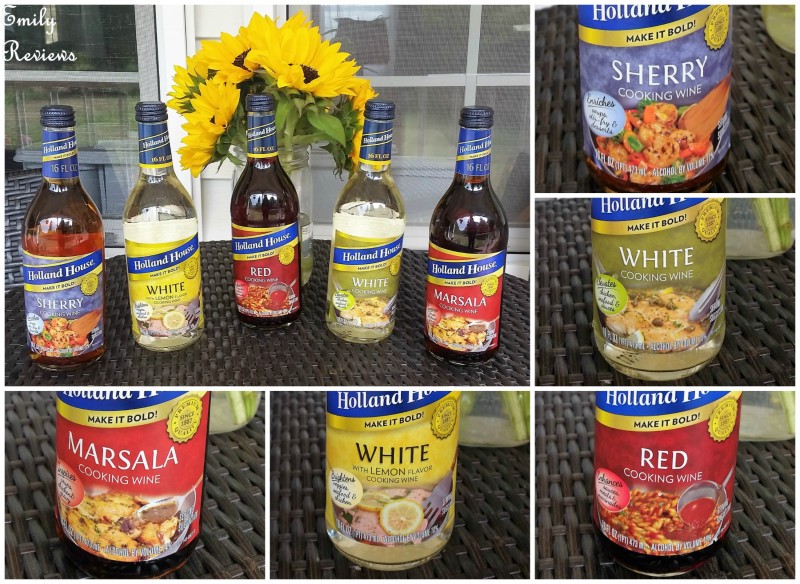 I decided to make my family a pot roast. I chopped my veggies and put them in the bottom of my crockpot. Then I took my thawed roast, heavily seasoned it with salt and pepper, and placed it into a screaming hot pan with a little bit of extra virgin olive oil. Doing this seared the meat, helping to hold in the juices. Once my roast had been seared on all sides, I placed it in the crockpot on top of my veggies and set it on low heat. I chose to finish the dish with Holland House Red Cooking Wine. I didn't want to over-do-it with the cooking wine. I used 1/3 cup and I simply poured it all over the roast. I locked down the lid on my crockpot and went about my day. That evening we came home to the best aroma. Our dinner smelled amazing! As we all sat down at the table, I heard nothing but compliments on the meal. The roast was moist and the veggies were perfectly cooked. Cooking with Holland House red wine enhanced the flavors of our meal.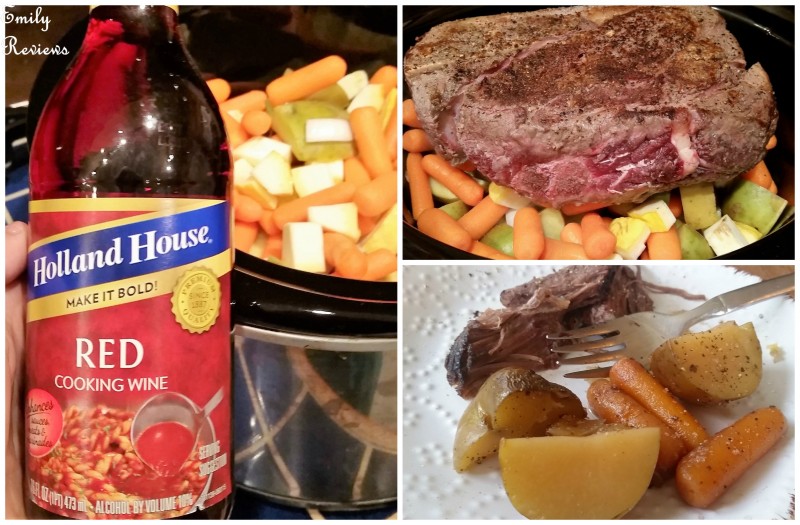 I look forward to trying all of the other Holland House cooking wines. I think I will use the white wine with lemon in my next seafood pasta dish.
Do you cook with wine? If so, what are your favorite meals to make?
Buy It: Please visit the Mizkan Holland House website to see the great selection of products they offer and convenient shopping locations.
WIN IT: One winner will receive two bottles of Holland House Cooking Wine- Red and Marsala. This is a US giveaway and it is scheduled to end on 10/26/2016.



This post currently has 7 responses.