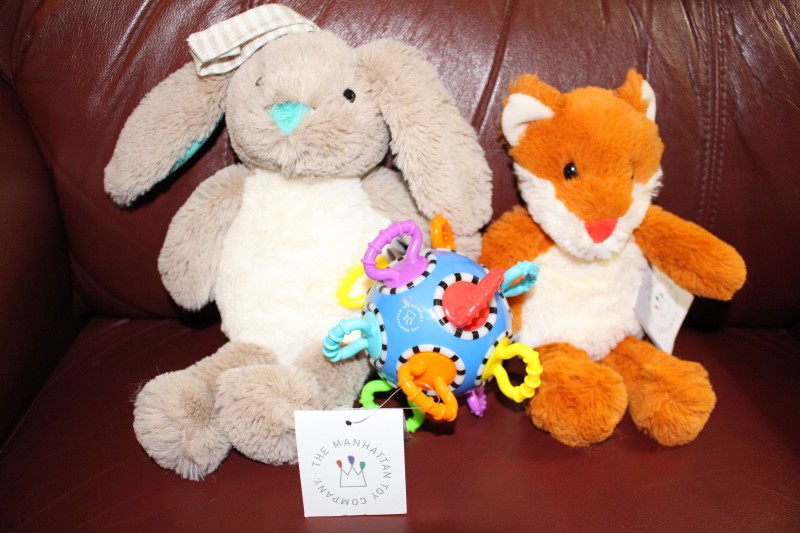 Thank you to The Manhattan Toy Company for sending us these fun toys to review!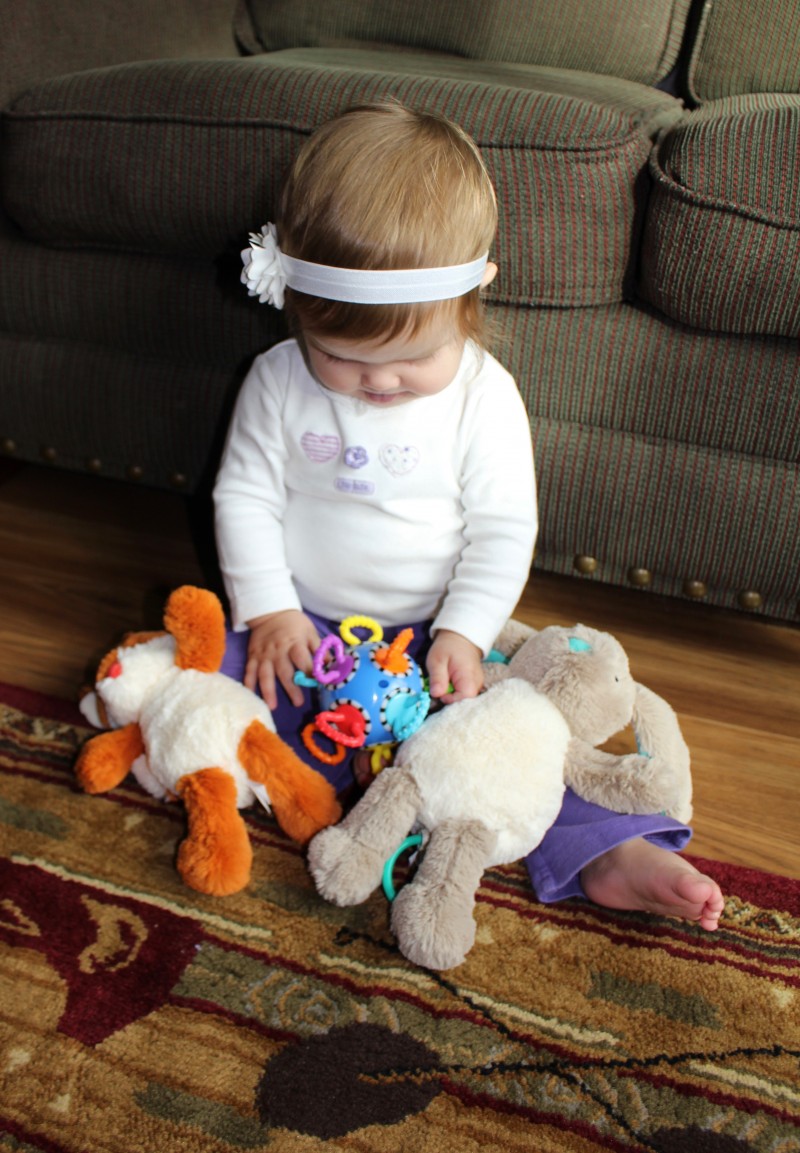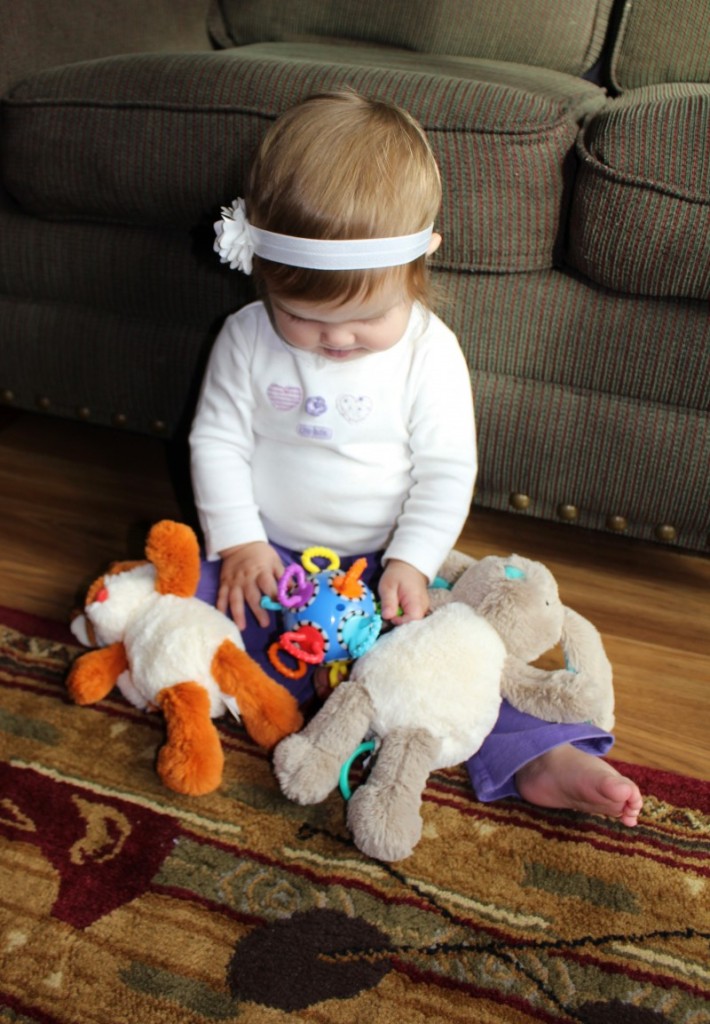 Our 10 month old daughter is becoming more active every day. It seems like she is getting a little bored with her baby toys that she has been playing with for the last few months. I was very excited to partner with The Manhattan Toy Company to review some of their new line of toys and bring some excitement and new 'friends' to my daughter's toy box!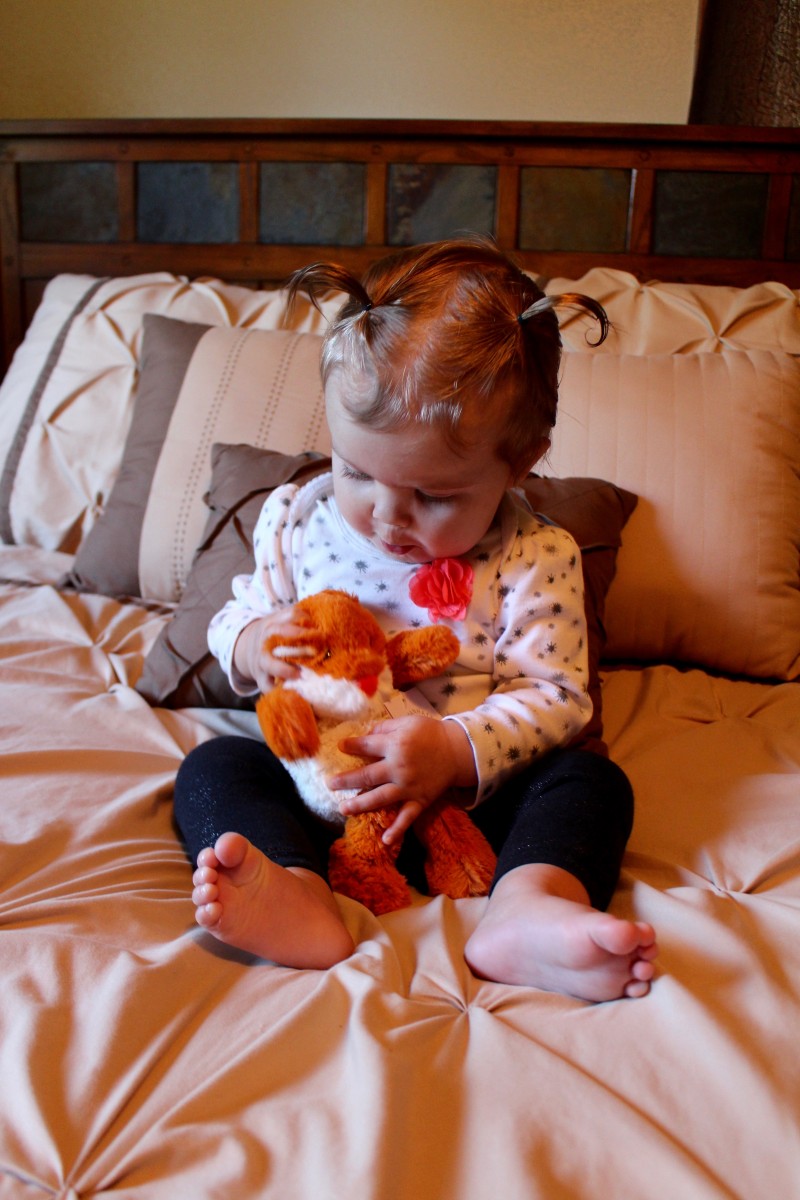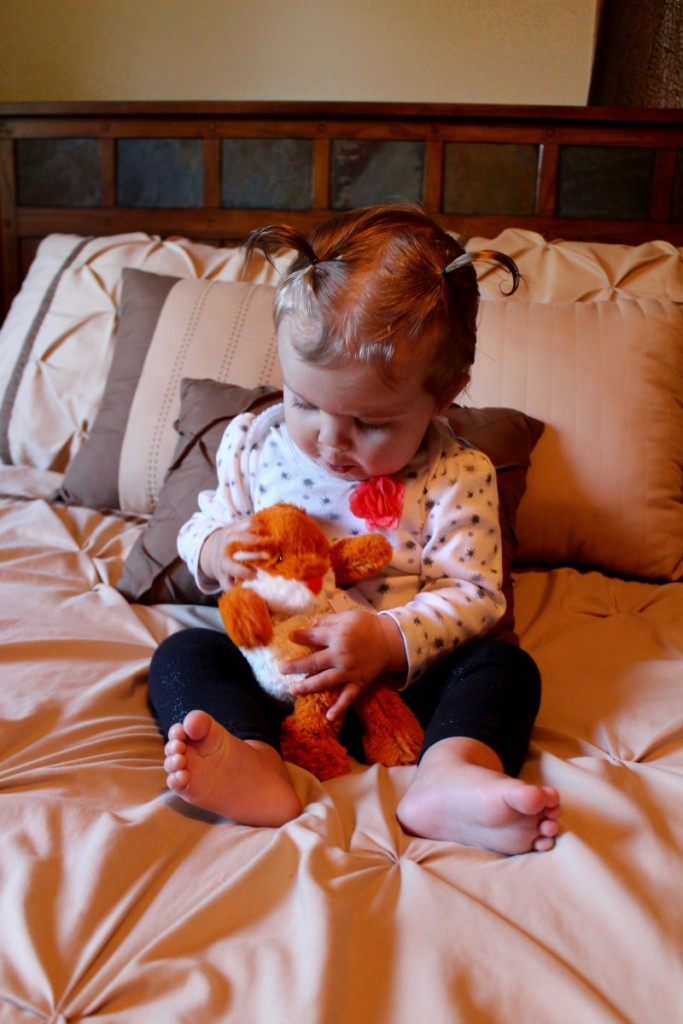 We were sent the Woodland Babies Bellamy Bunny Pull Musical Toy, the Woodland Babies Felix Fox (small) and the Click Clack Ball.  All of these toys are appropriate for age Newborn on. Our 10 month old was very excited about all three of her new toys!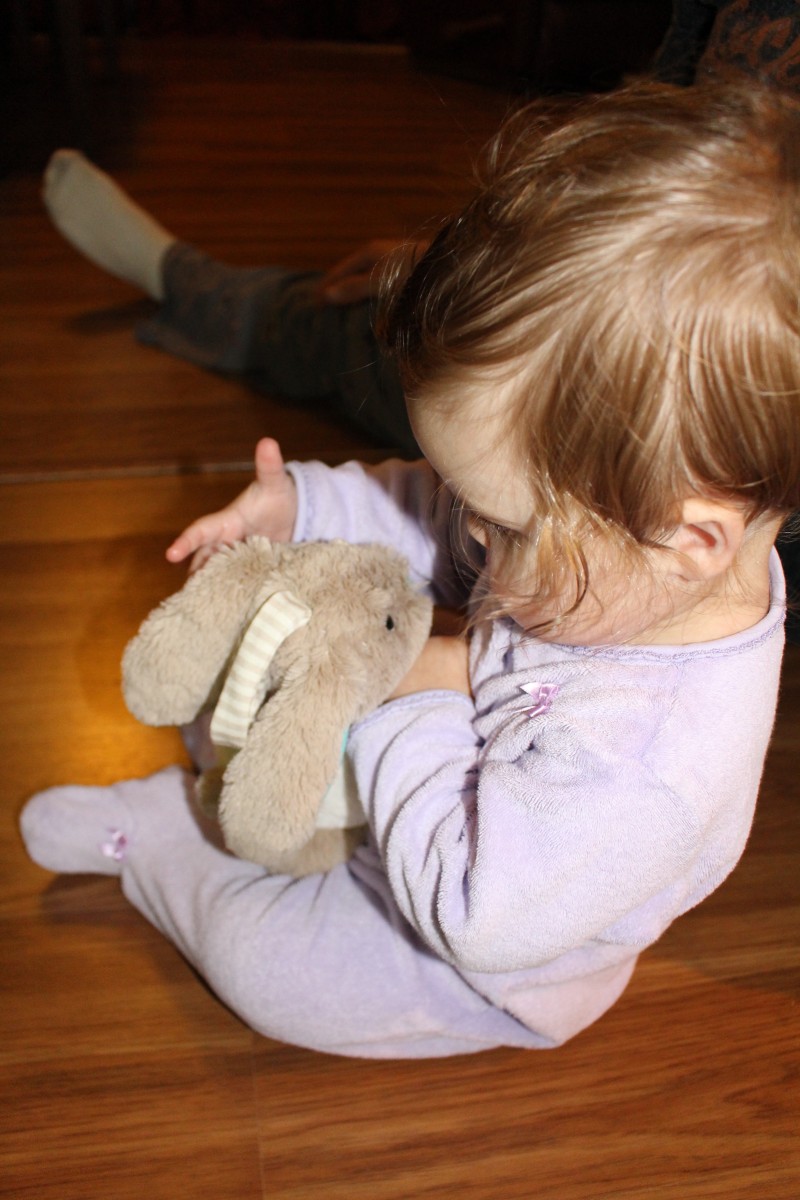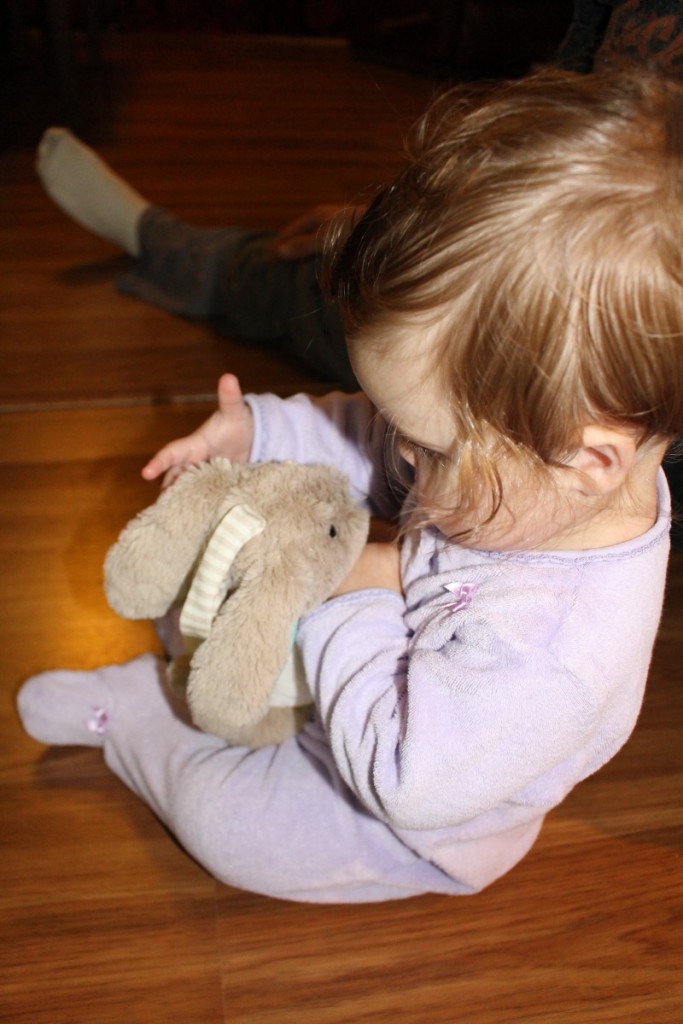 The Woodland Babies Bellamy Bunny Pull Musical Toy is a Gray and white bunny who sports teal blue inner floppy ears with a matching colored nose. When you pull its cord it plays a verse from Brahms Twinkle Twinkle Little Star. Bellamy Bunny is super soft! It also has a velcro loop on its head so that it can attach to the edge of the crib or the car seat.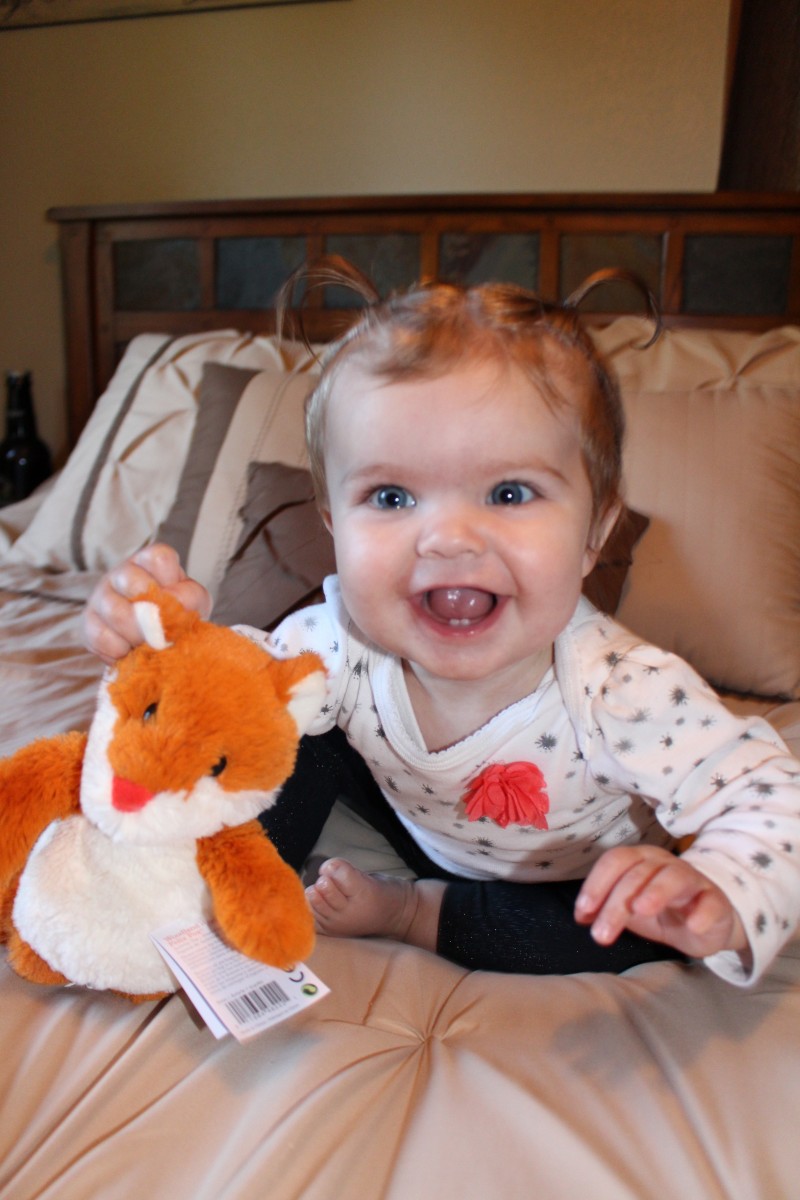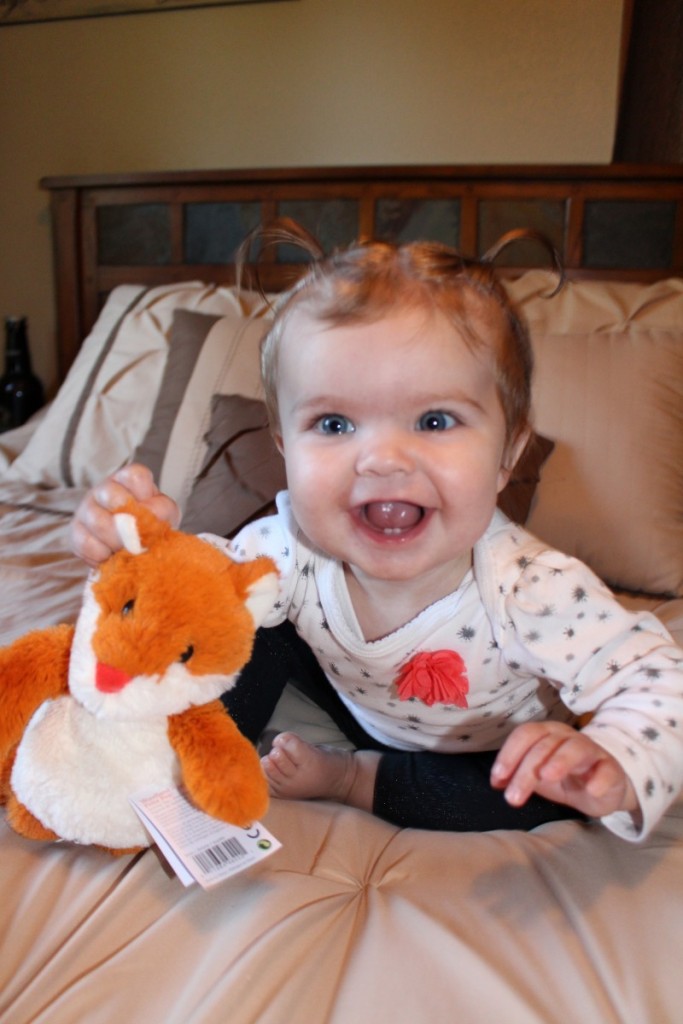 The Woodland Babies Felix Fox (small) is 9.5 inches long. It is also super soft and is the perfect size for snuggling. As you can see from the photo, Felix Fox is a favorite of our daughter's. She likes to have him tag along all over the house on her crawling adventures!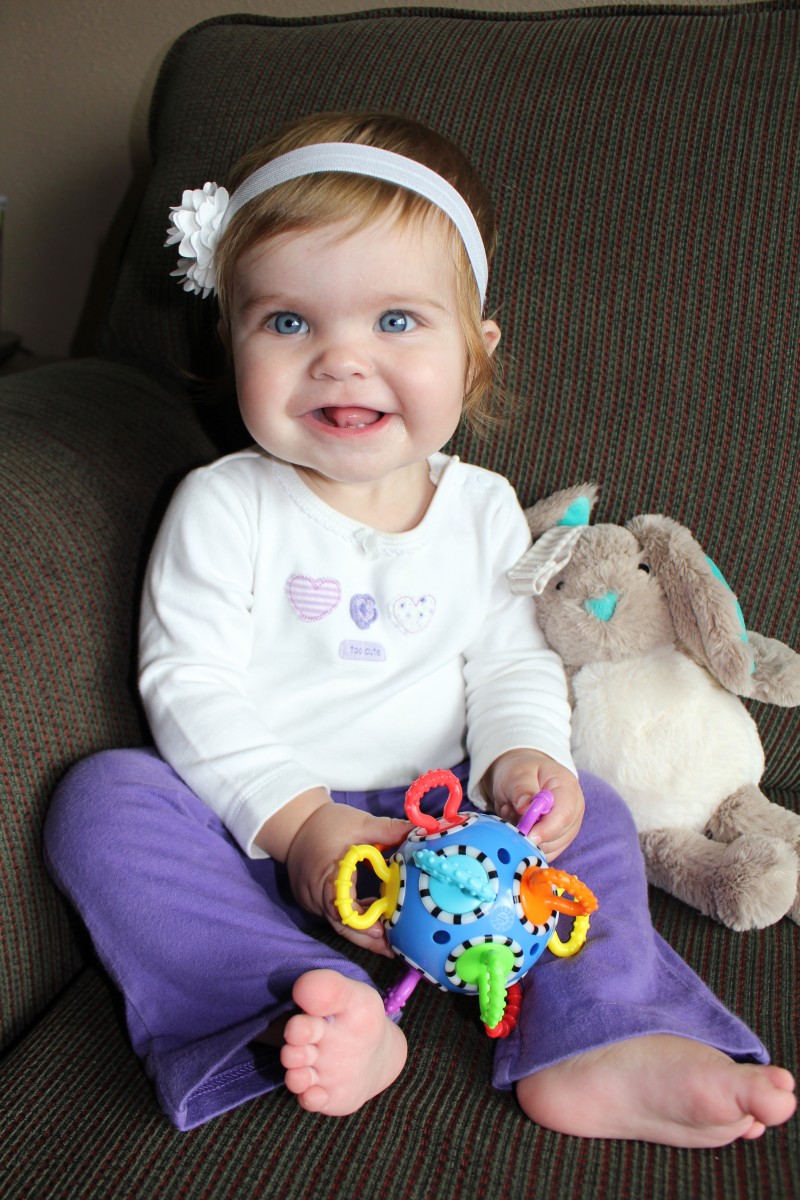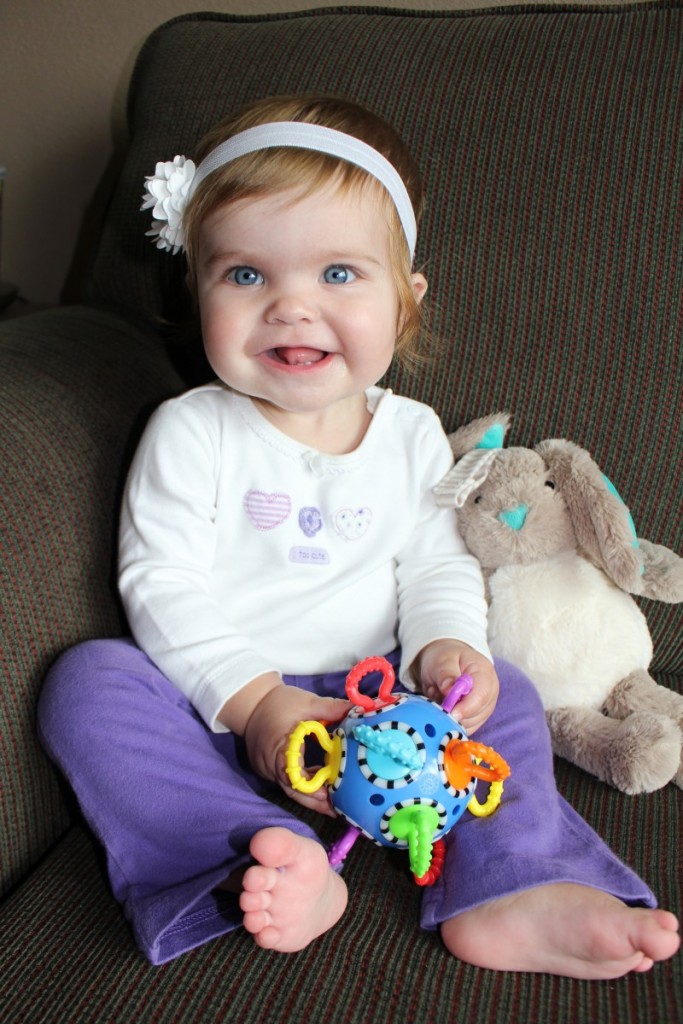 The Click Clack Ball is a toy like I have never seen before. It features handles that click with every twist. The Click Clack Ball also has beads that rattle when shaken. Our daughter is delighted by the sounds it makes.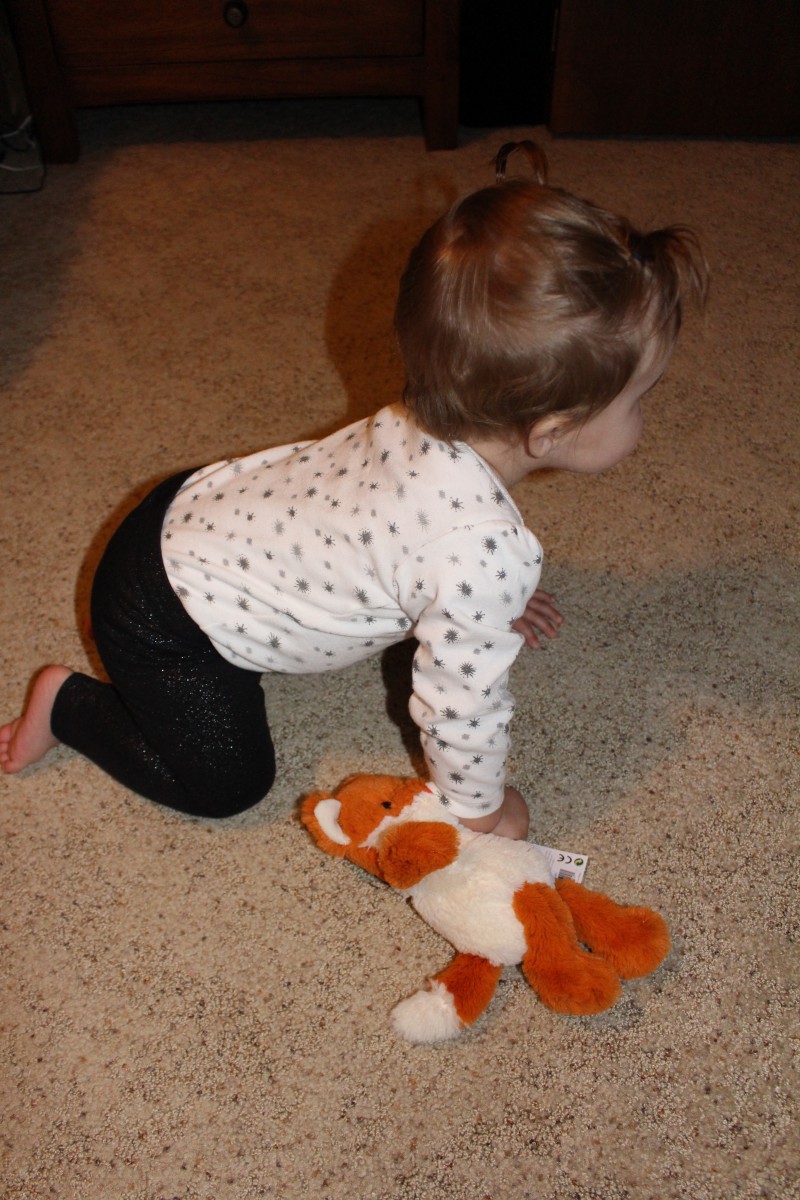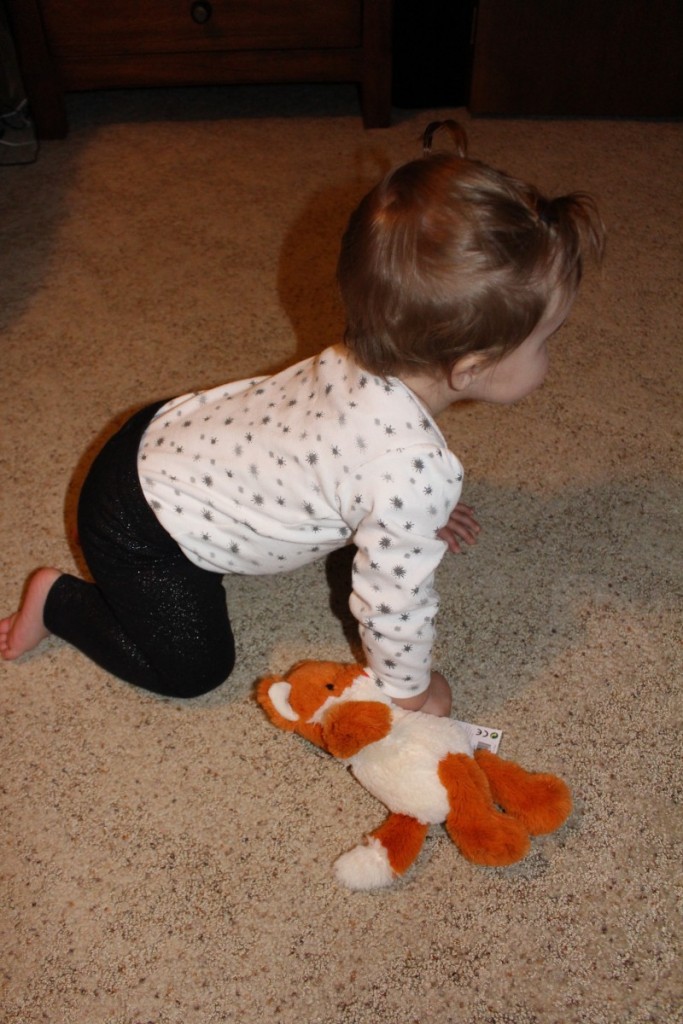 The Manhattan Toy Company has been making toys for over thirty years. They are "dedicated to the art of creative play. The innovative designs and research-proven developmental features of [their] toys will engage, stimulate and nurture your child's imagination and development."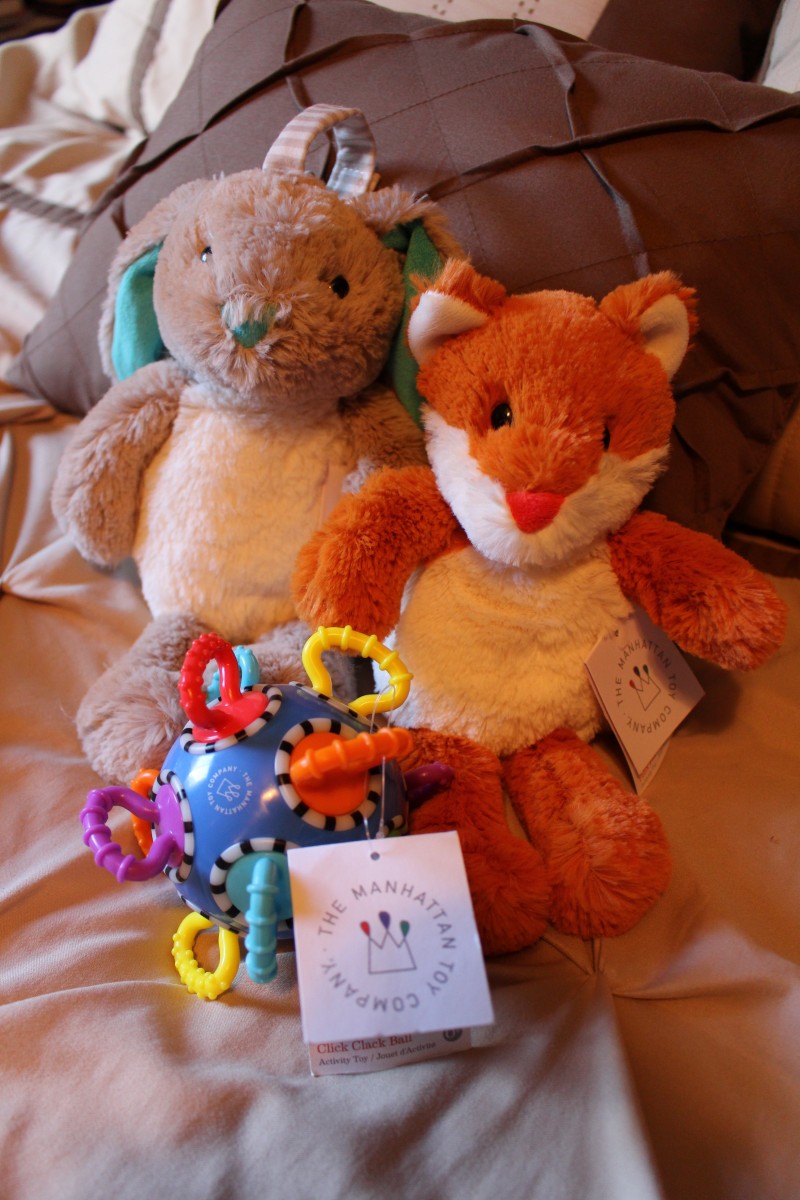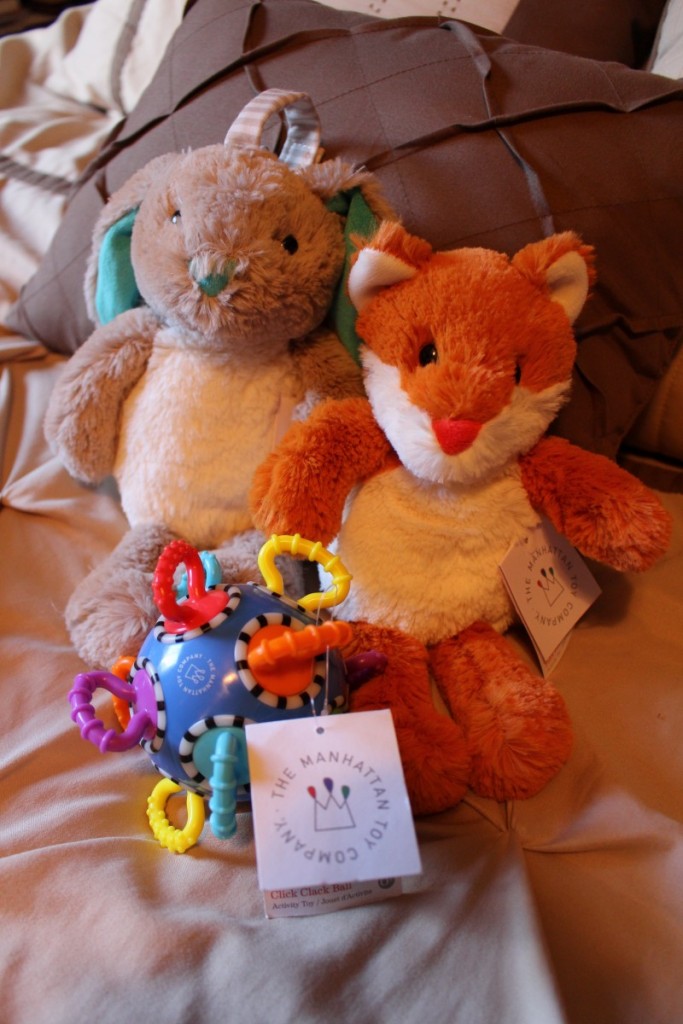 These toys have quickly become favorites in our home. They are well made, and are adorable! They would make great gifts for baby showers, birthdays or Christmas. All of the toys we reviewed would also be perfect sized stocking stuffers. The best part is that these toys won't break your bank either!
Buy It: Head over to Manhattan Toy Company to see for yourself the great selection of products they offer.
Connect: Don't forget to like them on Facebook, follow them on Twitter , Pinterest, Instagram and subscribe to their YouTube channel for all the latest news and promotions.
Win It: Manhattan Toy Company is generously offering one of our lucky readers their choice of baby toy from their fall release. The giveaway is open to US only. The giveaway will end October 31st, 2016. For your chance to win, enter the Giveaway Tools below. Good luck!



Hi, my name is Asha. I am 33-years-old and am a nurse by profession. Right now I am battling Breast Cancer. My husband and I have been married for 7.5 years and together we have a sweet six-year-old daughter, a fun three-year-old son, and a lovable bunny named Caramel. I enjoy spending time with family, taking photographs, scrapbooking, hunting, fishing, cooking and gardening.
This post currently has 4 responses.