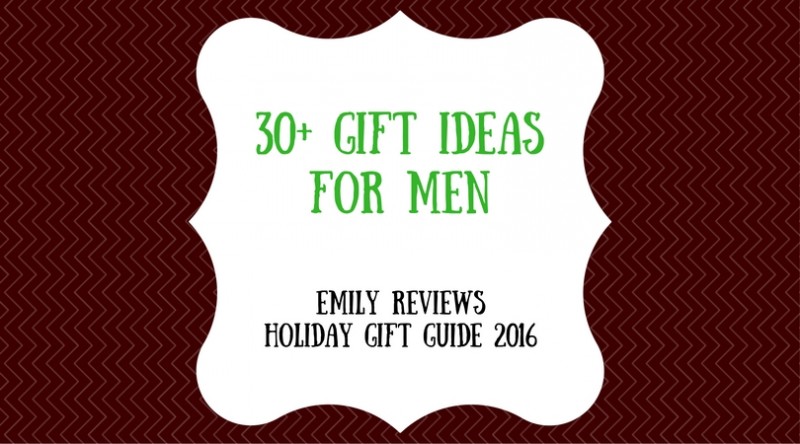 Emily Reviews writers were sent product for our holiday gift guide. All opinions are our own. There are affiliate link in this post.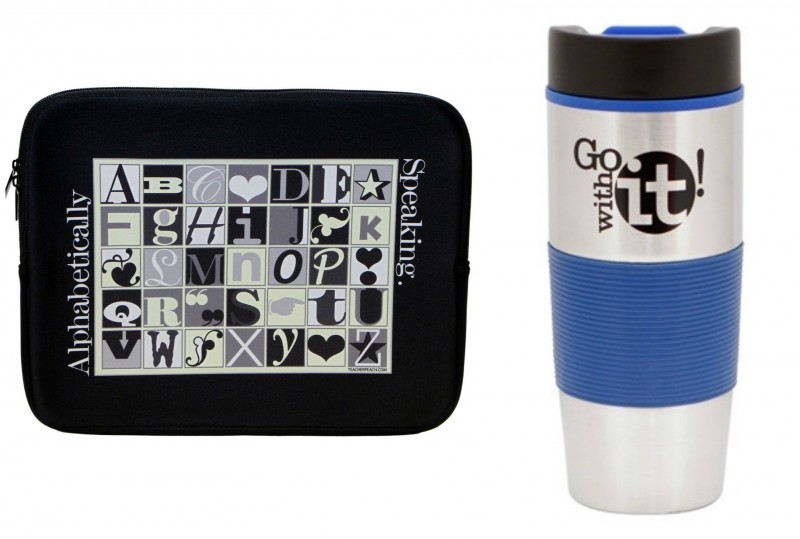 When it comes to the male teachers in your children's lives, it can be hard to think of a great, useful gift.  Now, look no further than Teacher Peach!  They offer an amazing assortment of useful and fun teacher gift ideas including this great Alphabetically Speaking Laptop Case and Go With It Insulated Travel Mug.  Now, your teacher will be ready to go each morning knowing that their computer is protected and sipping their favorite hot beverage as they head to school to spread the love of learning.  Be the hit of the teacher lounge this year with an awesome gift from Teacher Peach.  Also, 10% of all product profits from holiday will go into our new non-profit Teacher Peach Seeds!
Buy It: TeacherPeach.com (Mug) & TeacherPeach.com (Laptop Case)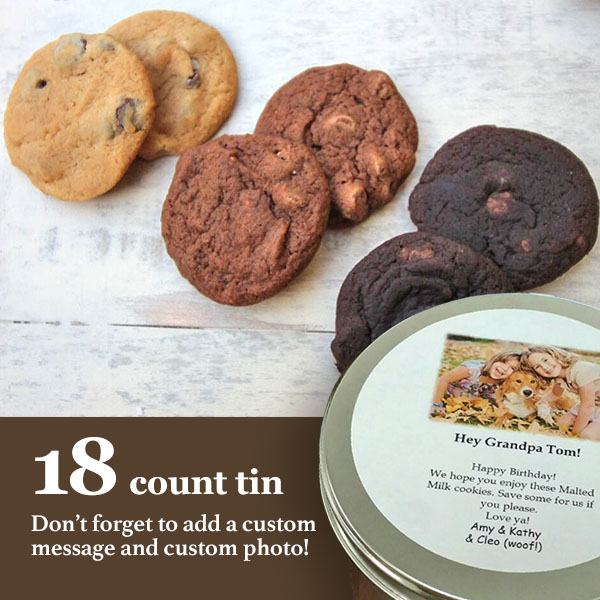 Malt Shop Cookie tins are a great gift for grandparents. Malt shop cookies use malted milk which alters the flavor of cookies. Many older people will have fond memories of going to malt shop and having cookies there that were unlike any cookies they have had since then. You can bring back those old memories by ordering from MaltShopCookies.com. Their tins can be customised with a message and photo to make them feel extra special.
Buy it: MaltShopCookies.com.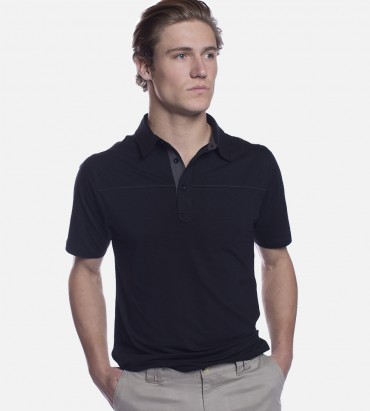 Cariloha's Bamboo Performance Jersey Polo is an incredibly soft shirt for men. It has a lot of stretch to it, making it a shirt that is ultra-comfortable. It lets you feel like you're relaxing at home while wearing a classy shirt. It has a single strip across the chest, and the placket (inside of the button area) is a slightly different shade providing just enough detail to catch the eye. The material is moisture-wicking and breathable making it a great choice for warm days.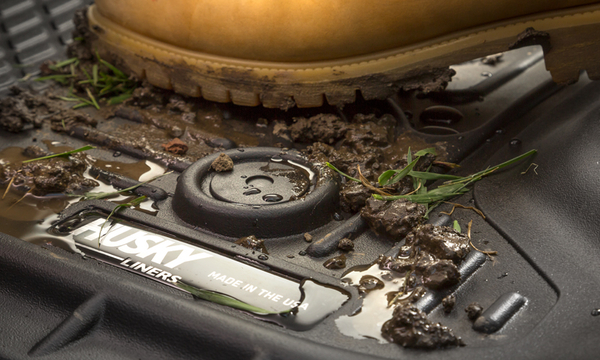 Keeping our vehicles clean, is important to my husband. Husky Liners floor mats protect the inside your vehicle. They are custom made to fit your vehicle's profile exactly. Husky Liners are easy to install, stay in place and can be hosed off when needed. Husky Liners give you piece of mind.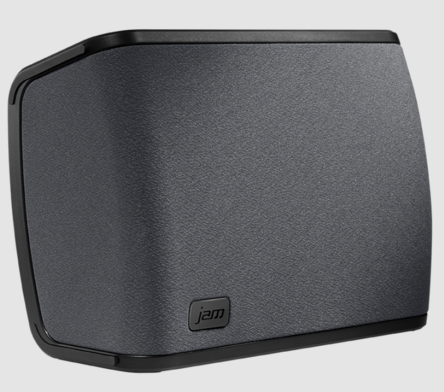 JAM Audio offers WiFi speakers for your home. The JAM Rhythm WiFi Speaker is great for small to medium sized rooms. This speaker is controlled directly by your phone, just download the free app. The Rhythm speaker produces outstanding sound quality. You can also sync the Rhythm with other JAM speakers for an even better music experience.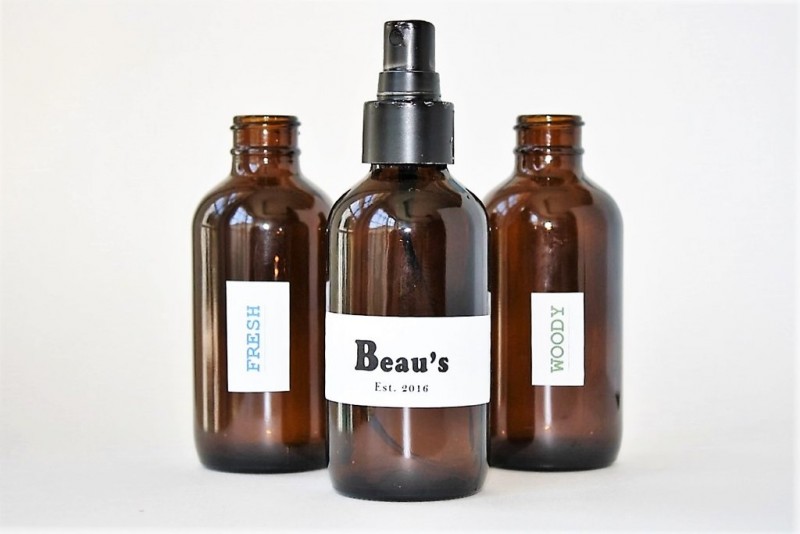 Men love to smell good – but sometimes it's hard to find a scent they like. Beau's Grooming tackles that challenge with their Spray Seis sample set. When you order this set, you get 3 woody AND 3 fresh fragrances in 3ml bottles – that's 6 scents! That's enough fragrance for your man to find out what he likes. After a few weeks of testing out the fragrances, you can get a quarterly subscription of your favorite scent. Beau's fragrances are all original and created in partnership with one of the leading niche perfume houses in the world.
Learn More: Read my Beau's Grooming Review (Coming Soon)
Buy It: Beausgrooming.com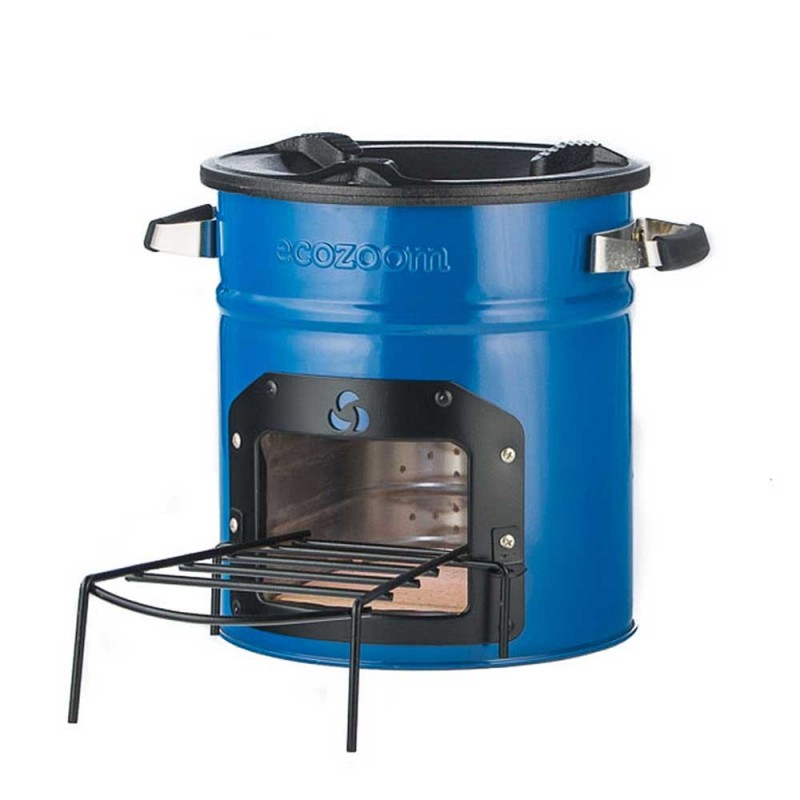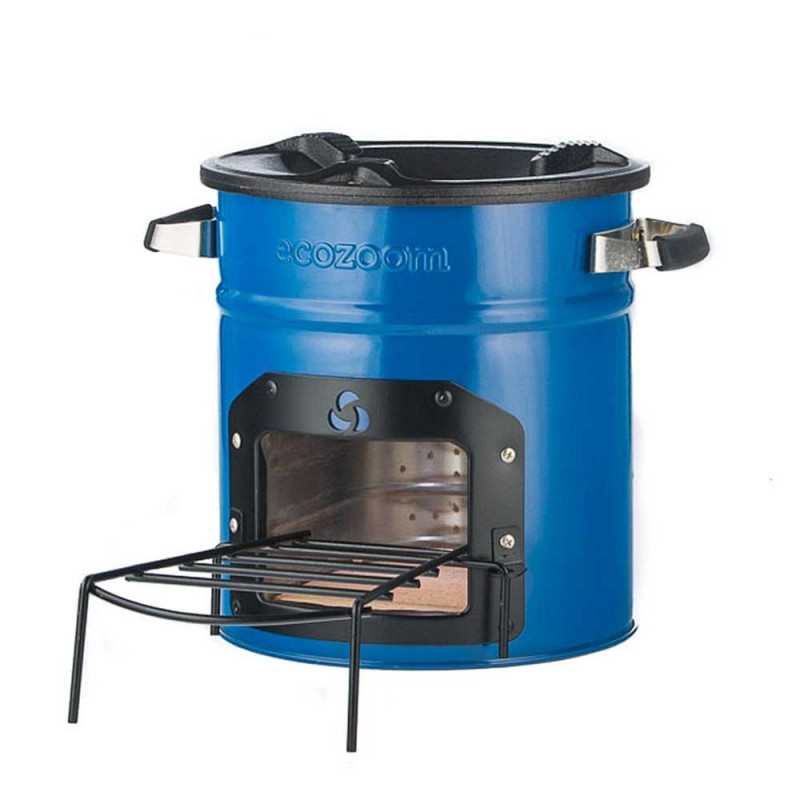 The EcoZoom Dura Rocket Stove from EarthEasy is perfect for men who enjoy camping, or who are survivalists or preppers. The Dura Stove burns wood or other dry organic matter. It has been tested in developing countries and has been shown to be durable for long term use. A pot or pan can be used on top for cooking. It offers eco-friendly and efficient cooking. It's also fairly small at less than a foot square making it easy to travel with.
Buy it: EarthEasy.com.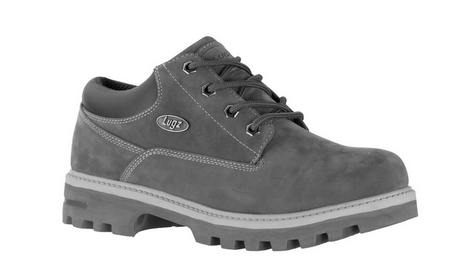 Many men could use a little extra pep in their step and the fashionable and functional Empire Lo Wr EEE from Lugz.  Featuring a water resistant upper, padded tongue, padded collar, memory foam insole, and a wider design, these ankle boots will quickly become a favorite.  Available in charcoal grey or golden wheat cream combos which are both neutral options to match everything.  This boot has the perfect blend for year round, every day wear and will quickly become a favorite!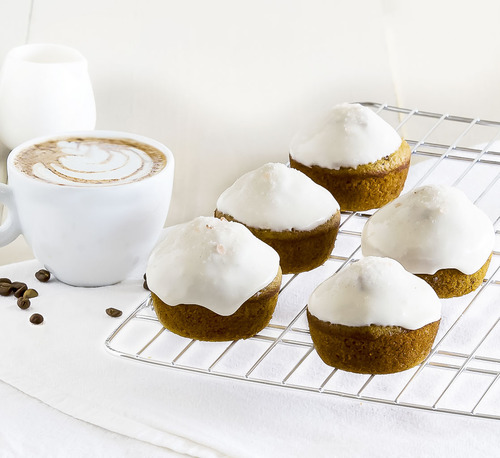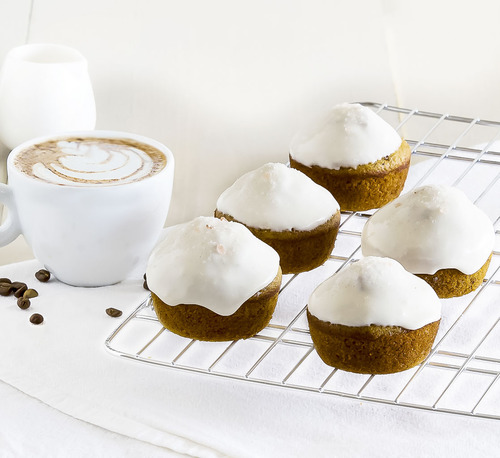 My husband loves Salted Caramel Macchiatos. The Invisible Chef offers Salted Caramel Macchiato Breakfast Puff. They are an espresso flavored donut/muffin topped with a salted caramel glaze. Oh my! Give him The Invisible Chef baking mix or better yet, buy it and make them for him. The Invisible Chef baking mixes are simple & delicious!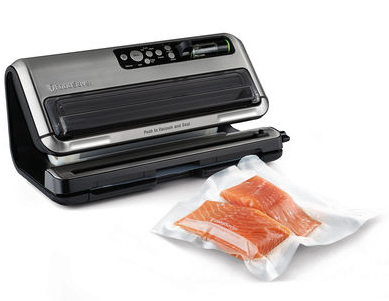 FoodSaver is the #1 Vacuum Sealing System. They bring us the new FoodSaver FM5000. Most food storage methods like containers, plastic wrap, foil and zipper bags trap air inside and cause the food to loose nutrition and flavor over time. The FoodSaver FM5000 locks out moisture and removes air to help prevent freezer burn and preserve the foods freshness using specialized bags, containers and accessories. FoodSaver is the only vacuum sealing system that is proven to keep your food fresh up to five times longer and help you save up to $2,700 per year.
Learn More: My full post on FoodSaver is coming soon!
Buy It: FoodSaver.com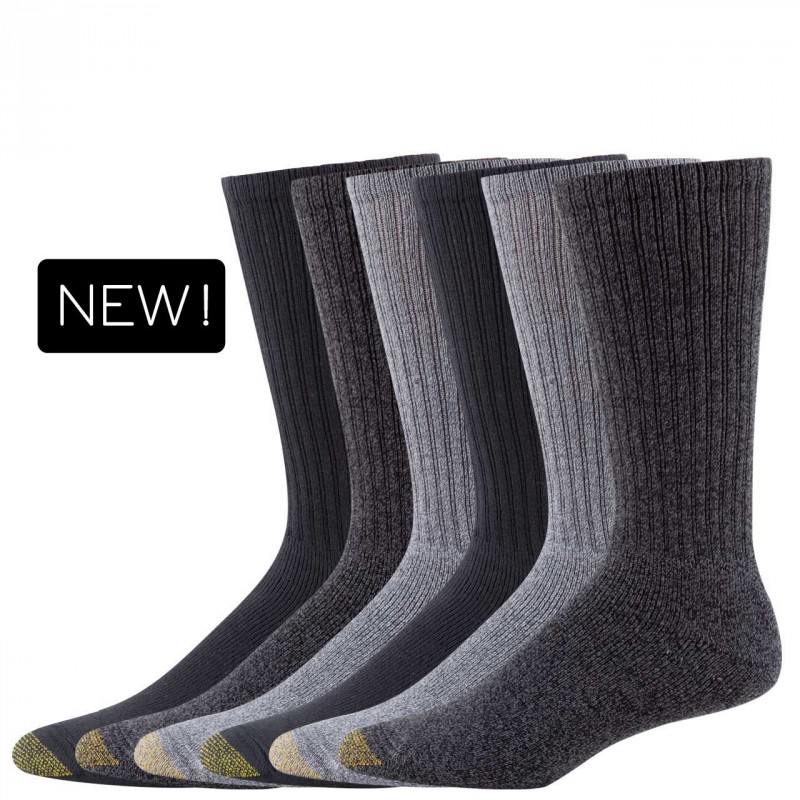 Men can be hard to shop for, so why not keep it simple? Gold Toe's Harrington Cotton Crew Socks are casual, comfortable, and perfect for any occasion. These socks include Aqua FX Responsive Cotton – a feature that absorbs sweat for dry, cool feet. They also come in 3 different color schemes so you can pick according to what you think the man in your life would like.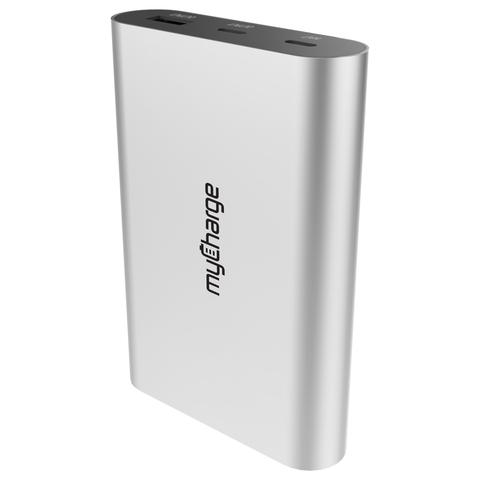 myCharge's RazorPlatinum portable charger is an ideal gift for gadget lovers. My brother-in-law is used to keeping a portable power bank on him to recharge his phone while at work. However, he also likes to take his laptop to work and that runs low too. The RazorPlatinum portable charger can recharge your phone and your laptop both, making it great for people like my brother-in-law who like having both of their 'toys' charged at work or while on the go. It would also be great for camping or other situations where you might need a significant amount of recharge power. It also works on tablets!
Buy it: myCharge.com, BestBuy or Amazon.com.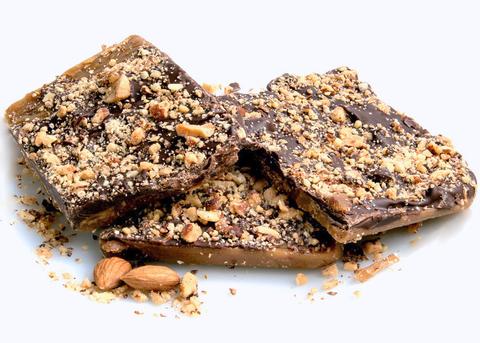 The saying goes "a way to a man's heart is through his stomach" and Hampshire Toffee's Almond Toffee is a great choice!  This signature gourmet toffee combines the smoothness of Ghirardelli chocolate and richness of their toffee to create an absolutely irresistible treat.  Hand crafted in small batches, Hampshire Toffee offers deliciousness everyone will be coming back for.  Created with sweet cream butter, Ghirardelli chocolate, toasted California almonds, and the perfect touch of sea salt for the best treat that is sure to be a favorite this Christmas.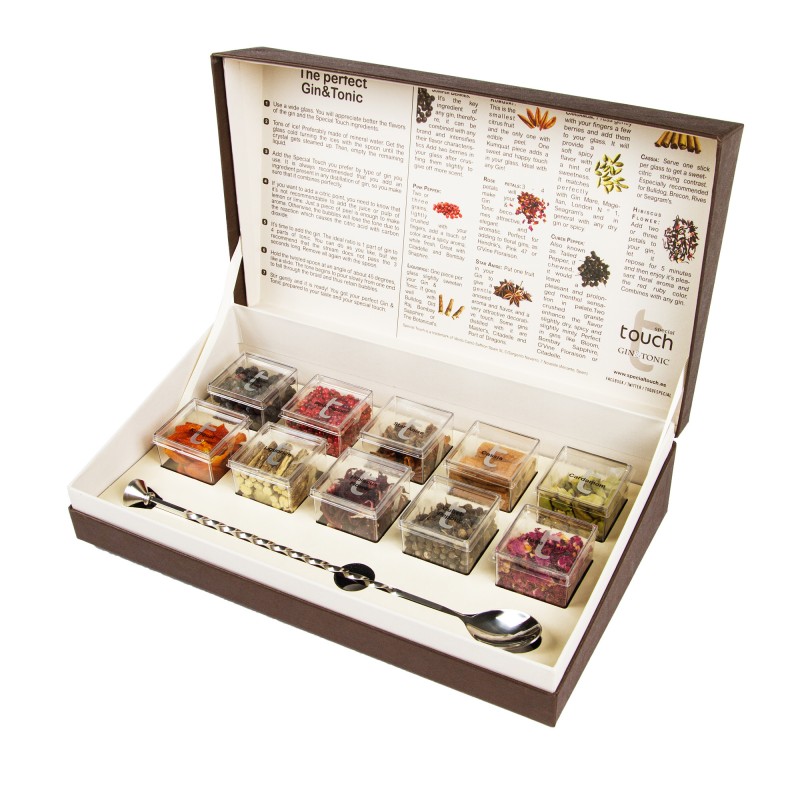 Gin and tonics are a pretty common drink. When you have the Special Touch Botanical Gin Cocktail Kit from The Spice Lab, your drinks become anything but common. The Special Touch Botanical Gin Cocktail Kit includes 10 botanicals to mix into your cocktail. Each time you make a gin and tonic, you can try a new botanical blend. The set also comes with a deck of recipe cards. The Spice Lab also offers Special Touch Botanical Cocktail Kits in vodka and rum.
Buy it: TheSpiceLab.com
Learn more: Read my The Spice Lab Review and enter to win the giveaway.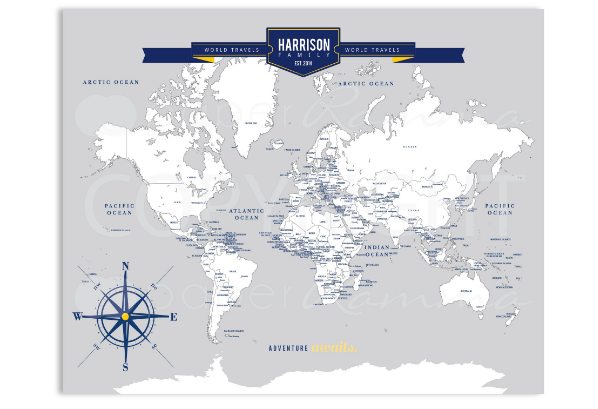 For the traveling man, this Push Pin Travel Map from 76th & Newbury is the perfect keepsake. The best part about this map is that it's customizable! You can customize the colors, name at the top, date, and quote. It comes in sizes ranging from 16×20 through 32×48. You can get it in an art print, which is special art paper that's matte, or as a canvas. If you order a canvas, you get a complimentary set of 6 pins so you can place them where you've traveled. This is a great gift for showing off everywhere you've been.
Learn More: Read my 76th & Newbury review (Coming Soon)
Buy It: 76thandnewbury.com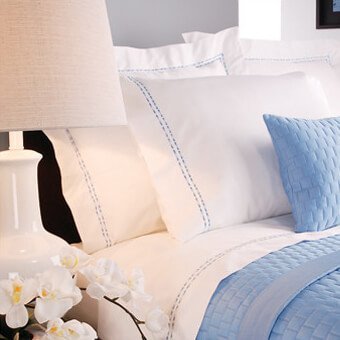 It's a common complaint to hear about husbands and wives sleeping at different temperatures. Having breathable bedding can help a lot. Perfect Linens' Second Skin sheets are all-cotton sheets that are as soft as microfiber but they don't cling. They are extremely soft and are an airy-midweight that will appeal to men who sleep warm and need breathable bedding. They are treated with a natural enzyme process which softens them and this effect cannot wash-out.
Buy it: PerfectLinens.com.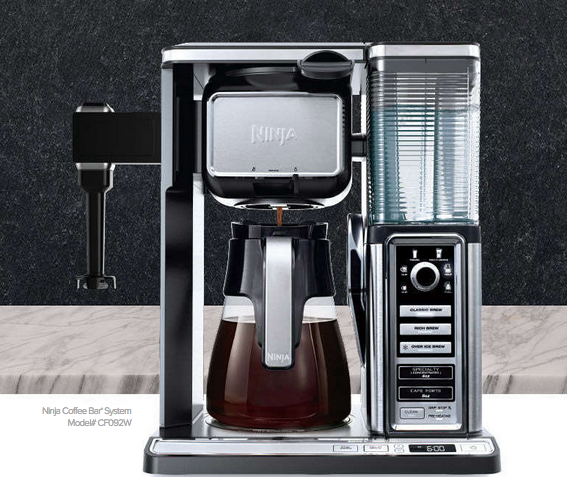 Make the morning bright with the help of Ninja Kitchen's Ninja Coffee Bar.  More than just your typical coffee pot, the Ninja Coffee Bar is an entire coffee system complete with a great variety of brew types and sizes.  Also featuring a built in frother, this great system allows you to create delicious and unique coffee recipes right from the comfort of your very own home!  Bold, rich flavors are easier than every before.
Give him the gift of time. The Briarwood Terrace watch from Timex has a classic look and feel. It has an adjustable stainless steel bracelet, oversized face, and is water resistant. Briarwood Terrace is perfect to take him from work to play time.
Buy it: Timex.com/
Learn more: Read my Timex review and enter to win the giveaway.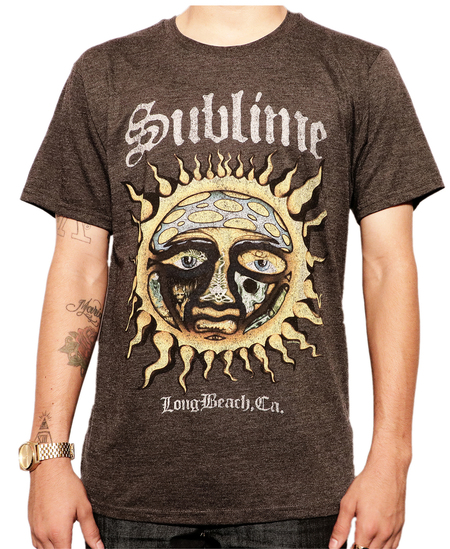 Calling all old school music lovers – this one is for you. Eye Candy LA isn't just about jewlery, they have clothing too. More specifically, they have great music t-shirts for men. This one in particular is a Sublime shirt printed on a faded black t-shirt. It's super soft, comfortable, and stylish. For men, clothing is always something easy to buy but Eye Candy LA provides modern and trendy items so your man can always look effortlessly great.
Learn More: Read my Eye Candy LA review (Coming Soon)
Buy It: Eyecandyla.com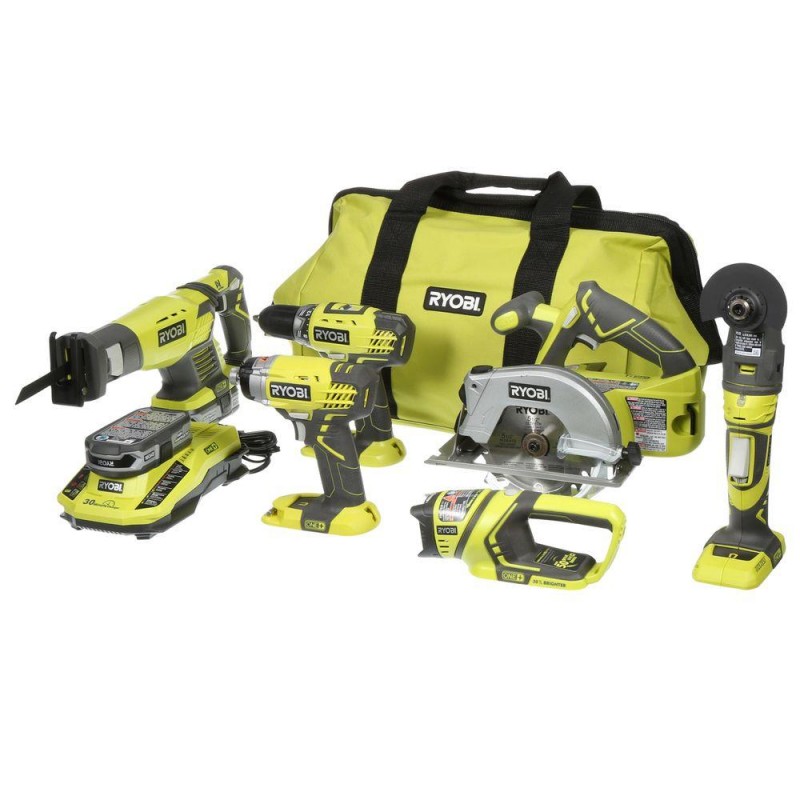 The RYOBI 6pc 18V lithium+ Ultimate Combo Kit is a great starter kit for young men looking to begin a tool collection. All pieces in the kit share the same 18-volt battery platform. The kit comes with two compact lithium-ion batteries. There is even a "check your charge" function that lets you see how full your battery is before you begin working. My boyfriend had a few items in this set such as a drill and a saw, but I know he will appreciate the convenience of this kit anyway. He will no longer have to keep track of several batteries and several chargers for his tools. Now through December this kit is on sale for $249 at Home Depot (normally $299). When the tools in this combo kit are sold seperately they have ac ombined value of $459 so this is a significant savings.
Buy it: HomeDepot.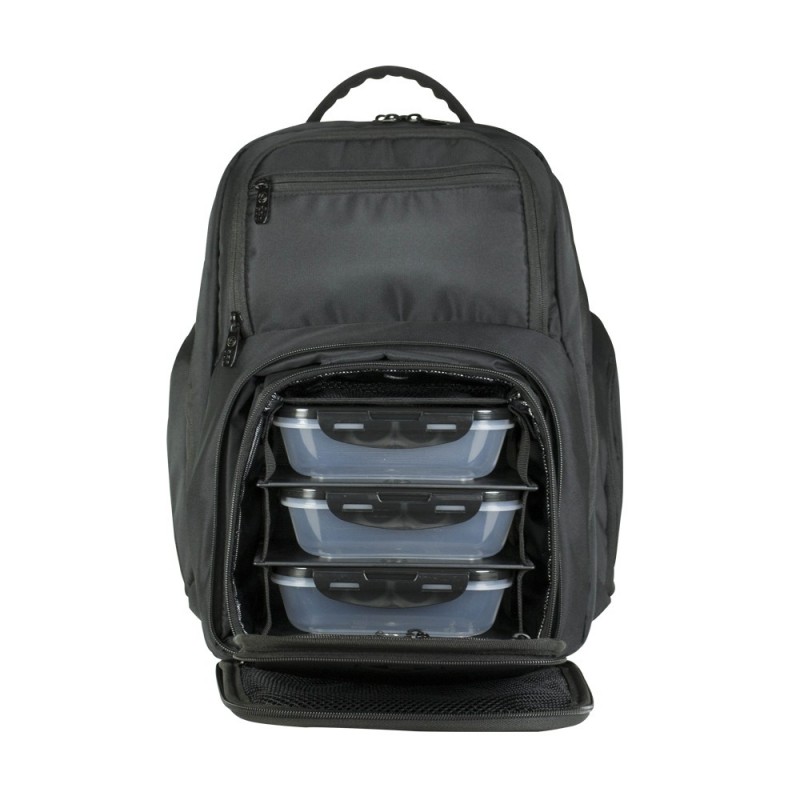 Perfect for the men who strive for health, the Six Pack Fitness Expedition 300 Stealth Backpack is designed for use in the gym and out.  Offering total meal management capabilities with the front insulated meal compartment holding up to three complete meals!  The mesh side pockets easily hold a water bottle while this great bag also features a cell phone pocket and even a lined laptop sleeve and interior pocket!   Head to the office, the gym, or anywhere on the go and the Expedition 300 Stealth is going to be the perfect companion!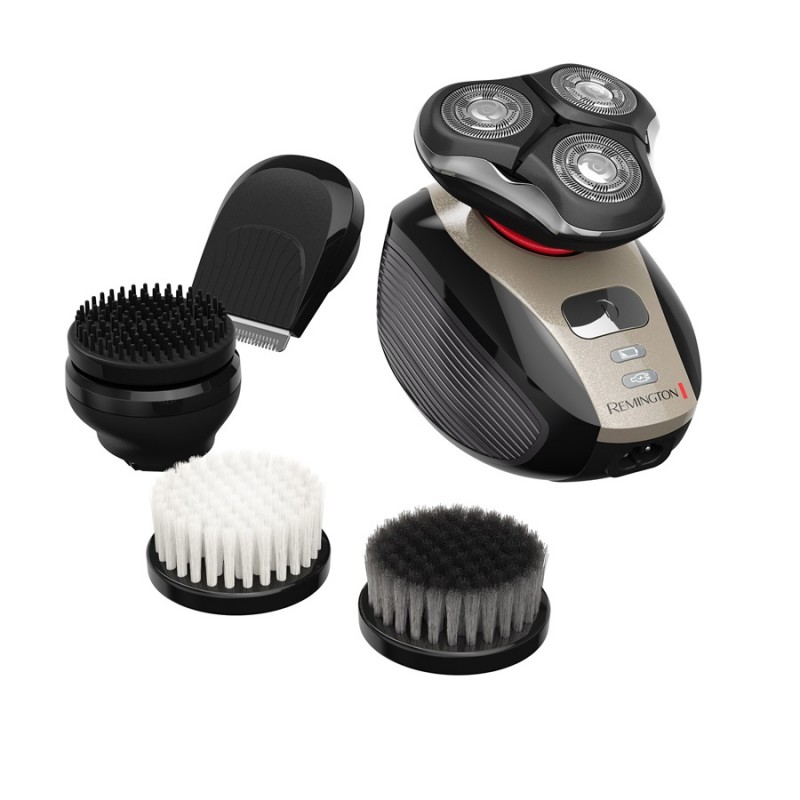 The Remington Verso Shaver is everything he will need to get ready in the morning. The Verso Shaver comes with a rotary shaver, beard and mustache trimmer, deep cleaning brush, pre-shave brush, and daily cleaning brush. A HyperFlex neck adjusts to your unique profile and the PrecisionPlus rotary heads will trim short and long hairs with every pass.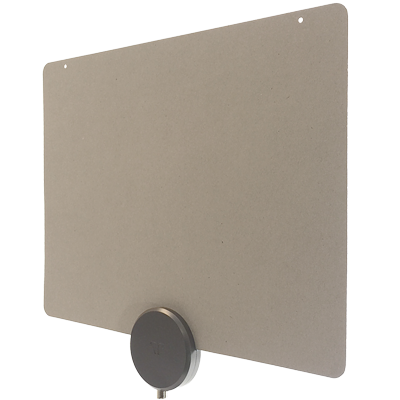 The ReLeaf Indoor HDTV Antenna from Mohu is a dream for non-cable users and energy savers. Not only do you get free cable TV channels, but you have lower energy bills and reduced waste. ReLeaf is made from 30% post-consumer recycled cardboard. It's also made with 100% renewable electricity and is 100% chlorine free. The features of this antenna are amazing. It has a detachable cable , is ready for 4K ultra HD and 1080 HD broadcasts, storm ready, and has a 30 mile range. If you know a man who lives the simple life, this would be a great gift for them and for the environment!
Buy It: Gomohu.com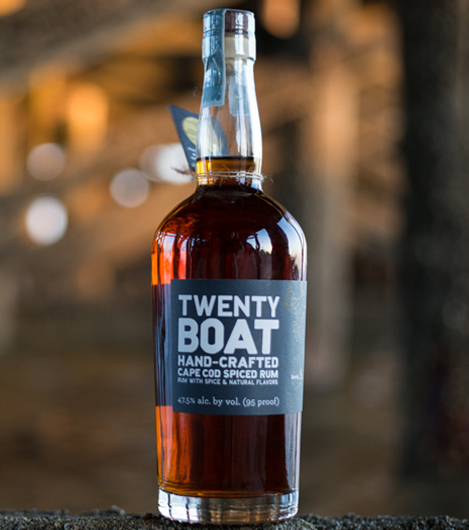 South Hollow Spirits creates hand-crafted rums and gin in a small 2,000 foot distillery located in Massachusetts. They create their products using locally sourced ingredients and without using any artificial colors, sweetener or flavorings. Their spiced rum has vanilla bean and cinnamon that feels perfect for using to indulge during the Christmas season. Perfect as a gift for a man who is hard to shop for, or to have on hand for adult holiday gatherings.
Buy it: SouthHollowSpirits.com.

Offer the combination of style and comfort when giving a classic gift of undergarments but with a twist from Related Garments.  Not your typical unmentionables, the Weekday Package includes 7 sets (tall and no-show) of matching socks as well as matching boxer briefs!  As a bonus, they'll also send you one of their new garment washable travel bags!  Now men can wear together, wash together, and no longer have to worry about missing a random sock!  Plus, they will look fantastic in their awesome RLTD wear!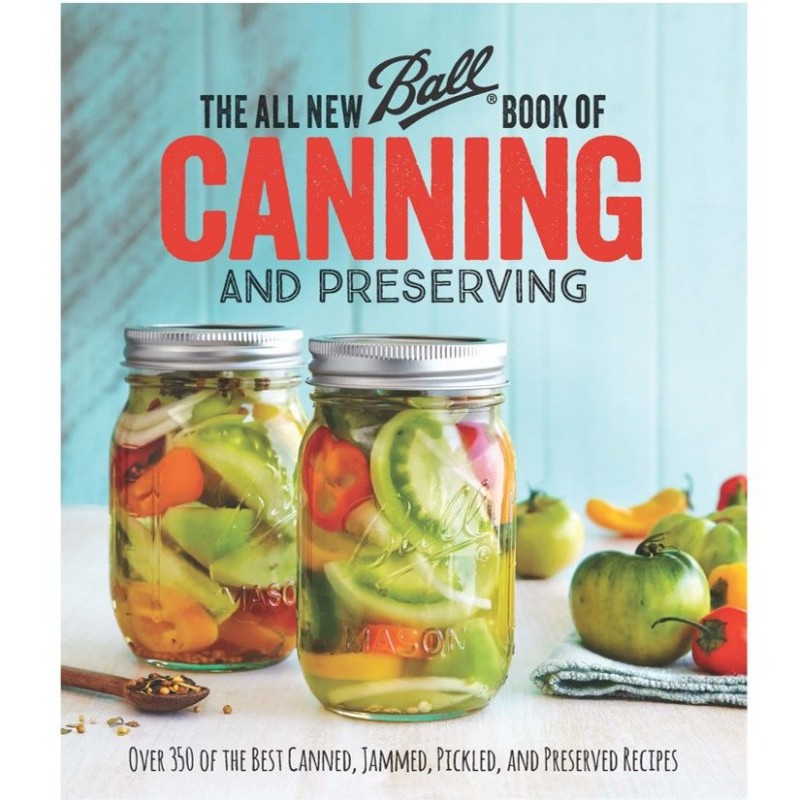 Ball Canning has mastered the art of preserving food. The All New Ball Book of Canning and Preserving is a complete canning guide for today's home cooks. It has over 200 new recipes for jams, jellies, jerkies, pickles, salsas, and more. The All New Ball Book of Canning and Preserving has step-by-step instructions for beginners. It also contains advanced methods and a few twists for experienced canners.
Buy it: FreshPreserving.com or Amazon.com.
Win it: Visit the Ball Canning giveaway for a chance to win.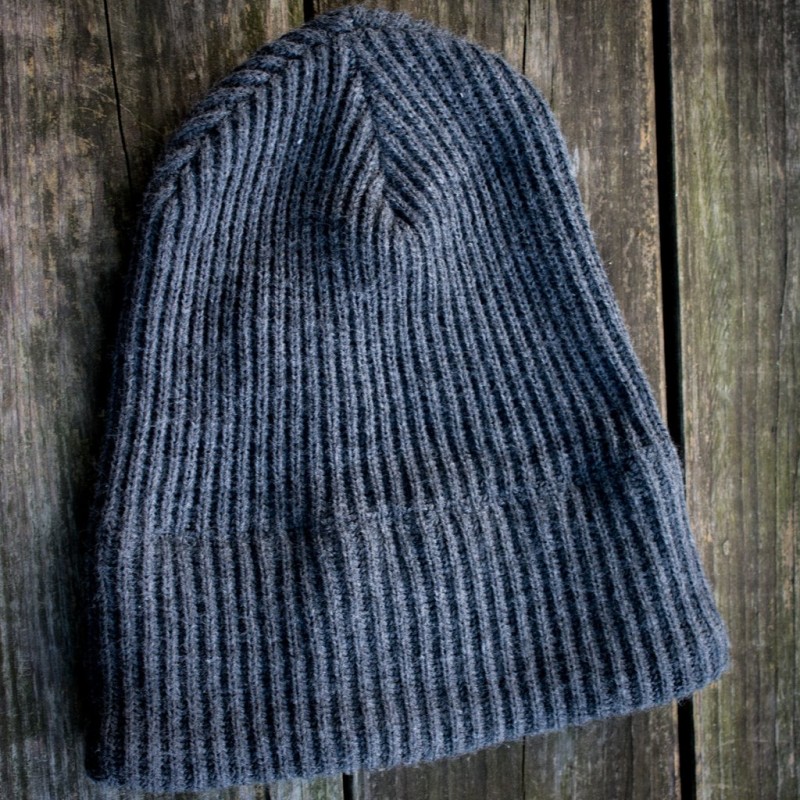 The Charcoal Beanie from Twill is perfect for the winter months. Men will love this easy to wear hat that is made of 100% recycled acrylic and is made 100% in the USA. This beanie is slouch style so it's perfect for any occasion – you can dress it up, or wear it casually. It comes with a fleece inline to warm up your forehead so you'll never be cold. It's also super soft and comfortable. The best part is that when you purchase one of these beanies, another is given to a friend in need. You can even choose the charity you wish to give one too. Talk about the season of giving!
Learn More: Read My Twill Review (Coming Soon)
Buy It: Mytwill.com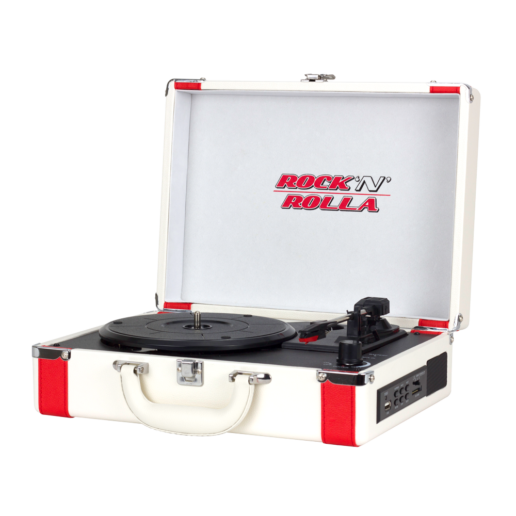 The sale of vinyl records is at a 28-year high. This holiday season, turntables are going to be on wish lists for everyone from baby boomers to millennials. Rock 'N' Rolla offers a line of portable briefcase turntables in three styles. The Rock 'N' Rolla Premium has a long lasting rechargeable battery. If features classic looks with modern sounds and features. It has Bluetooth connectivity for all of your devices. Rock 'N' Rolla is perfect for vinyl music lovers.
Buy it: MyRockNRolla
Learn more: Read my Rock 'N' Rolla review.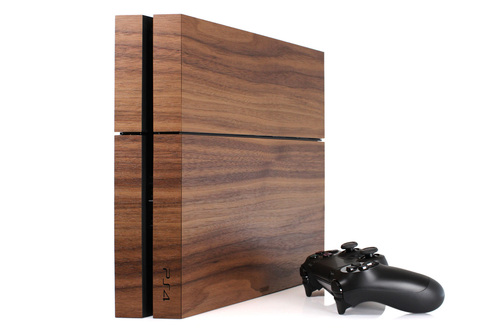 Gamer men will love to play in style this holiday season with the wooden cover for the Playstation 4. It's sleek, modern, and looks good with the rest of your house. Toast is a company that designs and handcrafts leather and wooden cases/covers for all devices. This Playstation cover is made out of real wood! The wood is actually made into panels that you peel, line up, and stick on effortlessly. It covers the top, front, and sides so whether you have your PS4 vertical or horizontal – it will still look great. All vents are fully exposed so your cover will allow your PS4 to cool as normal. Wooden covers come in 4 different selections of wood to choose from: walnut, bamboo, ebony, and ash.
Learn More: Read my Toast Review (Coming Soon)
Buy It: Toastmade.com or Amazon.com.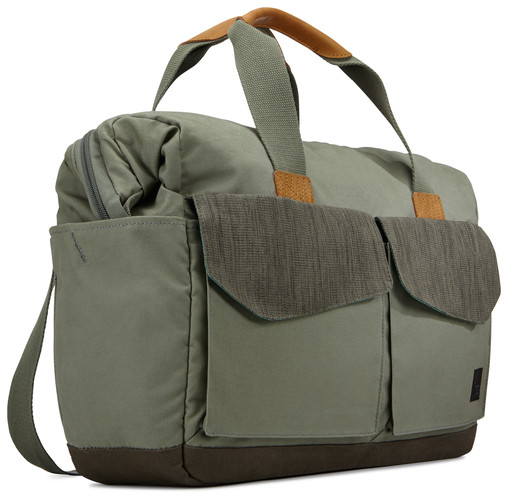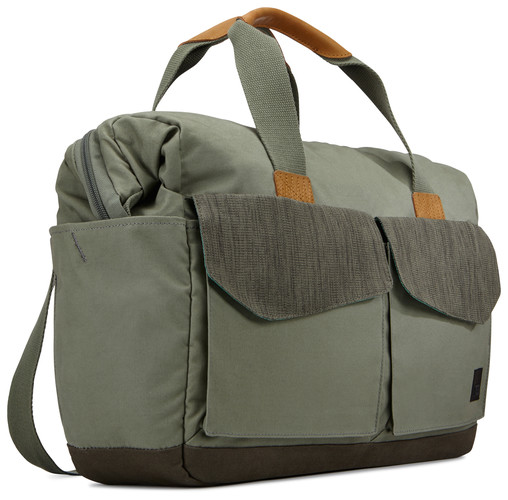 The Case Logic LoDo Satchel is just what he needs for traveling with his laptop. The LoDo Satchel has a padded compartment that fits laptops with displays up to 14″. Two interior pockets provide organization and storage. The cotton canvas exterior has two pockets with magnetic snap closures and two pocket sleeves. Leather wrapped handles and zipper pulls give it extra durability and style. Whether he is off to the office, school or traveling, the LoDo Satchel will securely hold his supplies.
Buy it: CaseLogic.com or Amazon.com.
Learn more: Read my review for Case Logic.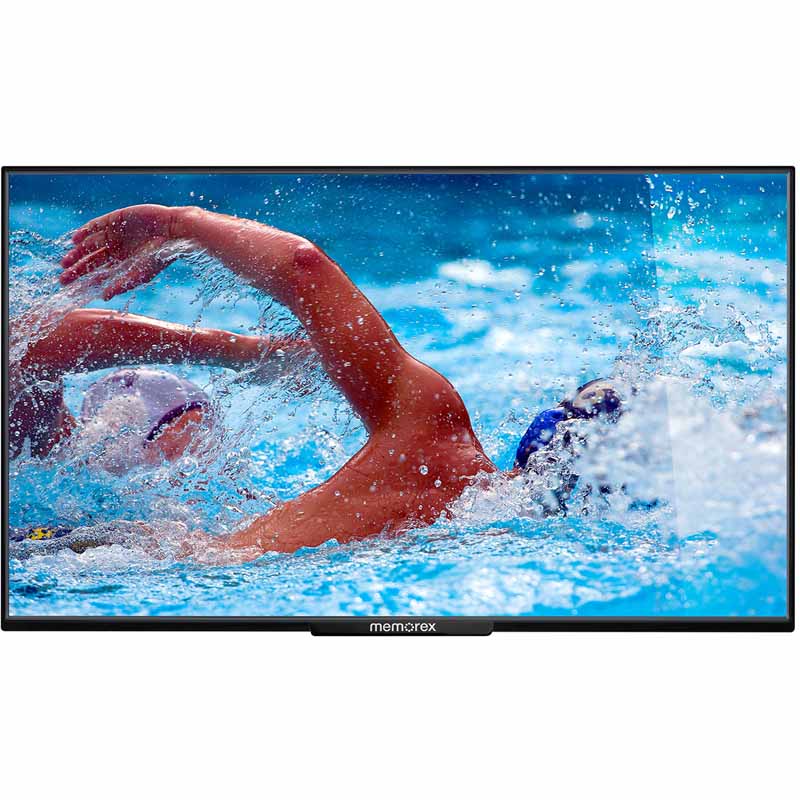 The Memorex 43" class widescreen LED HDTV is sure to please everyone in your home theater. An LED Backlight and 1920×1080 pixel resolution provide dramatic lifelike images. The Memorex 43″ TV comes with a detachable stand. It is also wall mount ready; however, the wall mount is not included.
Buy it: Memorex-ce.com/ or Amazon.com.
Learn more: Read my Memorex review and enter to win the giveaway.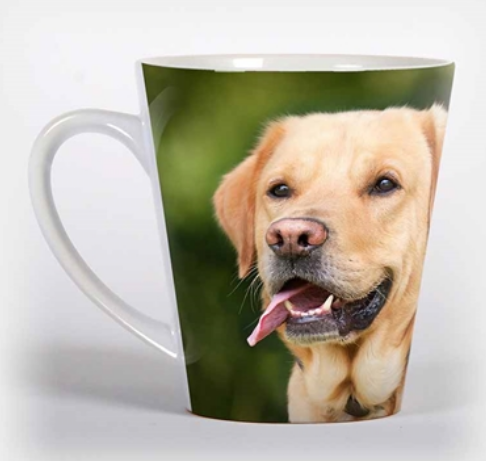 Head over to Mr. Nutcase to see the fun selection of custom gifts they have available including this great Personalized 12oz Ceramic Latte Mug.  Lightweight and dishwasher safe, simply choose a layout of one, two, or six photos and then upload the special photos and pictures you want to feature!  There is also the option to add clip art, writing, and color for the best results ever imagined.  It's truly a mug that will be cherished and used proudly as it's a gift that comes from the heart!
Learn More: Head over to my Mr. Nutcase Review to learn more. — Coming Soon
Buy It: MrNutcase.com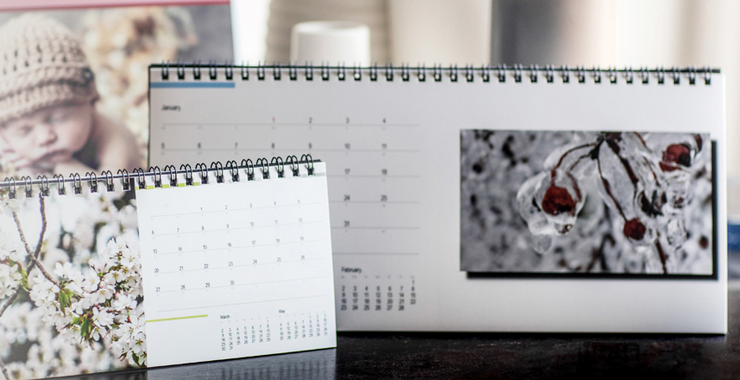 Create a custom calendar for the men in your life by heading over to AdoramaPix.  Include fun photos of family and pets and maybe even a fun toy, car, or even pictures of his favorite food!  Choose from desktop, centerfold, or even top hanging calendars for the perfect fit for each individual on your gift list.  The quality and options offered by AdoramaPix is absolutely amazing and will definitely be loved and cherished and customized products are always a great choice.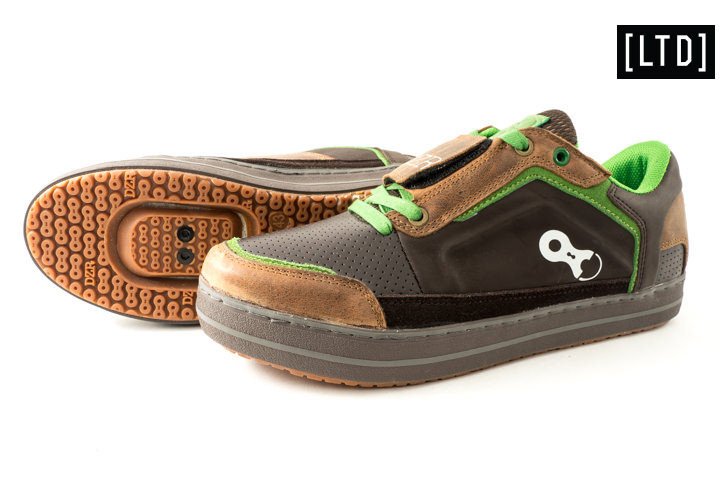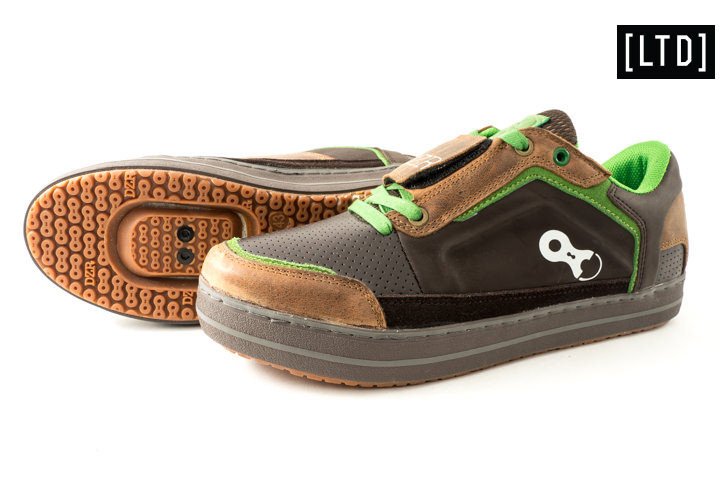 Dzr Shoes are the perfect gift for the bicycling man in your life. These shoes have a fiberglass reinforced power plate to ensure maximum power transfer from your body to the pedal. With natural gum rubber soles you can be sure that you wont be loosing your grip in any terrain. These shoes are not only efficient but stylish as well so no need to change out of your casual shoes to get into your bicycling shoes as they double as both.
Buy it: www.DZRshoes.com
Learn More: Check out my review coming soon!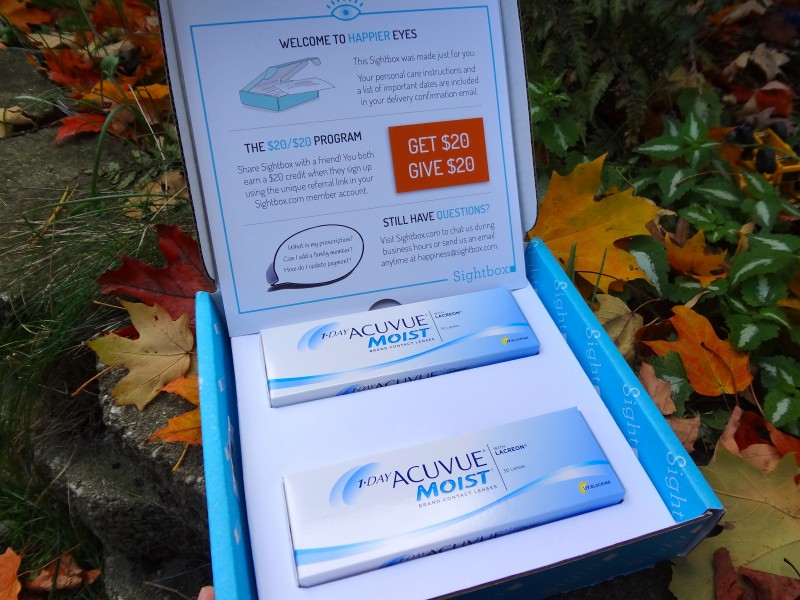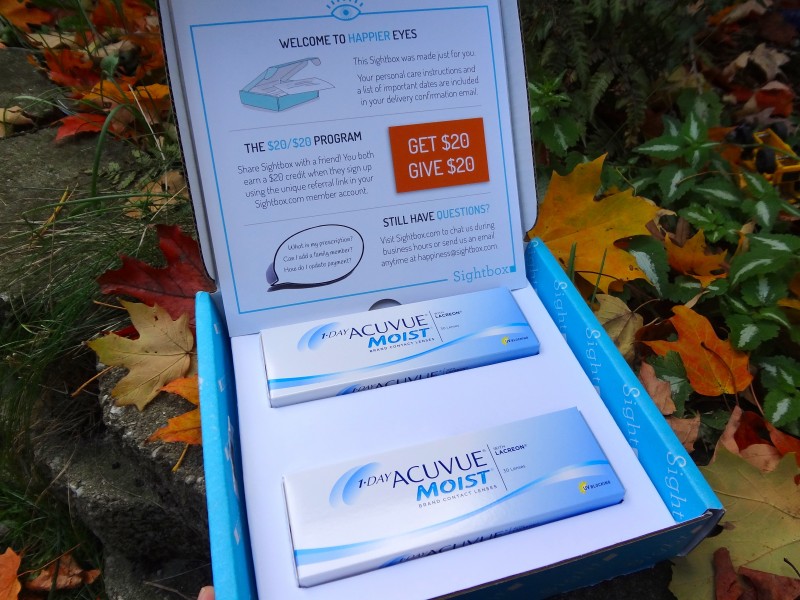 Help the men in your life see clearly with Sightbox. Sightbox is an annual vision care service for people who wear contact lenses. All Sightbox memberships include the cost of an eye exam, refraction, contact lens fitting and a 1-year supply of contact lenses delivered. If you wear contact lenses and do not have vision insurance, Sightbox is a great alternative to help manage the cost of your vision care over the course of the year rather than paying upfront.
Buy It: www.sightbox.com
Learn More: Check out my review Coming Soon!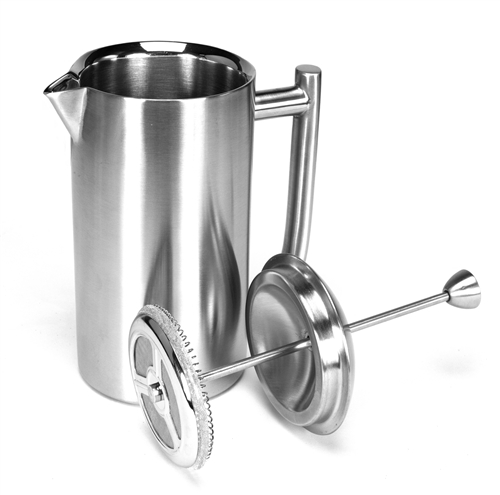 Frieling specializes in kitchen tools. Their French Press coffee maker is something every home barista would desire. The French Press is crafted with 18/10 stainless steel and has a classic brushed finish. It is an 8 fl. oz. pot. The French Press pot has double walls to better insulate your beverage. It will retain the heat 4 times longer than a glass pot. For a complete gift, add his favorite coffee and a special mug.
Buy it: http://direct.frieling.com/default.asp
Learn more: Read my review for Frieling.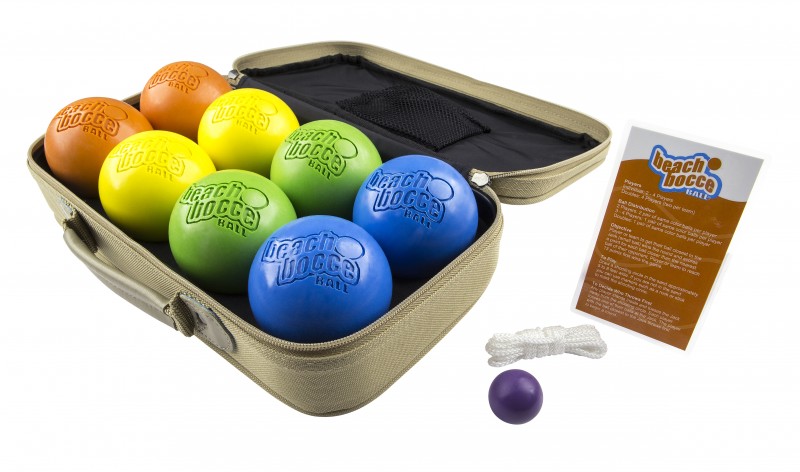 SeaTurtle Sports is the place to go for outdoor toys. They have a Beach Bocce Ball set that promises hours of fun. The set comes in a durable canvas carrying case. All nine of the Beach Bocce Balls are made with bright colored synthetic polymers for a long lifespan. SeaTurtle Sports Beach Bocce Ball set is perfect for use in sand and on grass.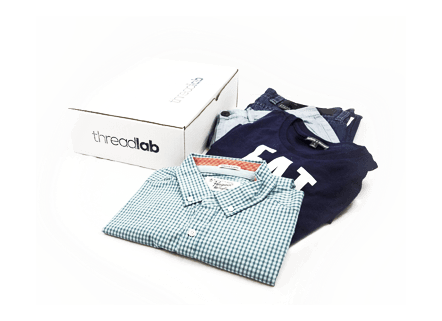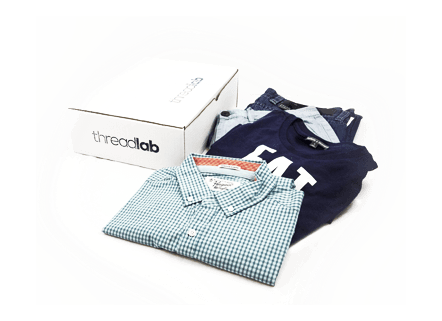 ThreadLab is a service that makes it easy to shop for clothes. Instead of spending time browsing racks in stores, let ThreadLab pick clothing out for you. When you sign up you provide your size and style, and color preferences. Then each time you place an order tell them what size order (how many items) you're looking to buy. You can even tell them what your needs are (such as new clothes for work or something to wear to the club). They will select clothing based on your preferences, but you can reject any items that you don't care for.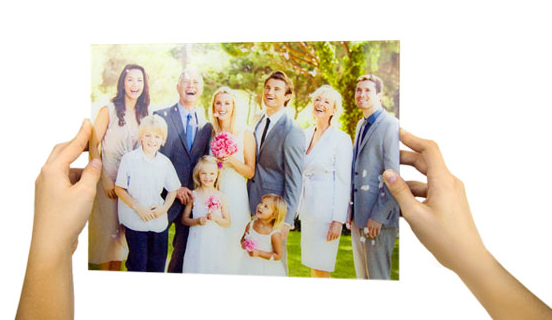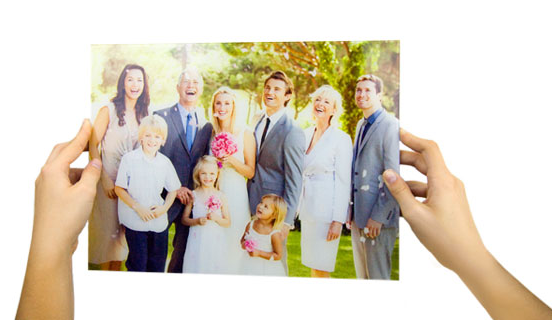 Fracture is a company that specializes in printing your favorite photos on glass. You can upload a photo of your own to use or you can choose from tons of artwork on their website. Once you choose your photo or artwork you can choose the size Fracture you would like – sizes range from small 5 x 5 inches or 4.8 x 6.4 inches up to extra large 21.6 x 28.8 inches. Fractures come in portrait, landscape or square. They come ready to hang on the wall, but you can also choose to get them with a stand. A Fracture would be perfect for an office wall or to set on top of a desk.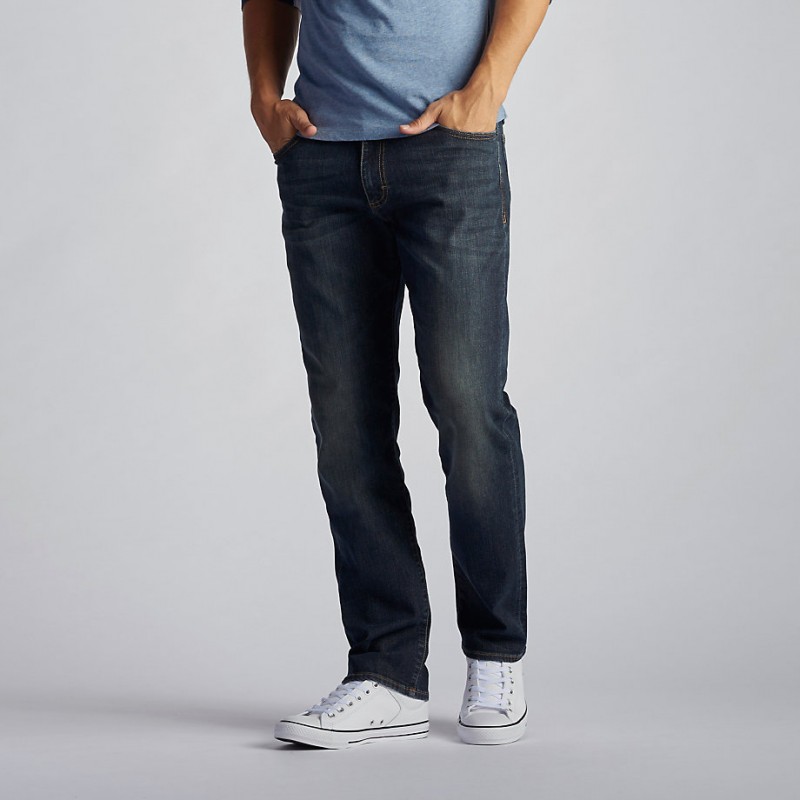 Lee Jeans creates apparel for everyone in the family. Lee Jeans recently released a new style of men's jeans called Extreme Motion. Extreme Motion jeans are crafted with premium denim that has been infused with flexible fibers. This blend gives you a full range of movement. A comfortable waistband and durable pockets have also been added. Extreme Motion jeans are available in five color options.
Buy it: http://www.lee.com/


Hi there! I am Emily Evert, the owner of Emily Reviews. I am 28 and live in a small town in Michigan with my boyfriend Ryan and our two pugs. I have a large family and I adore my nieces and nephews. I love reading memoirs, and learning about child development and psychology. I love watching The Game of Thrones, Teen Mom, Sister Wives and Veep. I like listening to Jason Isbell, John Prine, and other alt-country or Americana music. I created Emily Reviews as a creative outlet to share my life and the products that I love with others.
This post currently has 14 responses.