Thank you to Inapikle for providing me with product in exchange for this honest blog review. All opinions are 100% my own.
You know those days when you're getting ready for a business meeting, look down and notice your shirt has a button falling off. You silent scream at yourself for not carrying a sewing kit with you. Or when you are sitting in church and your little one needs a band-aid for their invisible cut or they are going to scream in the middle of prayer. Right then, you make a mental note to start packing band-aids with you. What about the times you are out having a meal in a restaurant and accidentally dribble on your new pants. Argh, if only you had stain remover with you. All of these are some of life's little pickles.
To make life a little easier for you, Inapikle created compact organizer bags that hold essential supplies to get you out of life's little pickles. Inapikle offers several styles of organizer bags and multiple kits for you to choose from.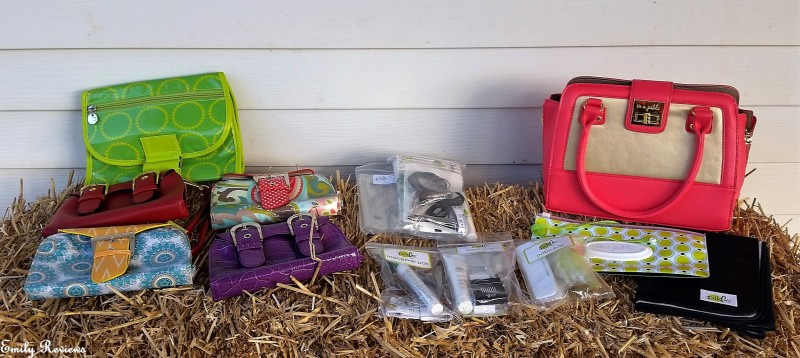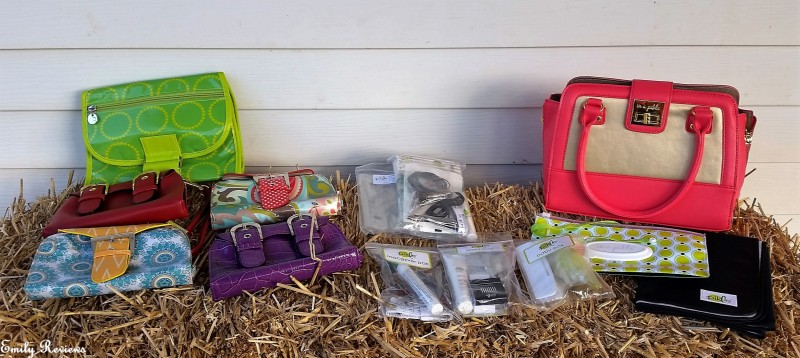 For my review, I received- DILL PIKLE in Coral Paisley, BREAD & BUTTER PIKLE in Ruby Red, BREAD & BUTTER PIKLE in Perfectly Plum, DILL PIKLE in Kaleidoscope, MACGYVER PAKs, SKOUT PAKs, SWEET BUNDLE COVER in Lots of Dots, BABY PAK, Wipe POuch, DIAPER CHANGING MAT, and a BUNDLE BAG in Dazzling Coral.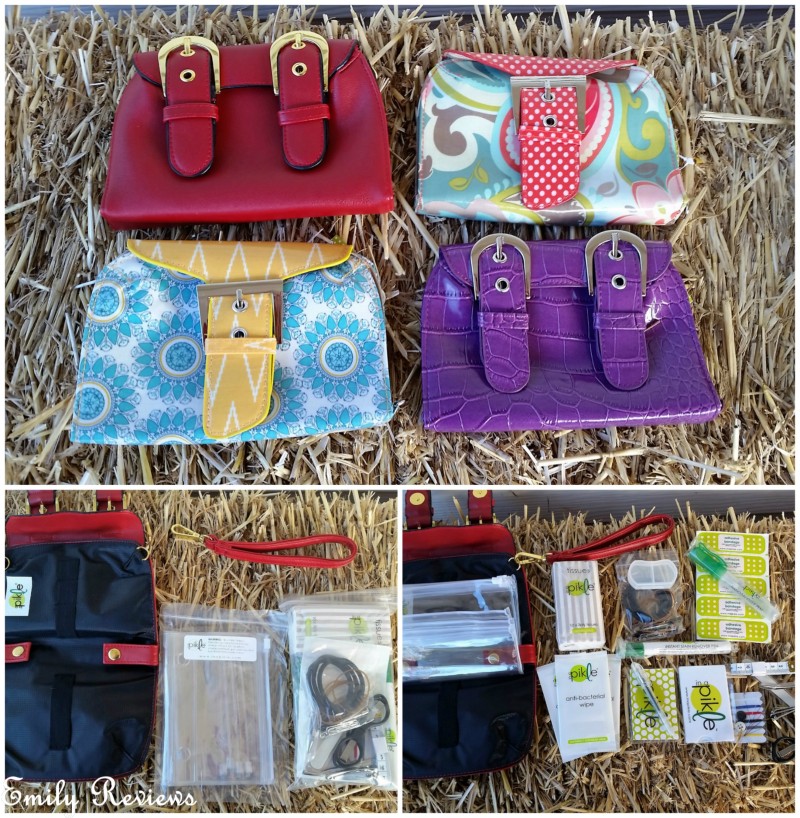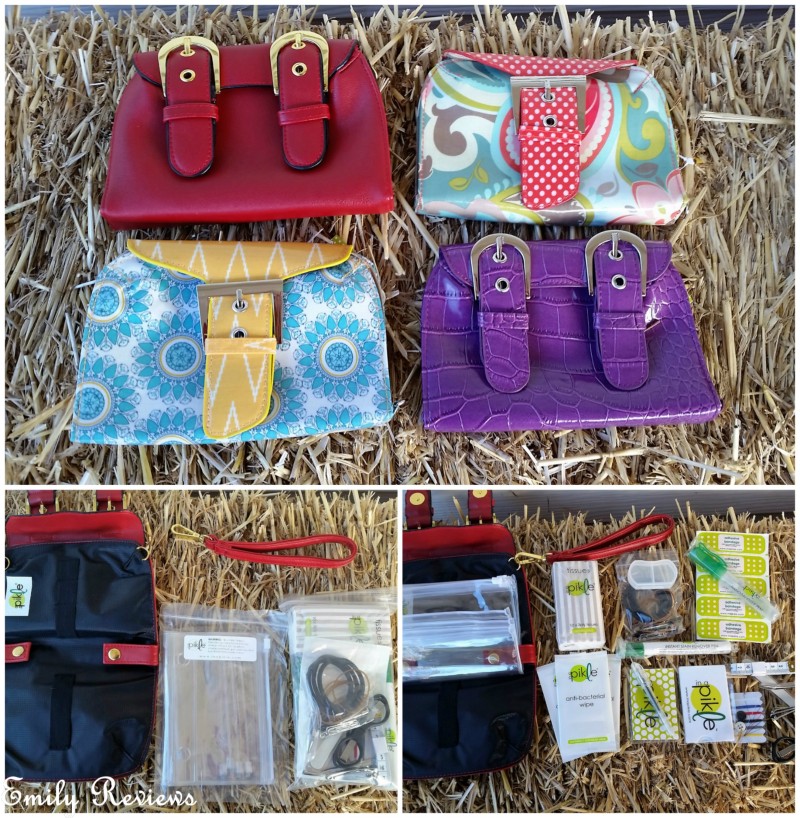 When you order an Inapikle organizer bag, you have the option of having it sent with a Starter Pak and a Wristlet. The Starter Pak includes- hand sanitizer pen, spot remover pen, individually wrapped antibacterial wipes, credit card size mirror and floss combo, pair of tweezers, pair of fingernail clippers, emery boards, travel size sewing kit, retractable mini scissors, 24″ tailor tape, hair bands, rubber bands, bobby pins, safety pins, paper clips, phillips head mini screw driver, straight head mini screwdriver, mini pen, "In A Pikle" sticky notepad, adhesive bandages, package travel tissues, and a pill box. I opted to have all four of my Inapikle bags include the Starter Pak and Wristlet. Why would I want to spend my precious time running from store to store looking for supplies to fill my organizer?  By ordering the starter paks, Inapikle has done all of the work for me.


Two other kits you may add to your purchase are the MacGyver Pak and/or Skout Pak. The MacGyver Pak has a spot remover pen, retractable mini scissors, travel size sewing kit, 24″ tailor tape, safety pins, phillips mini screwdriver, straight mini screwdriver, paper clips, and rubber bands. The Skout Pak comes with a pocket knife, flashlight, matchbook and sunscreen SPF 30. I chose both of these kits to keep in my husband's truck.
Inapikle sets are perfect for your purse, car, diaper bag, backpack, RV, boat, or desk. They also make a great gift. I plan to keep two of my sets and to gift the other two. I am confident the recipients will like their gifts.
Inapikle is offering Emily Reviews readers a coupon code for $5 off a $20 order. Upon checkout use code-EMILYREVIEWS5 to receive your discount.
Buy It: Please visit the Inapikle website to see the great selection of products they offer and convenient shopping locations.
Connect: Don't forget to follow Inapikle on facebook, twitter, and pinterest for the latest product announcements and special offers.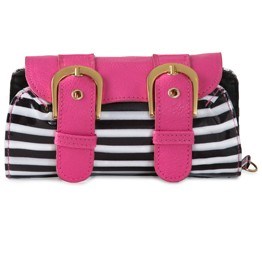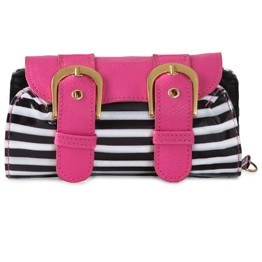 WIN IT: One winner is going to receive a BREAD & BUTTER PIKLE in Victoria Stripes with a Starter Pak and wristlet. This is a US giveaway and it is scheduled to end on 12/02/2016. DISCLOSURE- The sponsor of this giveaway, will be collecting contestants email addresses.



Hello, my name is Laurie. My family and I live near the Oregon coast. When we aren't at work, in school, or on the volleyball court, we enjoy traveling, cheering for our favorite sports teams, playing outdoors, and checking off items on our bucket list. We are lucky in that both sets of our parents, as well as our siblings and their families, live within an hour of us. We get together often to help one another out, celebrate milestones, and go on adventures together.
This post currently has 4 responses.