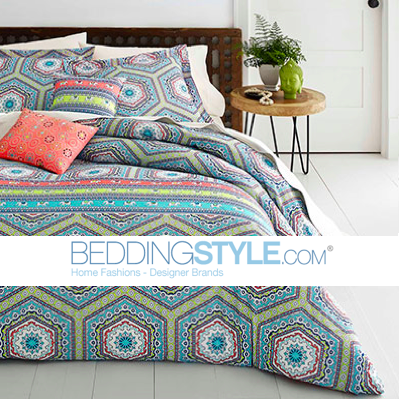 Thank you to BeddingStyle.com for providing me with product in exchange for this honest blog review. All opinions are 100% my own.
It was recently brought to my attention, that my daughters (ages 7.5 years old and almost 10 years old) were still using the bedding sets I bought them when they were toddlers. Both of my daughters were early climbers. We had to take them out of their cribs when they were around a year old because they kept climbing out. I worried when they tried to climb out of the crib, the would fall and get hurt. We decided it was best to just move them to twin size beds. The bedding I bought for that transition is what they are still using today. I digress… Both girls mentioned they would like new bedding fit for tweens. I decided to take them to my favorite bedding store, BeddingStyle.com. I sat them down and let them choose a new bedding set.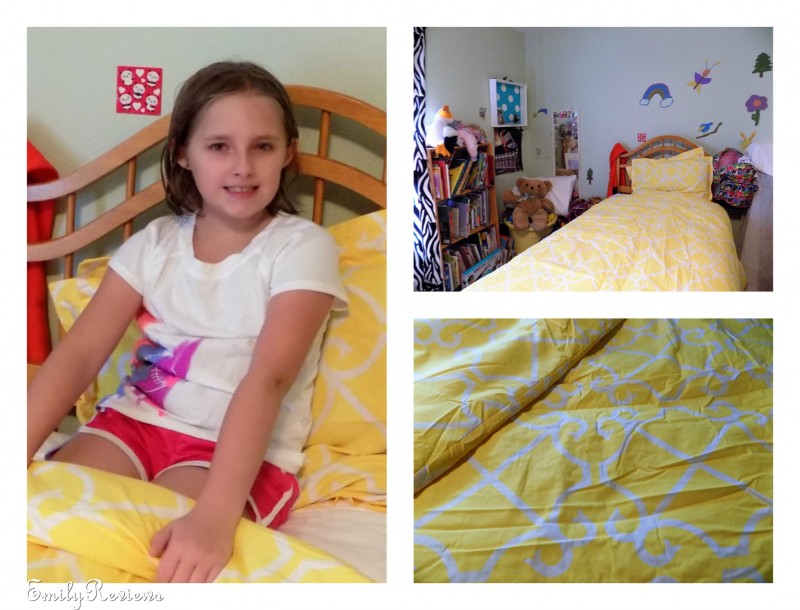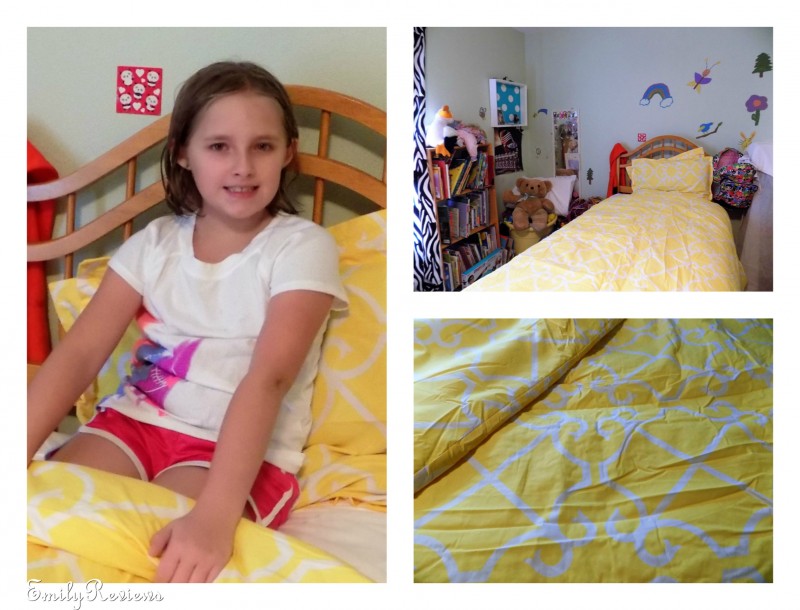 Savannah chose the City Scene Bonnie Yellow Comforter & Duvet Set is sure to brighten her bedroom. This set has a sunny yellow background with crisp ivory lattice print. Both sides of the comforter have the same print.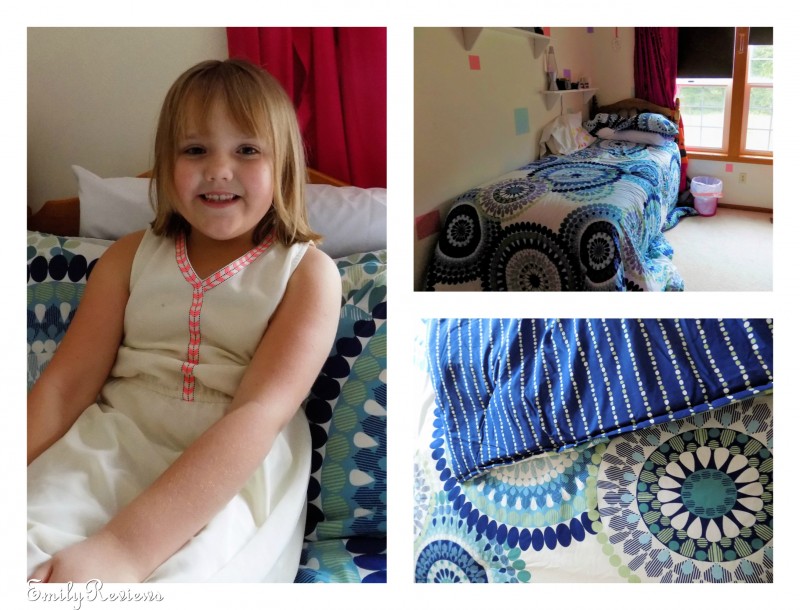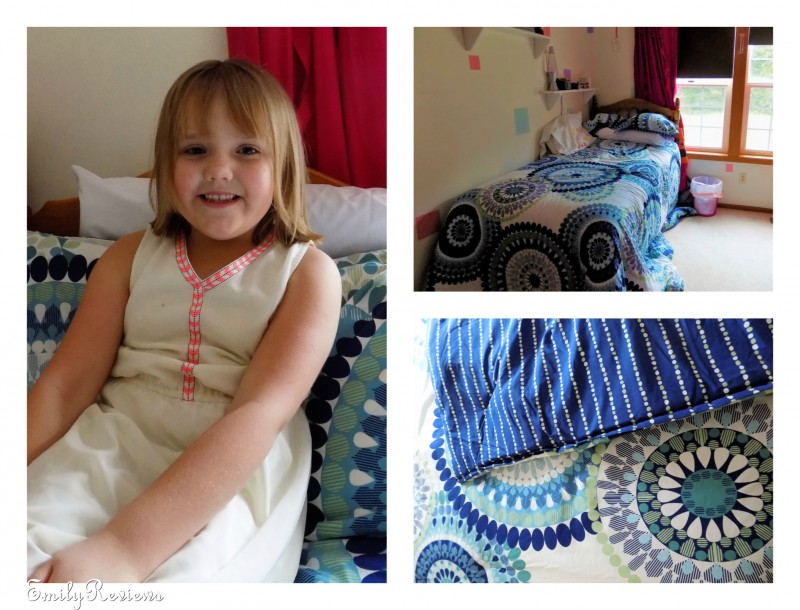 Cheyenne selected the City Scene Radius Comforter & Duvet Set. This set will add color and a fun pattern to her bedroom. The City Scene Radius Comforter & Duvet Sets have large overlapping green and blue medallion prints on one side and a blue with a dot stripe print on the other side.
Even though both girls have twin beds, we decided to get Full/Queen size bedding sets so that the comforters were plenty long enough to hang off the sides of their beds. Plus the larger size meant that they received two pillow shams….they share my love of pillows. Both City Scene Comforter & Duvet Sets are 100% cotton and machine washable.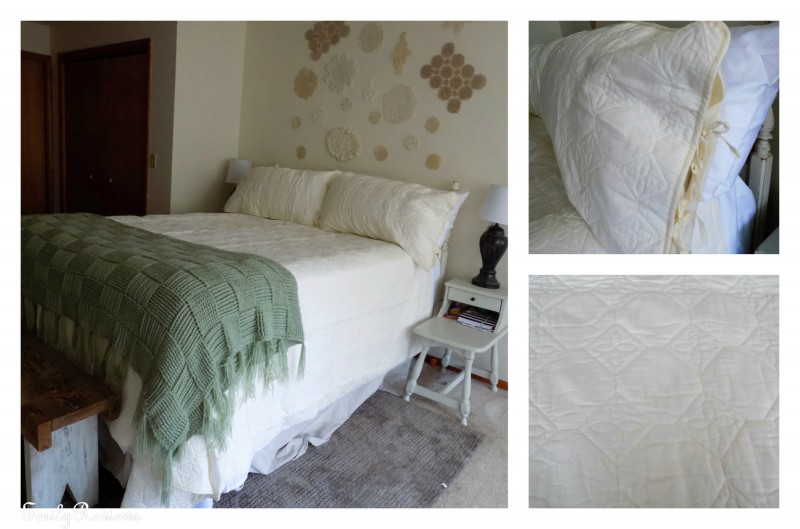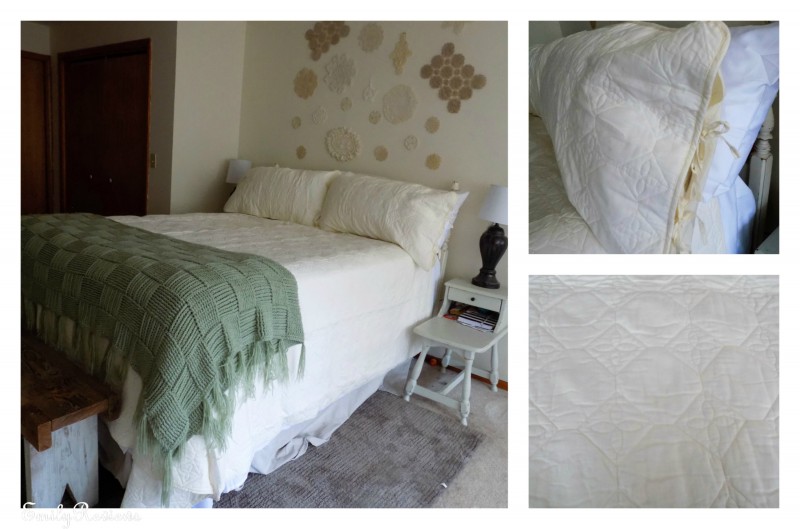 While on BeddingStyle.com, I decided to also get a new bedding set. I picked the Stone Cottage Anisa Quilt Set. The quilt and two euro shams are all ivory with a quilted four-petal trellis stitching throughout. The Stone Cottage Anisa Quilt Set has a tranquil country-chic look to it. It too is 100% cotton and machine washable.
The girls and I are thrilled with our new bedding. Once again, BeddingStyle.com has come through for me. I love the selection of products they offer, the reasonable prices and outstanding customer service. BeddingStyle.com has made me a repeat customer.
Buy It: Please visit the BeddingStyle.com website to see the great selection of products they offer and convenient shopping locations.
Connect: Don't forget to follow BeddingStyle.com on facebook, instagram, and pinterest for the latest product announcements and special offers.
WIN IT: One winner will receive an Azalea Skye Bedding Set of their choice, from BeddingStyle.com. This is a US giveaway and it will end on 12/17/2016. The sponsor of this giveaway will be collecting all contestants email addresses.



Hello, my name is Laurie. I have been married to my husband for 14 years. We have two young daughters, ages 11 and 13 years old. My family and I live in Oregon so that means we are just minutes from the beach, mountains, and desert.  We love it here and try to spend as much time outdoors playing as we can. When we aren't outside playing, I enjoy reading, gardening, refinishing furniture, and other crafts.
This post currently has 6 responses.