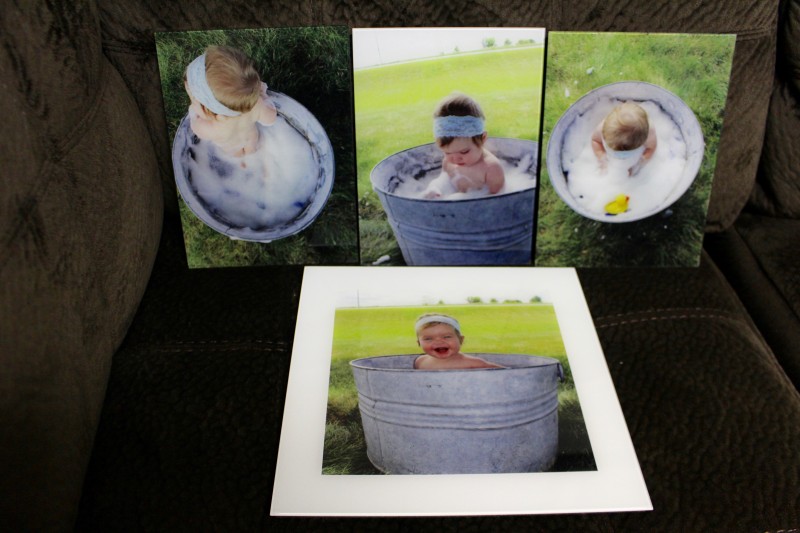 Thank you to Fracture for allowing me to create my own Fracture products free of charge in exchange for my honest opinion.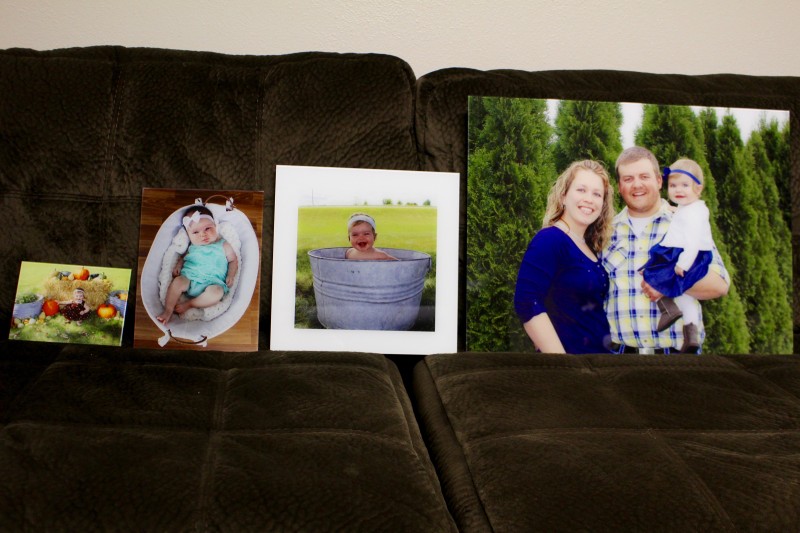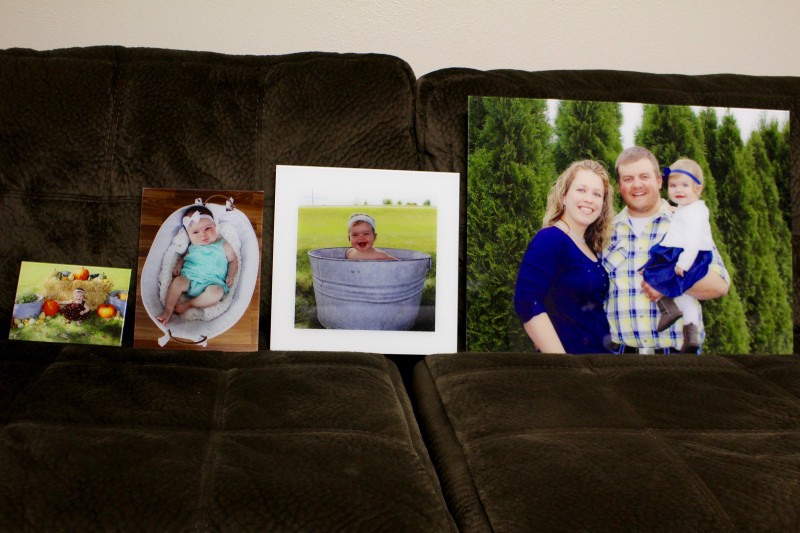 As my friends and family would readily tell you – I am a photo fanatic. I am constantly snapping pictures. I feel like you can never have too many pictures! I love to scrapbook and decorate our home with the pictures I take.
Fracture is a company that prints your photos in brilliant color, directly on glass. I had never heard of photos printed directly on glass before I was introduced to Fracture. We have a handful of photos printed on canvas displayed in our home, and I was eager to try this new type of photo decoration.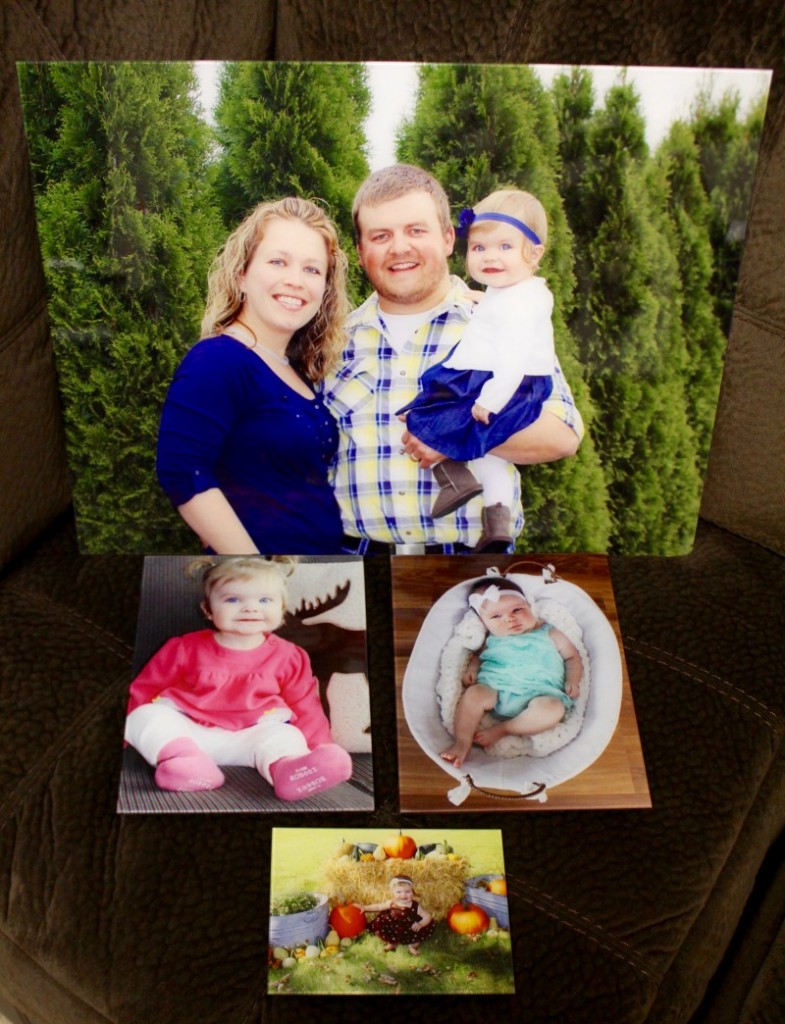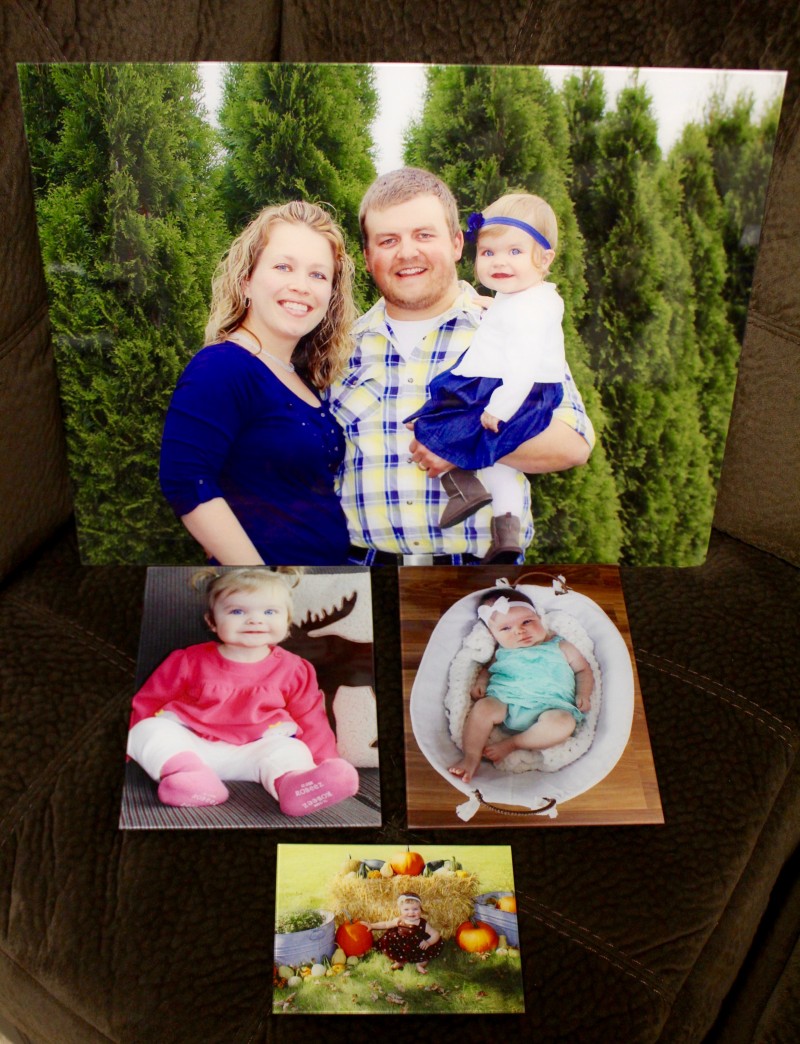 Fracture offers landscape, portrait and square printing options and come in eight different sizes to fit your needs. Fractures can have either a wall mount or stand option. I wondered how on earth they could get these glass prints to ship without breaking, but my pieces came packaged neatly and securely with no damage whatsoever. The prints do not need any framing, they come ready to hang complete with a special screw to use on the wall. They were very easy to hang and level by myself.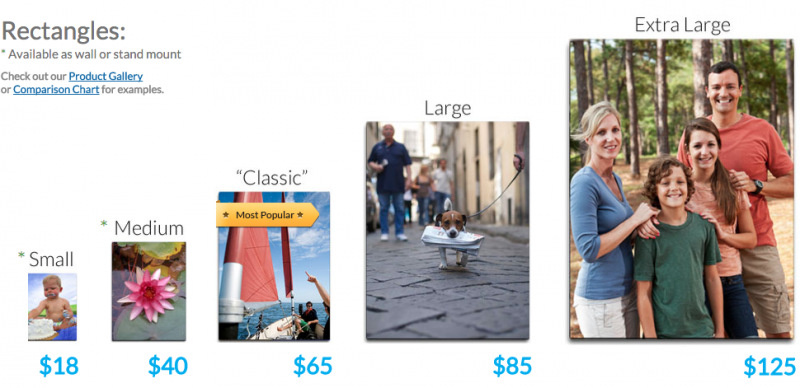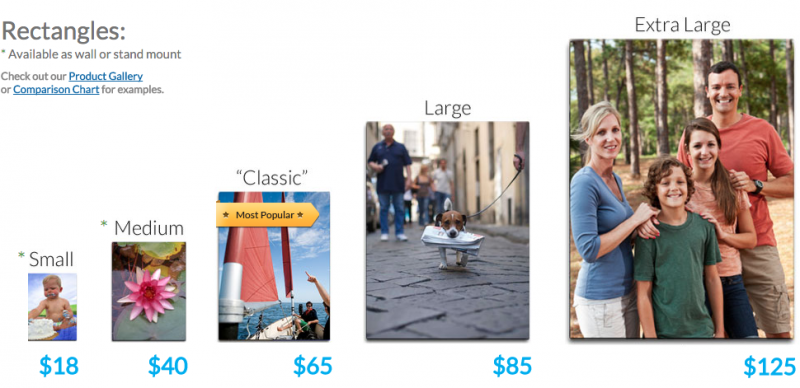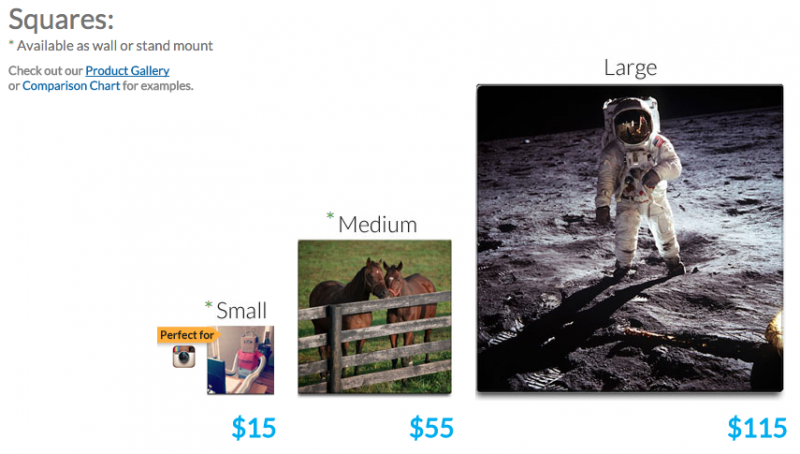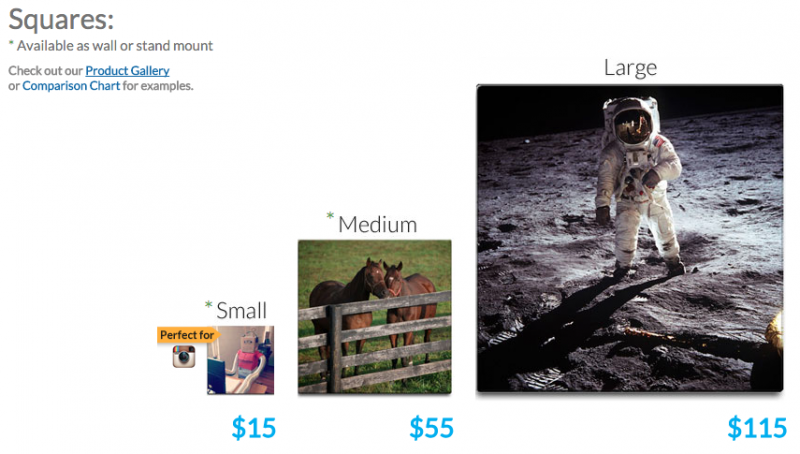 I ordered a large size Fracture family portrait to hang on the wall above our stairs.
I ordered a medium square Fracture along with three medium rectangle Fractures and used them to redecorate our second bathroom. That bathroom will ultimately be our daughter's bathroom, so decorating it with pictures of her taking a bubble bath in an old galvanized wash tub felt like the perfect fit.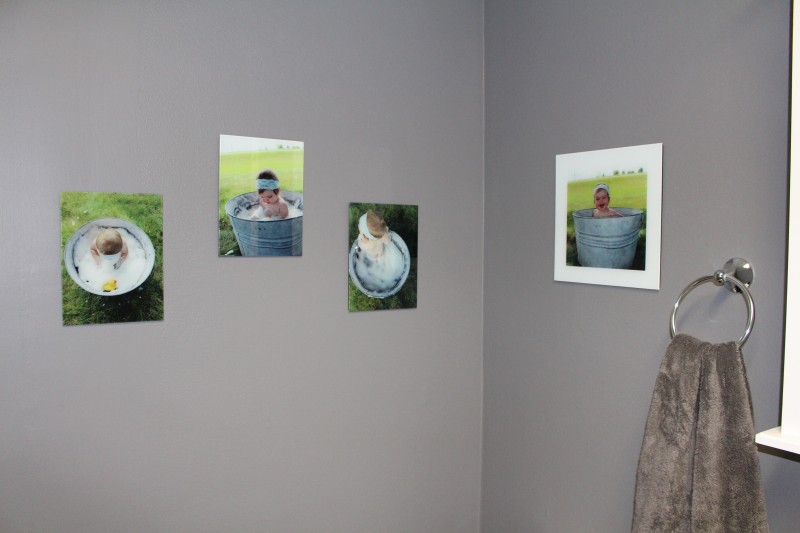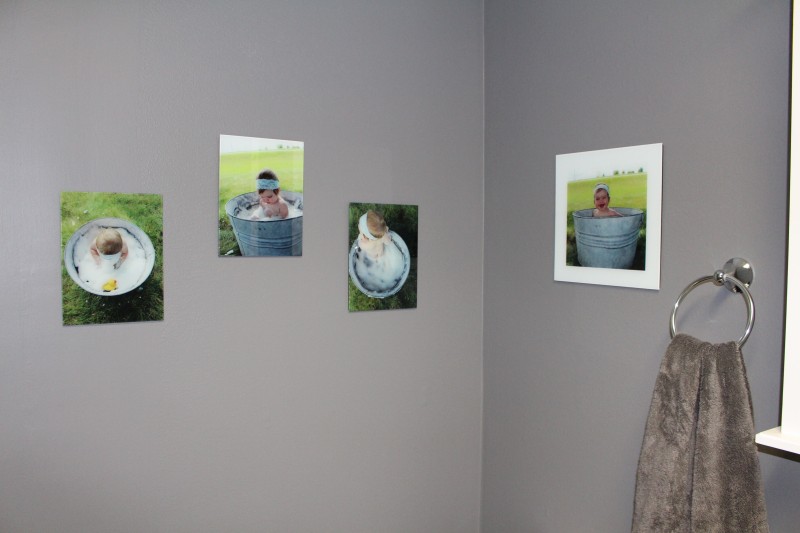 I got a medium rectangle Fracture to add an extra special touch to my laundry room. The photo is of our infant daughter in our laundry basket. It is one of my favorite photos. It fits perfectly in what was an odd blank space between the water pipe and the window in the laundry room.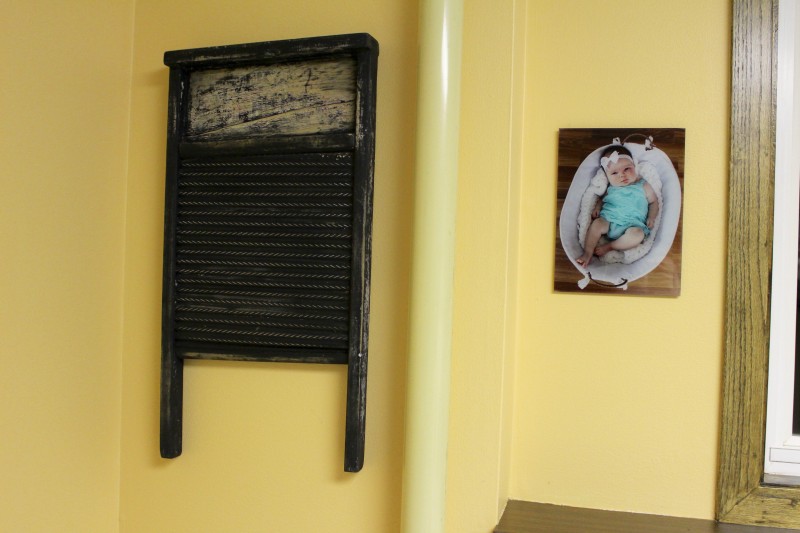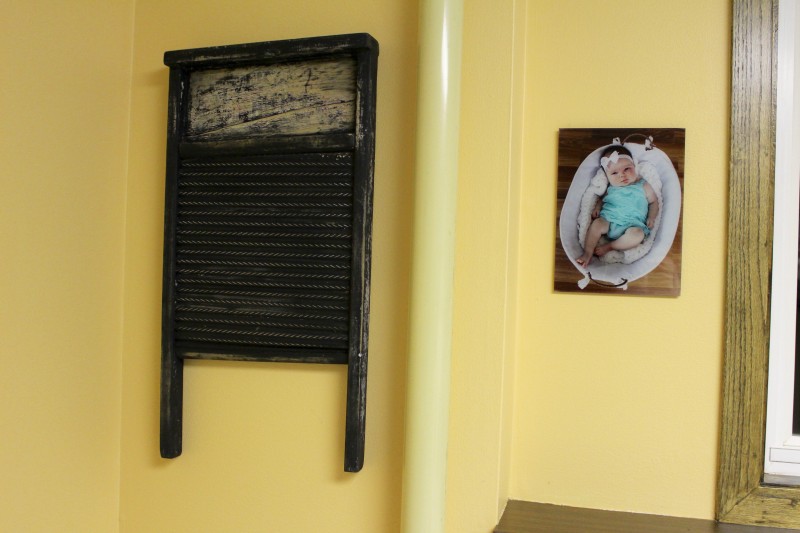 I also ordered a picture of our daughter in a medium rectangular Fracture to give as a gift to my parents for Christmas. I'm positive they will be pleased!
Finally, I ordered a small rectangle Fracture print of my daughter by our pumpkins this fall. I got this Fracture with a stand so that I can put it up on my desk every fall. Every time I look at it, it makes me smile and brightens my day.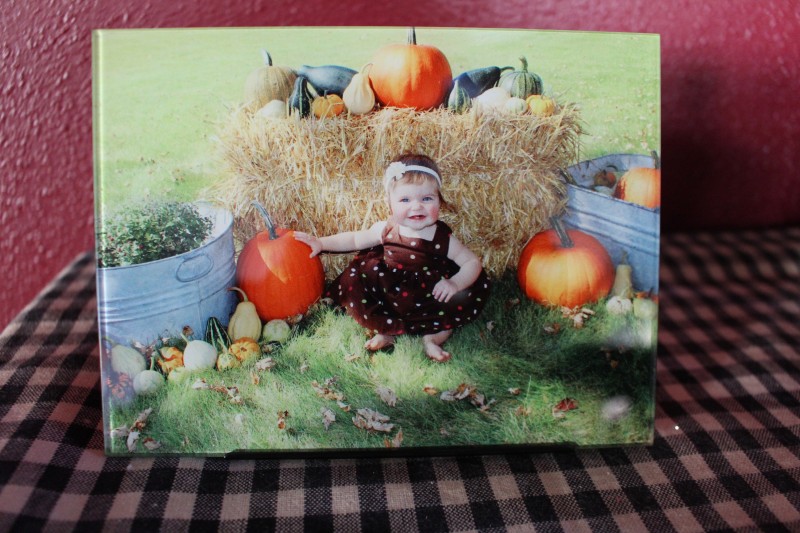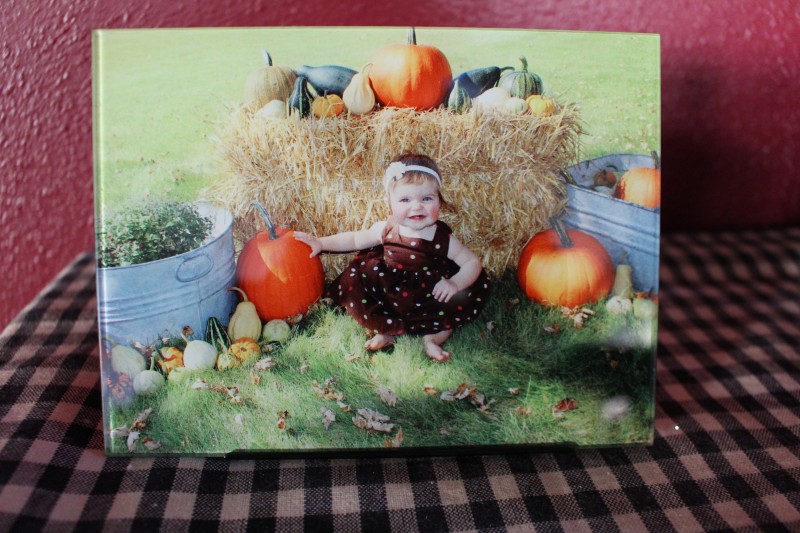 Fractures are versatile. They will compliment any decor and can be displayed anywhere in your home or office. Fracture prints would also make a great gift this holiday season!
Buy It: Head over to Fracture to see for yourself the great selection of products they offer.
Connect: Don't forget to like them on Facebook, follow them on Twitter and Pinterest for all the latest news and promotions.
Win It: Fracture is generously offering one of our lucky readers a $100 Fracture Gift Code. The giveaway is open to US only. The giveaway will end December 23rd, 2016. For your chance to win, enter the Giveaway Tools below. Good luck!



Hi, my name is Asha. I am 34-years-old and am a nurse by profession. Right now I am battling Breast Cancer. My husband and I have been married for 8 years and together we have a sweet seven-year-old daughter, a fun four-year-old son, and a lovable bunny named Caramel. I enjoy spending time with family, taking photographs, scrapbooking, hunting, fishing, cooking and gardening.
This post currently has 5 responses.