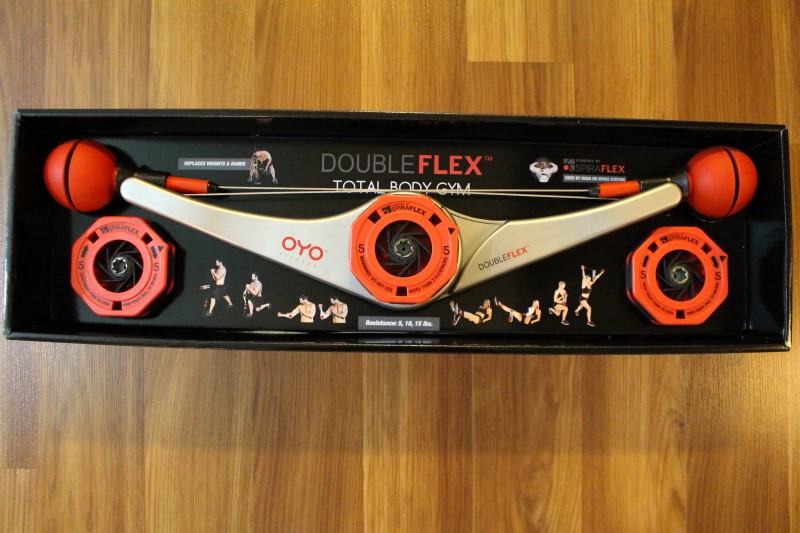 Thank you to OYO Fitness for sending  me the DoubleFlex in exchange for my honest opinion.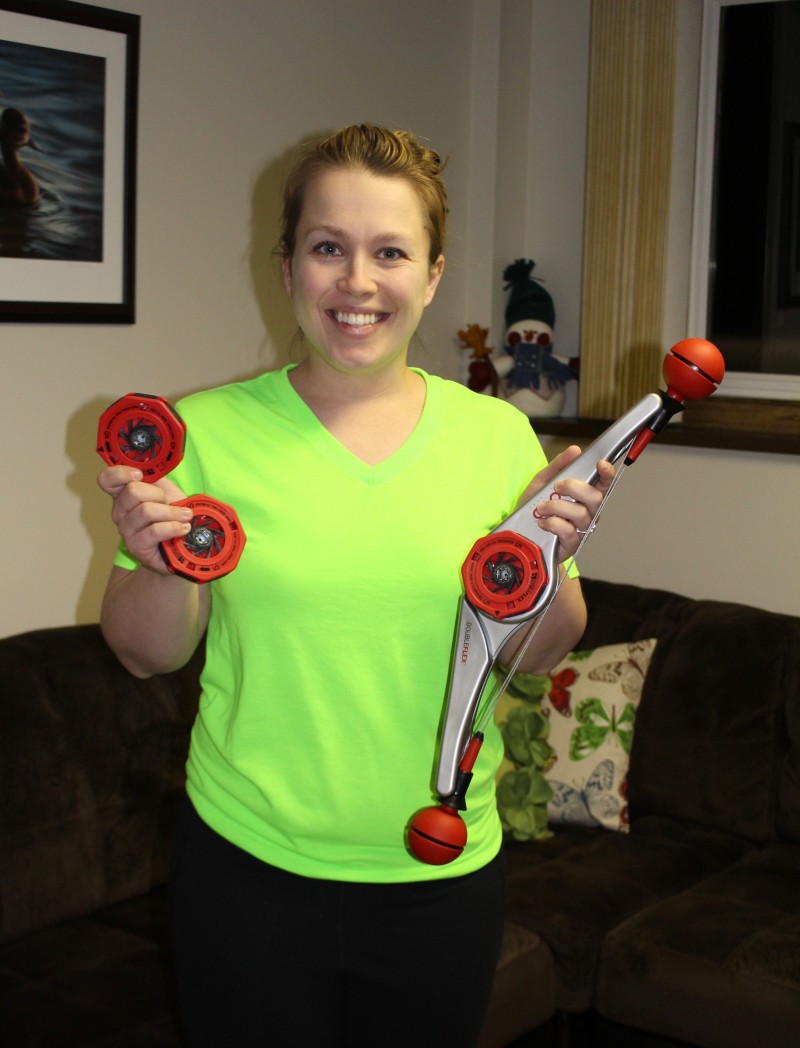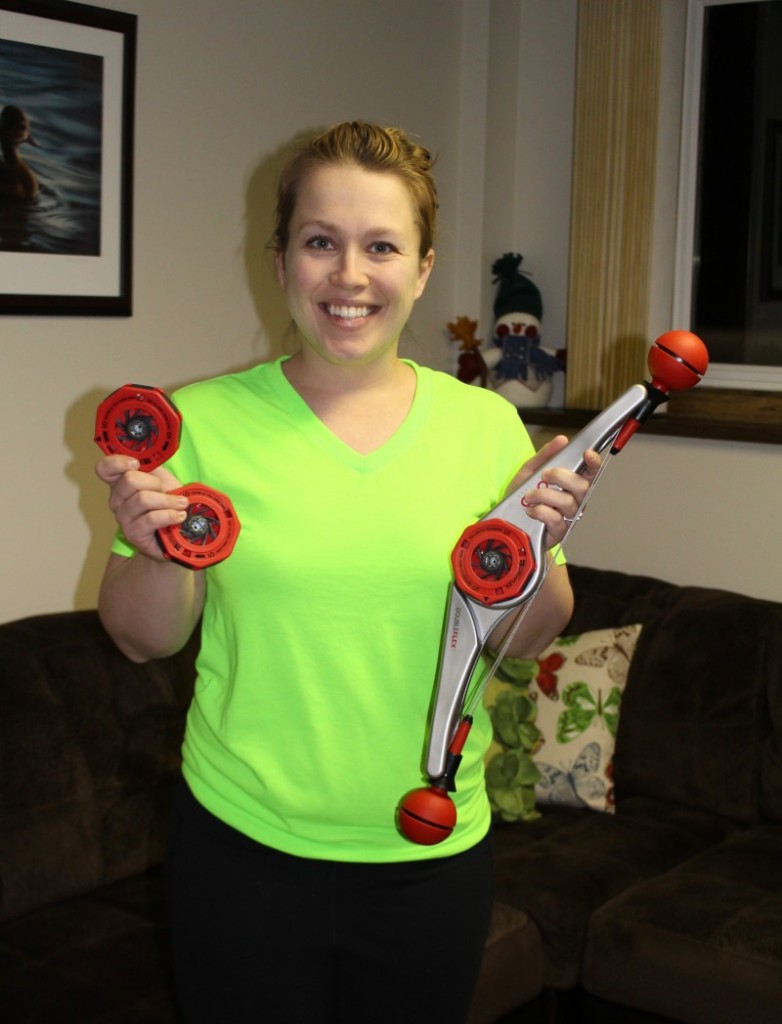 I'm almost ten years out of high school and one year postpartum. I weigh the most I ever have. I love photos, but it makes me a little sad looking back at photos from years past and seeing how much more slim and fit I used to be. My husband is in the same boat (well, except for the postpartum part!) We do have a weight bench at home and an eliptical machine, but it seems like we have a hundred excuses for why we don't use them more often. For the weight bench in particular, I don't like using it when my husband isn't home to spot me. OYO stands for 'On Your Own'. So I was excited to be able to try out the OYO Fitness ~ DoubleFlex.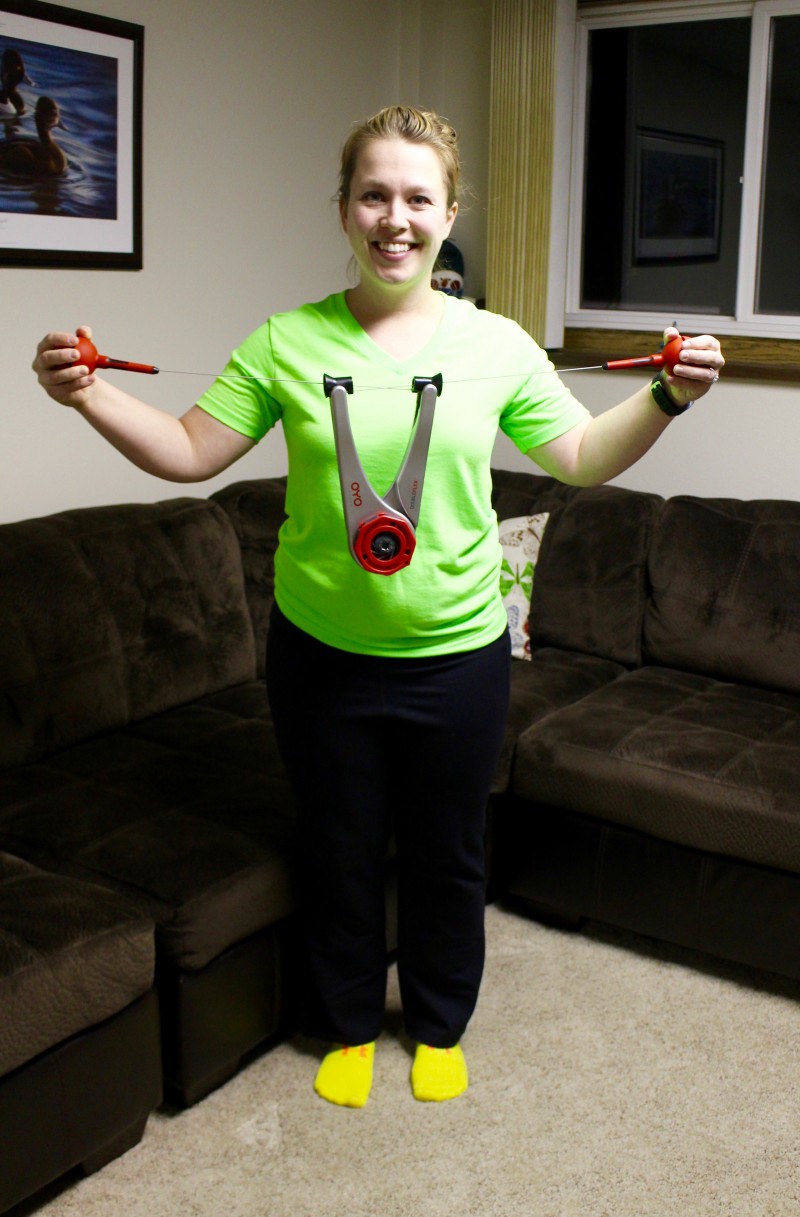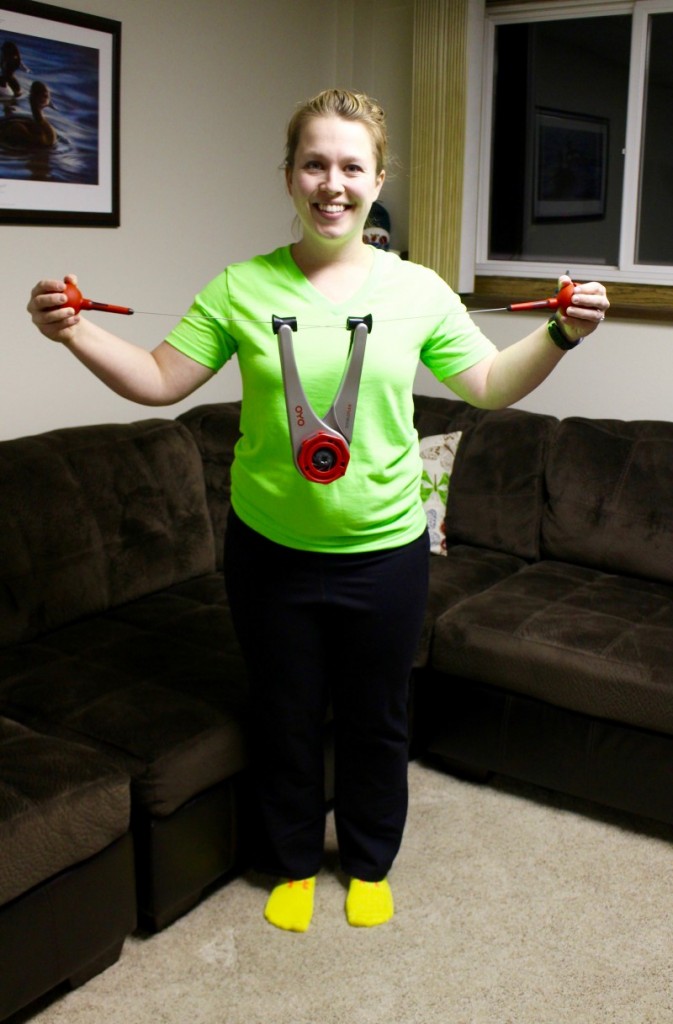 The OYO Fitness ~ DoubleFlex gives you the benefits of weights, without the weight. It uses Spiraflex technology which is the same technology used by NASA on the International Space Station. The DoubleFlex promotes flexibility while increasing muscle tone.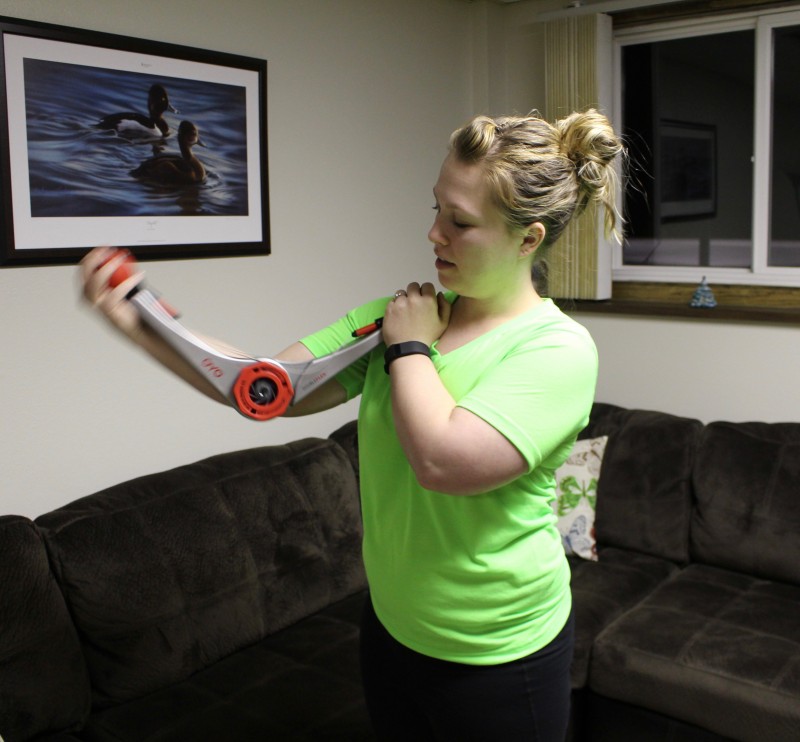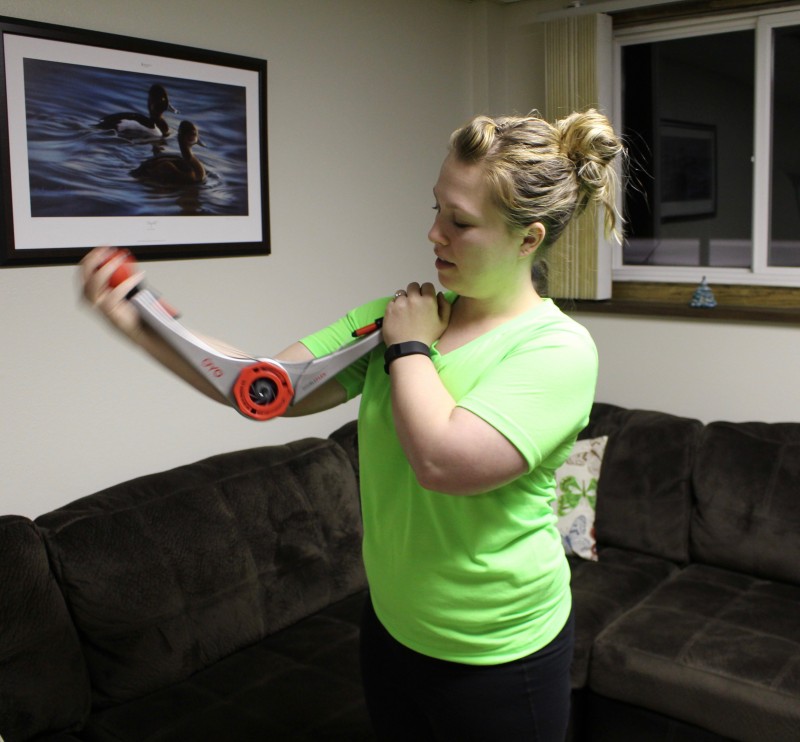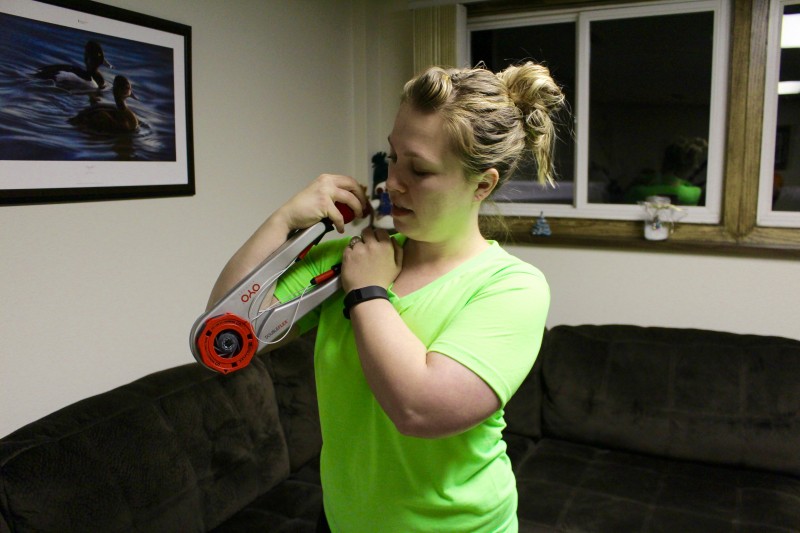 The DoubleFlex weighs less than two pounds. You can snap on FlexPacks for resistance levels of five, ten and fifteen pounds. The DoubleFlex can take the place of free-weights. It sculpts both sides of your muscle groups at one time. The DoubleFlex comes with leg and door attachments for more workout options. It also includes a DVD that features nine workouts: Total Body, Arms/Shoulders, Chest/Back, Buns/Thighs, Abs/Core, Yoga and Pilates. It is very easy to use.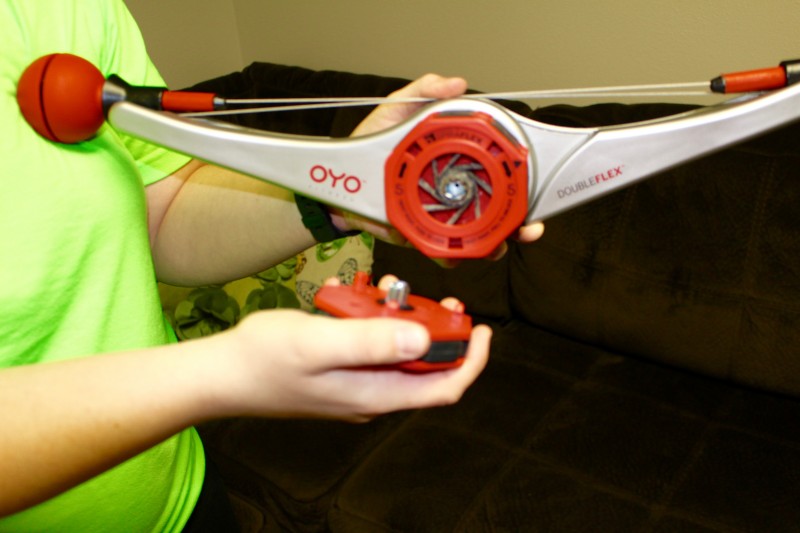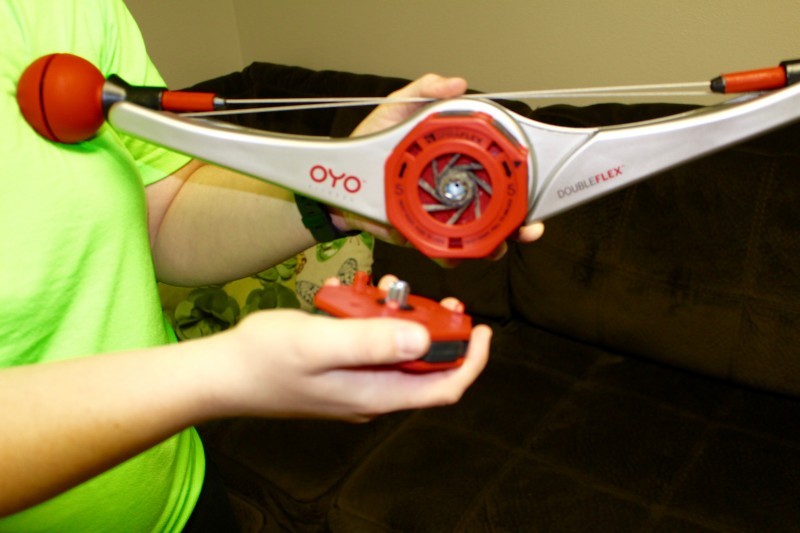 I really like the small size and the versatility of the DoubleFlex. It would be great for someone who wants to work out on their own without a partner. I could envision it working nicely for a college student or even an elderly person. It would also be perfect for someone with a limited amount of space.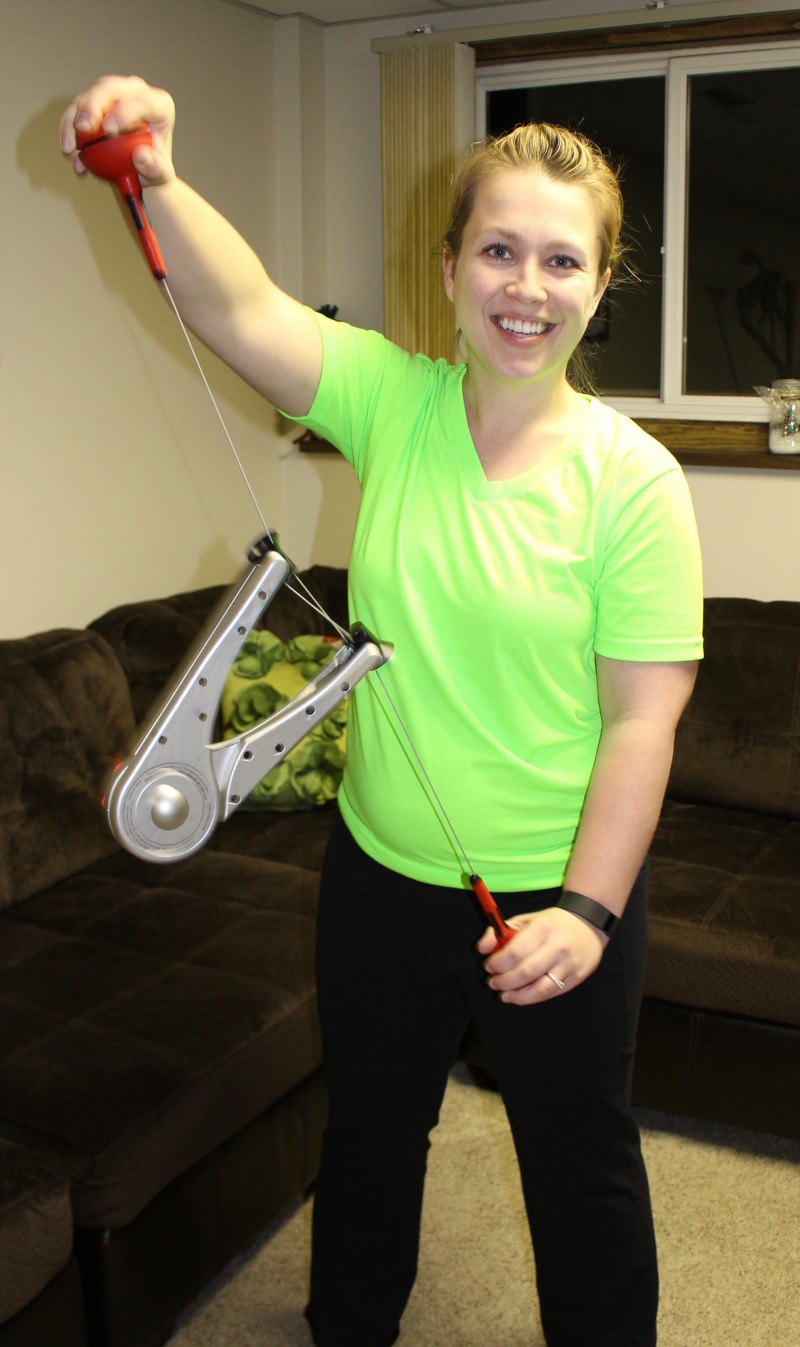 Buy It: Head over to OYO Fitness to see for yourself the great selection of products they offer.
Connect: Don't forget to like them on Facebook, follow them on Twitter, and subscribe to their YouTube channel for all the latest news and promotions.



Hi, my name is Asha. I am 33-years-old and am a nurse by profession. Right now I am battling Breast Cancer. My husband and I have been married for 7.5 years and together we have a sweet six-year-old daughter, a fun three-year-old son, and a lovable bunny named Caramel. I enjoy spending time with family, taking photographs, scrapbooking, hunting, fishing, cooking and gardening.
This post currently has 10 responses.