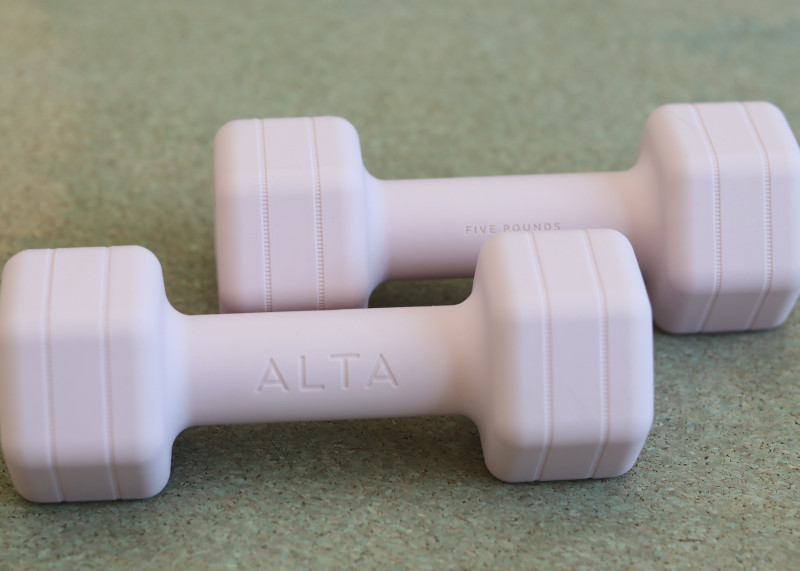 Thank you to Alta Fitness for sending two sets of dumbbells for review in exchange for my honest opinion.
My husband and I are slowly building up a workout area in the loft of our shed. However it's cold and snowy here for about six months out of the year so I use that as an excuse as to why I don't want to walk out to the shed to workout. I have been doing some yoga in the house and I also want to work on building up some muscle, so I was excited to partner with Alta Fitness to get a couple sets of dumbbells. I will be able to keep in these in the house and use them when I want to do a workout in the winter in the warmth of my home.
These are not your average dumbbells! Soft-Touch Dumbbells from Alta Fitness have a few qualities that make them superior to other dumbbells. First, they are silver-infused. This means that they are over 99% antibacterial, which I really appreciate since I am on chemotherapy and my immune system is low. I read on the Alta Fitness website that the average dumbbell has six times more germs than a toilet seat! Gross! Thankfully these dumbbells are practically germ-free thanks to the silver. Second, the Alta Fitness dumbbells are made of soft-touch silicone. They literally feel like heaven on your hands. I have never felt anything like it! If you are someone who gets calluses on your hands from dumbbells – you will love these. No more calluses! Finally, Alta Fitness gives back. Five percent of their profits help bring exercise equipment and trauma-informed fitness training to women's shelters across the country.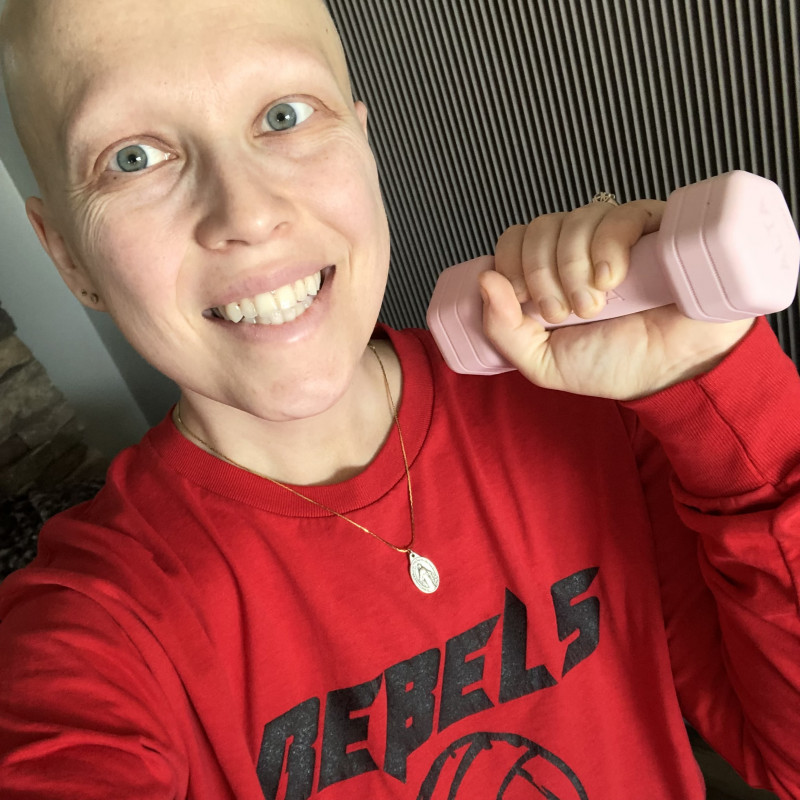 These Soft-Touch Dumbbells from Alta Fitness are available in five different colors: mulberry (deep red), blush (pink), sky (light blue), sage (light green) and midnight (navy). You can get them as a single dumbbell or a pair. They come in three, five, eight or ten pounds weights. Overall I have no complaints about these weights! They are backed by a 30 day money back guarantee if for some reason they wouldn't work out for you.
Buy It: Head over to Alta Fitness to see for yourself the great selection of products they offer. Right now for Valentine's Day they are offering 20% off everything!
Connect: Don't forget to follow them on Instagram for all the latest news and promotions.


Hi, my name is Asha. I am 34-years-old and am a nurse by profession. Right now I am battling Breast Cancer. My husband and I have been married for 8 years and together we have a sweet seven-year-old daughter, a fun four-year-old son, and a lovable bunny named Caramel. I enjoy spending time with family, taking photographs, scrapbooking, hunting, fishing, cooking and gardening.
This post currently has 2 responses.