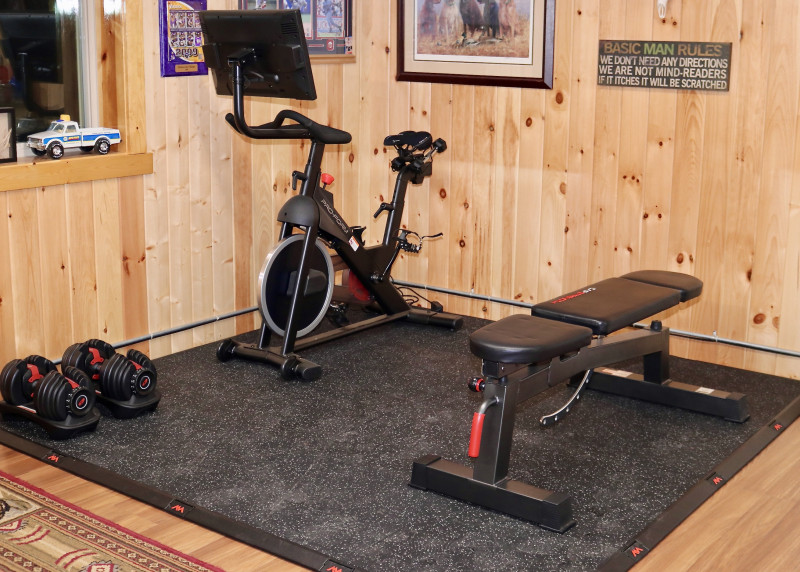 Thank you to Anji MTX for sending an Exercise Platform in exchange for my honest opinion in this review.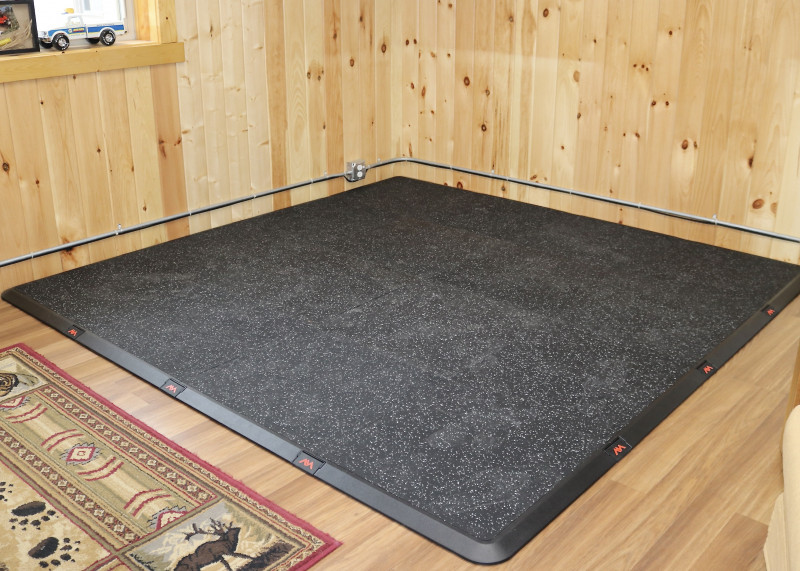 My husband and I decided to set up a workout area in the loft of our shed. We have vinyl flooring up there which is definitely not the best for working out, as it can be slippery. My husband had been looking at different types of foam and workout mats when I had the opportunity to try out the Anji MTX 8 x 8 Exercise Platform. I am so thankful that I did. We love this workout platform.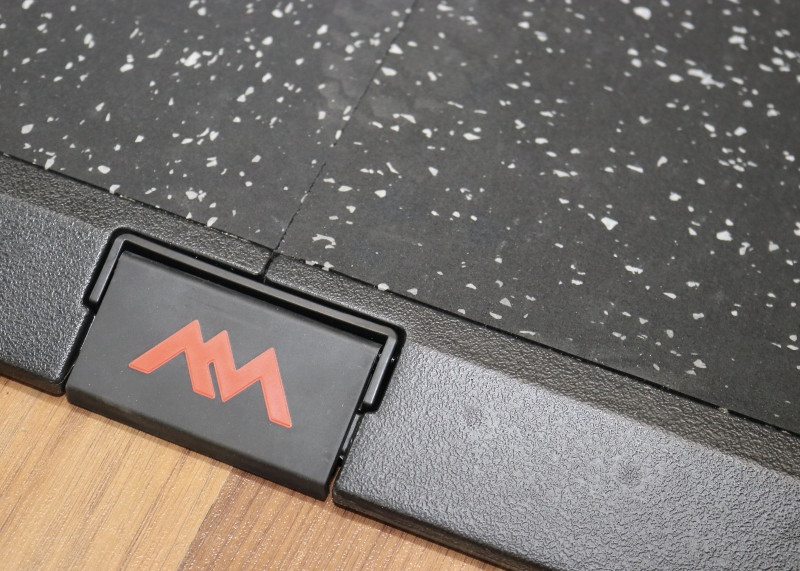 First of all, the Anji MTX Workout Platform was super easy to put together. It took longer to take all the pieces out of the boxes than it did to actually set it up. Anji uses a unique latching system that allowed my husband to quickly and easily join the platform panels together.
The Anji MTX Exercise Platform is made of three specially-designed layers. It is tough, durable, stable and it looks sharp! If you are putting the platform on carpet, you can use the series of reversible pucks to keep the platform in place. We didn't need to use these pucks on our hard floors, so we kept them tucked away. A premium EVA foam backing keeps the platform in place during even the most intense workouts while providing anti-fatigue comfort. It really does not move while you are working out. The rubber flooring surface is 100% recycled. The platform is built to withstand up to 1,000 pounds of resting equipment as well as a 50 pound dumbbell drop.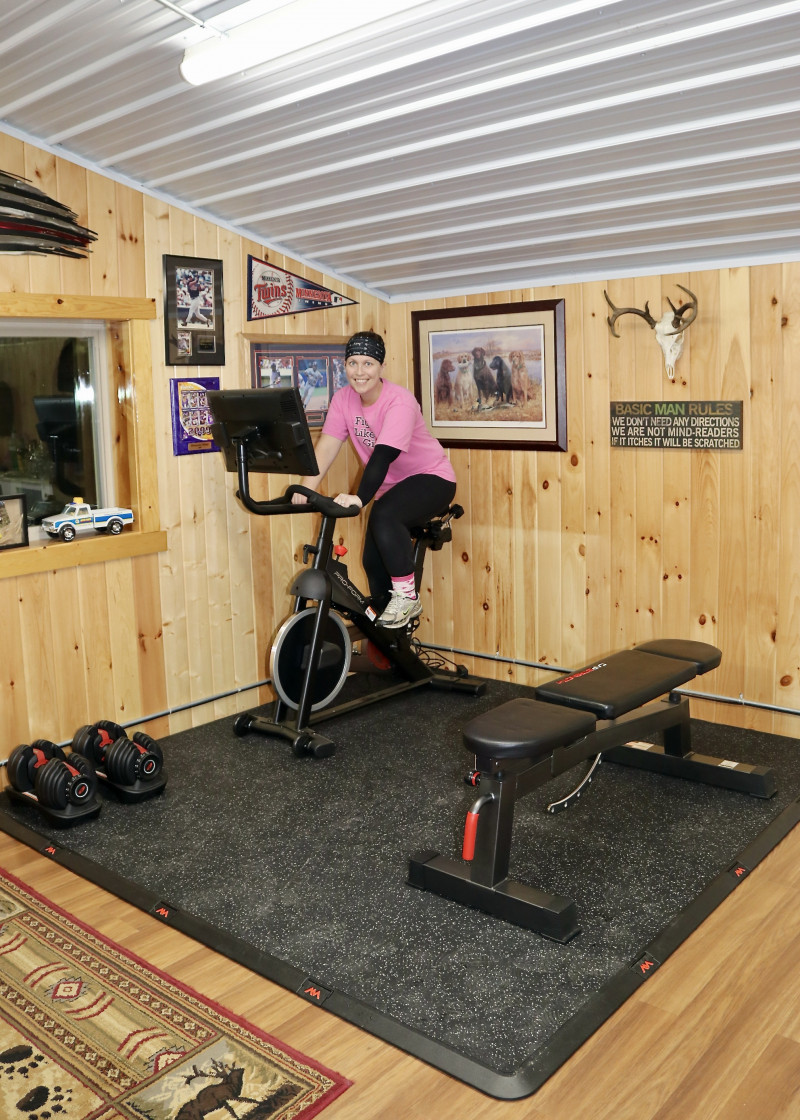 The Anji MTX Exercise Platform is available in many sizes to fit your needs: 4 x 6 feet through 12 x 12 feet. Ours is an 8 x 8 foot platform and we are extremely happy with the size in our space.
Buy It: Head over to Anji MTX.


Hi, my name is Asha. I am 34-years-old and am a nurse by profession. Right now I am battling Breast Cancer. My husband and I have been married for 8 years and together we have a sweet seven-year-old daughter, a fun four-year-old son, and a lovable bunny named Caramel. I enjoy spending time with family, taking photographs, scrapbooking, hunting, fishing, cooking and gardening.
This post currently has 9 responses.