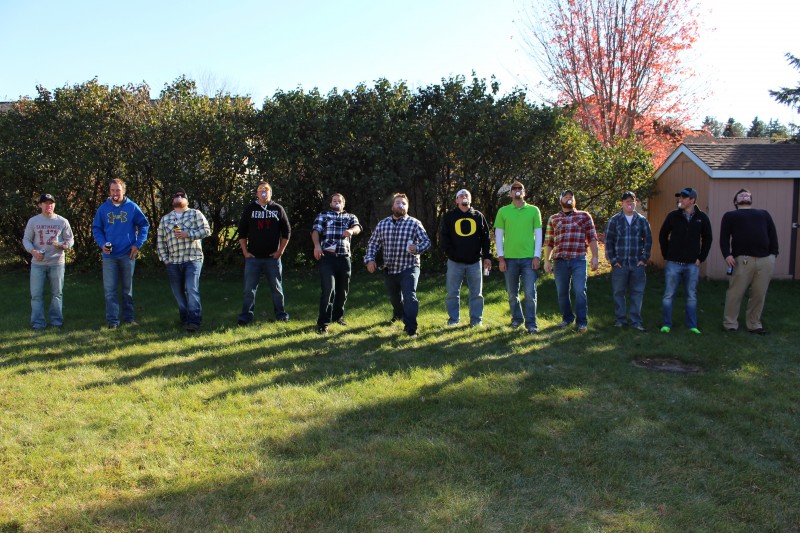 Hosting a co-ed baby shower? Not sure where to start? Here are some great game ideas for a couple's shower. As you can see from the pictures we had games for both men and women. Everyone got involved and had a ton of fun!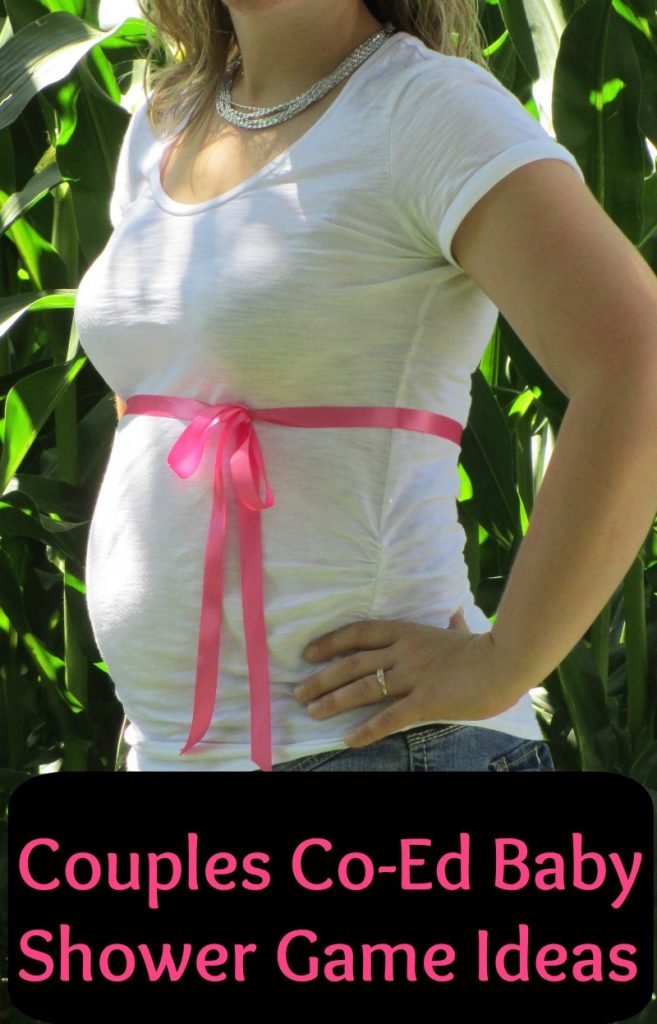 Pacifier Spit! We got cheap pacifiers online and handed them out to all the guys in attendance. On the count of three they had to spit their pacifier as far as they could. Longest distance won a prize.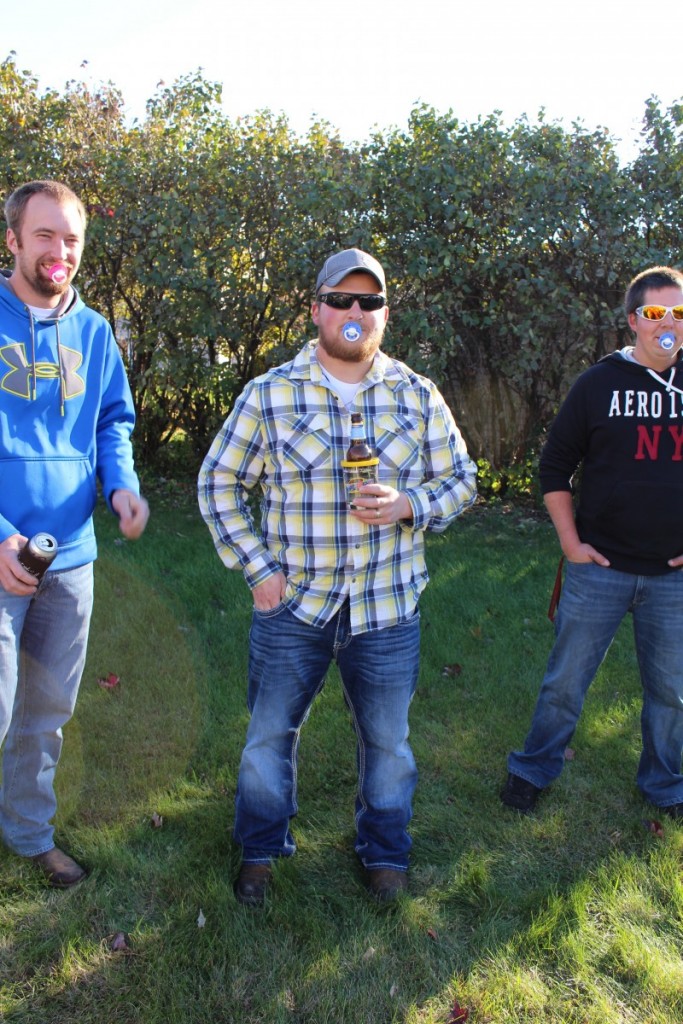 Name That Baby Food! We had 10 different baby foods for the ladies to try. We had ten blanks on a sheet of paper and them had to write down their guess. They could either just smell and look at the food or take a bite if they were adventurous. We used individual tiny spoons that we threw away after each round to make sure we weren't sharing germs. Make sure to get some combination foods such as chicken and vegetables to make it a little more difficult than just the regular fruits and veggies. Macaroni and cheese was surprisingly difficult to identify! The lady with the most right won a prize. Not surprisingly, the mom of three won! Another fun way to give out a prize might be to the person with the most incorrect. At my shower, I believe that might have been me!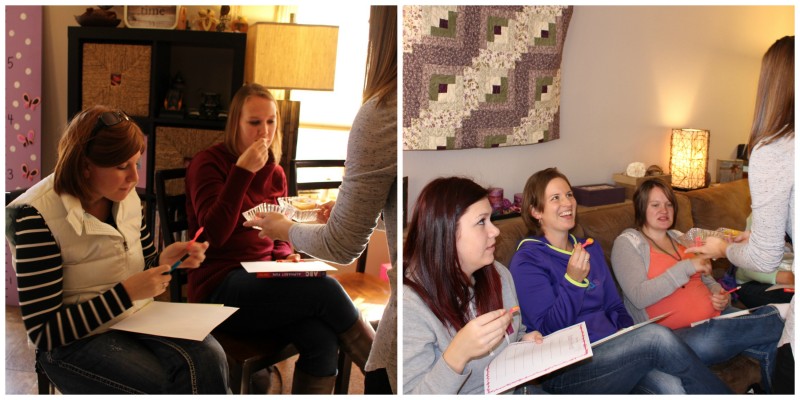 Baby Bottle Beer Chug! We bought inexpensive baby bottles and let the gentlemen fill them with their beer of choice (if having a non-alcoholic party you could also fill with juice). For next time, I would have them only fill the bottles to a certain amount of ounces – say 3 or 4? Otherwise if they wanted to fill the bottles up like our guys did, I would recommend you cross cut the nipples so they can get the liquid out faster. As it was, it took the guys a while, but did not diminish the competition and great photo opportunities!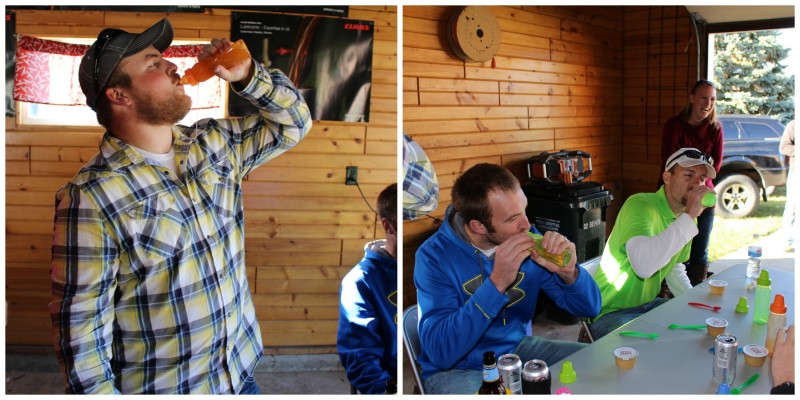 What's In The Bag? My friend filled bags spelling out BABY SHOWER with items beginning with the corresponding letter. Some examples: B for Blanket, H for Hat, O for Onesie, etc. Ladies had baby shower spelled out vertically on a sheet of paper with blanks next to each letter and they had to guess what was in the bags. They got one point for each item they got correct. The one with the most correct got a prize.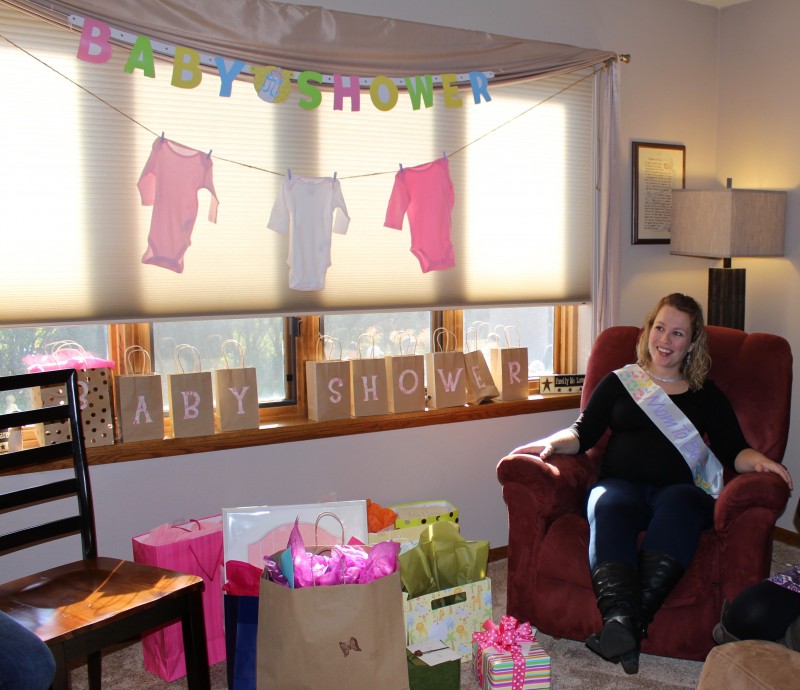 These games were from my own baby shower. Next month, I'll do another post with more game ideas that we did for my best friend's co-ed shower. Stay tuned!

Hi, my name is Asha. I am 30 years old. I am a nurse by profession. I am married to a wonderful man, have a sweet 3-year-old daughter, a newborn son, and a lovable bunny named Caramel. I enjoy spending time with family, taking photographs, scrapbooking, hunting, fishing, cooking and gardening.
This post currently has 4 responses.