Like many families, our mornings are busy! No matter what time we get up or how much we prepare the night before, we always seem to be running late. With no time for a sit-down breakfast, I try to have nutritious breakfast my daughters can grab as we fly out the door to catch the bus. One of my new go-to breakfasts is chocolate chip banana muffins made with oatmeal and toasted quinoa.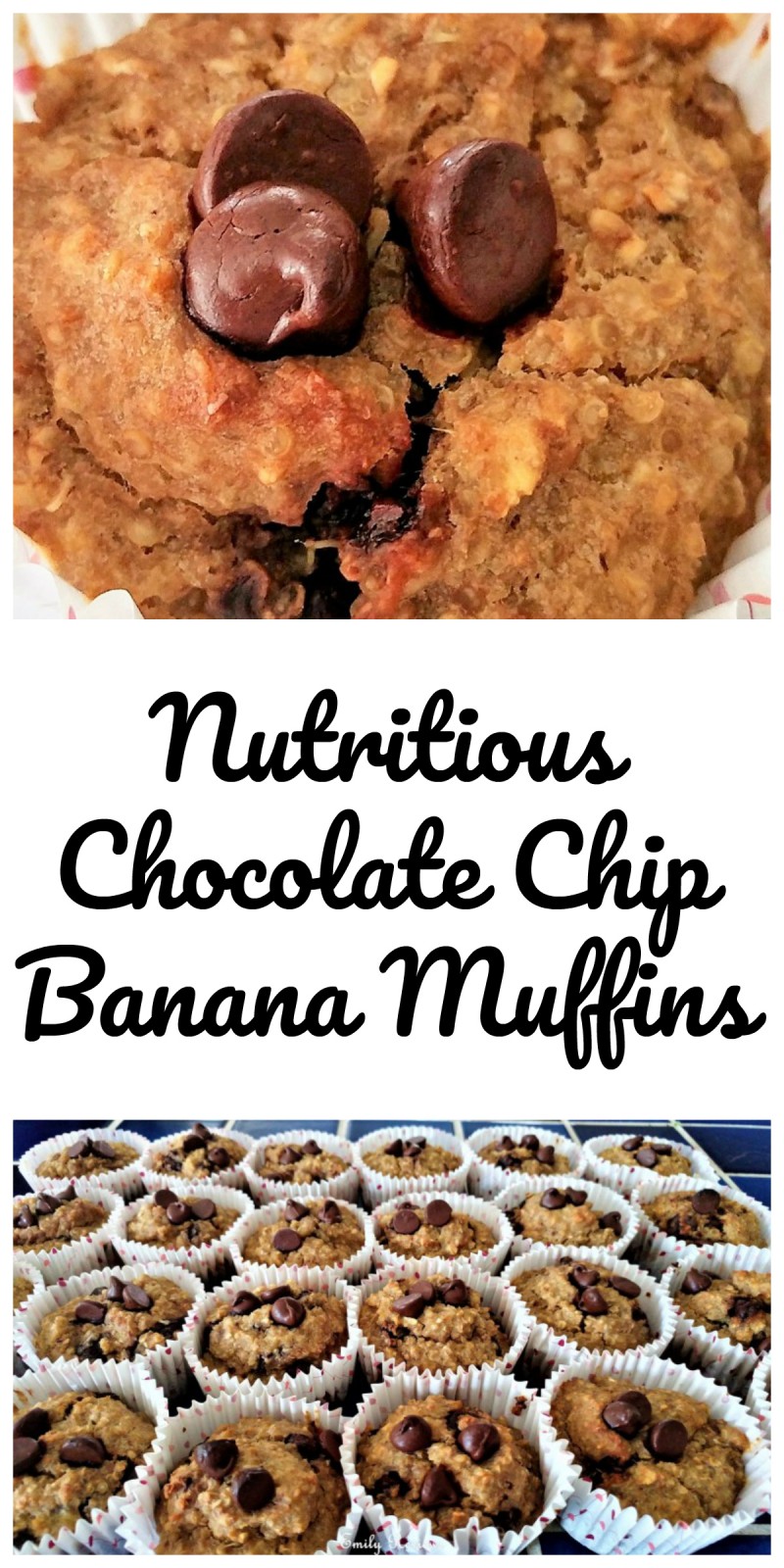 Ingredients needed:
2 cups of uncooked oats
1 cup of cooked toasted quinoa (follow cooking instructions on your quinoa)
1 tsp Baking powder
1/4 tsp Salt
1/2 cup of your favorite chocolate chips
1 cup of milk, it can be regular, soy, almond, coconut, or any other milk you enjoy
1 large egg
1 ripe banana
2 tsp Vanilla extract
Directions:
Mix all of your dry ingredients in one bowl. In another bowl combine your wet ingredients. Once that is done, blend your wet and dry ingredients together. Scoop batter into a greased muffin tin.* This will make 12 full muffins. Bake muffins on 350° for 35 minutes or until golden brown.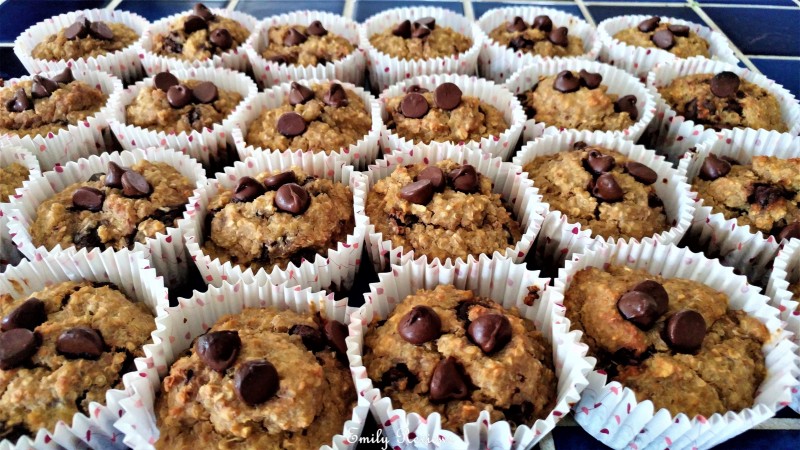 *I do not recommend using muffin liners for this recipe. This batter is too wet. My liners stuck to the muffins.
This recipe is easy to change to fit your tastes. Swap the chocolate chips for carob chips, dried fruit, toasted coconut and/or nuts. While I haven't tried it yet, I can imagine you could also make these savory with a little shredded cheese, chopped bell pepper, and diced meat.
Have a good day!

Hello, my name is Laurie. I have been married to my husband for 12 years. We have two young daughters, ages 9 and 11 years old. My family and I live in Oregon so that means we are just minutes from the beach, mountains, and desert.  We love it here and try to spend as much time outdoors playing as we can.
Follow Laurie on Facebook | Pinterest
This post currently has 43 responses.