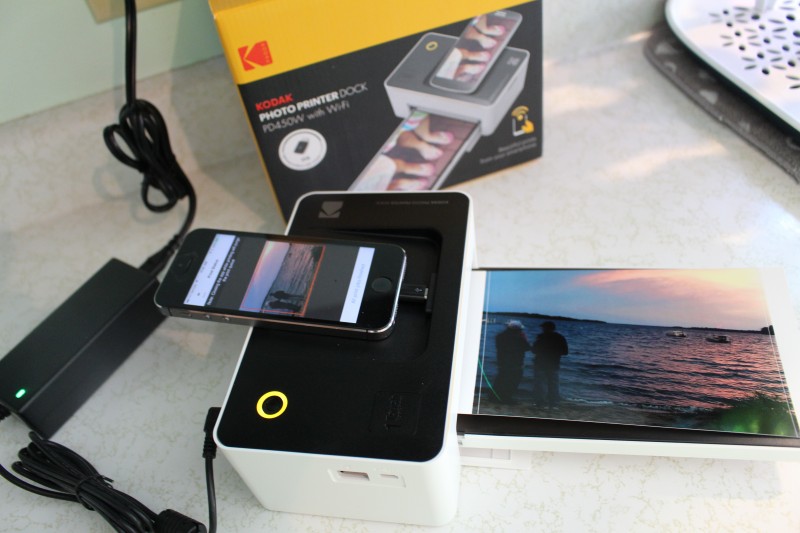 Thank you to Kodak for sending me product in exchange for my honest opinion in this review.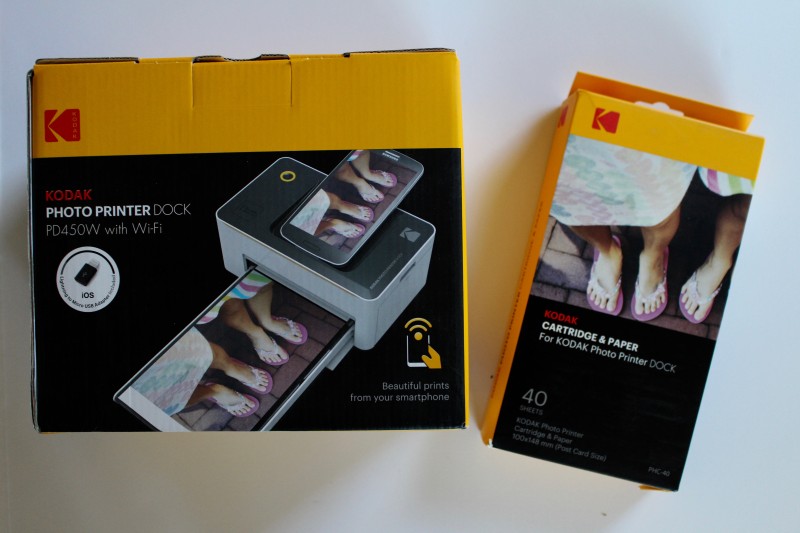 I am a photo-aholic. I have been since I got my first camera sometime in grade school. There is something about photographs… they can bring back forgotten memories and they can instantly bring a smile (or a tear). I love looking at pictures from years ago. I especially enjoy looking at pictures of my daughter when she was first born. I was in a hormonal, sleep deprived, post c-section pain medicated haze for the first weeks of her life. I don't remember a whole lot about those early days, which is so sad. I am thankful for the pictures I have of her when she was so tiny. I also treasure the pictures I have of my friend Leo whose live was taken far too soon. In high school my friends cracked jokes about my endless pictures, but everyone sure is glad to have them now that he is gone.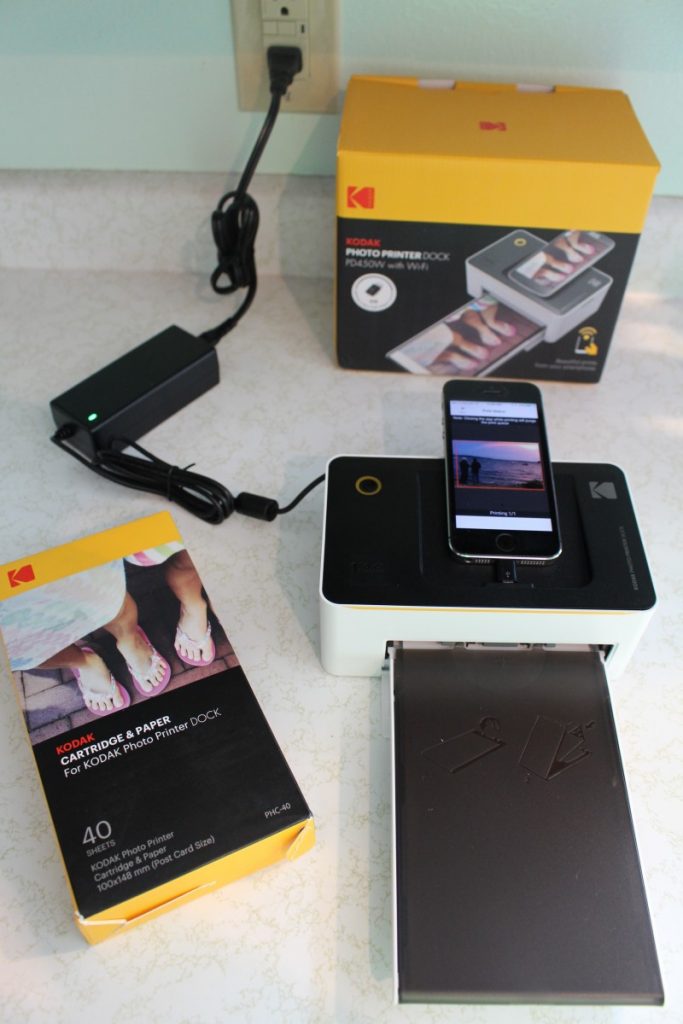 I figure one never can have too many photos. I am a 20-something, but I am "old school" in that I like hard copies of my photos. I scrapbook pictures, put them into photo albums and give them away to friends and family. Ever since I got my first smart phone a few months ago, I have been wondering how I was going to print my pictures from the phone. Luckily, I recently got the opportunity to partner with Kodak to try out the Kodak Photo Printer Dock PD450W With Wi-Fi.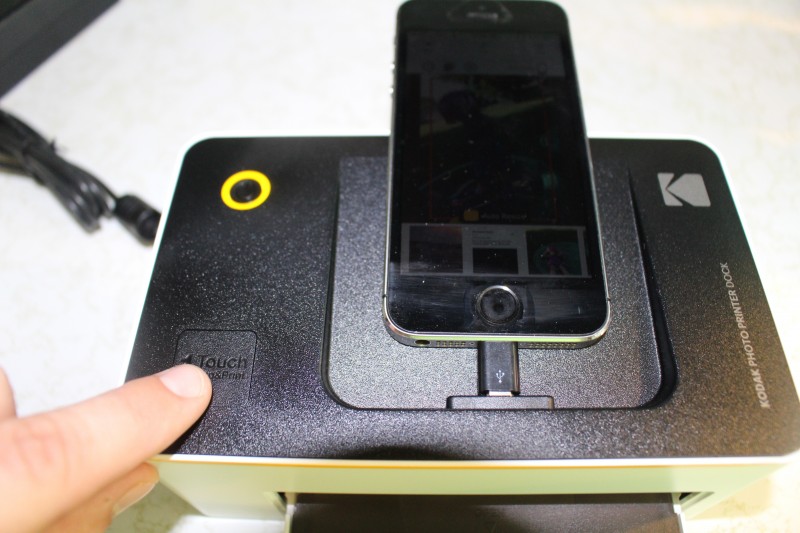 This photo printer is amazing! Here are some of the great features: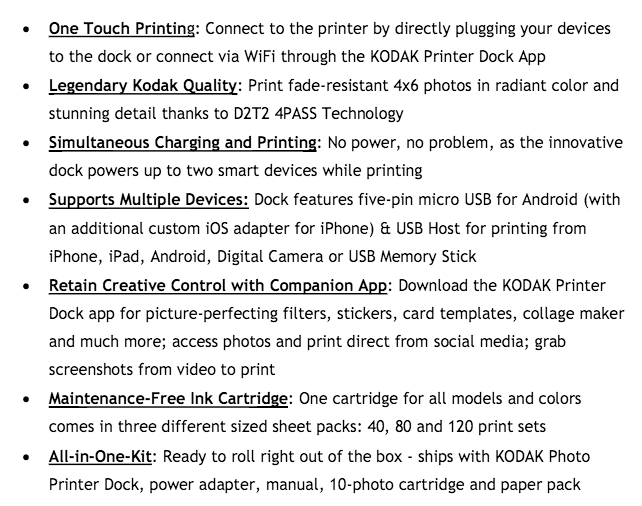 From opening the box to printing my first picture took less than 10 minutes. Instructions are easy to follow. I downloaded the app and was up and running quickly. Pictures take approximately 80 seconds each to print. You can see the stages of color and the finished product above. I didn't have any trouble with photos smudging. They dried extremely quickly. Pictures can be printed easily with the one touch button. You can also easily make edits to the photos using the app.

I printed many photos off of my smart phone. You can see some of them above. Colors are vibrant. Quality is excellent (the photos look a little blurry in the picture, but they are actually quite clear in person). I am very pleased with the printer. Paper and ink cartridge are easy to replace and are relatively inexpensive. I would recommend the Kodak Photo Printer Dock PD450W With Wi-Fi for any photo lover.
Buy It: Head over to Kodak to see for yourself the great selection of products they offer.
Connect: Don't forget to like them on Facebook, follow them on Twitter and subscribe to their YouTube channel for all the latest news and promotions.



This post currently has 7 responses.