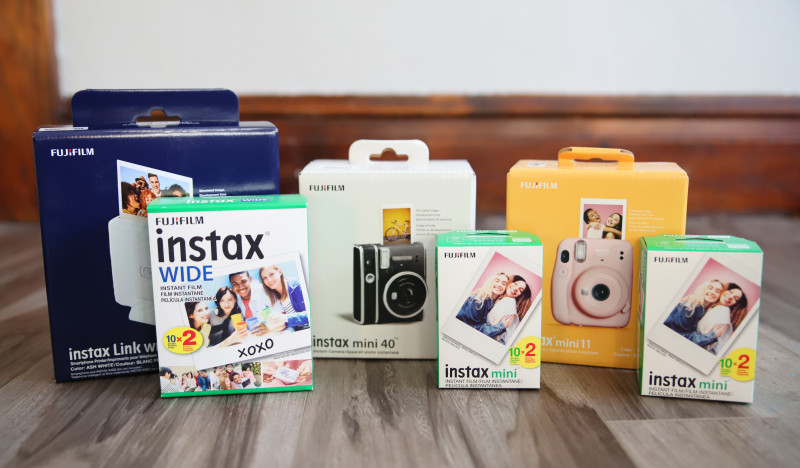 Thanks to Fujifilm for sending me this amazing assortment of products. As always, all opinions are my own.
I got my very first camera when I was eight years old. It was a Fujifilm film camera and I was so excited to take photos and get them developed at our local Walmart each week. Photography has changed SO much since then (I mean, it has been 25 years…), but recently instantly printed photos have made a huge comeback! I've partnered with Fujifilm to share some of my favorite products from their instax line and why they'd make great gifts this holiday season.
Fujifilm instax Gift Ideas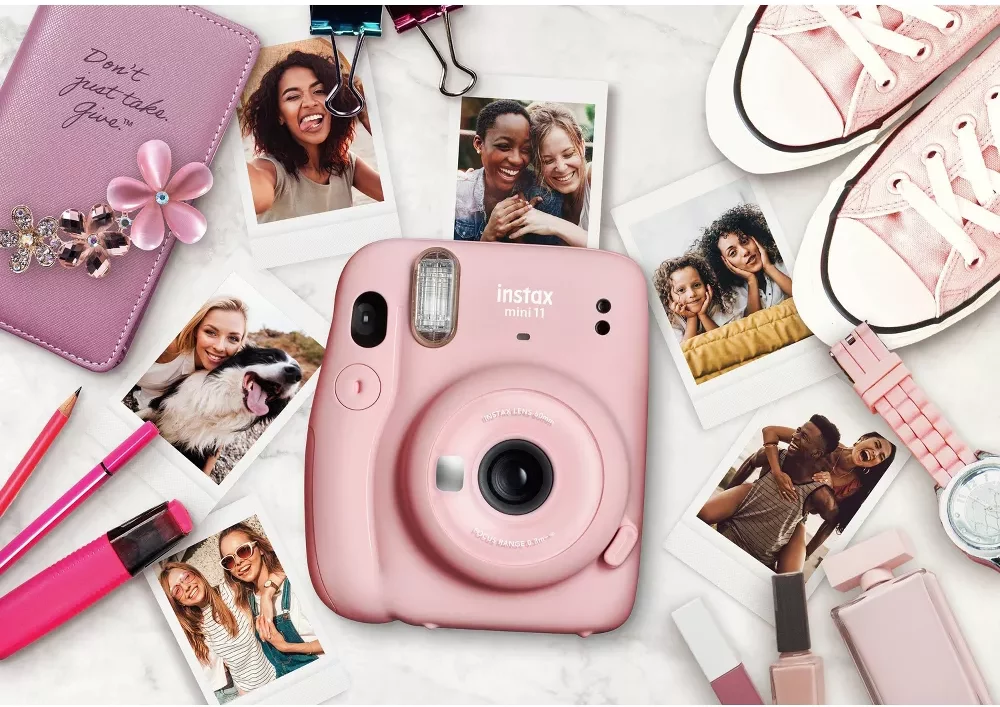 Fujifilm instax mini 11
Our daughter is nine years old and a few of her friends have instax mini cameras. I knew she'd be absolutely thrilled to have her own version of this camera, and the instax mini 11 is the perfect fit. It's so simple to use which is what makes it great for kids. With auto-exposure to help in low-light situations and an automatic exposure and flash, Harper will have no trouble learning how to use it. It's got one-touch selfie mode (because everyone knows how kids love their selfies!) and is compatible with all 2″x3″ instax mini film. The instax mini 11 comes in five color options! I know Harper will be excited to open this at Christmas, and we got her some film so she can start taking photos right away!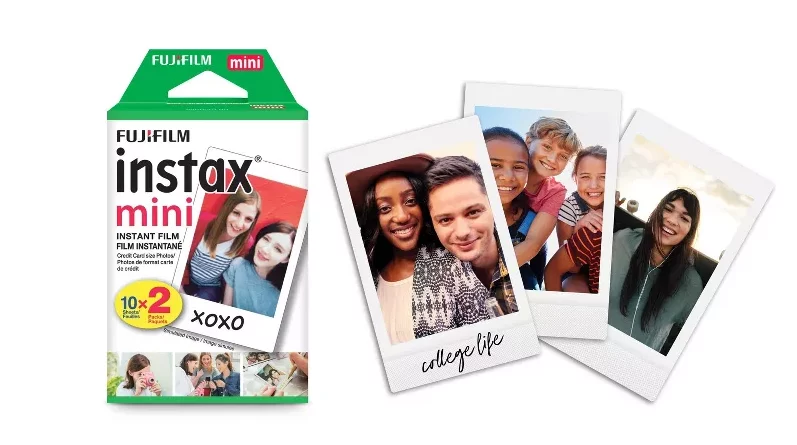 Fujifilm instax mini Instant Film
Fujifilm instax mini Instant Film is compatible with the whole instax mini camera line. Shoot crisp images using these instant color film cartridges, which feature direct positive sigma crystal emulsion technology for optimal grain quality. The 41° – 104° temperature range allows you to capture images in a variety of conditions for more shooting! If you're buying an instax mini camera this holiday season, be sure to pick up some film!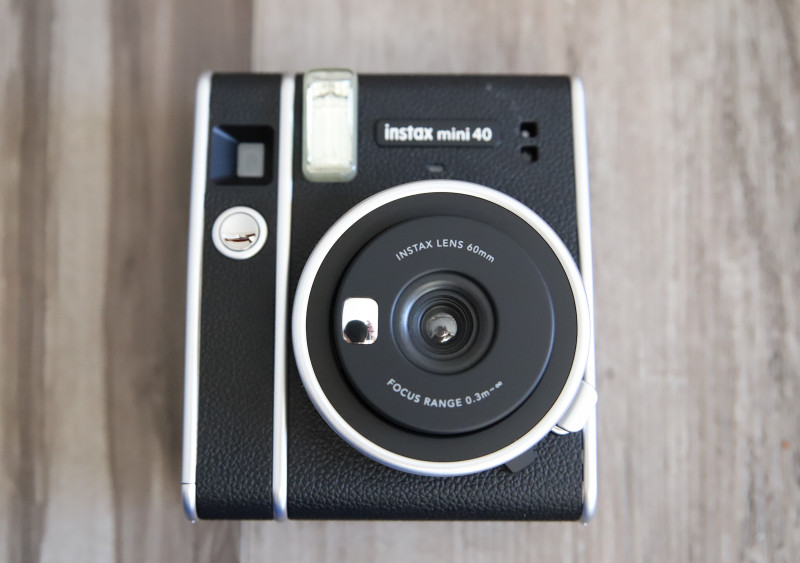 Fujifilm instax mini 40
Another camera option in the Fujifilm instax mini lineup is the mini 40. This instant camera has a more sophisticated look which is great for teens or adults. I'm not going to lie, I'm going to keep the mini 40 for myself! I have always loved instant cameras and I think it will be so fun to take photos and develop them on the spot. The instax mini 40 uses the same 2″x3″ instax film that the mini 11 uses, so Harper and I can share!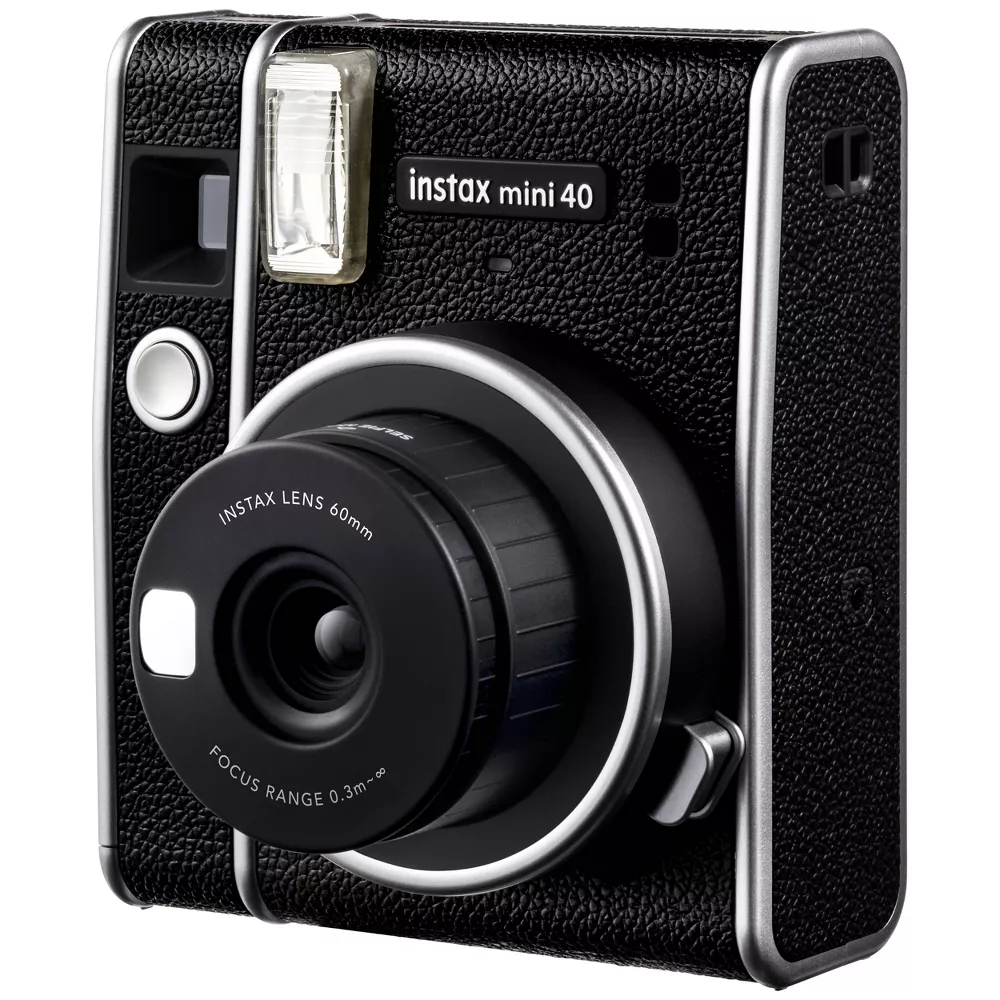 The instax mini 40 is pumped with attitude for today's new generation of image makers and shot takers. Combining "fast to action" features with classic design cues and the use of instax mini instant film, it'll keep you one shot ahead of the rest. Pull out the lens for an extra click, line yourself up in the mirror and capture your style in a one-of-a-kind selfie. With the power of automatic exposure, the camera automatically calculates the brightness of the environment you're in, so what you see is what you get, every shot, every time. All this packaged up in a timeless and epic silhouette. Fujifilm has even edged the design with premium silver accents, and added a deluxe black texture that is sensational to touch. They've gone all out to propel the instax mini 40 into a league of its own.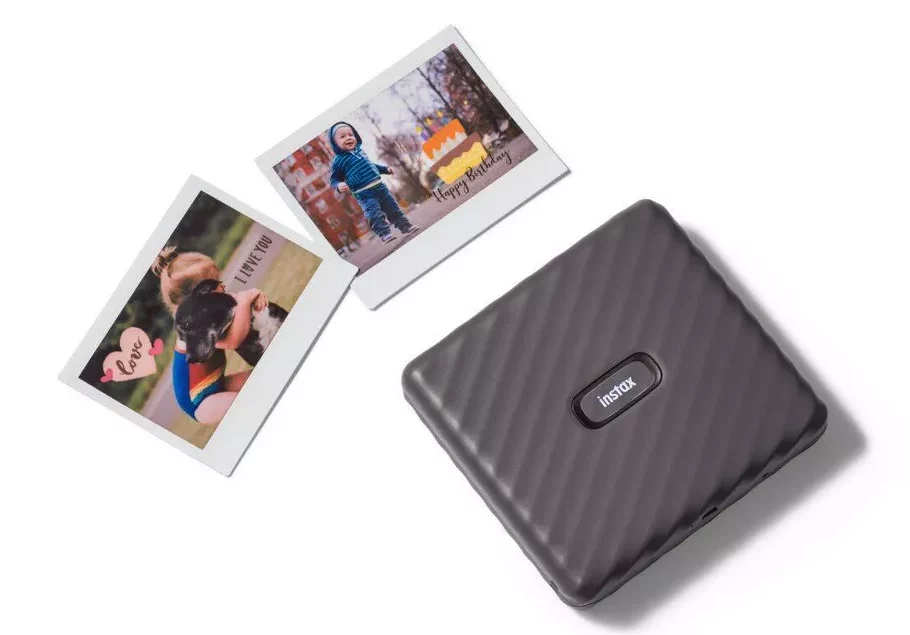 Fujifilm instax Link WIDE Smartphone Printer
I don't know about you, but I'm terrible about getting my photos printed. I take them on my phone, sometimes share on social media, and then they sit for months until my phone is so full I can't do anything with it. instax has a solution for that! The instax Link WIDE™ Smartphone Printer has landed and it's perfect for printing photos straight from my phone via Bluetooth.
Creating the largest prints in the instax product line-up, this wide-format Smartphone Printer is overflowing with 'must-have' features to make sure nothing is lost. After all, the 'fullness' of every moment should be captured for all to see. Not only does the instax Link WIDE get everyone in the photo, the free downloadable app adds a whole other dimension. Connect your Smartphone to the Printer wirelessly via Bluetooth, add text to your photos, resize, apply a filter, play with the contrast – the options are end-less. Swipe up on your photo and print. Personalize your photo and choose from over 30 editable templates to create greeting cards, invitations and much more. Apply a QR code to your photo to link to a URL, hear sounds you recorded and view secret messages and locations – just by scanning the QR code with your Smartphone.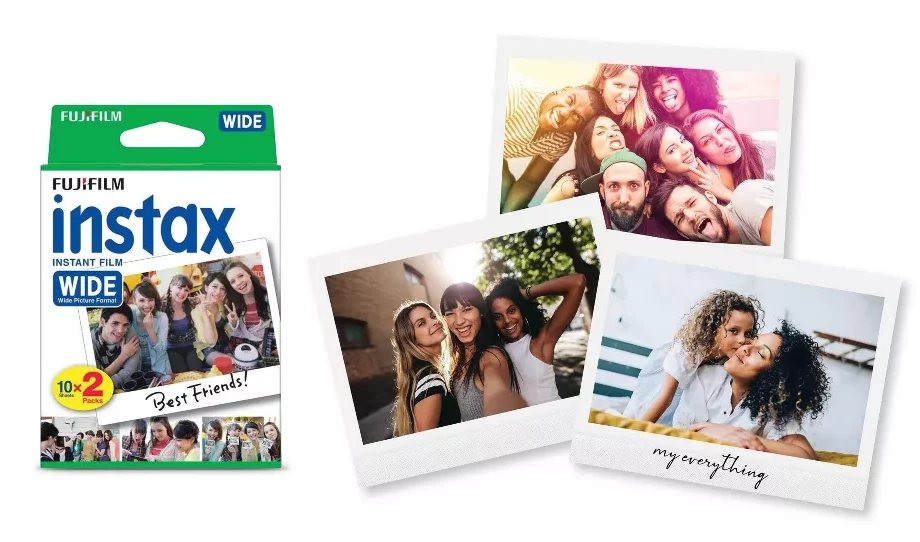 Fujifilm instax WIDE Film
For use with the Link WIDE Printer, you'll need Fujifilm instax WIDE Film. This film is compatible with instax wide cameras and comes in 2 handy cartridges (each with 10 wide format prints 10.6cm x 8.4cm). The Instax Wide Film's easy-to-load cartridges deliver ten superb wide format instant photos including capturing large group shots, clear macro close-ups and far away landscapes. Instax film ensures intense, glossy reproduction, vivid colors and natural skin tones. For use in all Instax Wide format cameras and with the instax Link WIDE Printer.
I think all of these products are going to be a hit this holiday season! Be sure to visit Fujifilm to check out all of their product options.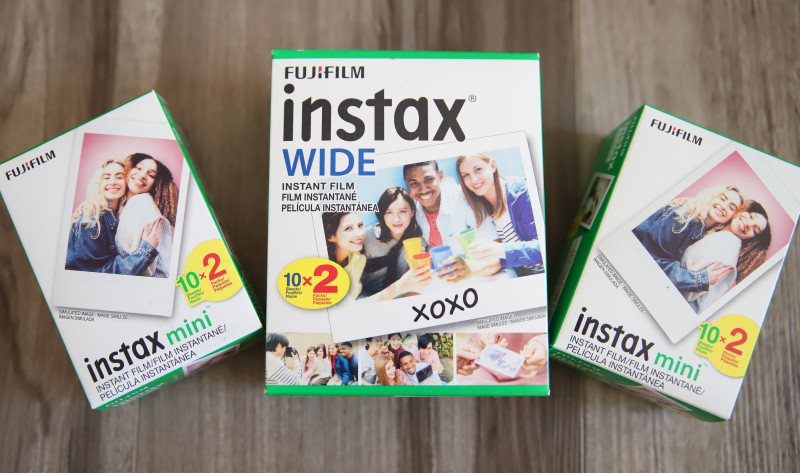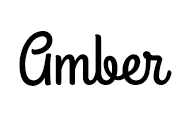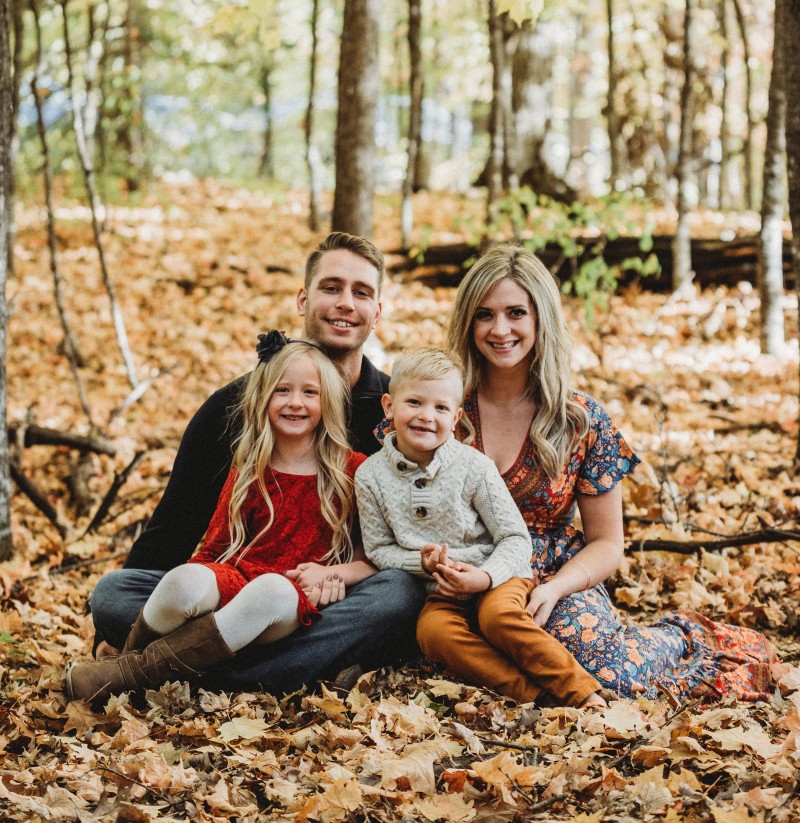 Hi there! I'm Amber, a 34 year old wife and mom of two from central Minnesota. I love to be outside with my family anywhere the weather is warm (which means I spend half the year freezing). We're a homeschooling family that loves to travel as often as possible! When I have a spare free moment, I love to read, take photos, and scrapbook. I'm interested in anything that makes life more fun; I also love socializing and sharing about my favorite products!
This post currently has 5 responses.