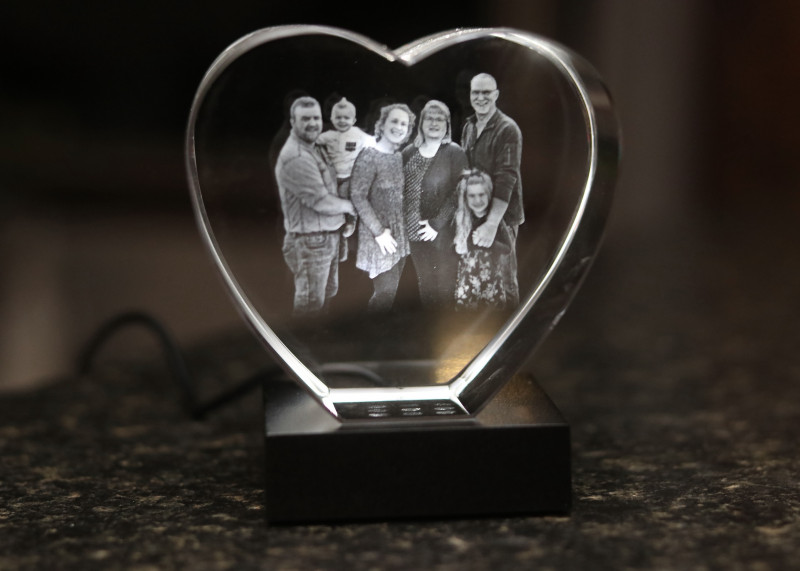 Thank you to Crystal Clear Memories for sending a Crystal for review in exchange for my honest opinion.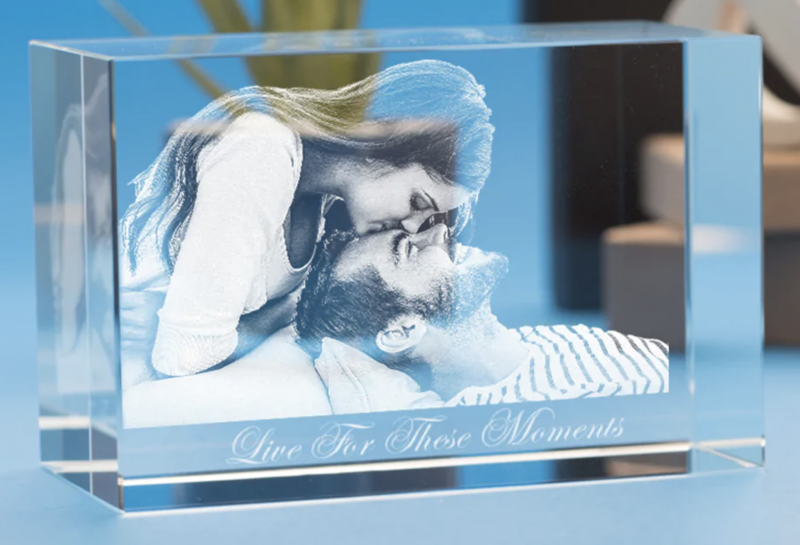 Happy Early Valentine's Day! I wanted to have this Crystal Clear Memories crystal in hand before I shared it with you. Although it's too late for a Valentine's Day Gift this year, these would make a great gift for your Anniversary, Mother's Day, Father's Day, Graduation, Christmas, a Birthday or as an everlasting Memorial.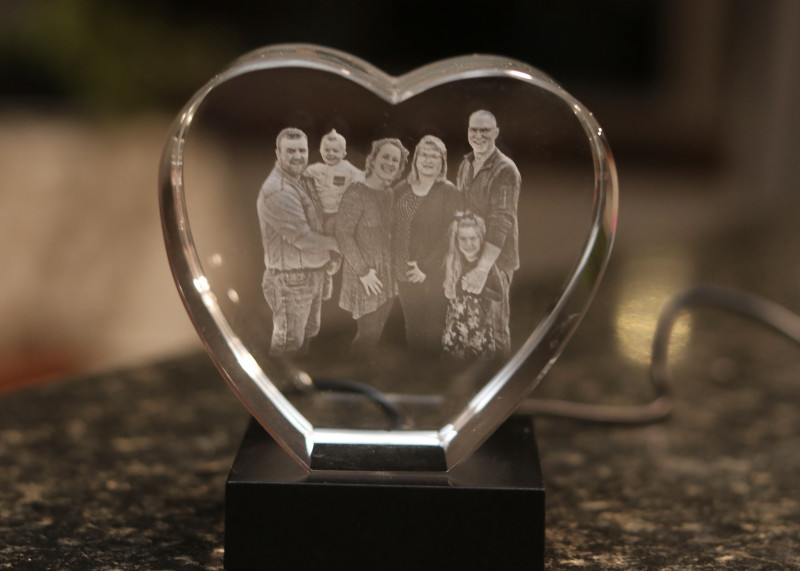 Crystal Clear Memories engraves your favorite photo on a beautiful crystal. Choose a photo with just one person, or multiple. You can even choose a picture of a favorite pet! Just set the crystal on an LED light base to show off its beauty even in the dark! There are several shapes and light bases to choose from. I chose a basic black LED base, but there's also wood grain bases and even a rotating round LED base. Since I wanted a photo of my family on the crystal, I chose a heart shape. But there are also rectangle, cube and prestige (shown below) shape options, depending on your photo and preference.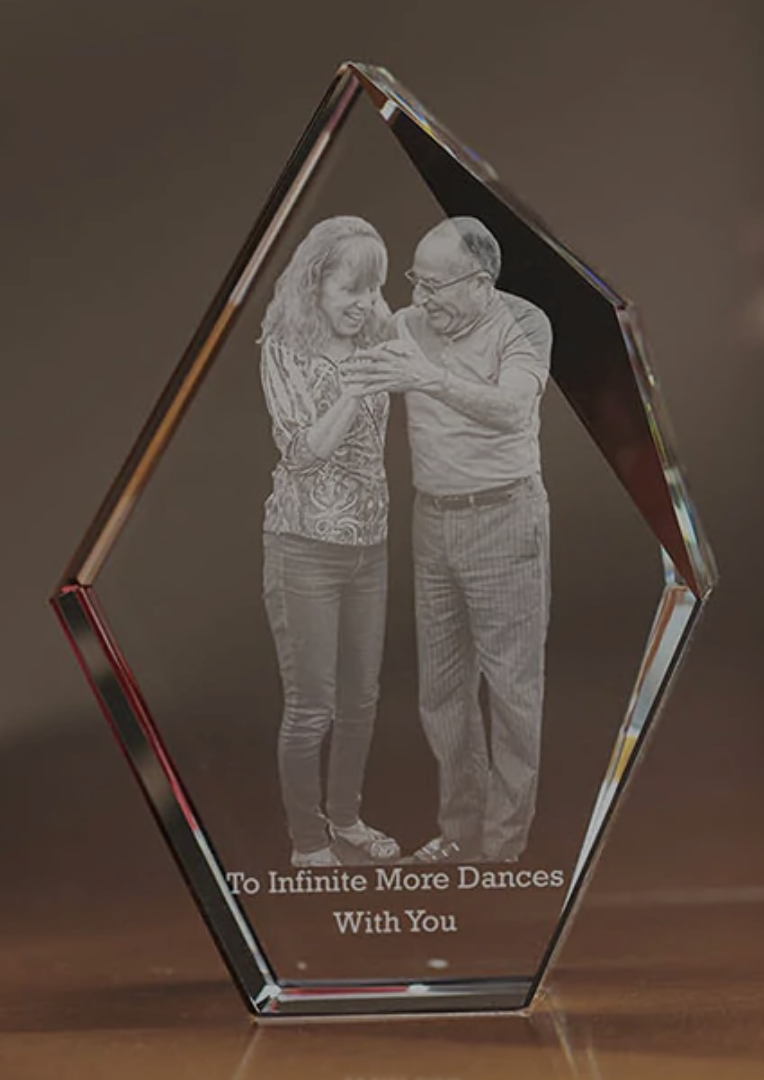 My photos really don't do this crystal justice! Crystal Clear Memories' engraving process ensures your crystal image shines brighter and more is more defined than their competitors. The crystals are made with fade-free glass so your crystal will not fade over time. They brag that the xenon-white LEDs in the base will not burn out!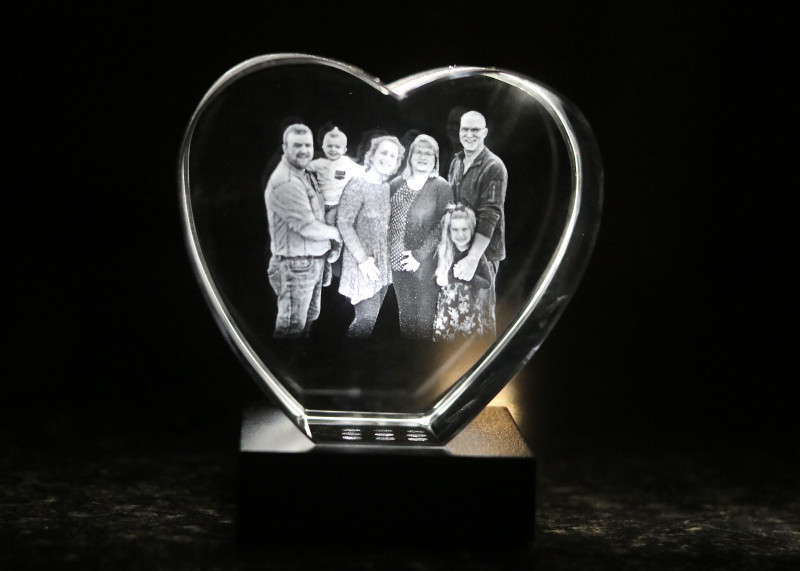 Shipping from Crystal Clear Memories is fast and free. Crystal Clear Memories' warehouse is located in Tampa, Florida. They hand-engrave and ship your precious crystal quickly to meet your guaranteed delivery date. You don't have to worry about breaking your crystal, because it is backed with a five-year break-free guarantee. I am very happy with all aspects of my crystal. My kiddos love it too, and have already claimed it as their new night light in their room.
Tell me in the comments: if you made a Crystal Clear Memories crystal, whose photo would you chose to put on it?
Buy It: Head over to crystalclearmemories.com
Connect: Don't forget to like Crystal Clear Memories on Facebook, follow them on Twitter, Instagram and Pinterest for all the latest news and promotions.


Hi, my name is Asha. I am 34-years-old and am a nurse by profession. Right now I am battling Breast Cancer. My husband and I have been married for 8 years and together we have a sweet seven-year-old daughter, a fun four-year-old son, and a lovable bunny named Caramel. I enjoy spending time with family, taking photographs, scrapbooking, hunting, fishing, cooking and gardening.
This post currently has 4 responses.