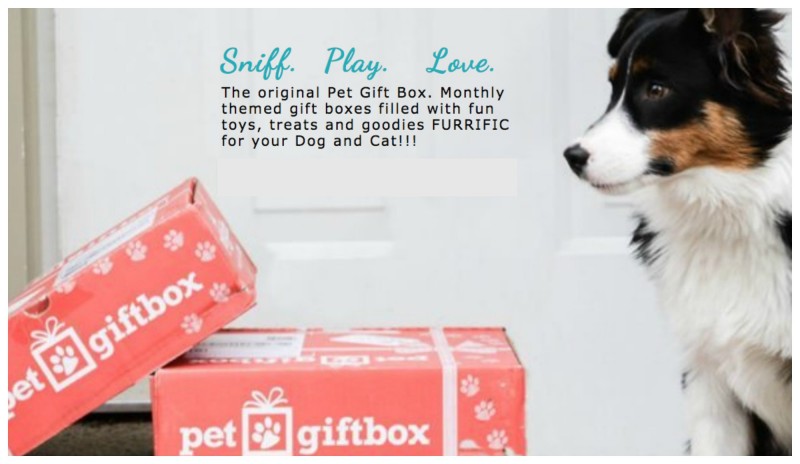 I received a PetGiftBox to facilitate this review.  All opinions are my own.
If you've been following the blog lately, you may remember that the last couple of months, I made a change to my TheGiftBox Company subscription and gave their PawPack boxes a try.  The PawPack is just one of their other choices from their complete line up of subscription boxes.  They offer a unique service that lets you pick, switch, and pause your preferences at any time giving subscribers a variety of options.  Choose from: MomGiftBox, SweetsGiftBox, PetBox, PetGiftBox, PawPack, FishingGiftBox, and EscapeGiftBox.  So many choices!

So today, I'm back to sharing our newest PetGiftBox with you.  While the PawPack Boxes are for bigger chewers, the PetGiftBox is more customized to the size of your dog (and they also offer a cat version for feline members).  Since our little Yorkie, Angel, is only 3#, she's not much of a "tough chewer" so we switched back to PetGiftBox for a bit again.  We did just get a new outdoor puppy though so we may be jumping back and forth between boxes too, which is why TheGiftBox Company is so awesome!
Each Month Is A Different Theme!
Another really cool aspect of PetGiftBox is that each month box features contents focusing on a specific theme.  Sometimes they are holidays and other times it's a general topic like baseball.  For September, they chose a really unique and awesome theme: Welcome To London!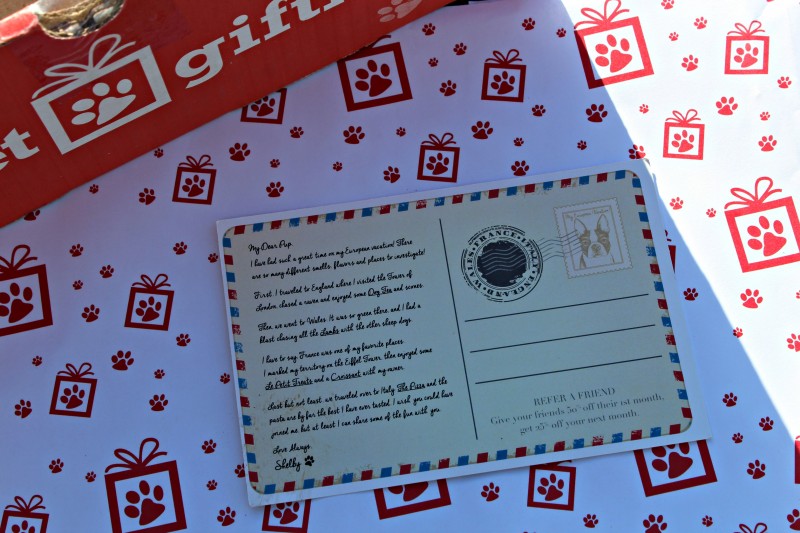 A fun aspect this month was that, instead of the typical list of what's included, they sent it postcard style!  So cute.  The items in the box are eloquently wrapped into the wording on the postcard as well as mentions of sights from a European vacation.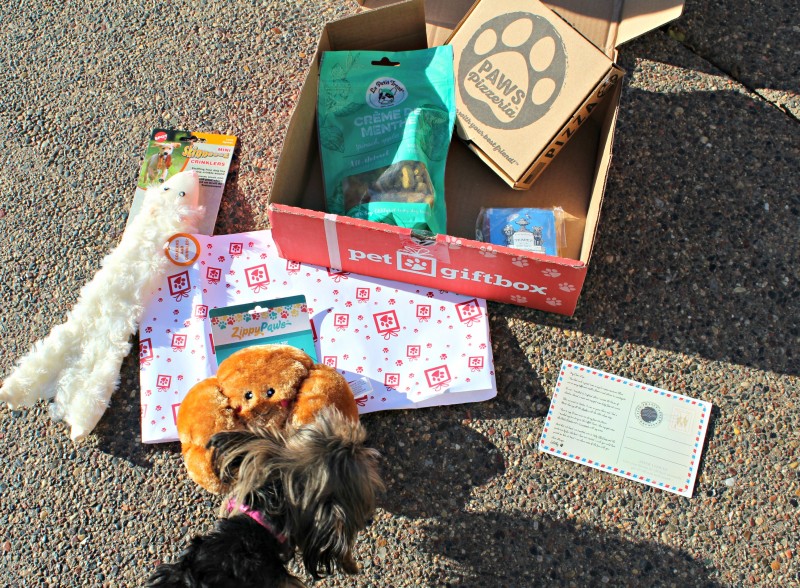 PetGiftBox September Contents
Croissant Squeaky Plush Toy
Paws Pizzeria Grain & Gluten Free Pizza
Skinneeez Crinklers Lamb Toy
Le Petit Treat Creme De Menthe Dog Treats
It's Tea Time For Pets! Dog Tea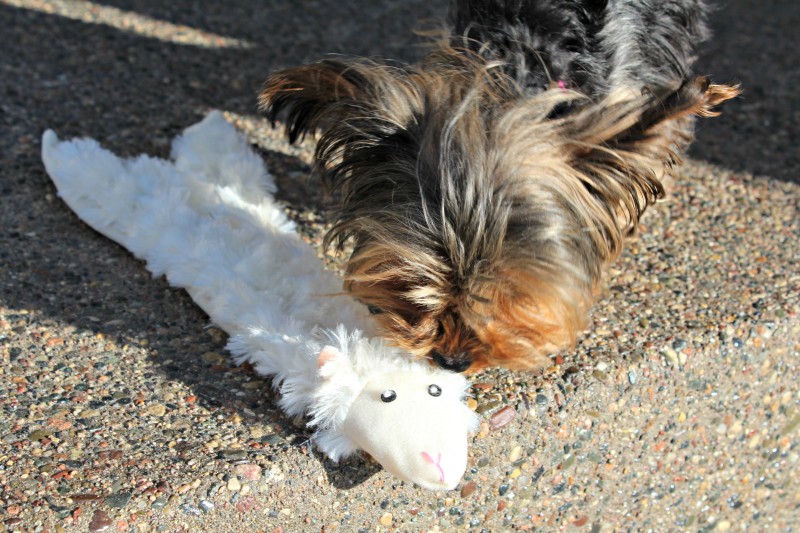 As usual, the toys are absolutely perfect for Angel!  Even at just 3#, she loves to play and both of these are perfect in size and offer the squeak that she loves.  The food items in this months package were shared between all four of our dogs (as we also have two big outside dogs as well as a new outside young pup) and everyone enjoyed those as well.  Overall, great box that the entire family enjoyed, as I sometimes think the kids have more fun than the dogs!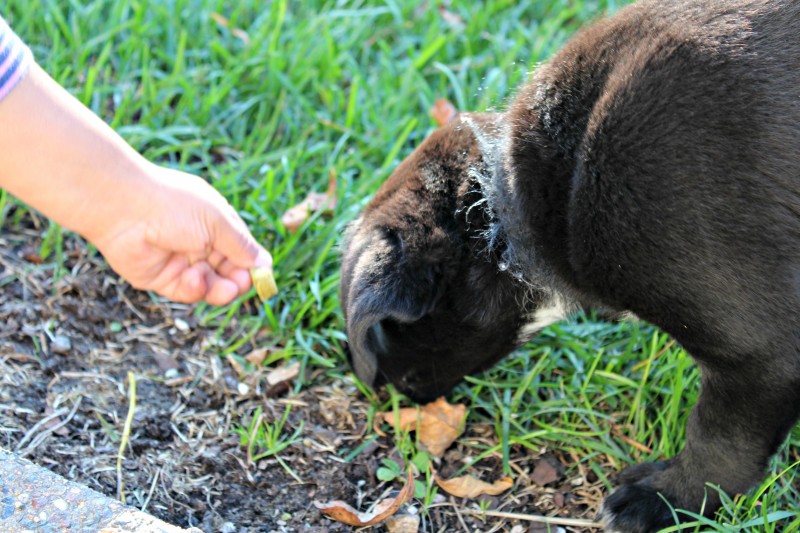 Buy It: Head over to PetGiftBox.com to learn more about what they offer. Packages are available for both Cats as well as Dogs! Be sure to check out their subscription packages and options.
Discount Code: PetGiftBox.com is offering a discount of 50% off your first box! Just use the code: Angel123.
Connect: Don't forget to like Pet Gift Box on Facebook, follow them on Twitter and Pinterest, and Instagram for all the latest news and promotions.
Win It: PetGiftBox.com is generously offering one of our lucky readers a 1-Month Subscription to either PetGiftBox or PawPack!  This giveaway is open to the US only and will end October 15th, 2016. For your chance to win, enter the Giveaway Tools below. Good luck!
This post currently has 9 responses.