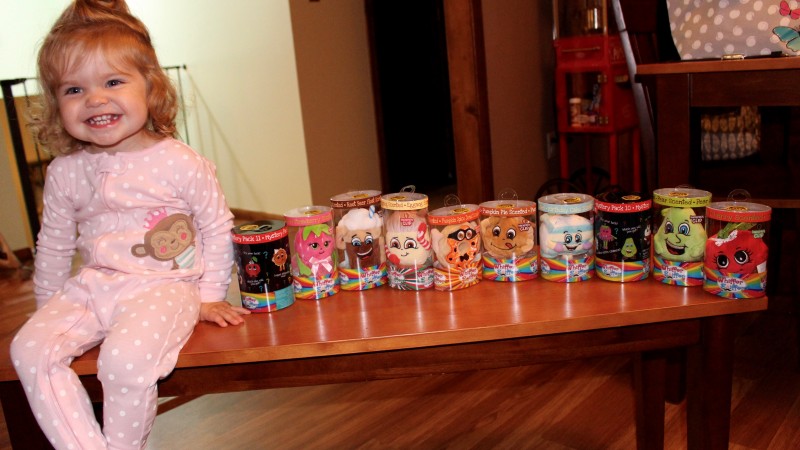 Thank you to Whiffer Sniffers for sending product for review in exchange for my honest opinion.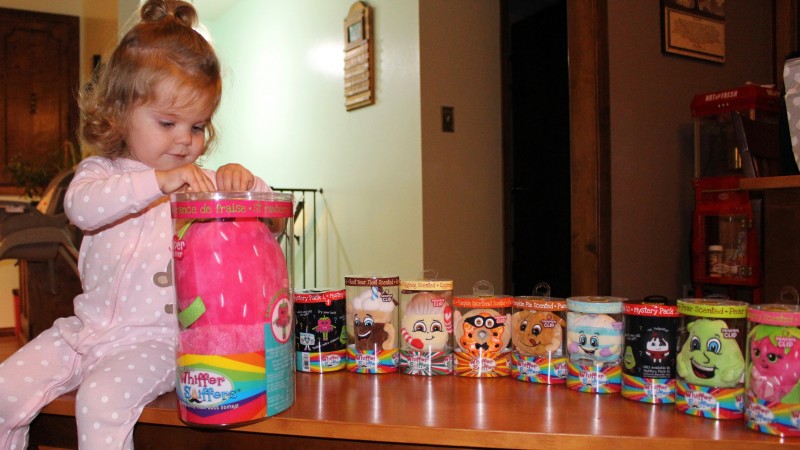 Earlier this year, I was introduced to Whiffer Sniffers for the first time. If you aren't familiar with them yet, Whiffer Sniffers offer collections of backpack clips, huggable super sniffers and scratch n' sniff stickers. You can find my first Whiffer Sniffers review HERE.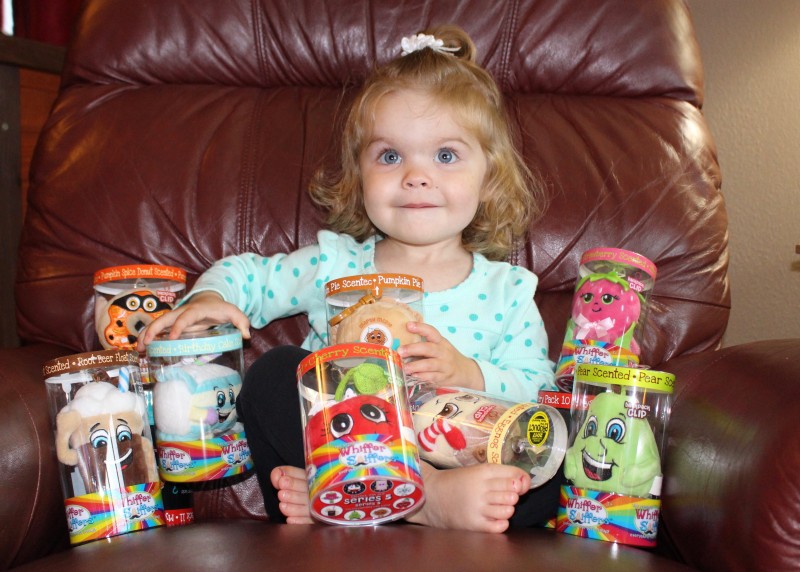 Today, I get to share the new, Series Five Whiffer Sniffers Collection with you. There are 10 new characters plus there are two Gold Bag Sniffer Mixes, which are a combination of two Whiffer Sniffer clips and are only found inside Mystery Packs. The names of the new characters are: Birthday Cake Jake, Strawberry Twirl, Rudy B. Floats, Hal O. Ween, Mr. Fudgentop, Ben Toasted, Perry, Cheri Cherry, Marty McPie, and Ed Nog.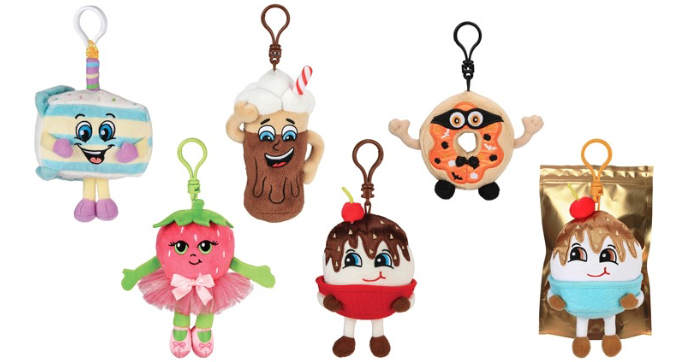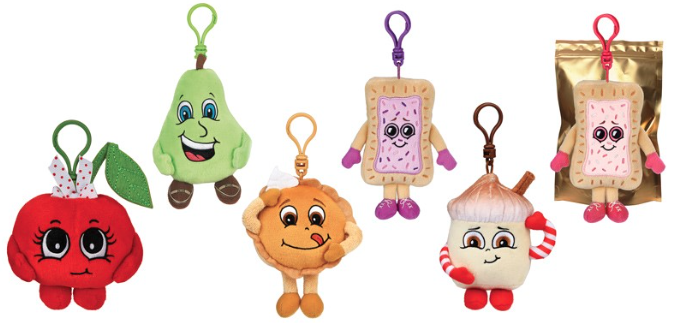 As you can see from the pictures, my daughter really enjoys the whiffer sniffer clips – and this time, my husband was around for the unboxing of the characters and he even found a favorite – Rudy B. Floats! He says he's going to keep it on his golf bag.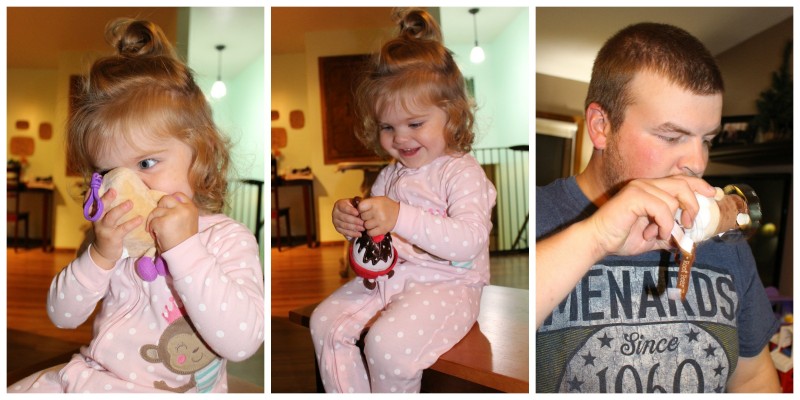 Our daughter has one attached to her backpack. Our daughter loves playing with them too, but I do need to watch her as she's playing as they are recommended for ages three and up (she's only 22 months).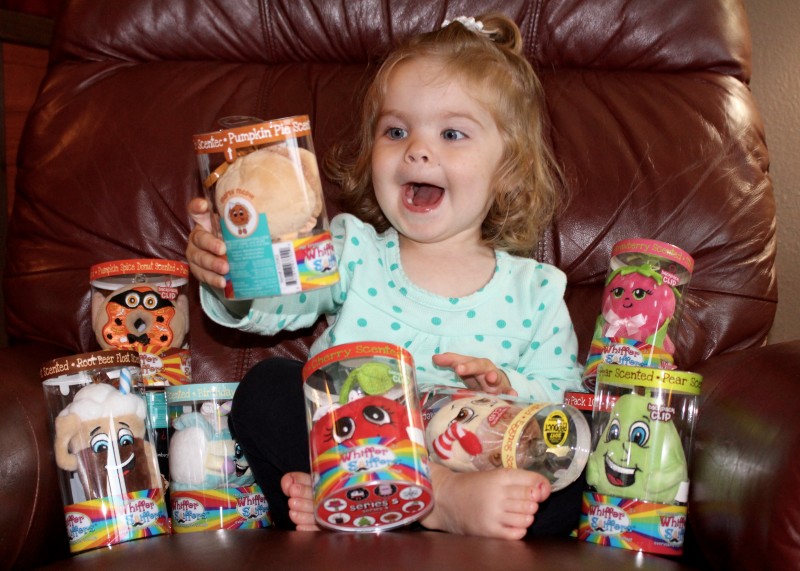 The scents are true to whatever food the character is meant to be. The scents are light and not overwhelming once they are out of the packaging for a few minutes. Scent is meant to last at least a year.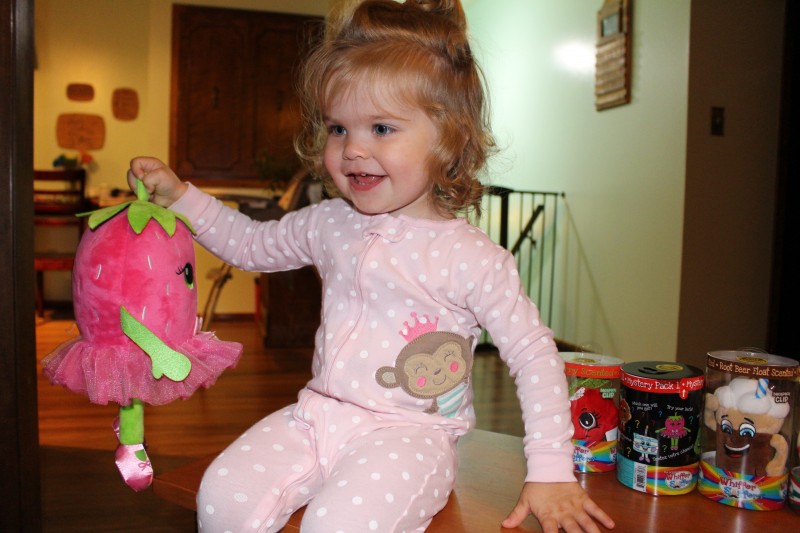 Pictured above and below is a Whiffer Sniffer Super Sniffer – Strawberry Twirl. It is a strawberry scented huggable plush that can be used as a pillow, toy, or decoration for your child's room/bed. Super Sniffers are available in the following characters: Birthday Cake Jake, Mr. Fudgentop, Strawberry Twirl, Ben Toasted and Cheri Cherry.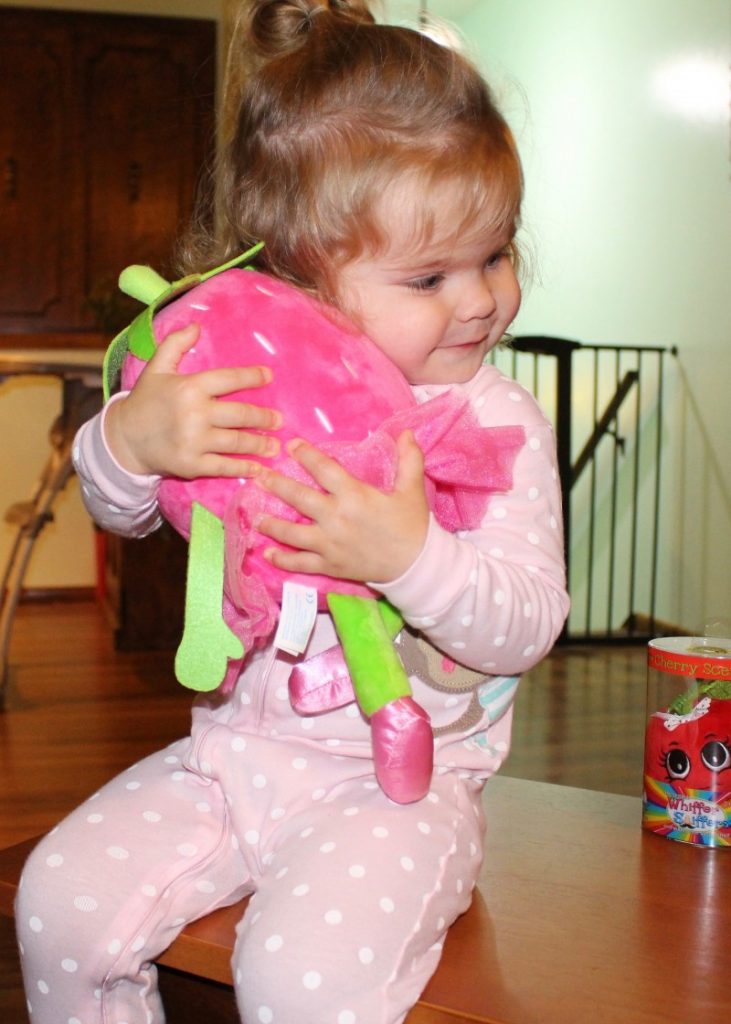 I've also gifted some Whiffer Sniffers to my goddaughter, and plan to use them as gifts again in the future. They are great for school-age children to attach to zipper pulls, their backpack or hang in their locker. They are the perfect price point and size for stocking stuffers!
Buy It: Head over to Whiffer Sniffers to see for yourself the great selection of products they offer.
Connect: Don't forget to like them on Facebook, follow them on Twitter and Pinterest, and subscribe to their YouTube channel for all the latest news and promotions.
Win It: Whiffer Sniffers is generously offering one of our lucky readers a mystery 5 pack of Whiffer Sniffer clips. The giveaway is open to US only. The giveaway will end October 18th, 2017. For your chance to win, enter the Giveaway Tools below. Good luck!



This post currently has 6 responses.