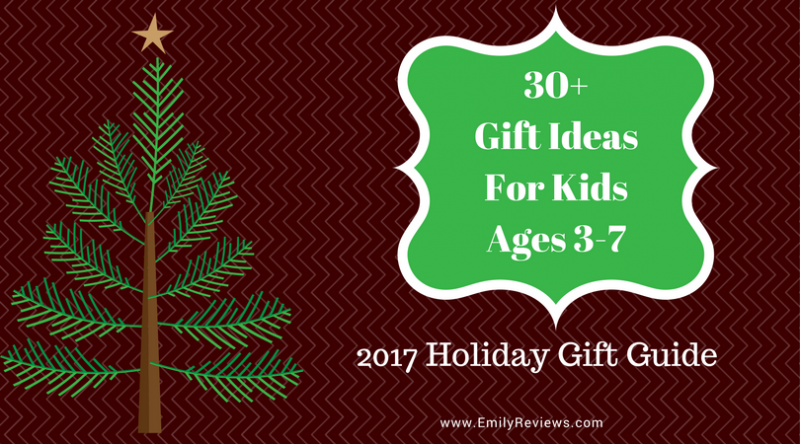 Emily Reviews writers were sent products for inclusion in our gift guide. There are affiliate links in this post. All opinions are our own.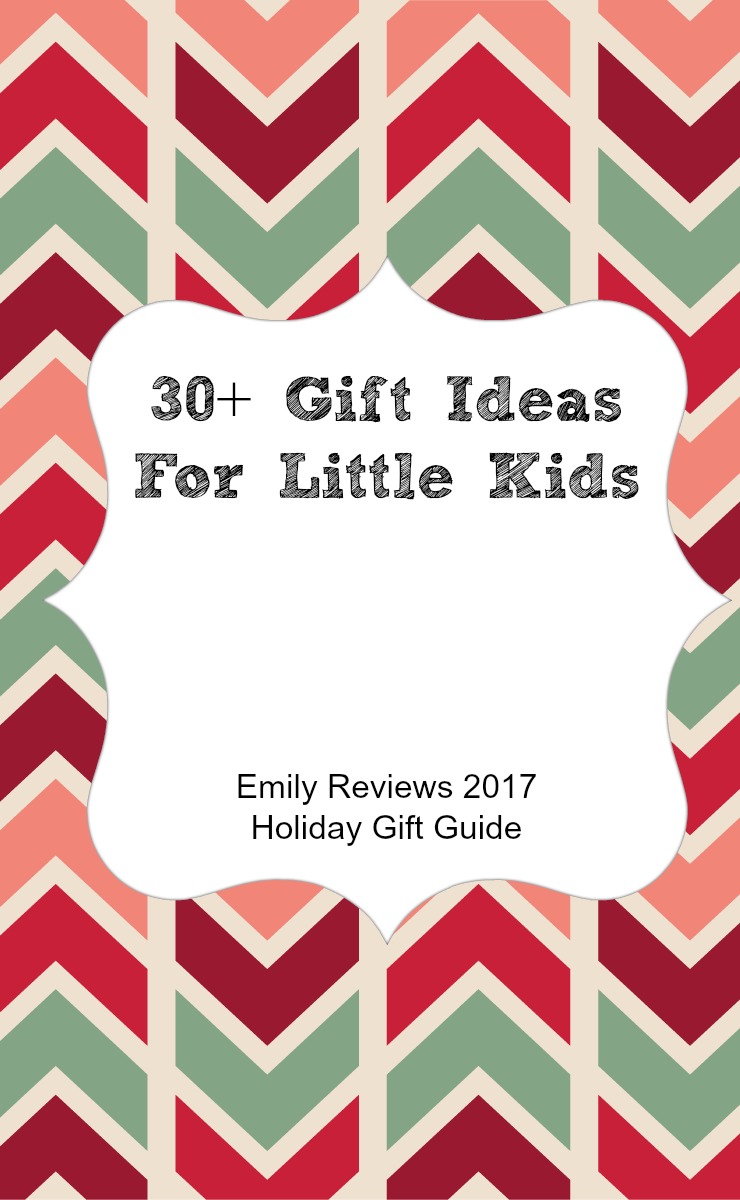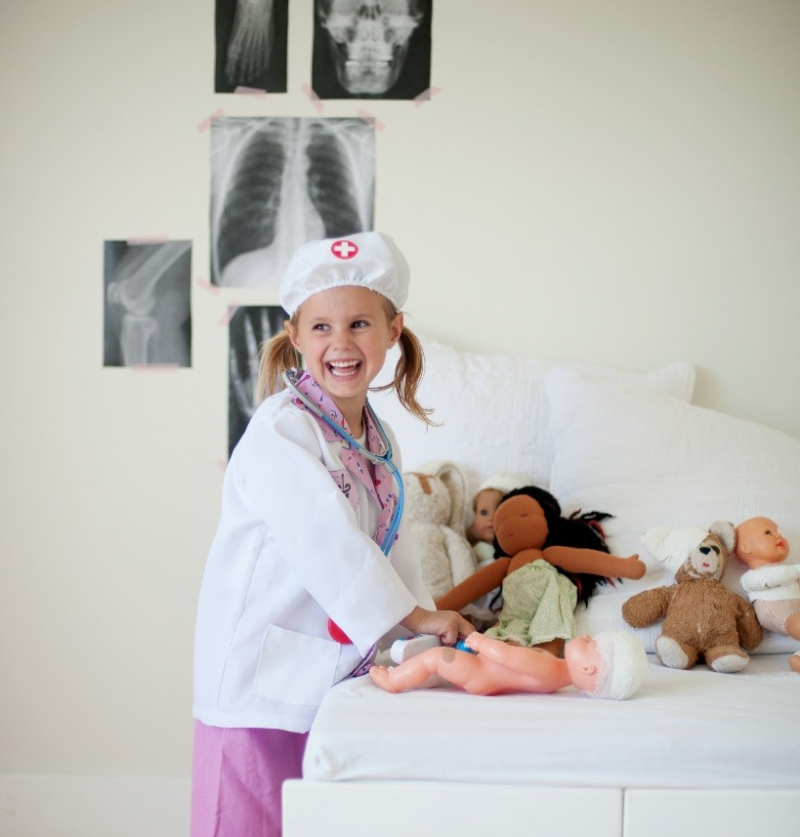 Great Pretenders' Pink Doctor With Accessory Sets is perfect for pretend play. It allows little ones to dress up like a doctor while using the stethoscope, thermometer, and other accessories to perform check-ups. This set is fun for playing with siblings or friends, or for independent play when using a doll or teddy bear. This set is also available in green instead of pink.
Buy it: GreatPretenders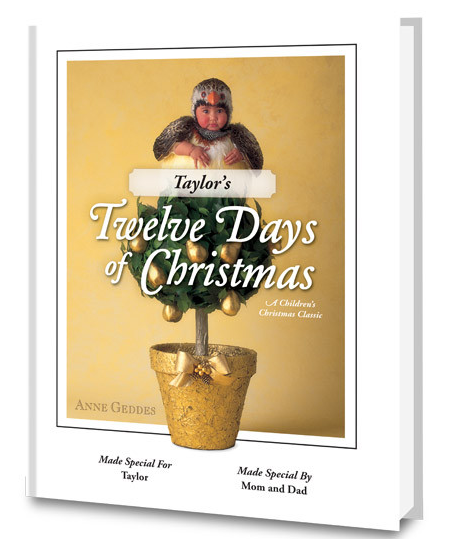 Personalized gifts are always great and the Put Me In The Story Anne Geddes Twelve Days Of Christmas is absolutely delightful.  Each page features the child's name in the classic song and there's the option to add photos throughout the story too!  Flipping through the pages, you'll find adorable babies dressed for their parts in the story.  Complete with the child's name on the cover as well as a dedication page, this hardcover book is a fun keepsake that will be read time and time again through the years.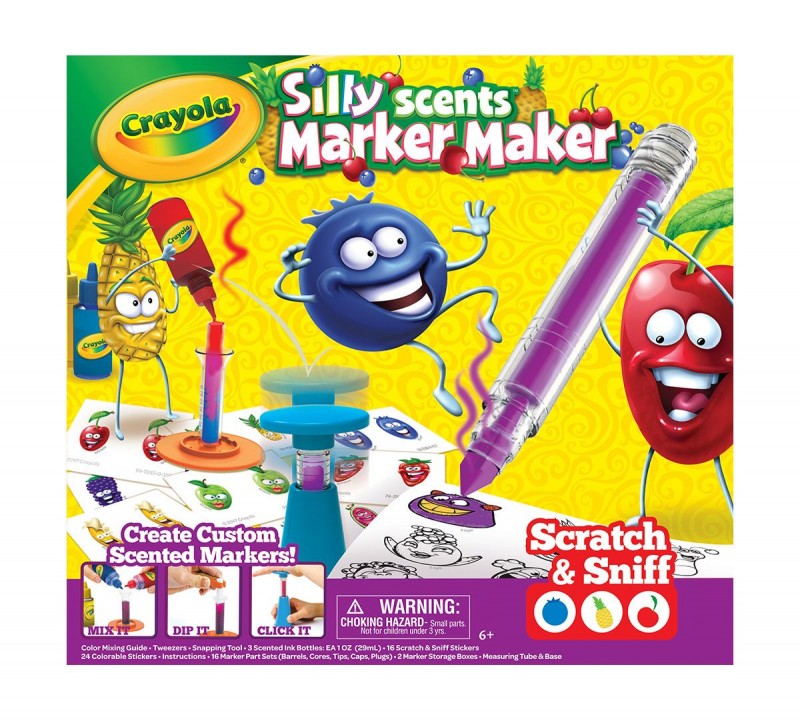 Crayola Silly Scents Marker Maker gives kids the chance to make their own set of markers. They get to blend custom colors and scents. Kids can use the color mixing guide or create a completely unique color. Silly Scents Marker Maker includes everything needed to design, assemble and store sixteen markers. It also includes Scratch & Sniff stickers and blank sticker sheets for kids to decorate.
Buy It: http://shop.crayola.com or Amazon.
Books are always a fantastic gift. These fun titles from Candy Campbell, DNP, RN, CNL, FNAP would make great gifts if the little ones on your list have a mom or grandma who is a nurse or if they were a premie. My Mom Is A Nurse, My Grandma Is A Nurse and Good Things Come in Small Packages: I was a Premie are all paperback books that are easy to read and have bright, beautiful illustrations. These unique reads are sure to be a hit. Also available in Spanish and Japanese versions.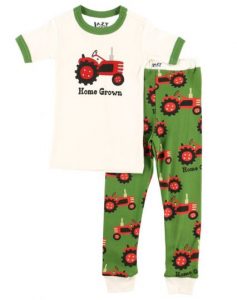 Matching pj's with the most adorable sayings and characters are perfect for the little one in your life! Short Sleeve and long sleeve options are available at Lazy One. Snug fitting pants and tops keep even the most restless sleeper feeling tucked in and warm at night.
Buy It: www.Lazyone.com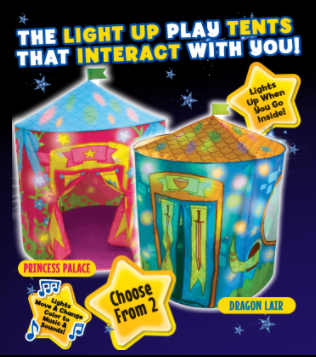 Kids have a vivid imagination and dream of being brave knights and elegant princesses all the time. It's important as parents to encourage their creativity and make-believe play. Twinkle Play Tents allow kids to enter a magical world of wonders. These tents aren't your typical play tents! They have a magical light show with starry lights that move and change colors that are motion activated and light up to the sound of voices, music, and clapping. They are also a generous size (about 4′ in diameter) and use only safe LED lights. These tents also come with a handy carry bag. These fun play tents come in 2 different styles: dragon's lair and princess palace and are sure to please all little knights and princesses who dream of magical worlds.
Buy It: Visit the website to find our more about these fun play tents. They are now available for purchase at Walmart stores.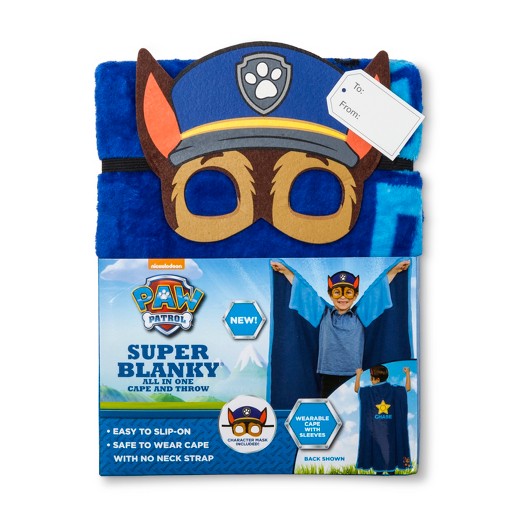 Super Blankies are throw blankets with arm slots that make them double as capes! The Paw Patrol one will please little ones who enjoy the show. With the simple design of just inserting your arms into the slots, it's one-size-fits-all. There is no neck strap so it's safe to use when pretending to use it as a cape. It even comes with a mask that lets you pretend to be Chase!
Buy it: Target or Target.com.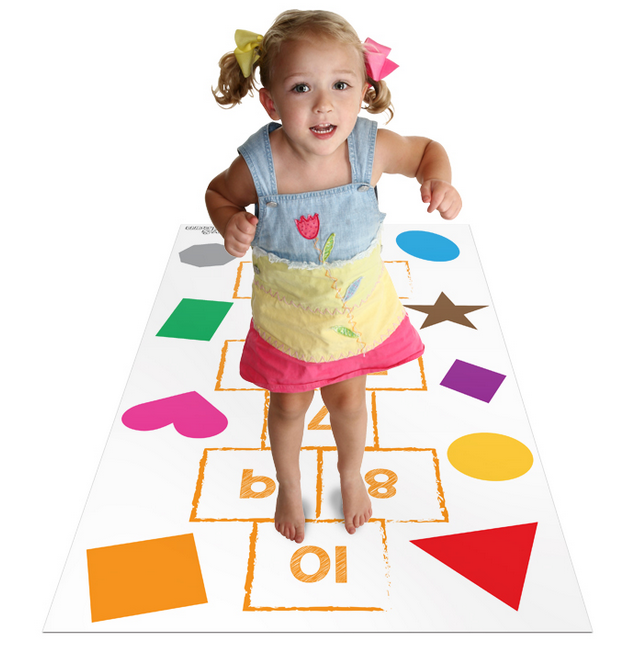 Get kids up and active with the Teach My! Hop & Learn Yoga Mat.  Designed to encourage active learning for all ages through a combination of hopscotch and yoga.  Physical activity is so important and Teach My! has combined the classic game of hopscotch in an easy to use, high quality mat.  The front side of the mat features Hopscotch with Shapes & Colors while the back side offers ABC Yoga Inspired Poses.  This set even comes complete with 2 bean bags, folding game spinner, and 45 ABC, Colors, & Shapes Play Tokens.  Kids won't even realize they are learning because they are having so much fun!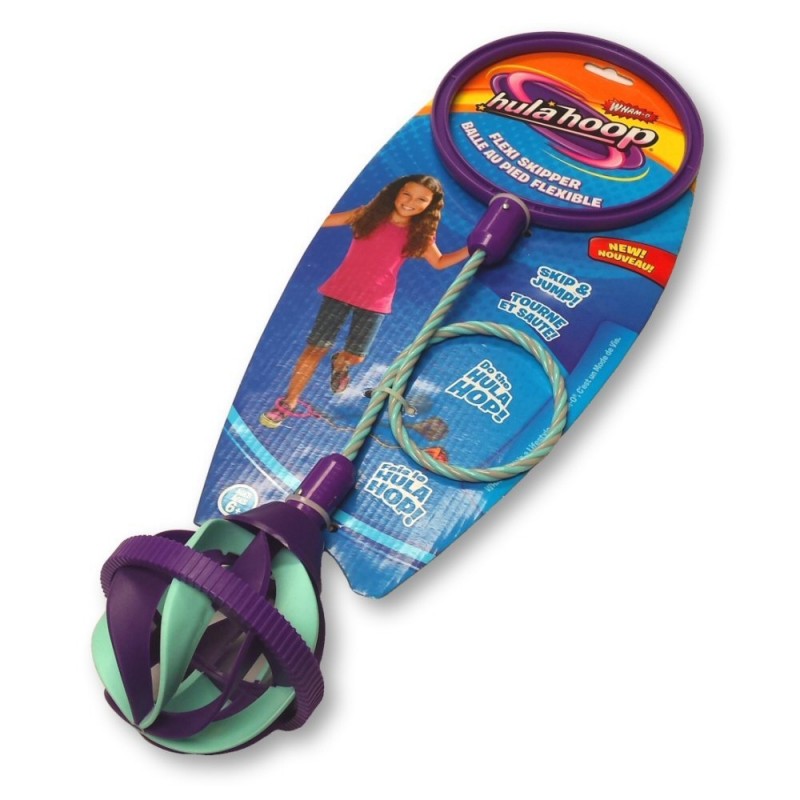 Wham-O Hula Hoop Flexi Skipper provides hours of jumping, skipping and hopping fun. The Flexi Skipper is easy to use; simply place your foot through the hoop and begin moving. Kids have no idea they are getting exercise while having fun! Hula Hoop's Flexi Skipper is portable play for kids ages 6 and up.
Buy It: www.Amazon.com

DotDotSmile With Chelsey Bennett is a children's fashion company that makes dresses, rompers and leggings for little girls size 6 months to 10 years. The dress styles pictured above are the Tank, Classic Cap, and Ballerina styles. These oh-so-soft dresses are easy to wash and wear, they are stretchy and non-restrictive. They are perfect for playtime or going out and about. These dresses just begged to be twirled around and danced in!  They are sure to be a hit with any little girl!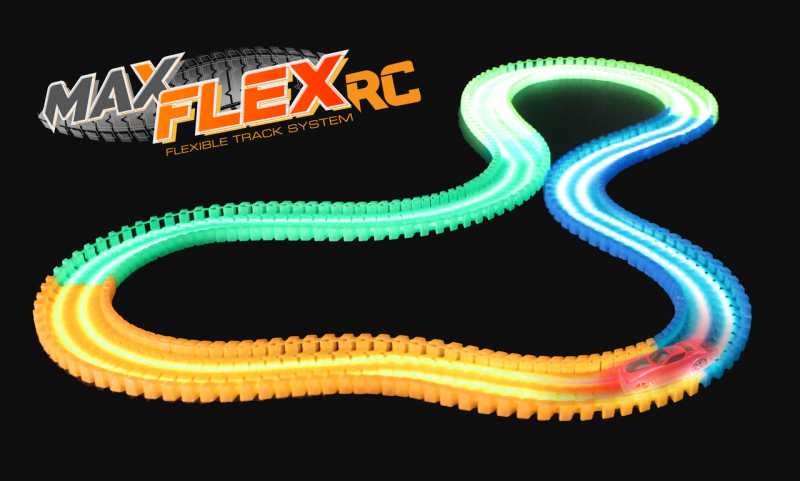 Max Flex RC 200 track is a flexible track that can be made into a variety of designs. The track is designed to fit most small cars, and comes with a remote-control car that fits on the track. It includes 200 pieces of track which equals over 8 feet. The track even glows in the dark making it fun for playing with the lights off. Tracer Racer cars beam down light from the undercarriage to help light up the track after it has passed over the pieces! Safe for ages 3+.
Buy it: Skullduggery.com.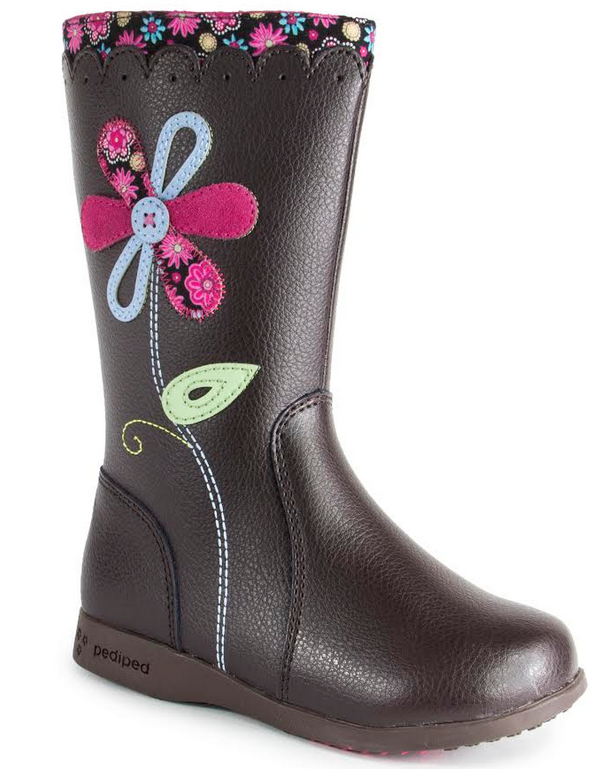 Footwear is always a great choice for a gift under the tree and the pediped Flex Kenadi Chocolate Boots are perfect for this time of year!  Available in sizes EU 24-33, these boots feature a leather upper, fleece lining, side zipper, and flexible rubber sole.  And the flower details on the side make these boots extra charming.  Perfect for pairing with pants or a dress, they are sure to be loved.  Carrying the name pediped, you can confidently know that you'll find exceptional quality, unsurpassed comfort, and distinctive styles that kids and parents love.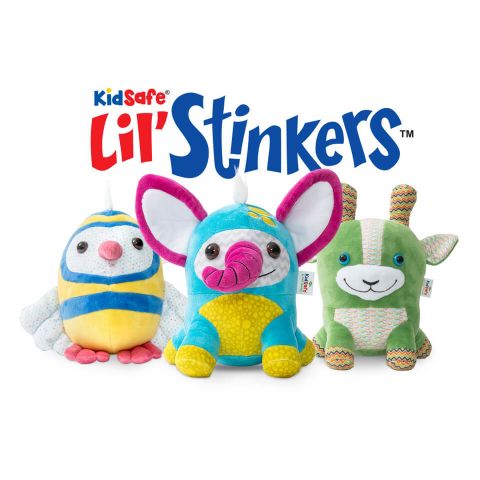 Plant Therapy essential oils has a line of oils that are completely safe to use on kids. The KidSafe oils can be rolled on topically, diffused or used with a Lil' Stinker Aroma Plush. The Lil' Stinker Aroma Plush are available in three fun characters- Coco, Otis, and PJ. Each Lil' Stinker Aroma Plush comes with a signature blend of KidSafe essential oils. Learn more about Plant Therapy in my review and enter to win the giveaway.
Buy It: https://www.planttherapy.com or Amazon.

If the little one on your gift list loves to play pretend, Little Medical School has some great options: the My Little Pediatrician Kit, My Little Veterinarian Kit and My Little Sports Medicine Kit. The kits are designed for children age four and older, and are interactive toys that encourage children to role play. Little Medical School Kits provide an array of fun and exciting activities through which children can explore the world of medicine, science, health and pet care taking.
Buy it: Little Medical School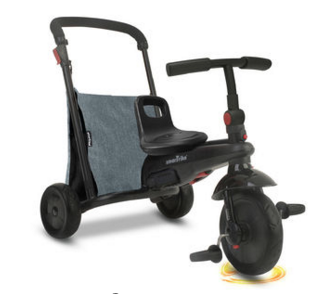 The 7 in 1 smarTrike Folding Trike is designed for children up to three years old. The design is revolutionary: it's a full size trike that folds flat in seconds! No tools required for assembly: just a few clicks and the trike is ready to use. It folds easily and is compact enough to fit in the durable storage bag included. It is perfect for travel. It is lightweight yet durable and sturdy. Perfect for little ones and parents on the go!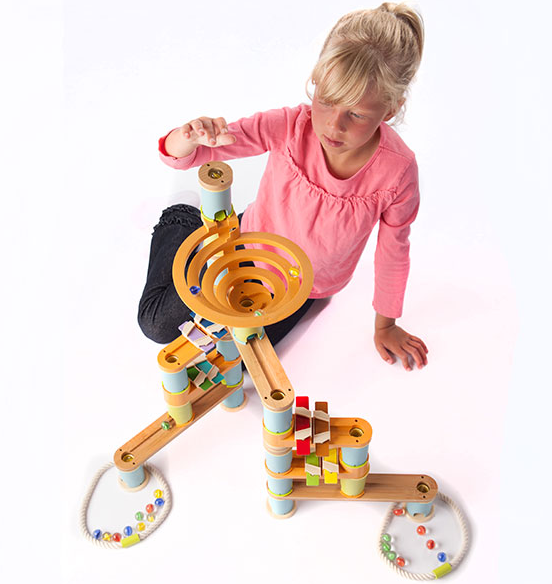 This high quality, brilliantly beautiful, powerful, and Eco-friendly Fat Brain Toys Bamboo Builder Marble Run will keep kids busy for hours on end.  Available in four different set options, collect all and combine to make a bamboo metropolis as all sets are interchangeable!   Builders can create an endless amount of creations on their own but the instruction book that is included in each set shares basic building concepts and exciting tips and tricks that will really get your marbles rolling if you're stuck.  Strong and sturdy the Bamboo Builder Marble Run helps kids build on their early engineering, three-dimensional thinking, creativity, and problem-solving skills.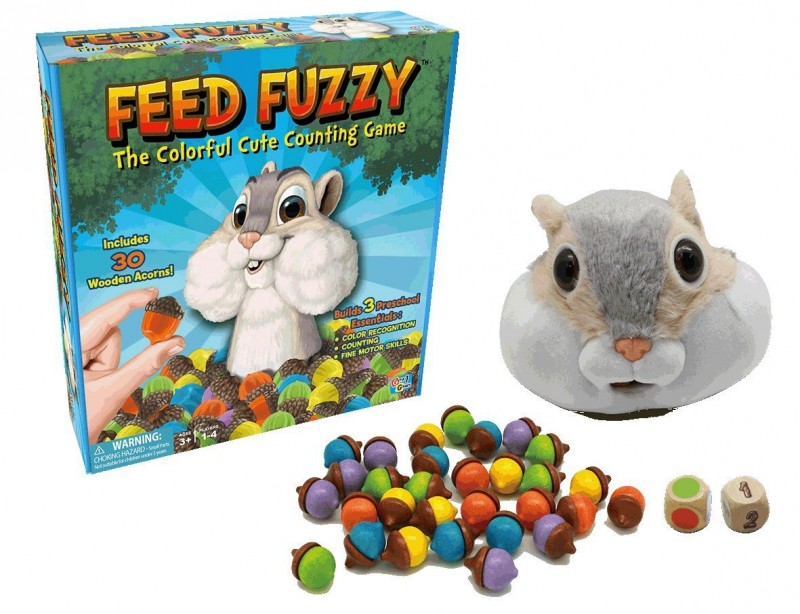 Getta 1 Games specializes in fun and educational games for kids of all ages. Feed Fuzzy is a counting game intended for children as young as 3. It not only teaches counting but also color recognition and fine motor skills while you feed Fuzzy (a plush chipmunk) the colored acorns. Feed Fuzzy is sure to be a hit with preschoolers! Learn more about Getta 1 Games in my review and enter to win the giveaway.
Buy It: http://www.getta1games.com/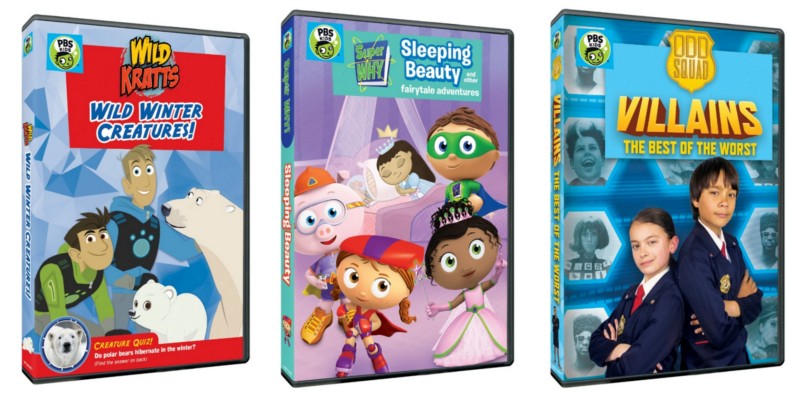 If you are looking for DVDs that are both fun and educational, PBS Distribution has you covered. Kids love watching PBS programs like Wild Kratts, Super Why and Odd Squad. Wild Kratts teaches children about science including animals and the environment. Super Why teaches reading skills like the letters of the alphabet, rhyming and spelling. Old Squad is designed to teach children critical math skills. They'll be delighted to receive videos that feature the same characters as their favorite TV programs!
Buy It: shop.pbs.org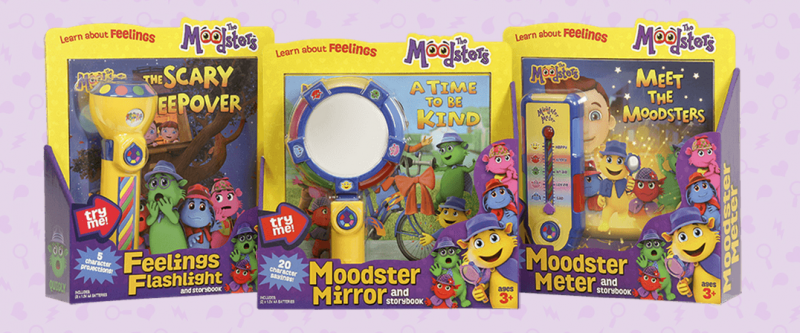 Introduce your children to the five colorful detectives who help children solve the mysteries of feelings.  The Moodsters Feelings Kits feature a book as well as a special tool or talking stuffed friend to help learn and conquer specific feelings.  Every Moodster personifies a basic emotion that children experience in their everyday lives: (Sunshine) Yellow is happy, (Ragin') Red is angry, Pink is loving, (Boo hoo) Blue is sad, and (Shaking Like A Leaf) Green is scared.  With the help of The Moodsters who teach invaluable emotional intelligence skills and strategies to children ages 3–6, you can help teach your children important skills to help be successful in life.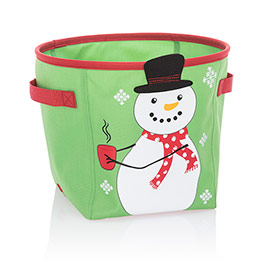 Thirty-One Gifts has a wide variety of storage solutions. The Mini Storage Bin can be used in many ways. Little can use them to store toys, laundry, books, and so much more. Mini Storage Bins come in several pattern options. They can also be personalized with an embroidered design, name, or initials. Learn more about Thirty-One Gifts in my review and enter to win the giveaway.
Buy It: www.MyThirtyOne.com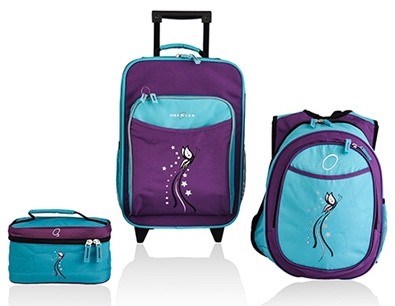 What better why to get little ones excited about traveling than gifting them an Obersee Kids Three Piece Luggage Set! This set includes a suitcase, backpack and toiletry bag. It is available in nine different colors/styles. This Obersee luggage set is made specifically with children ages 3-6 in mind. The suitcase and backpack both feature integrated insulated coolers as well. This set would also be the perfect way to let a little one know that you are giving them the gift of a vacation this holiday season!
Buy It: obersee.com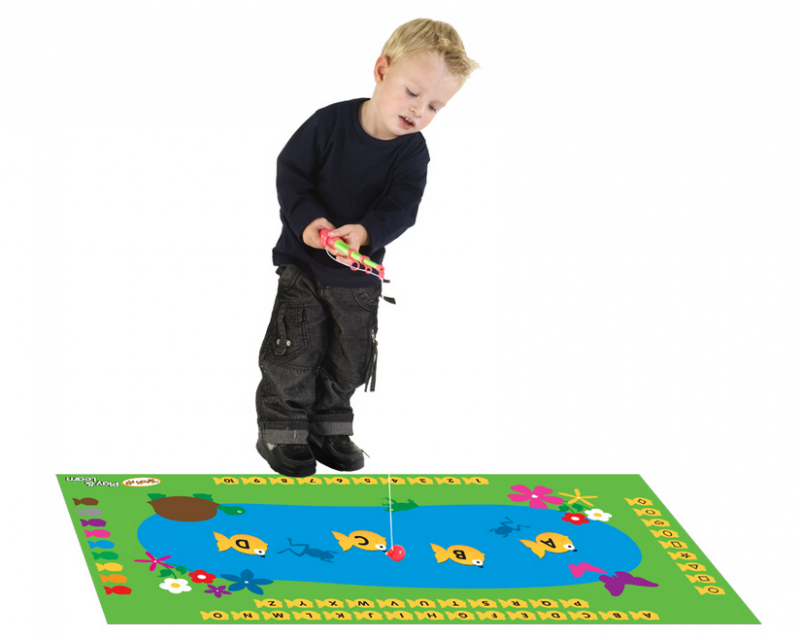 For those active learners, the Teach My Yoga Mat Set – Fish & Learn is another great pick this Christmas!  Children can master the alphabet, shapes, numbers, colors, and more, all the while being on the move.  This coordinating set features two magnetic fishing rods, 48″ x 24″ double sided kid's yoga mat, 54 magnetic fish – ABC's, 123's, colors, shapes, and 1 inflatable dice.  Bright and colorful, this set will encourage kids to learn, all the while, having lots of hands on active fun!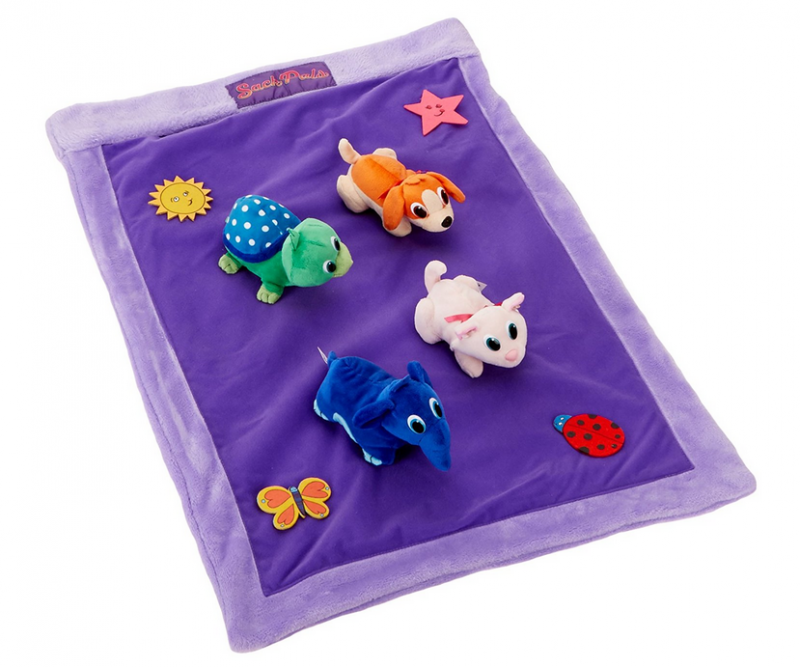 Kids will fall in LOVE with the plush blanket bag and magnetic friend combo known as SackPals.  The super soft Snuggle Sack is actually reversible and becomes the perfect storage place for the pals and accessories.  Each SackPals comes with four fun friends as well as a 4-piece SackBling set.  Their patented system allows both the Pals and Bling to stick easily to the playing surface but can also be moved, re-positioned, and played with again and again.  Perfect for car rides, travel, or even at home!
Buy It: SackPals.com
Discount: Use the code "pals20" to save 20% off purchases on the Sack Pals site, good until 12/31.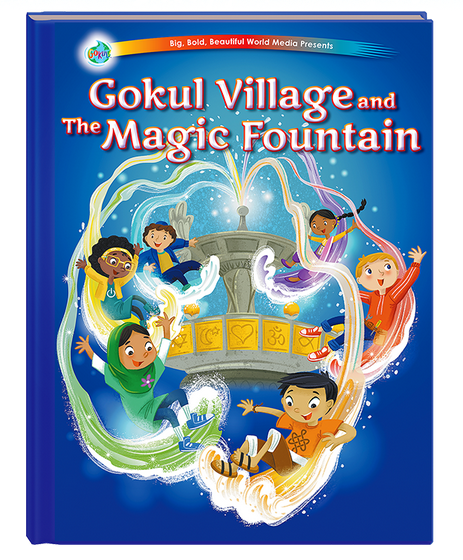 Unwrapping a book for Christmas is a great tradition and the first book in the Gokul! adventures series Gokul Village and The Magic Fountain is a fun choice.  Join six friends as, with the help of Friendship Fountain, explore and celebrate the festivals of different cultures, create friendship for a lifetime, and save the day!  Children discover the joy of teamwork, friendship and curiosity about the world through each and ever Gokul story.  Beautifully illustrated, kids love the adventure and fun.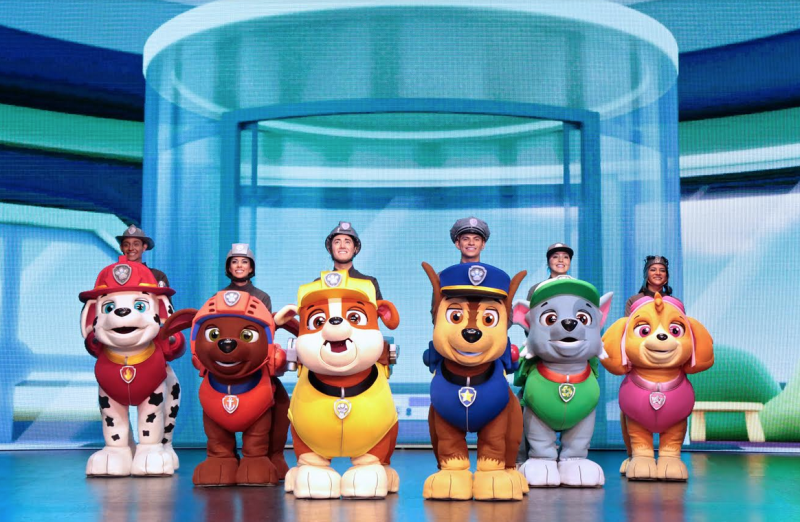 Tickets fit perfectly into stockings and slipping a Paw Patrol Live! Tour Ticket into your child's stocking is sure to bring shrieks of joy! With over 100 stops on their tour that goes through 2018, there's a good chance you'll have a show coming to a location near you. Join the pups: Chase, Marshall, Rubble, Skye, Rocky and Zuma, as they use their heroic rescue skills, problem solving and teamwork to show there's "no job too big and no pup too small". This interactive experience will be a gift that will be cherished and remembered for years. Quality time can never be beat!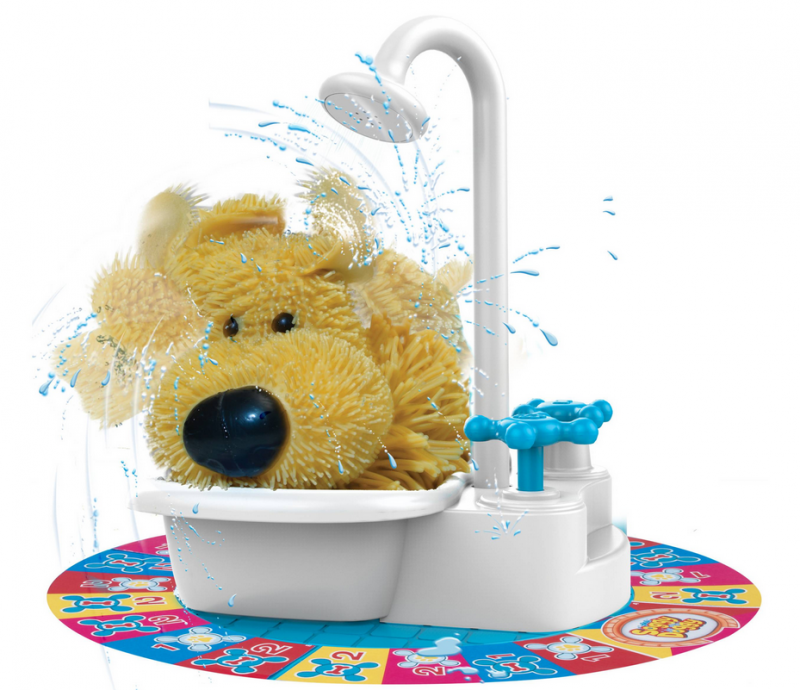 For the game that will deliver laughs and lots of fun, check out this favorite Spin Master Soggy Doggy Board Game.  Not your typical game, players take turns making their way around the board and washing pup.  But be careful!  This little pup likes to shake himself dry.  So if you get a shower, towel off and make your way back to the start.  The first player to get all the way around the board is the big winner!  Guaranteed to bring loads of laughter and so much fun, the entire family enjoys getting in on this game.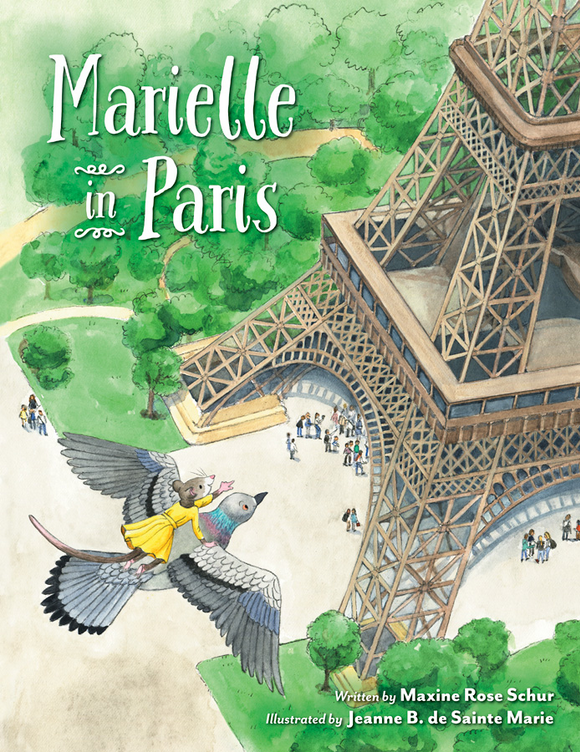 Offering a classic gift like a book is almost a must each Christmas.  So this year, check out Pomegranate.com's Marielle in Paris by Maxine Rose Schur.  This hardcover book features Marielle the Mouse as she works her dressmaking magic to create nine beautiful dresses.  When she finishes, at last, Marielle goes to bed only to awake to the dresses missing!  She has no time to lose and faces her fear of heights to recover the missing party dresses that have been scattered across Paris.  This book is full of creativity, friendship, passion, and charming illustrations which delights readers of all ages.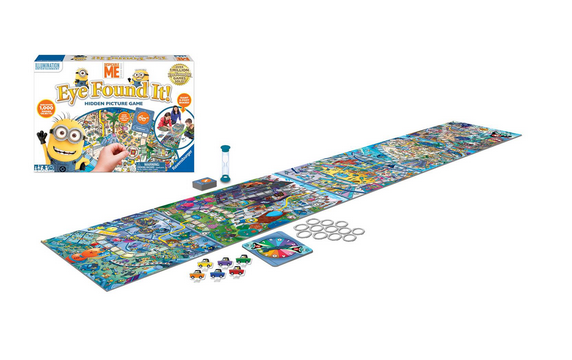 Check out Ravenburger's Despicable Me Eye Found It! Hidden Picture Game for a fun gift for under the tree.  Players hop in Lucy's car and join the Minions on a wild road trip.  Travel through the world of Despicable Me, and see all the sights.  From Gru's lab and Paradise Mall, to Minion Beach and more!  There's so much to see.  Along the way, search for hidden objects — as there are over 1,000 things to find in this unique game! Race to the end of the giant 6-foot board before the amusement park closes to win!  Geared for ages 4 and up.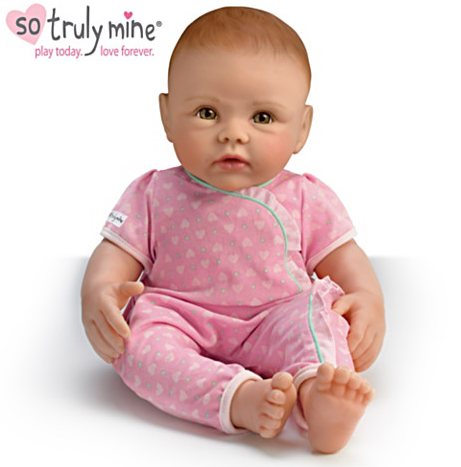 A new baby for Christmas!?  Check out the Ashton Drake So Truly Mine Play Doll Line that offers babies that look real!  Handcrafted of RealTouch® vinyl, these dolls even have hand painted features for the perfect results.  Weighted and poseable, this darling little baby measures in at 15″ long.  She arrives dressed in a cloth diaper and adorable little sleeper.  Carefully created for kids ages 3 and up, she is specially designed with many of the same features as high-end collectible dolls.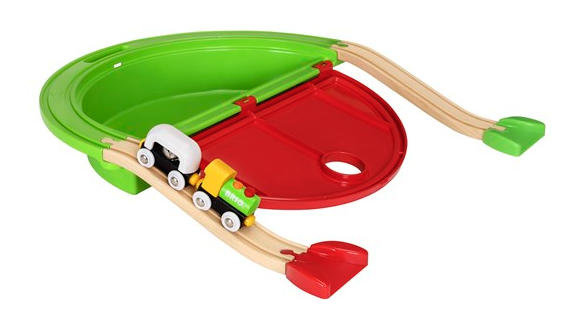 The BRIO My First Take Along Set is perfectly designed for children ages 18 months and up.  Featuring a plastic play case that is perfect for taking along on car rides, play dates, and visits with friends, or even playing with at home.  Just open the flap and drive the bell wagon down the track for some train time fun.  Easy to use and easy to store, it's the perfect first piece to your BRIO collection or a great addition if you've already started collecting.
Buy It: BRIO.US.com or Amazon.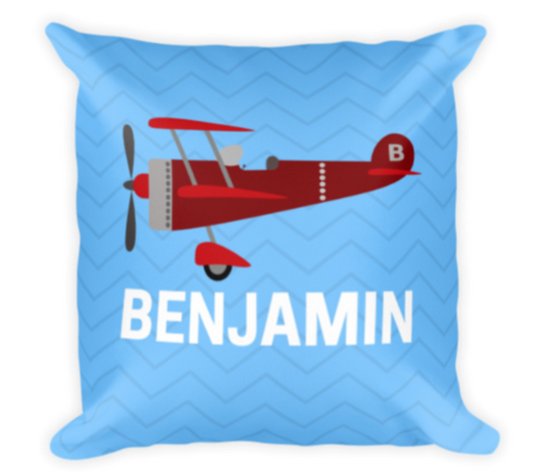 A personalized pillow like the Naptime Kids Benjamin Pillow is a fun choice to accent a bed.  Kids love seeing their names so having a custom pillow that they can sleep with each night or to take along to camp or sleepovers is a great gift idea.  Choose from a variety of different patters and designs and then have the name of your choosing put on it!  They also offer a variety of Forest Animal Pillows for the animal loving kids.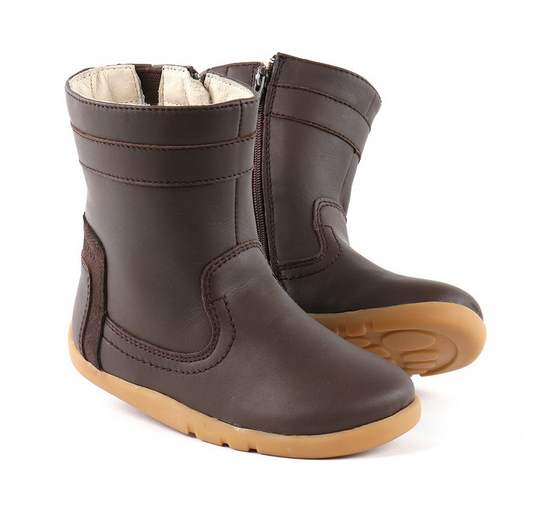 Looking for that classic boot that matches everything and can work for a boy or girl?  Look no further than the Bobux i-Walk Thunderboot in Espresso.  Featuring rich full grain leather with touches of suede, it's an unbeatable combination that produces a superior quality boot that kids love to wear.  The side zipper makes them a snap for on and off and the Merino wool lining adds a layer of comfort.  Great tread, great style, and overall a great boot!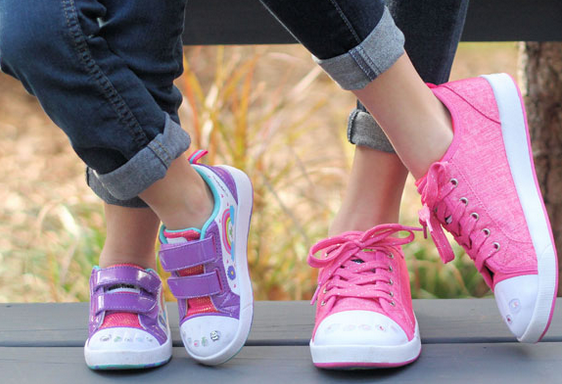 For creative sneakers that are as fashionable as they are fun, head over and grab a pair of Bobbi Toads Light Up or Paint-able Shoes.  Featuring toes that can either light up or can be painted with nail polish, these sneakers are sure to catch eyes.  The paint-able styles can be customized over and over again as they polish comes off with remover.  Available in a variety of different colors and designs, they also plan to release some boys styles soon!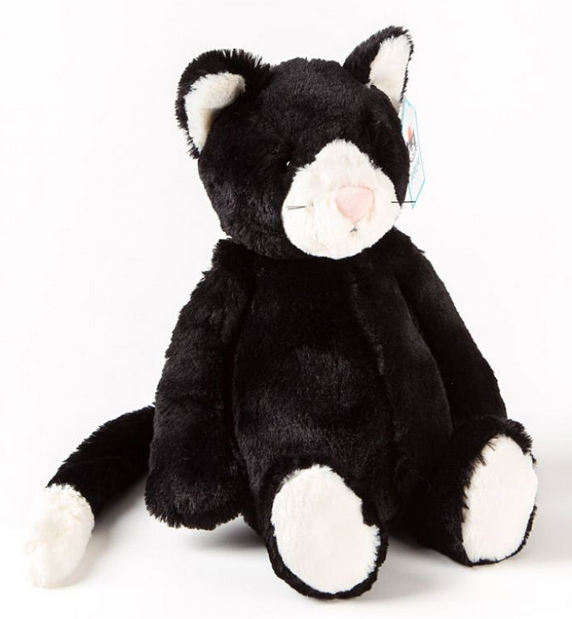 A new friend can be found in this PAPYRUS 12″ Bashful Black & White Kitten by Jellycat.  This splendidly tuxedoed cat is sure to be a friendly face Christmas morning.  Sporting soft, silky fur, kids will love to snuggle him.  From his snowy tail tip to the white in his ear, he's a delightful friend made of 100% polyester.  Cat lovers can unite and agree that he's simply the best!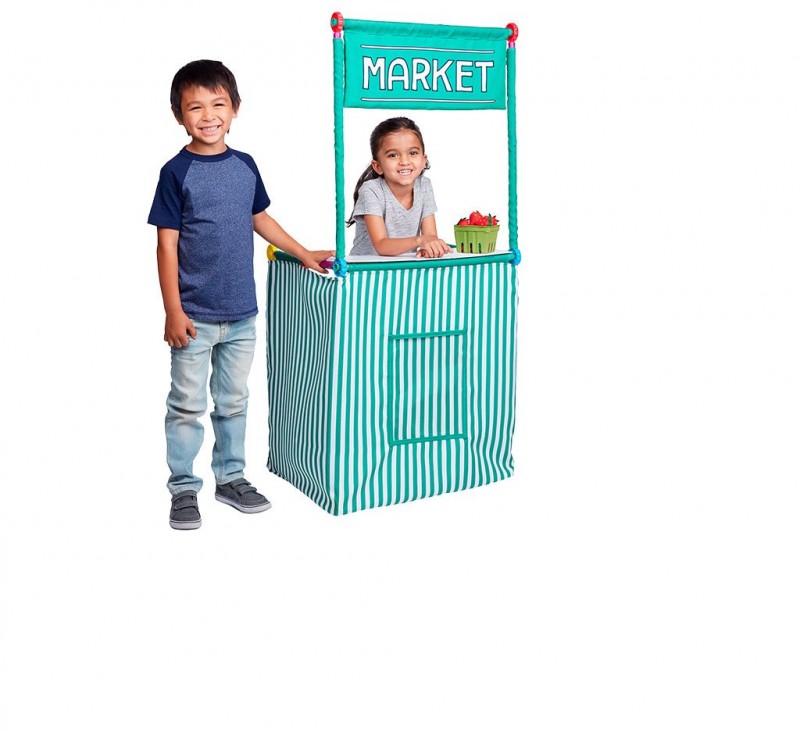 Antsy Pants offers kids a line of Build and Play Kits. The Market Checkout Stand is perfect for a farmers market, flower stand, or any other shop your kids' dream of owning/operating. The kit comes with a beautiful fabric cover, color-coded poles, connectors, and instructions. In just a few short minutes, your kids will be helping market customers! Learn more about Antsy Pants in my review and enter to win the giveaway.
Buy It: www.target.com

Hi there! I am Emily Evert, the owner of Emily Reviews. I am 28 and live in a small town in Michigan with my boyfriend Ryan and our two pugs. I have a large family and I adore my nieces and nephews. I love reading memoirs, and learning about child development and psychology. I love watching The Game of Thrones, Teen Mom, Sister Wives and Veep. I like listening to Jason Isbell, John Prine, and other alt-country or Americana music. I created Emily Reviews as a creative outlet to share my life and the products that I love with others.
This post currently has 11 responses.