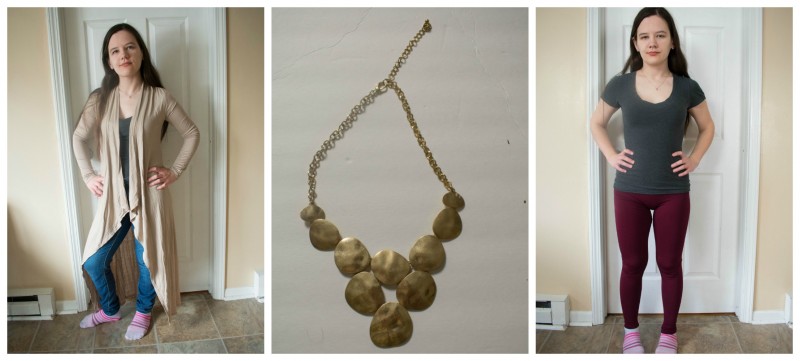 I was sent a Nadine West personalized Outfit package for review. There are affiliate links in this post. All opinions are my own.
Several years ago Ryan was along with me while I was shopping. He saw a shirt on the rack that he thought I should try. It did not appeal to me, but I was heading to the dressing room with several items already. I threw it into my pile just to appease Ryan. However, once I got it on, I loved it! Since then, I've realized that I may be missing out if I only try on items that I think I will like when looking at them on the rack. I still have a hard time pushing my own boundaries.
I love the idea of Nadine West because it gives me some say in what is sent, but it's still a surprise. You get to take a style profile choosing your general style (I chose trendy) and tell them which colors or items you will not wear. For example, I never wear scarves so I was able to share that. I was also able to share that I don't care for wearing yellow or orange. At the end of the style quiz there is an area where you can leave any other notes. I used that area to explain how I can rarely find dresses that fit at an ideal length due to my height, and so on.
When you sign up for Nadine West you'll get a pretty pink package in the mail. It seems fairly small, but they really know how to tightly package items there!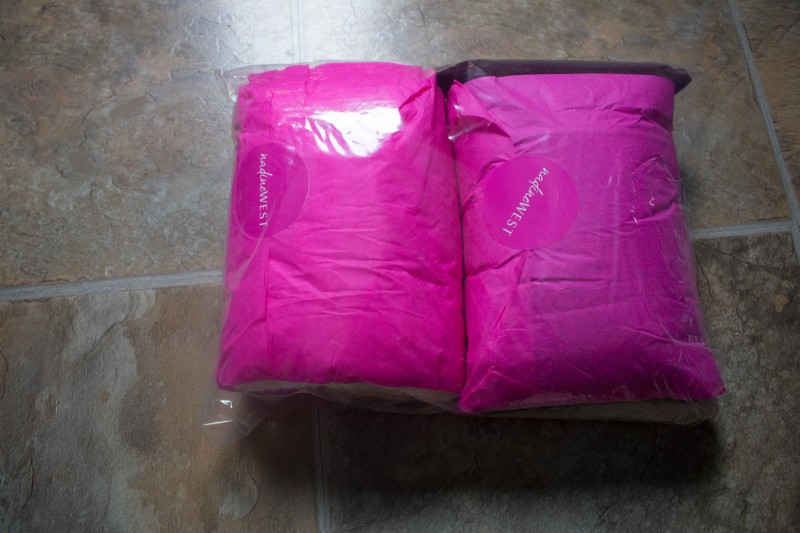 When you sign up for Nadine West you'll be charged $9.78 for shipping, however, if you decide to keep anything in your package that cost will be taken off of the cost of the item. The package also comes with a sheet that tells you the price of each item, and a prepaid shipping label. If you decide to return any of the items, you fix the sticker to the pink package that was sent to you, and fill it with whichever items you choose to return. You're only charged for the items you keep!
My package included three clothing items, a hat and two pieces of jewelry. A pair of earrings, a necklace, a top, leggings and a cardigan. At least, I would call it a cardigan. The sheet listed it as a top. As you can see, my items ranged in price from $14.99 to $33.49.

Other fashion or style based clothing boxes tend to offer items that are much higher end than what I would be willing to pay in a typical store. I love how Nadine West offers clothing at price points similar to what I'm used to shopping at in store.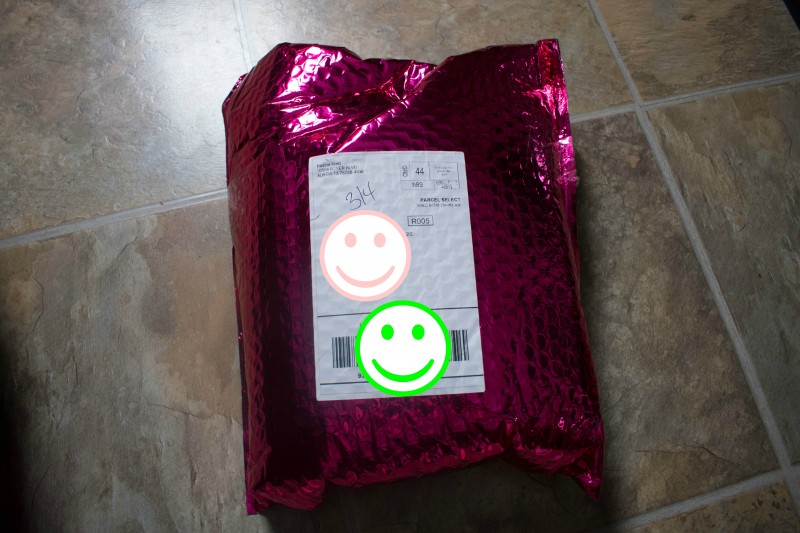 When I first unpackaged everything, my first thought was how perfect the color choices were. The cardigan and top were nearly the same color and it's a favorite of mine to wear. The leggings were burgundy and I love deep reds and purples, so at a glance everything felt like my colors!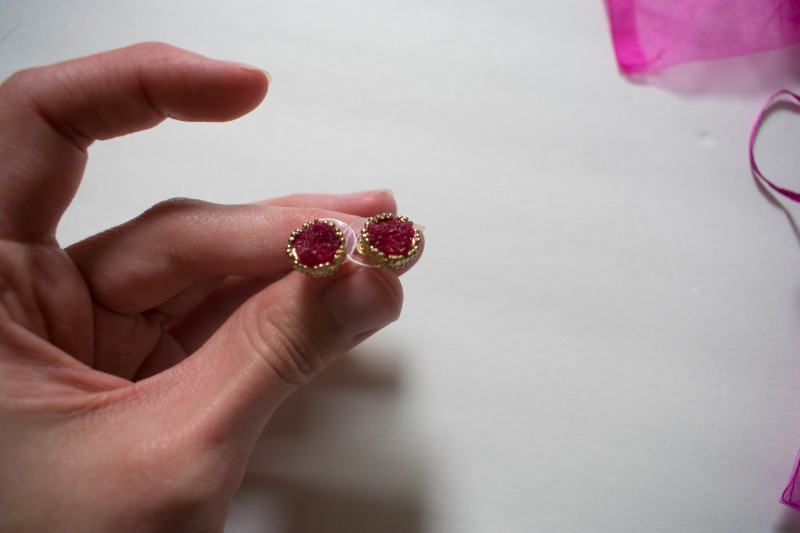 I have many "raw" gem jewelry items saved on my Etsy wish-list, so I was excited that the earrings reminded me of those. I have been trying to branch out more with jewelry in general. In the past i've stuck with very delicate, simple jewelry. However, I tend to wear relatively simple clothing, so I think getting more creative with my jewelry could help give me a more polished look. The earrings were a great step outside of my comfort zone without being too bold to appeal to me. I wasn't sure about the necklace at first. I'm used to wearing very dainty necklaces with a small pendant. However, I have thought before that when wearing sweater dresses or simple sweaters that having a bolder necklace would work well. I tried it with a dress I have, but it was a bit too low in the neckline to match with this necklace. I think if I had a turtleneck or tight crewneck sweater or dress that it would look great so it was another 'win' for me.
I love the look of cold-shoulder tops on others, but I hadn't tried one for myself. The material of this top is very thin, so it is nearly transparent. I recently changed bra sizes and I need to buy a nude bra to pair with this shirt, as the lightest color bra I own still showed through, sorry about that. It was sent in my typical size, but it is designed to fit a bit loosely in the arms and it's a bit longer than most of my shirts. This was my favorite item in the package! I like clothing that is simple but still cute. I like how it is a plain color but has the cold-shoulder so it doesn't seem too plain. It is very comfy so I can feel relaxed and laid back without looking sloppy. The best of all worlds, in my opinion!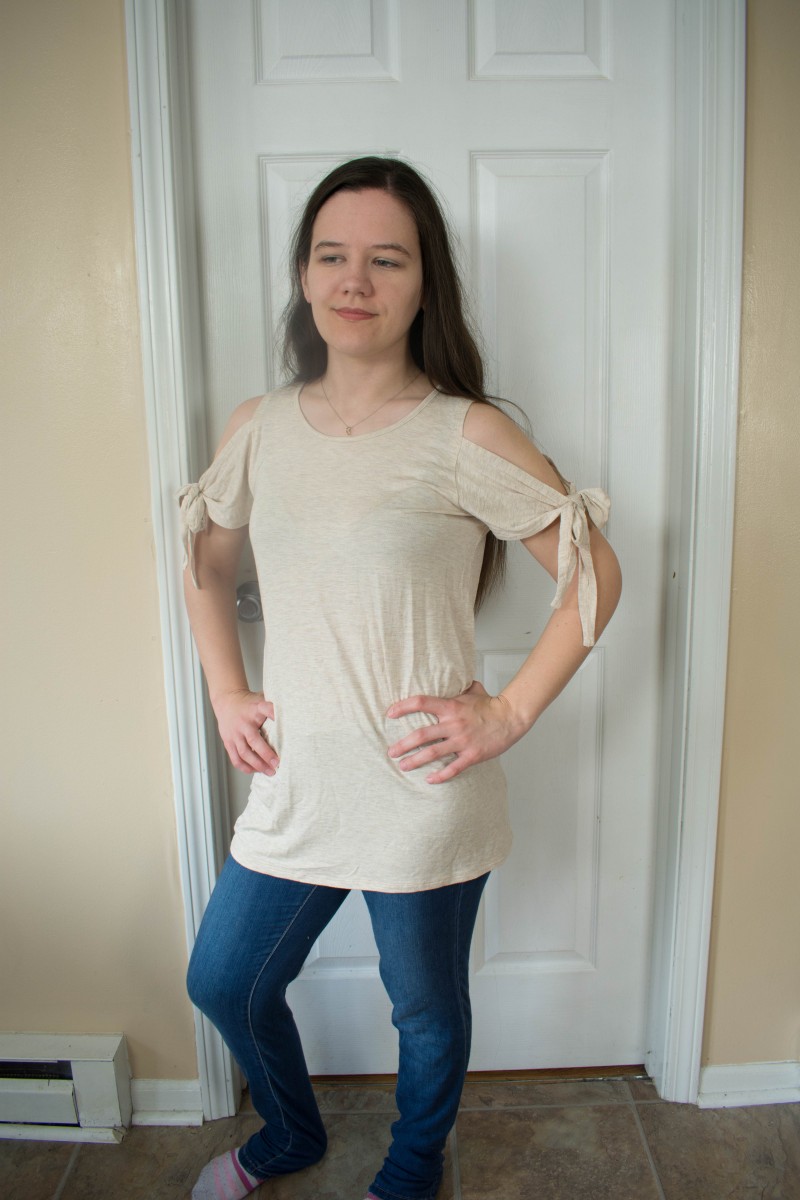 The cardigan was the only item in the package that really was not for me. In part, I just find really long tops to be a bit impractical as they swing around, I suppose. I don't want it to catch on things as I move around. However, I think more so than anything else it just isn't a look that I care for on myself. I don't care for hi-low tops or dresses, and I rarely care for tunics. Most of the time that is because I think longer items make me appear shorter than I am, and at 5'1″ tall I'm not really out to look shorter. I didn't actually feel like this made me appear shorter it just didn't feel like "me" I suppose. It was very soft and I think it could look really cute on someone with a different style than my own.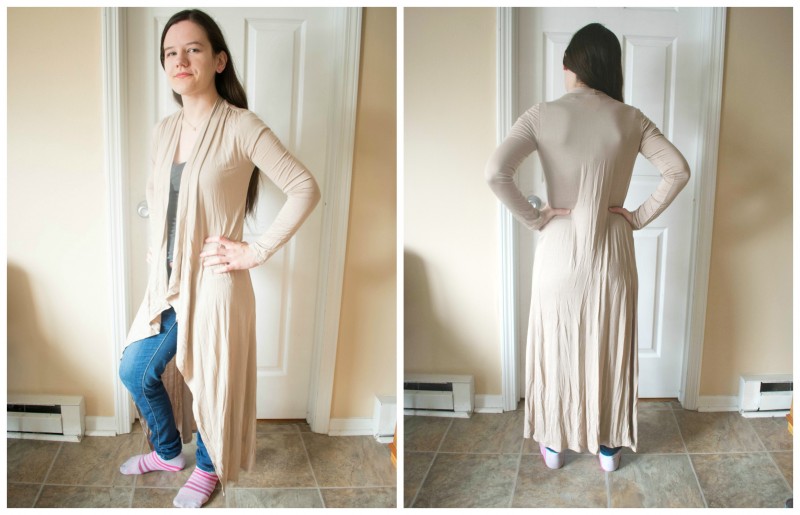 The hat included is really thick, and as a very soft inner layer. This would be an awesome item for winter weather here in Michigan and I just love how soft it feels. The rose applique is not appealing to me but otherwise, it is a nice hat. I typically buy rather cheap winter hats but it was so thick and soft that I can definitely see paying $15.99 for it, if it had something other than the rose on it.

Last in the package was burgundy leggings.  I really like burgandy and own many tops in that color, but I did not have any bottoms in burgundy. I was happy to add these to my wardrobe. They are fleece on the inside making them comfy and cozy in the winter.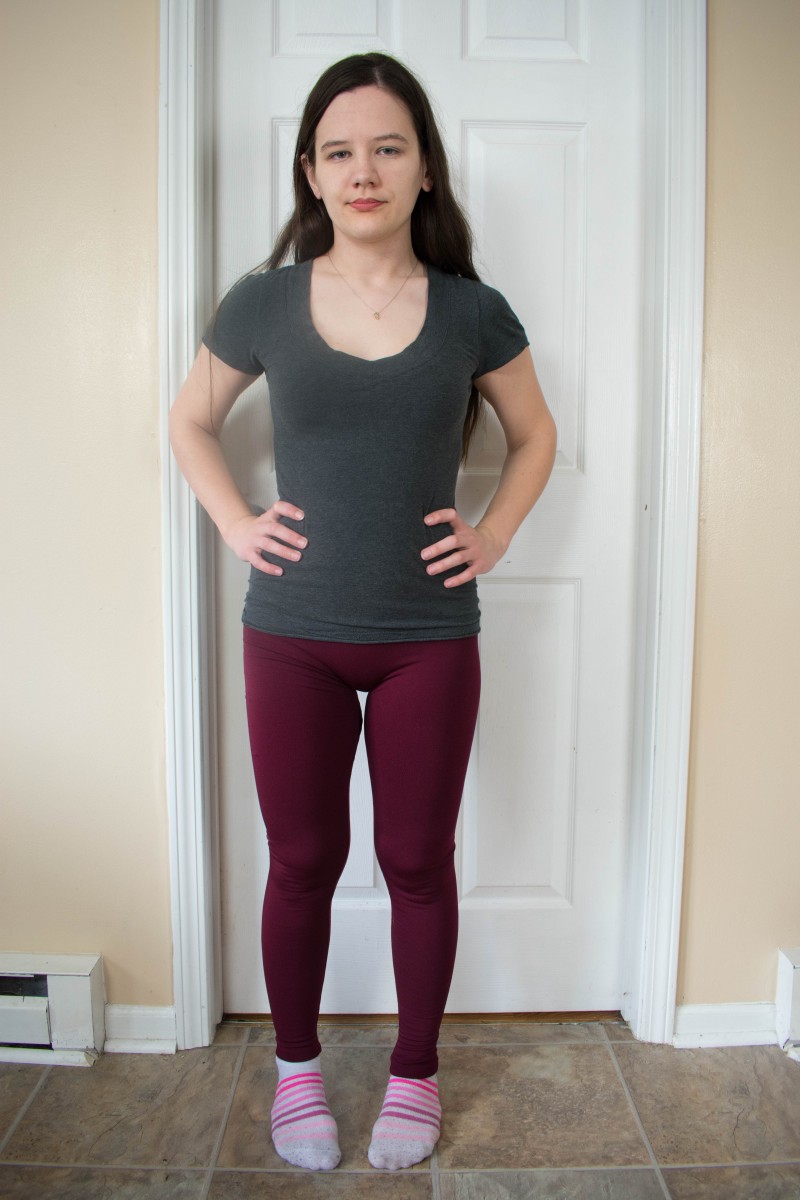 Overall I really enjoyed the experience and was impressed that they got my style right on the first try! After you receive your first Nadine West package you can leave feedback about the items to receive so that your future packages will be further personalized to your tastes.
Try it: Want to try Nadine West? Use the code NADINE to get free shipping on your first package.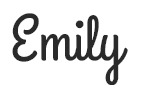 Hi there! I am Emily Evert, the owner of Emily Reviews. I am 25 and live in a small town in Michigan with my boyfriend Ryan and our two pugs. I have a large family and I adore my nieces and nephews. I am a calorie counter who loves soda. I budget to save money so I can spend it on my dogs. I love reading memoirs, and learning about child development and psychology. I love watching The Game of Thrones, Teen Mom, Sister Wives and Veep. I like listening to Jason Isbell, John Prine, Kris Kristofferson and Blue October. I created Emily Reviews as a creative outlet to share my life and the products that I love with others.
This post currently has 19 responses.