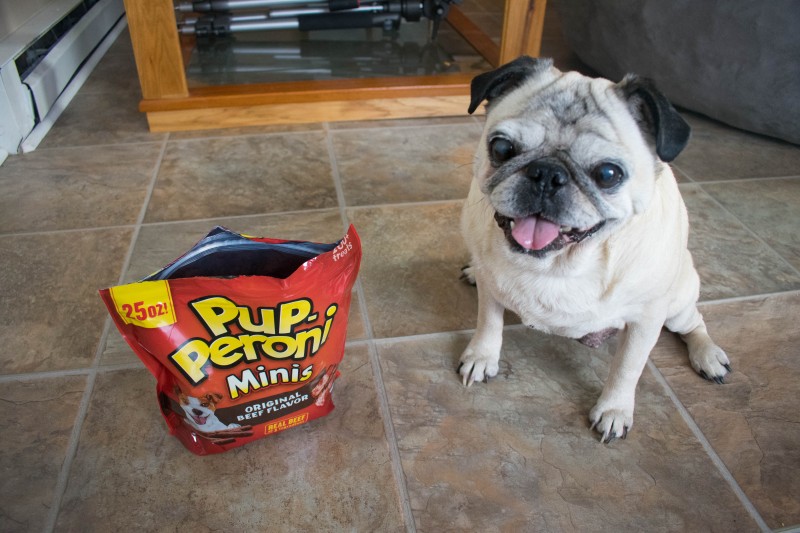 This is a sponsored conversation written by me on behalf of The J.M. Smucker Company. The opinions and text are all mine
Meijer is the main store that I shop at, for groceries and household items. We only have two stores in my small town that offer groceries and Meijer is superior to the other option in my opinion. I am also really partial to their Mperks rewards program. You sign up using your cell phone number, and then you can virtually clip coupons. At the check-out, you simply put in your phone number and it will remove any coupons that you've clipped that apply to the items you've purchased. It's so much more convenient than physically clipping coupons. The program also offers rewards such as "save $3 on your next order, if you spend $20 or more in fresh produce.". The rewards typically last 4 weeks, so it's easy to earn the rewards each month if you shop there for all of your groceries.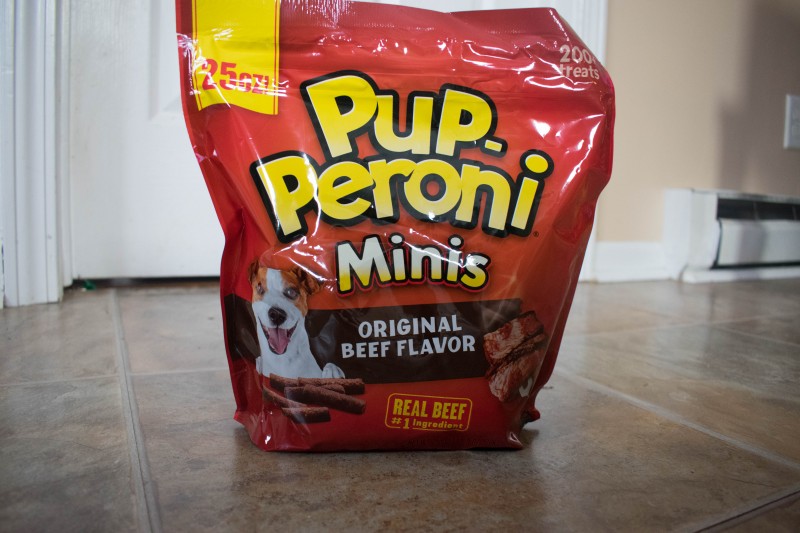 I recently saw that Mperks was offering 15% off of any Pup-Peroni® brand item, so I decided to check them out. I saw that they recently started stocking a new variety of Pup-Peroni called Pup-Peroni Triple Steak Flavor. I ultimately decided to go with the new Pup-Peroni Original Beef Flavor Minis Dog Treats in the 25oz bag. This size is recommended for smaller dogs, so I thought it would be good for my pugs. I like buying bigger bags of treats because then the price per ounce is a bit cheaper and I love saving money.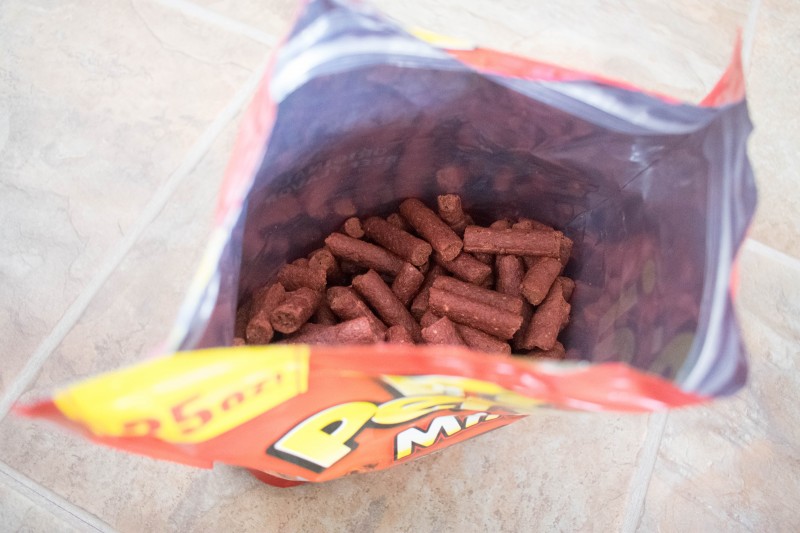 Pup-Peroni Original Beef Flavor Minis are very soft treats. They can easily be torn into super tiny pieces. When we adopted our pugs a few years back, they got extremely excited when we would get back inside from a walk or from letting them go potty. It was clear that they were used to getting a treat upon coming back inside. We've never tried to break this habit, we just indulge them with a treat each time they come in. They have a daily routine that they really seem to enjoy sticking to. One of their favorite times of each day is treat-time after coming in from outside! However, seeing as they go outside about four times per day on average, we don't want to give them big treats. I like how I can tear each of these treats in half or even smaller and get a pretty clean break.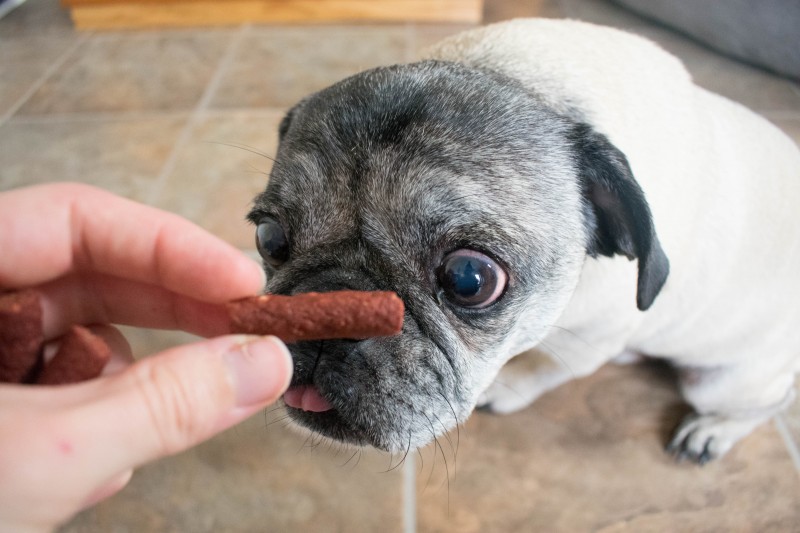 This is one of the Minis in full size (it had not been torn or broken).
My pugs are 13 and 14, so they don't have the energy to run and play for long periods of time like they used to. We still play, but they often get bored or tired after 5 or 10 minutes. So, indulging them with little treats has become a new way for us to bond together. They may not enjoy playing with me as much anymore, but they still LOVE getting a treat. Pup-Peroni treats have a very meaty smell that gets them very excited to receive these. It's not just a smell, either, there is real meat in every bite. Pup-Peroni treats are made in the USA. Frank even was sniffing the bag when we got home. "What did you buy us from Meijer, Mom?"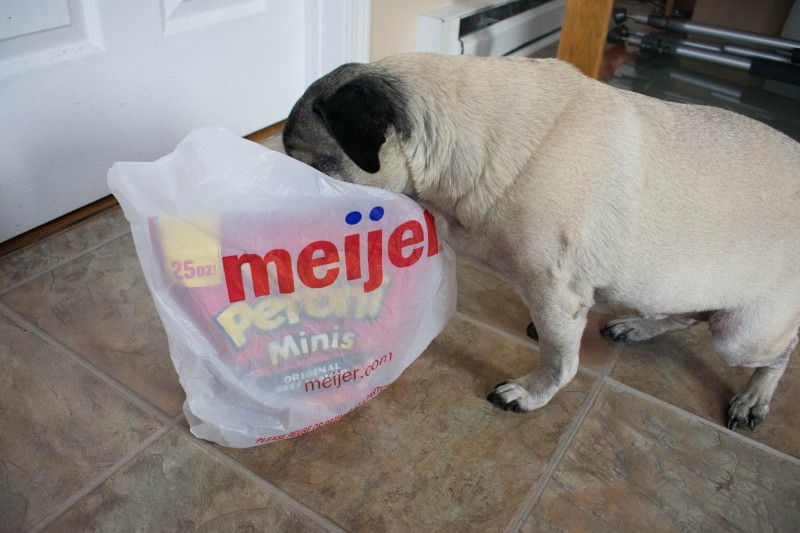 With these treats tearing so well, they would be great for using for training. I was able to easily get them into pieces roughly the size of individual pieces of kibble. I love seeing how eager the pugs are to get their treat when they come in from outside!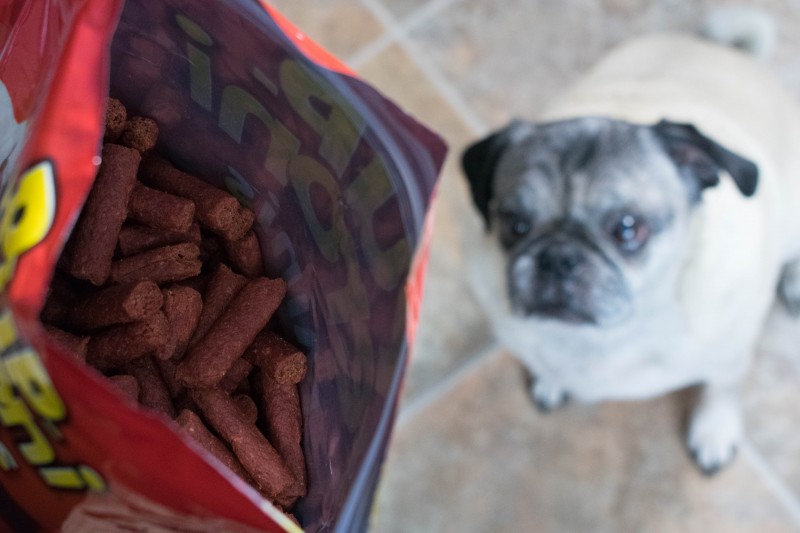 The 15% off deal is still going. Clip your Pup-Peroni coupon for Mperks!
Do your dogs get as excited about their treat routine like mine do? What time of day(s) do they usually get their treats?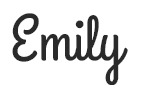 Hi there! I am Emily Evert, the owner of Emily Reviews. I am 25 and live in a small town in Michigan with my boyfriend Ryan and our two pugs. I have a large family and I adore my nieces and nephews. I am a calorie counter who loves soda. I budget to save money so I can spend it on my dogs. I love reading memoirs, and learning about child development and psychology. I love watching The Game of Thrones, Teen Mom, Sister Wives and Veep. I like listening to Jason Isbell, John Prine, Kris Kristofferson and Blue October. I created Emily Reviews as a creative outlet to share my life and the products that I love with others.
This post currently has 8 responses.