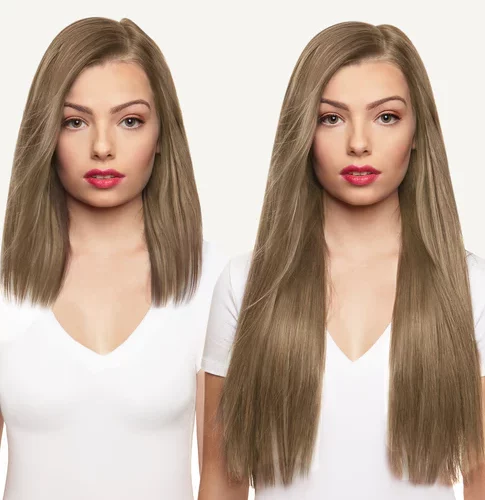 Thanks to Irresistible Me for sending me a set of extensions. As always, all opinions are my own.
I've been a fan of hair extensions for years! My own hair doesn't like to grow far past my shoulders so I've turned to extensions to increase the length and volume, and wearing them always makes me feel so put together. Recently I heard about Irresistible Me, a brand that offers high-quality, damage-free hair extensions! I'm thrilled to partner with them to share my experience and why extensions make great gifts.
Irresistible Me Hair Extensions
If you're new to hair extensions, you can start by taking the quiz to get a personalized product recommendation. From there, check out all that Irresistible Me has to offer:
Clip-In Extensions
Tape-In Extensions
Ponytails
Wigs
Half Up/Half Down
Accessories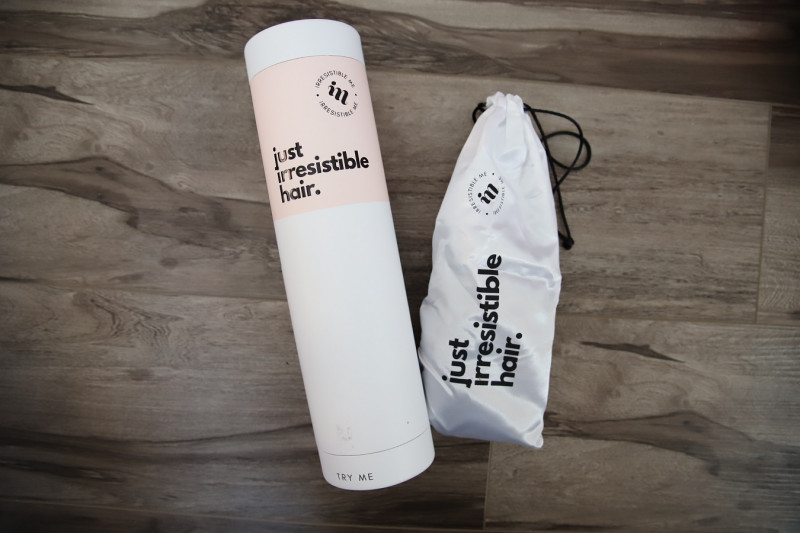 I decided to go with the Clip-In Extensions in Dark Blonde. I've used clip-in extensions before and I love to easy they are to put in and remove. If you aren't sure what color to go with, you can contact Irresistible Me for a perfect color match! Irresistible Me Extensions are made from 100% natural human hair. You can treat it just like your own hair and wash it, dye it, and use heat tools on it. I always use a heat protectant spray when curling mine, but they hold up well over time. When you order the clip-ins, you'll receive a tube in the mail – at the bottom there's a removable cap that says "try me". Inside you'll find a small weft of hair that you can compare to your own before opening the tube!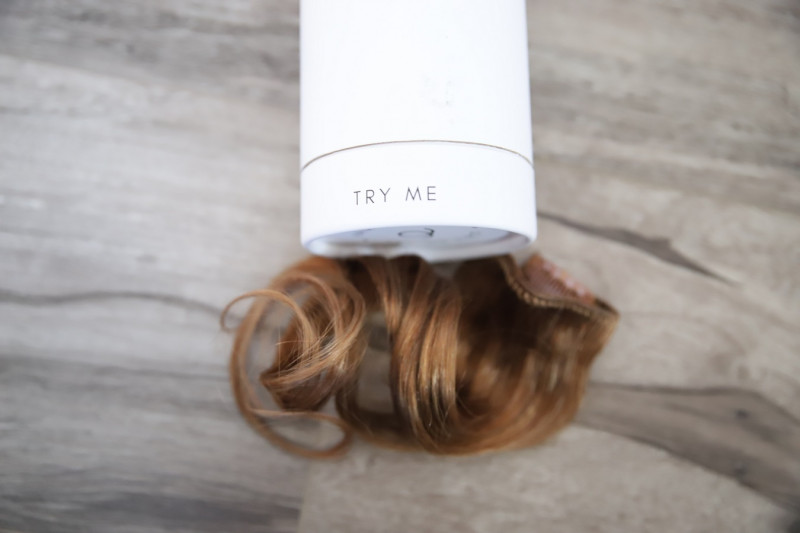 As soon as I put mine up to my head, I knew they'd be the closest match. Even though my hair is slightly cooler in color, I think these blend so well! My husband and everyone at family Thanksgiving said they didn't realize I was wearing extensions until I pointed them out, though they did notice that my hair looked thicker and longer than usual.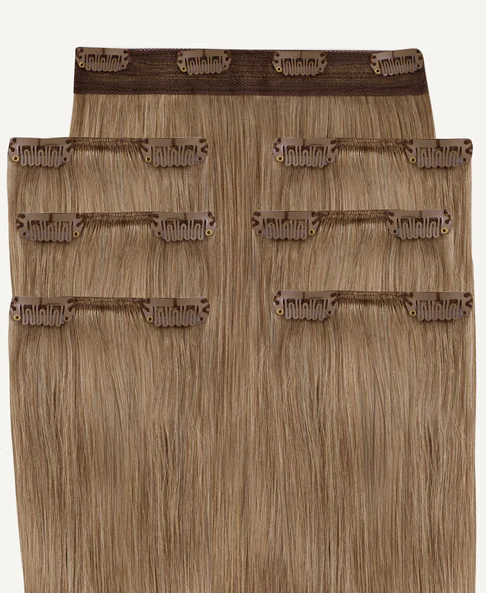 When you order clip-in extensions you'll receive them as pictured above. I went with the extra volume option so I got 40g more which really helped to fill my hair out volume-wise. You can choose from 14, 16, 20, 24, or 28 inch options depending on the length you'd like! I went with 14″ because I really wanted just a little more length but considerable volume and that's exactly what I got! I absolutely love them and I can't wait to wear them more.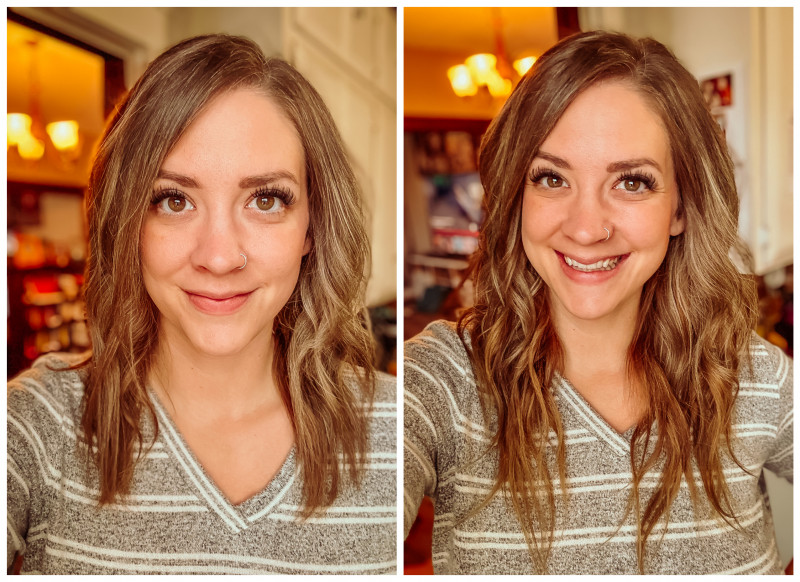 Hair extensions make a great gift, especially for people who don't like to buy things for themselves. You can send in a photo of their hair in natural lighting to find the perfect match!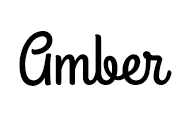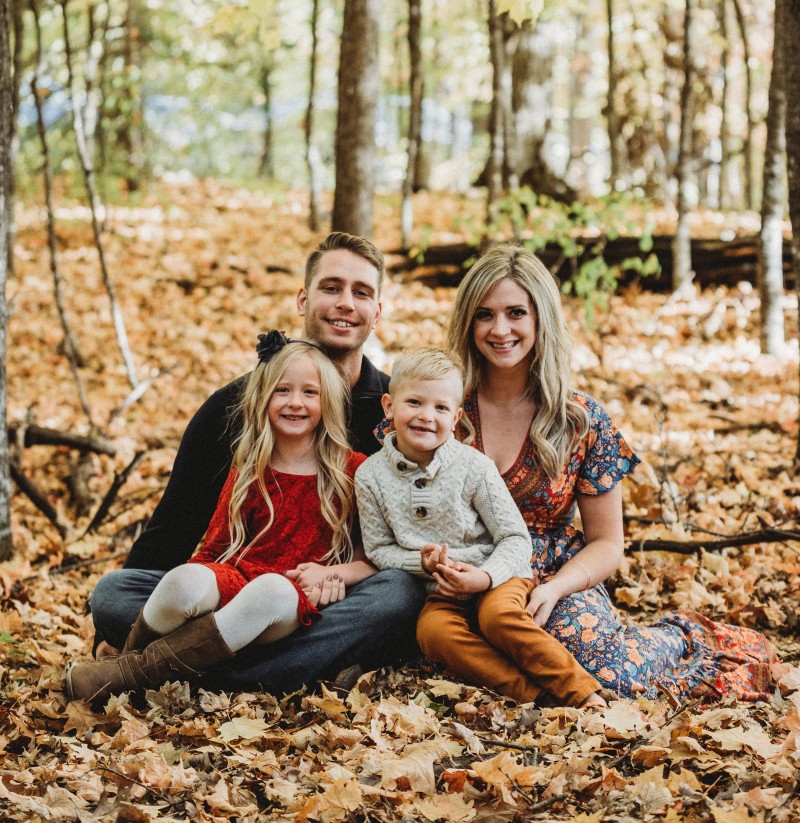 Hi there! I'm Amber, a 34 year old wife and mom of two from central Minnesota. I love to be outside with my family anywhere the weather is warm (which means I spend half the year freezing). We're a homeschooling family that loves to travel as often as possible! When I have a spare free moment, I love to read, take photos, and scrapbook. I'm interested in anything that makes life more fun; I also love socializing and sharing about my favorite products!
This post currently has 5 responses.