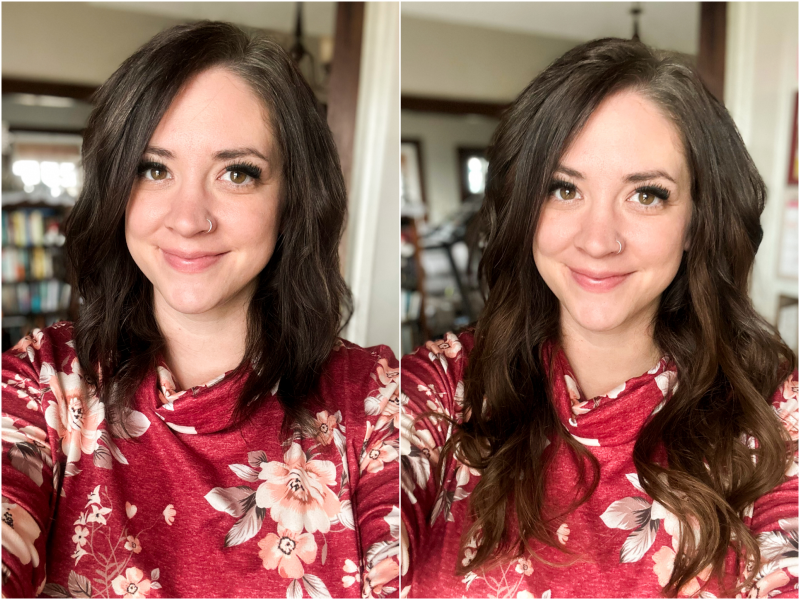 Thanks to Irresistible Me for sending me these gorgeous extensions! As always, all opinions are my own. There are affiliate links in this post.
I've been a fan of hair extensions since my college days. My hair is dry and brittle from overuse of heat and styling tools over the years, and while I'm working on getting it truly healthy now, it's definitely a process and I wish my hair was longer. Clip-in hair extensions give me the ability to have long hair any time I want, and are incredibly easy to use and style. I've partnered with Irresistible Me to share their hair extension options and why they'd make a great gift this holiday season!
Irresistible Me Hair Extensions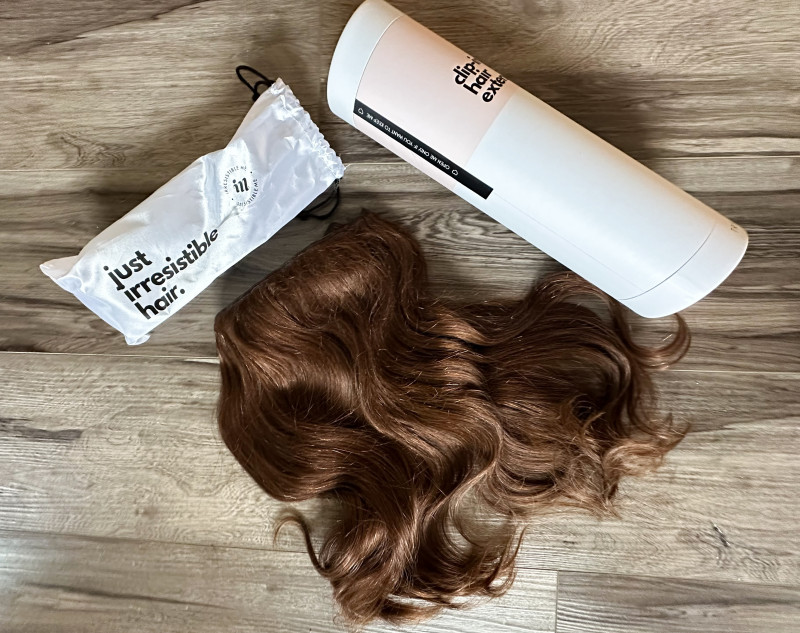 Irresistible Me is a brand that offers a variety of hair extension products including clip-ins, tape-ins, wigs, ponytails, accessories, and more. I personally love clip-in extensions because they're easy to install and remove, and they give me the length and volume that I love and wish for with my natural hair! I actually had a set of extensions from Irresistible Me last year that I absolutely love, but I decided to go darker with my hair so they weren't a great match anymore. When I sent my new hair color over to the stylists, they were able to find a perfect match to my new color! This time I went with #4 Medium Brown.
With clip-in hair extensions from Irresistible Me, you can choose from a variety of options between 14″ and 28″. In college I had a set of 20″ extensions that I loved, but that length is just not practical for me anymore. This time I decided to go with the 16″ set with extra volume! The hair in Irresistible Me extensions is 100% human hair and it can be styled with heat just like your natural locks.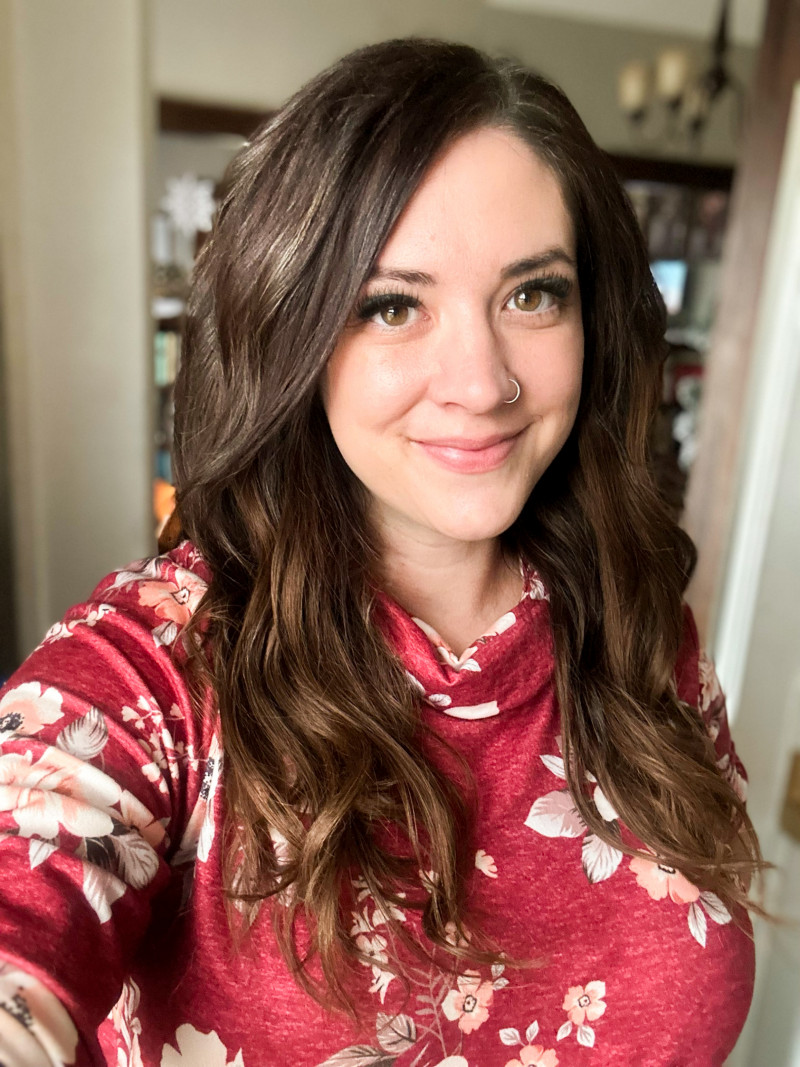 When you receive the extensions, you'll find a small cap at the end of the container that holds a sample of the hair. You compare that with your natural color to make sure it's a match and if it's not, Irresistible Me will help you out with a hassle-free exchange or return. The stylists have been great at recommending colors that match my hair well, and the great thing about these human hair extensions is that they blend nicely and have a lot of depth to the colors.
To install the clip-ins, I separate my hair into sections. Then, I just use a teasing brush to tease near the roots and clip each section in, working from bottom to top. It takes me less than 15 minutes to put them in and they look so great for the entire day! With the 'extra volume' sets you get 10 pieces and you can use as many wefts as fit well on your head.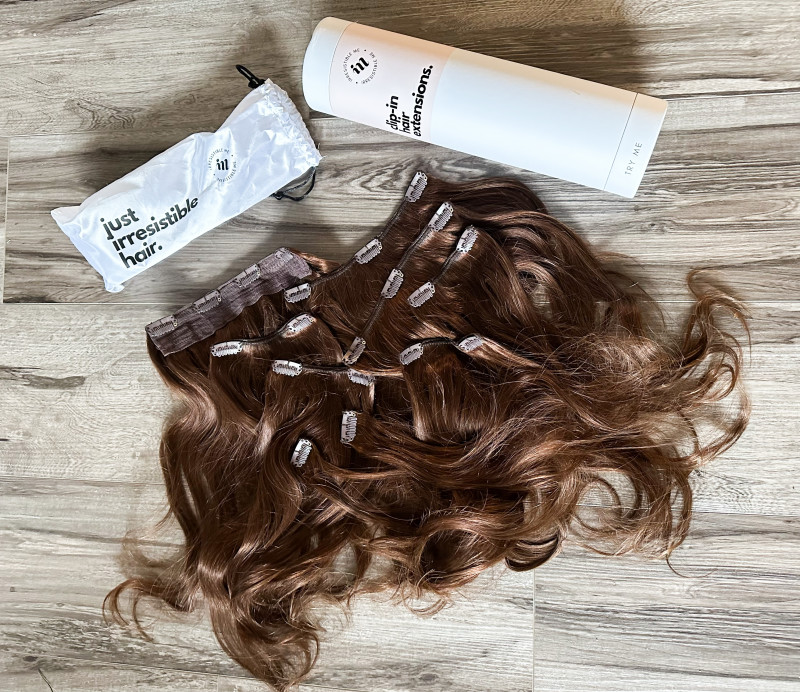 I absolutely love Irresistible Me hair extensions-maybe I'll be brave enough to try an even longer set next time! But for now, these give me a great amount of 'glam' when I need it, and provide me with so much volume even for regular day-to-day use. I highly recommend Irresistible Me extensions and I think they'd make a fantastic gift this holiday season!
Buy them: Irresistible Me
Discount: Irresistible Me currently has an early Black Friday sale of up to 60% off all products! This is a HUGE discount and you can use AMBERB10 to save 10%!!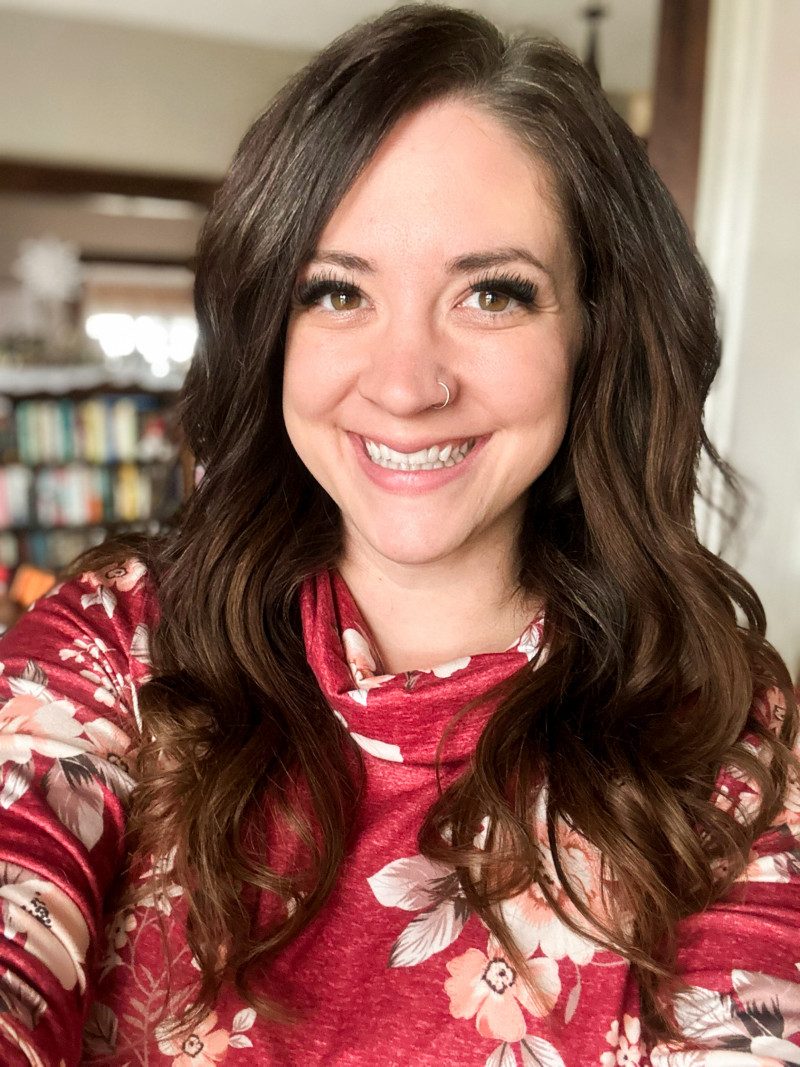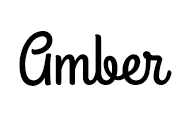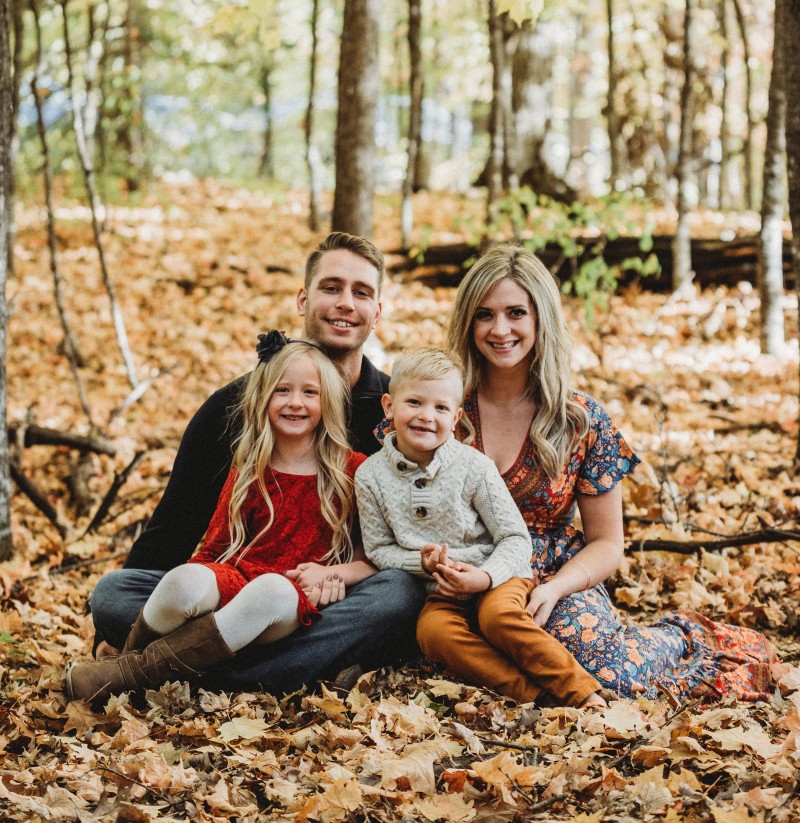 Hi there! I'm Amber, a 34 year old wife and mom of two from central Minnesota. I love to be outside with my family anywhere the weather is warm (which means I spend half the year freezing). We're a homeschooling family that loves to travel as often as possible! When I have a spare free moment, I love to read, take photos, and scrapbook. I'm interested in anything that makes life more fun; I also love socializing and sharing about my favorite products!
This post currently has 2 responses.