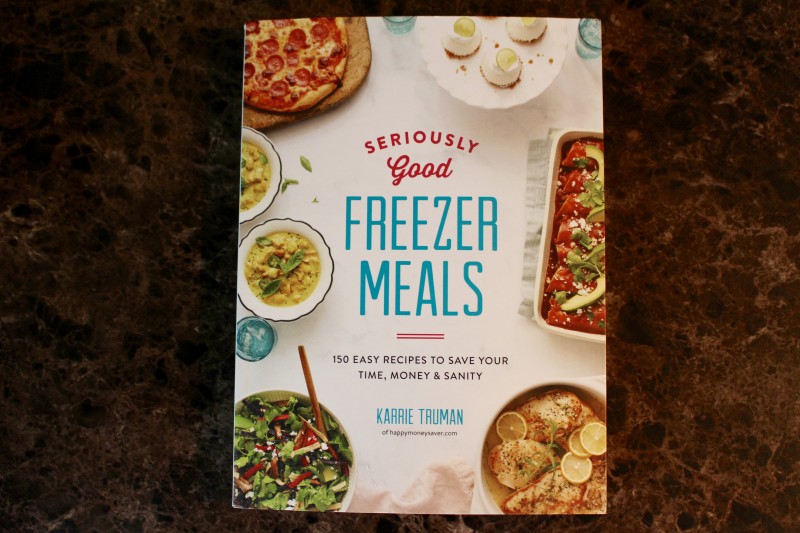 Thank you to Robert Rose Inc. for sending product for review in exchange for my honest opinion.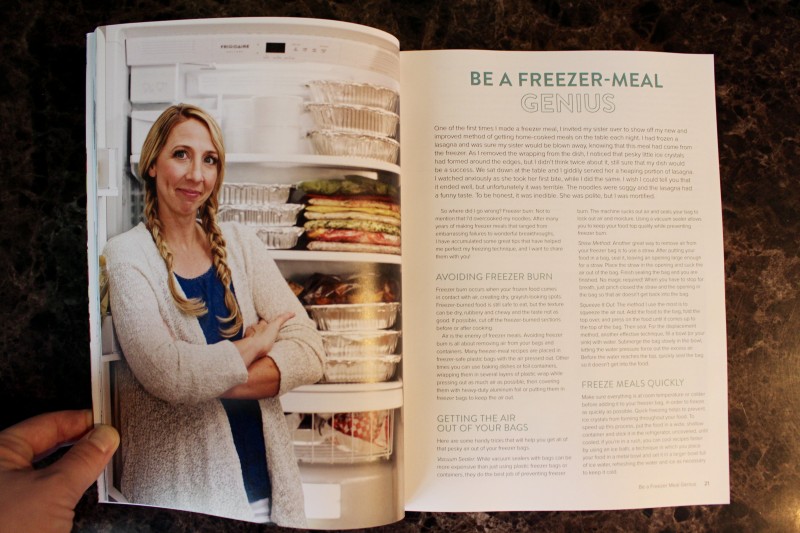 Seriously Good Freezer Meals is the second Robert Rose recipe book I have gotten to review this year. I also got the chance to review Best of Bridge Sunday Suppers. Once again, I am pleased with the quality of this recipe book. Karrie Truman wrote Seriously Good Freezer meals because she wanted "to share with you [her] belief that it is possible – even if you have the world's busiest schedule – to have a seriously good tasting, healthy meal every day."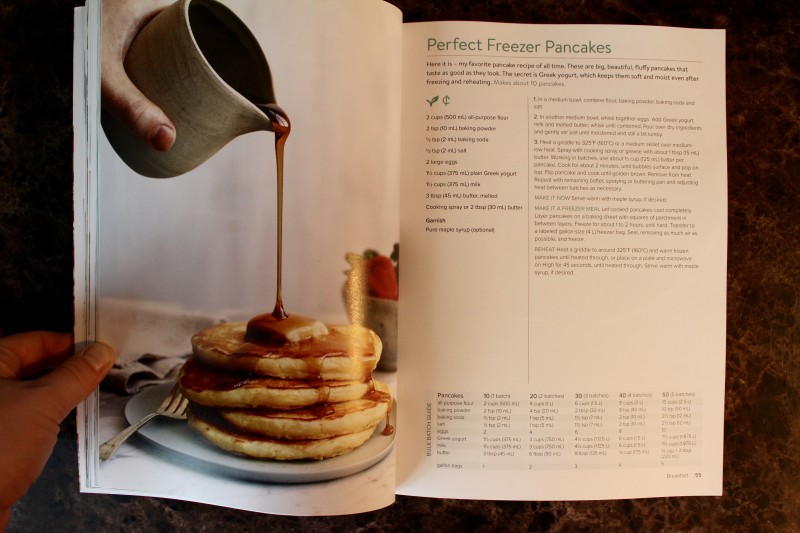 Seriously Good Freezer Meals offers 150 easy recipes to save your time, money and sanity. It includes everything you need to know to begin freezer meal cooking, from getting organized, to making your list, shopping strategies and more. She also outlines how to do a freezer meal swap and how to make a bunch of freezer meals in one day.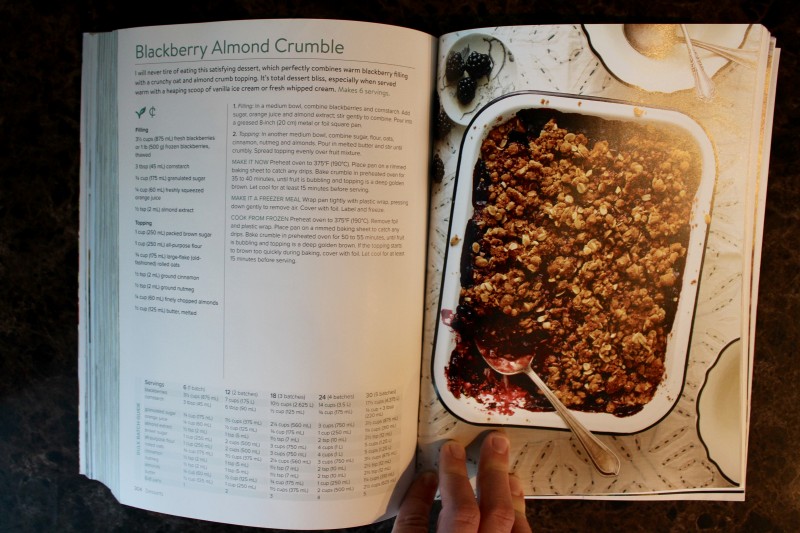 I love how the way the book is set up. It is so easy to read and follow. On the bottom of the pages it shows you how many servings each batch makes and how much of the ingredients you will need to make multiple batches. All the math has been done for you – so you can't mess it up. I am not a math person, so I really love this!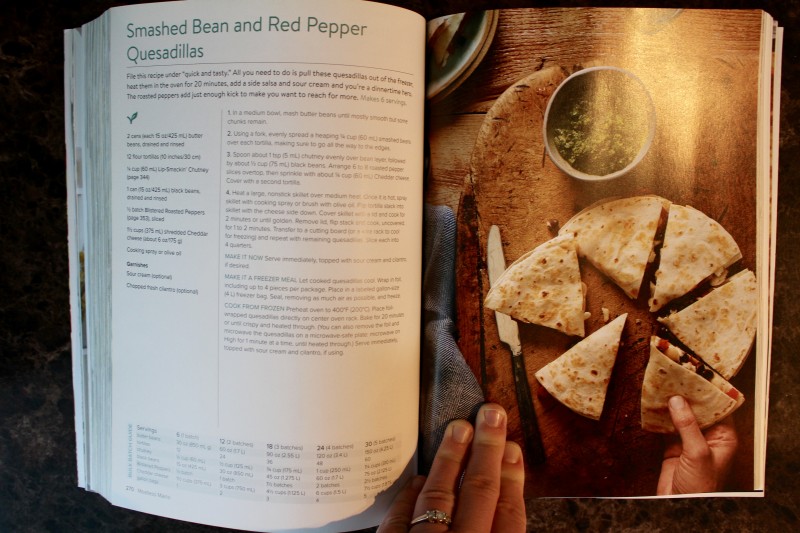 All of the recipes in the book use real, whole food and healthy ingredients. There are no processed foods. There are so many recipes I can't wait to try!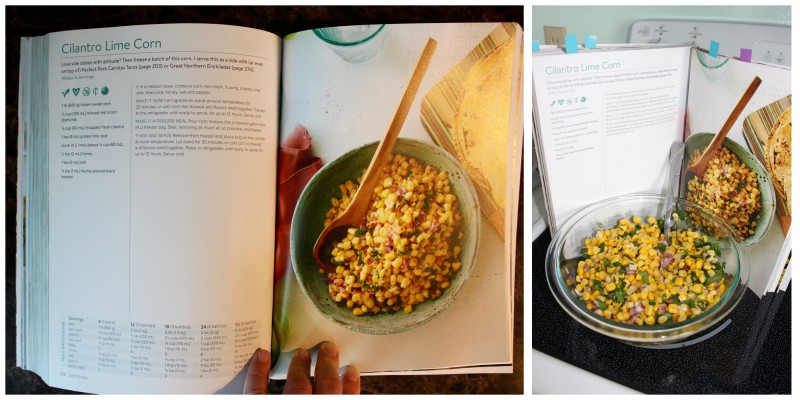 So far, I've tried the Cilantro Lime Corn (above), the Chocolate chip cookies (below), and the Garlic Herb Smashed Potatoes (devoured before I took a picture – whoops!). I am pleased with all of the recipes. They are easy and delicious. I love that the picture is right next to the recipe so you can see what you are making. The only thing that would make this recipe book better would be if it would lay flat on its own. Otherwise it is truly perfection.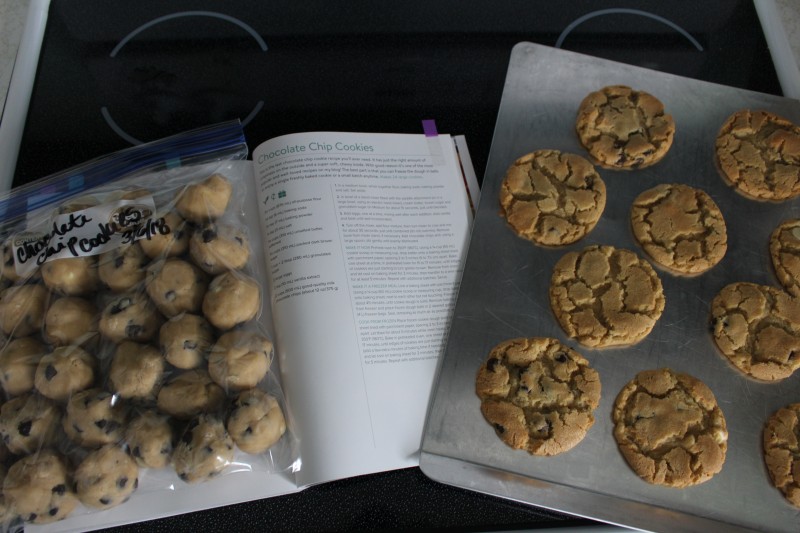 Buy It: Head over to Robert Rose to see for yourself the great selection of products they offer.
Connect: Don't forget to like them on Facebook, follow them on Twitter for all the latest news and promotions.
Win It: Robert Rose is generously offering one of our lucky readers a copy of Seriously Good Freezer Meals by Karrie Truman. The giveaway is open to US only. The giveaway will end March 26th, 2018. For your chance to win, enter the Giveaway Tools below. Good luck!


Hi, my name is Asha. I am 30 years old. I am a nurse by profession. I am married to a wonderful man, have a sweet 3-year-old daughter, a newborn son, and a lovable bunny named Caramel. I enjoy spending time with family, taking photographs, scrapbooking, hunting, fishing, cooking and gardening.
This post currently has 3 responses.