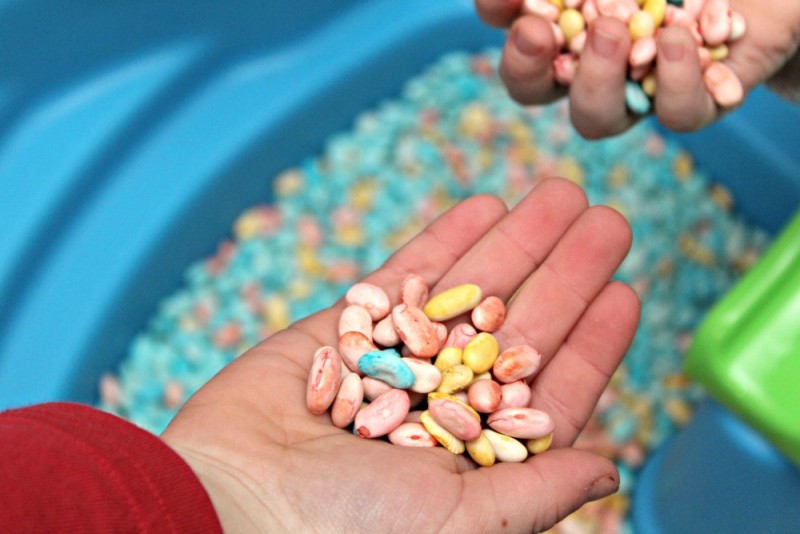 We live in Minnesota where winter seems to last forever!  It's the beginning of April now and we STILL have snow on the ground along with more projected on the way.  While snow is nice and all, it gets really old when we are 6+ months into it.  Come March, most Minnesotans are just ready for it to go away!  And our family is itching for Spring just like everyone else.
So when we get tired and bored with the never ending winter, I have to get creative.   With five bio kids plus any fosters, it's important to find non-screen time ways to entertain the kids.  (We actually limit screen time all-year round except when the kids are sick.  If there's someone throwing up, they are allowed to camp out on the couch with their bucket, some water or juice, and a stack of dvds.)  But today, I wanted to share one way that I like to bring a little fun.   By utilizing our water table as a sensory bin we enjoy hours of entertainment!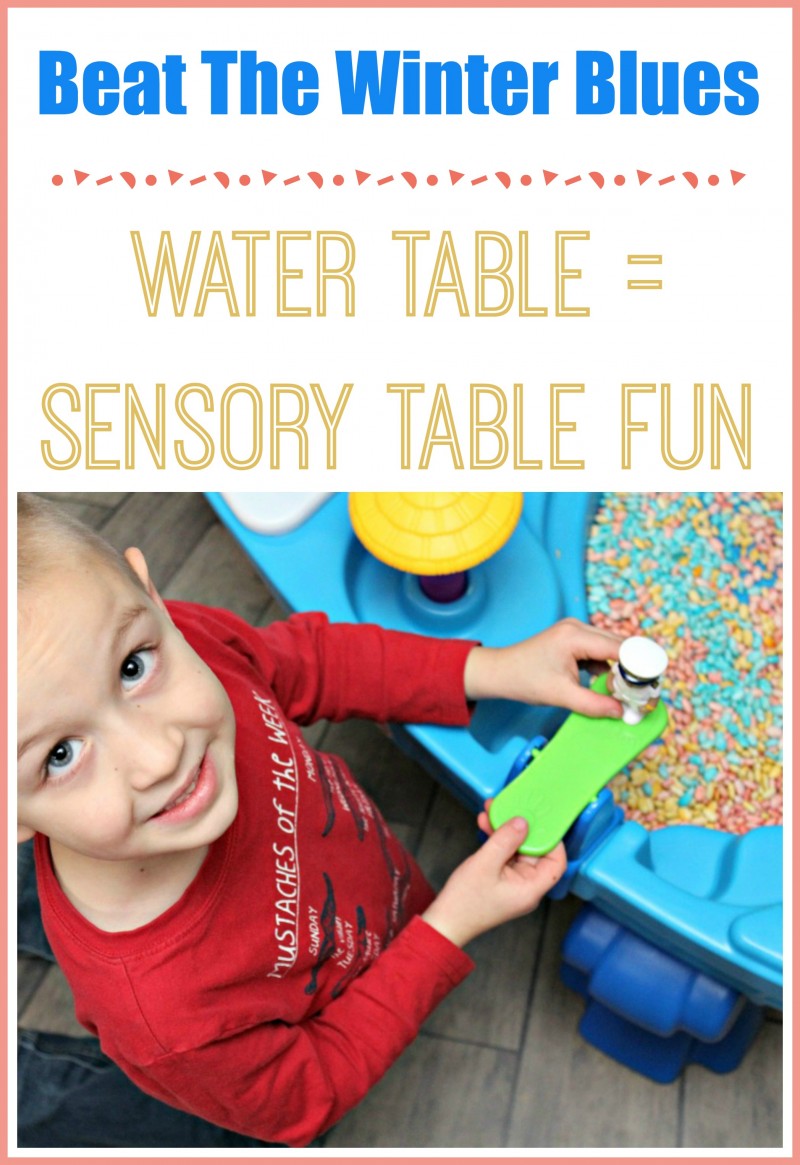 Water Table = Sensory Bin Fun
There are lots of different things you can do with your water table for added play.  Of course, there's always bringing it indoors with a small amount of water for some fun.  But have you ever tried utilizing it with other options?
Snow:  Scoop up some of that fluffy white stuff and bring it in the house.  Place in your water table along with a variety of arctic animals for some realistic winter fun.  The snow actually melts extremely slow for us so the kids get a good 2-3 hours of play this way before I dump it back outside.
Sand:  Buy a bag of beach sand at your local store and add some rocks, animals, drink umbrellas, or anything else you have on hand.  The kids can create a variety of scenarios with hours of imaginative play.
Beans & Measuring Cups:  I love utilizing a variety of beans.  Toss in some measuring cups or toys and the kids love sifting through their hands, scooping, and pouring.  Having their little animals or people "swim" through a bean lake is also a blast.
So tell me, what ways to you beat the Winter Blues when it just won't go away?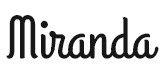 I'm a city girl turned country by my awesome husband and we have three busy boys and two darling daughters. I love spending time with my family, reading Karen Kingsbury novels, and catching up with friends while our kiddos have play dates. I'm blessed beyond measure and can't wait to see what God has in store.
Follow Miranda on Pinterest | Twitter| Blog | Instagram
This post currently has 5 responses.