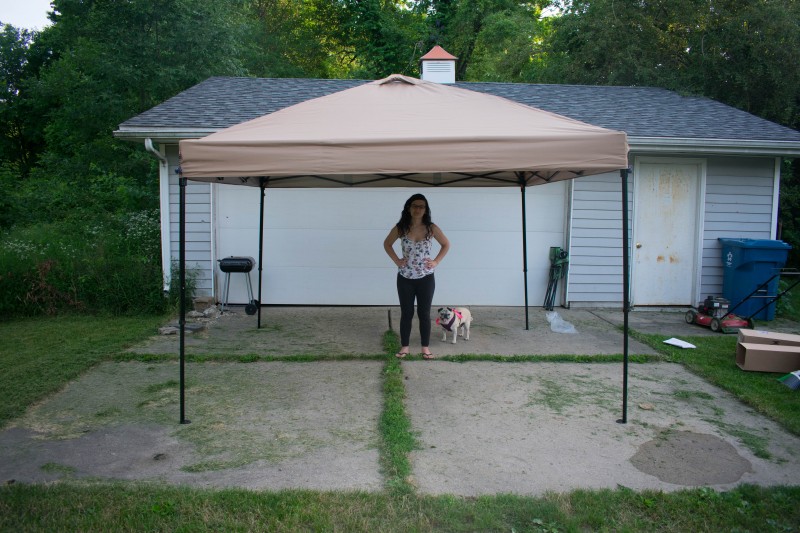 I was sent an Abba Patio 10 x 10 portable canopy with carrying bag for review. All opinions are my own.
We went camping Mother's day weekend with Ryan's family. It rained that weekend and we had planned to have bonfires at night. Thankfully, one of my brother-in-law's had brought a canopy with them that we were able to have a small bonfire under safely. Later while camping it was nice to have for shade, and to just stay out of the rain while eating or sitting outside talking. I thought about how it would be useful to have had last summer when I did a yard sale as well. I quickly found myself thinking it would just be a really handy thing to own.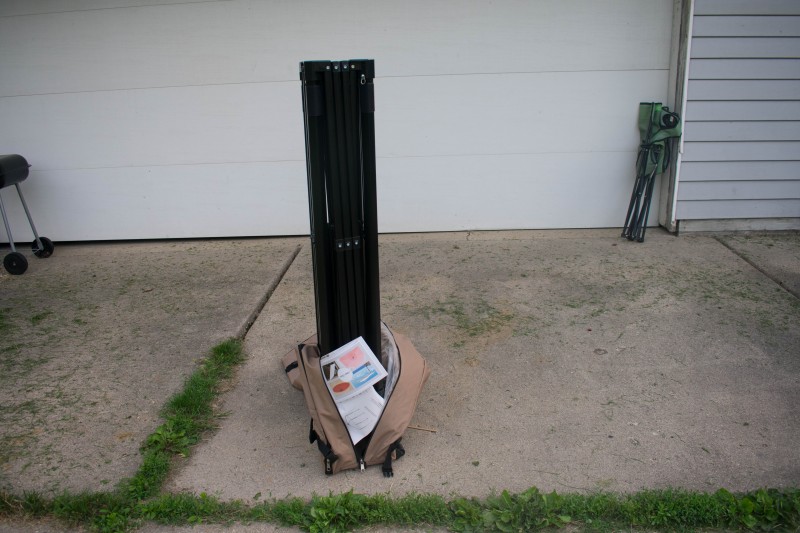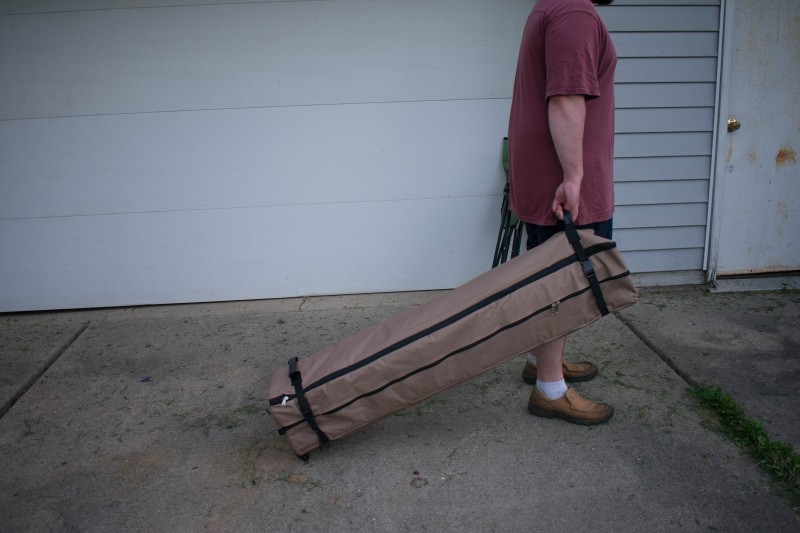 The Abba Patio 10 x 10 canopy comes in a really nice carrying case with wheels. It's a very sturdy bag that keeps its shape pretty well, which makes it easy to pack. The bottom of the bag feels really solid, so I don't think it will get damaged even with lots of use. The frame of the canopy folds down into a single piece, so there are no poles to put together. After camping in a tent, I was impressed with how easily this canopy sets up.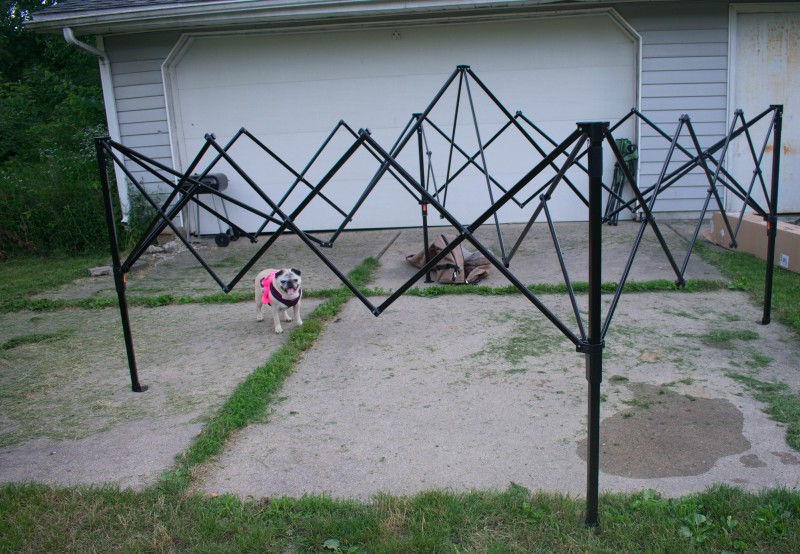 It almost reminds me of an umbrella, the way that it expands across the top. You just pull from the four corners to get it spread out. From there, you extend each o the four legs to raise the height of the canopy to its full height. The roof of the canopy is a single piece of fabric that simply pulls on (it's easiest to do this before extending the legs to full height). From under the canopy, there are little tabs of velcro that adhere around various parts of the top and sides of the canopy. There are ropes at each of the four corners, and holes in the base of each of the 4 legs, so that you can stake the canopy to the ground, and tie the canopy to the stakes. We tend to read instructions for complicated set-ups (like tents) but we were able to figure this one out without either of us ever checking the instructions. It's just very intuitive which we really find convenient.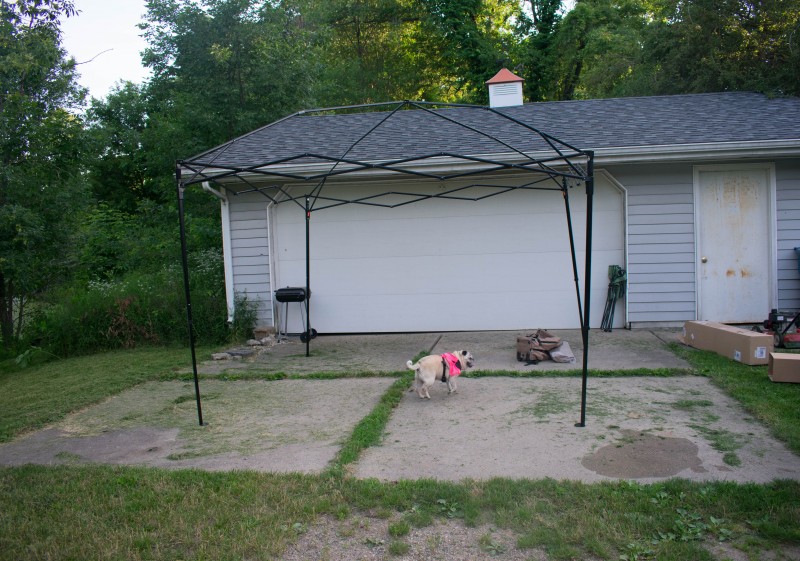 a 10 foot by 10-foot canopy is larger than it sounds. At least, I was surprised how big it was once we had it set up in front of my garage. It will definitely come in handy for family gatherings, yard sales, camping, sports events, the beach – really anytime we are spending outside and may need some protection from the elements.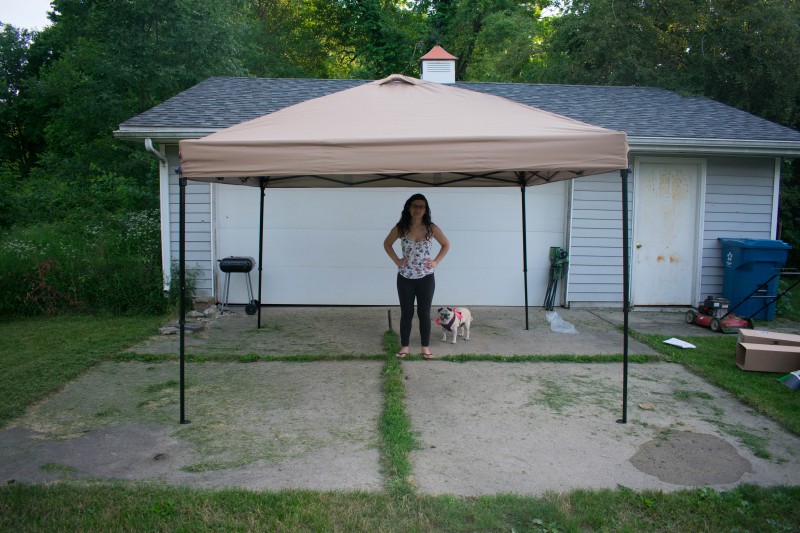 Buy it: Shop from Abba Patio's website and use the code abba20 to get 20% off your order!
Win it: Abba Patio 10×10 ft pop up canopy.
To enter: Fill out the form below by 11:59pm EST on 7/22/2018. Giveaway is open to the US.
Entry Form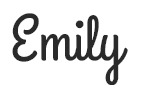 Hi there! I am Emily Evert, the owner of Emily Reviews. I am 25 and live in a small town in Michigan with my boyfriend Ryan and our two pugs. I have a large family and I adore my nieces and nephews. I am a calorie counter who loves soda. I budget to save money so I can spend it on my dogs. I love reading memoirs, and learning about child development and psychology. I love watching The Game of Thrones, Teen Mom, Sister Wives and Veep. I like listening to Jason Isbell, John Prine, Kris Kristofferson and Blue October. I created Emily Reviews as a creative outlet to share my life and the products that I love with others.
This post currently has 7 responses.