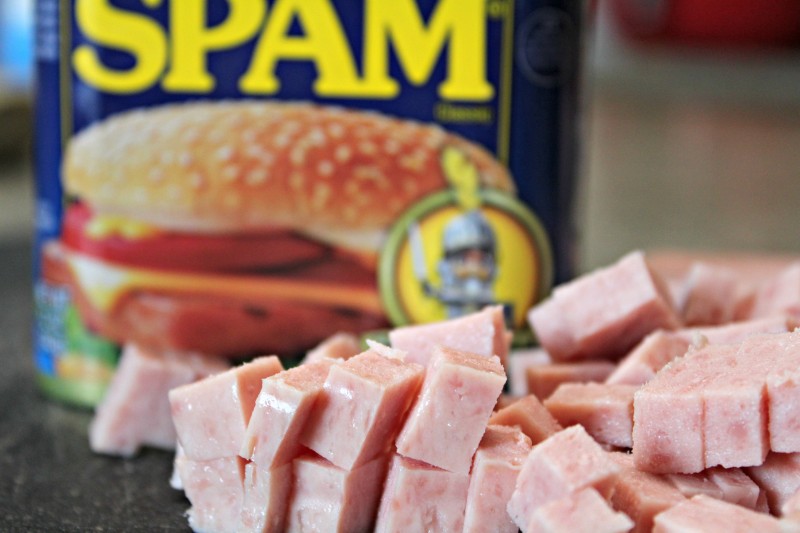 Hungry?  What's for dinner is a question you'll hear often around my home.  Everyone always wants to know.  I love making home cooked meals for my family but sometimes I just don't have enough time!  Or I can make some parts from scratch but need a little help on the sides.  So I like to turn to packaged rices, pastas, and bagged salads for a little time saving help when needed.  One food item I find that many people use is SPAM.  While my favorite way to serve up SPAM is cut into small pieces on my homemade pizza, there are lots of other ways!  Most I had never even considered!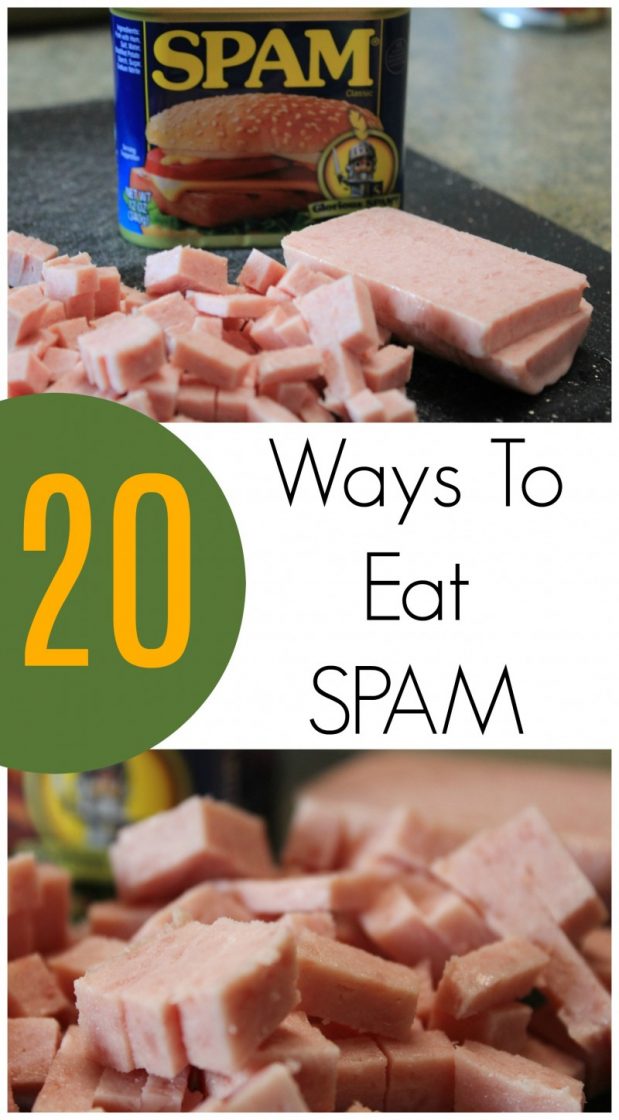 Oh, The Many Ways To Eat SPAM
So if you're looking for a little SPAM-spiration, you've come to the right place!  Take a leap and give one of the following ways a try:
Homemade SPAM Pizza – Just cut the SPAM into bite sized pieces and sprinkle over your sauce and crust.  Cover with cheese and bake!  MY FAVORITE!
Hawaiian SPAM Dinner – Slice SPAM and pineapple and grill.  Perfect for summer.
SPAM Scrambled Eggs – Cut SPAM into small pieces and fry with your scrambled eggs.  Top with cheese.  Serve over white rice.
SPAM Musubi – Basically it's SPAM with rice and seaweed.  It's in a rectangle shape and you use a mold to make it perfect.
Breakfast SPAM – Grate the SPAM, add mozzarella, onion, and green pepper.  Put mixutre on top of English muffins and bake.
SPAM Fried Rice – Fry your rice and spam together.
Comfort Meal – SPAM, potatoes, Jalapeños, and onions & Naneeskadi (Navajo tortillas).
SPAM Sandwich – Slice the SPAM and add mayo, lettuce, cheese, and pickles to your bread.
Fried SPAM – Slice and fry it until crispy on the edges.  Serve with fried potatoes and a dippy fried egg on top of it all.
SPAM & Egg Sandwich – It's as simple as it sounds!
Cold SPAM Salad – It's an egg salad with boiled eggs, mayonnaise, and add finely chopped SPAM.
BBQ SPAM – Fry with onions and a bit of barbecue sauce on a toasted bun.
Pan Fried SPAM – Pan fry slides of SPAM in 1T butter and serve with baked beans, fried potatoes and onions, or mac and cheese.
SPAM Macaroni Salad – Make macaroni salad with peas, spam, and miracle whip.
Macaroni & Cheese SPAM – Add diced small pieces of fried SPAM into Mac and cheese.
Grilled SPAM Cheese Sandwich – Add a slice of SPAM to your grilled cheese sandwich.
Sautéed SPAM – Cube the SPAM.  Saute with onions and garlic. When the SPAM is browned add one can of stewed tomatoes and a can of corn (or green beans). Serve over rice.
SPAM Bake – Slice SPAM and potatoes thinly.  Add butter and cheese in the between the layers. Bake at 350 for 30 minutes or till potatoes are done between the layers of SPAM.
Spicy SPAM – Fry spam with wilted spinach, fire roasted jalapeños, and fresh grated Parmesan cheese.
Garden Salad Spam – Make a fresh garden salad and sprinkle chopped SPAM over the top.
Have you tried eating or serving SPAM in any of these ways?  Or if I missed your favorite way to eat SPAM, be sure to share in the comments?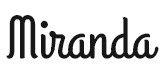 I'm a city girl turned country by my awesome husband and we have three busy boys and two darling daughters. I love spending time with my family, reading Karen Kingsbury novels, and catching up with friends while our kiddos have play dates. I'm blessed beyond measure and can't wait to see what God has in store.
Follow Miranda on Pinterest | Twitter| Blog | Instagram
This post currently has 30 responses.