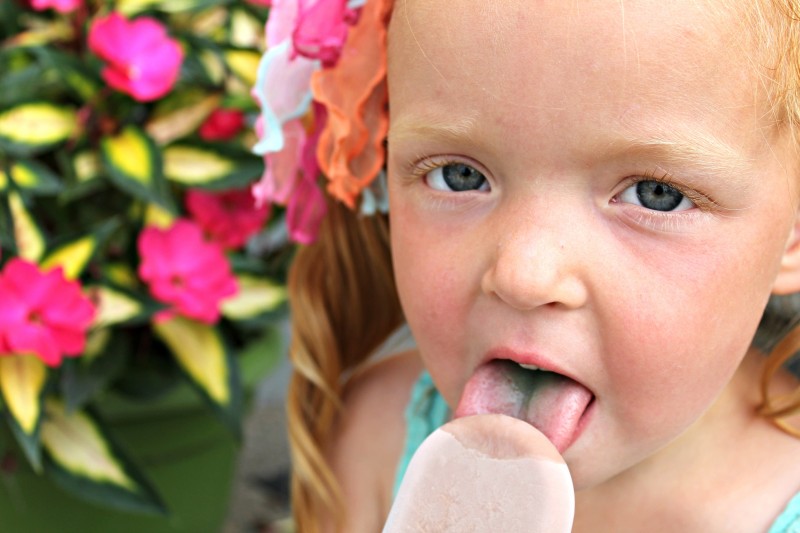 I received the Pampered Chef Quicksicle Maker to facilitate this post.  All opinions are my own.
I hope your summer is going well!  Time is flying but we are still trying to soak in every spare moment outside, when possible.  This summer has been so much fun.  I don't know if it's just because of the ages our kids are at or what.  Our youngest is almost 4 while the oldest is 13.  So they are at the ages where they are all a bit independent and can be left to their own vices for periods of time.  And all five of our kids play well together (usually) so it's just so much fun watching their interactions too.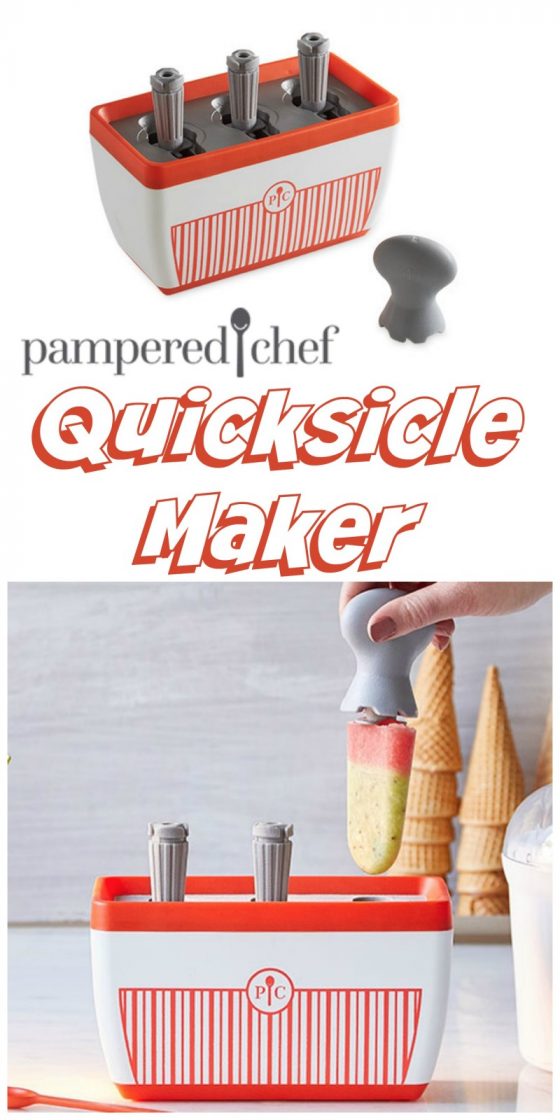 Beat The Heat
But now that August is here, the heat has also picked up.  Some days are almost unbearable!  We were just at a local church bazaar over the weekend and it was so hot and miserable.  The sun was pounding down, there were hundreds of people in a very small area, and the breeze was almost non-existent.  So we ended up calling it a day early and heading home to get rehydrated and refreshed.
Popsicle Anyone?
One treat that our kids love in the summer are popsicles.  I remember when I was a kid, it was such a fun thing to enjoy on a hot day.  So I was excited to carry on that tradition and allow our kids the same great memories.  Trouble is, I always forget to buy popsicles!  Or on the super hot days when it occurs to me, I'd never be able to get them home in the heat without melting.  But that's no longer a problem with the Pampered Chef Quicksicle Maker.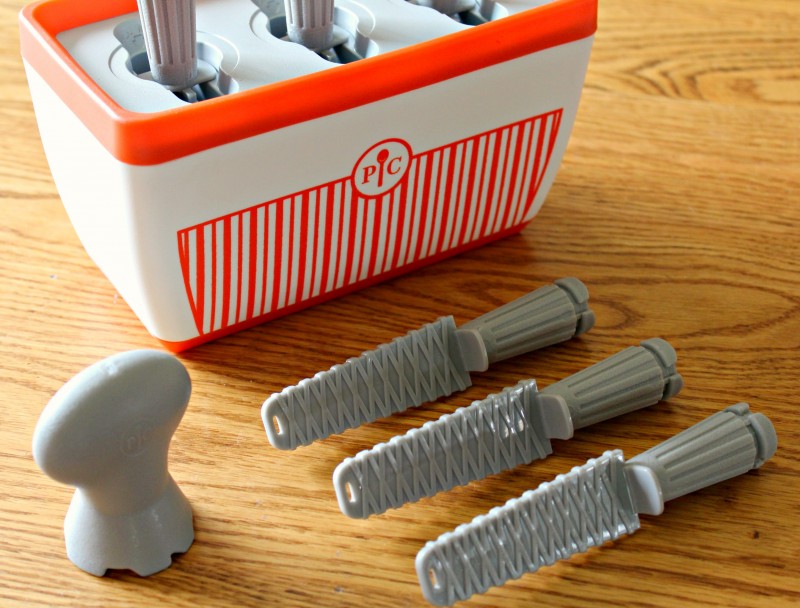 Pampered Chef Quicksicle Maker
This handy little tool is the perfect way to serve up popsicles FAST!  Easy to use, the Pampered Chef Quicksicle Maker is designed to make custom frozen treats in as little as just 8 minutes!  The quick-freezing technology is in the base.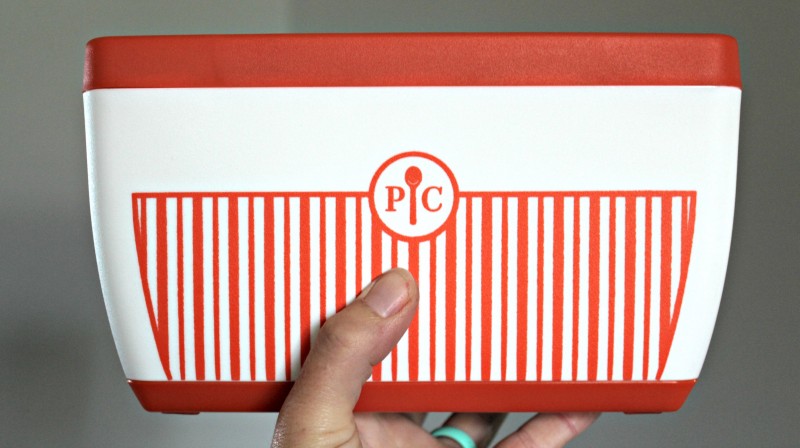 And with the base measuring in at just 4½" x 8¼" x 4¾", it doesn't take up the entire freezer either.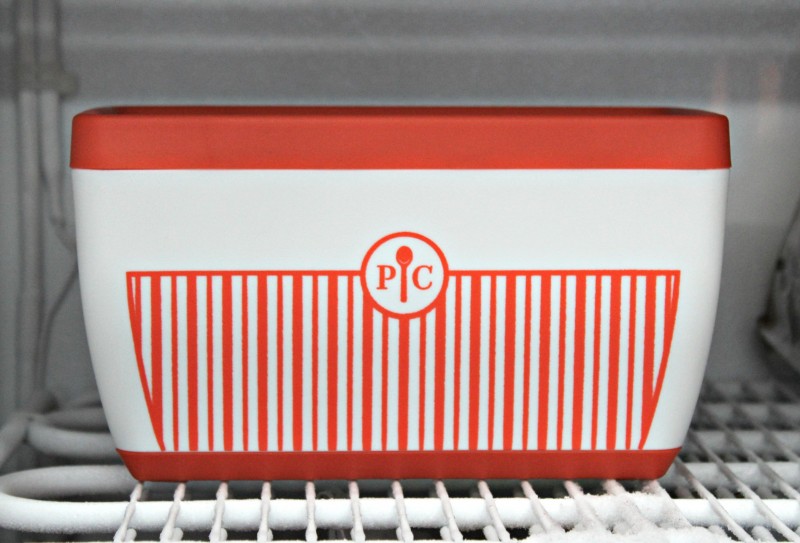 How To Use Your Pampered Chef Quicksicle Maker
First off, start by hand washing your Quicksicle Maker.  Then, once completely dry, place in the freezer.  Ensure that the base is level and upright.  After 24 hours, you are ready to move on to the next step.
Prepare the recipe of your choosing.  You can make your popsicle filling however you'd like.  Experiment!  (Some ideas are fruit juice, chocolate milk, or a smoothie mixture.)  Chill the liquid if not already cold.
Now it's time to bring your base out of the freezer.  Insert the included sticks.  Align the tabs with the notch in the mold.  Then, while paying attention to keeping the sticks straight, gently pour your mixture into the molds.  Stop just before the fill line.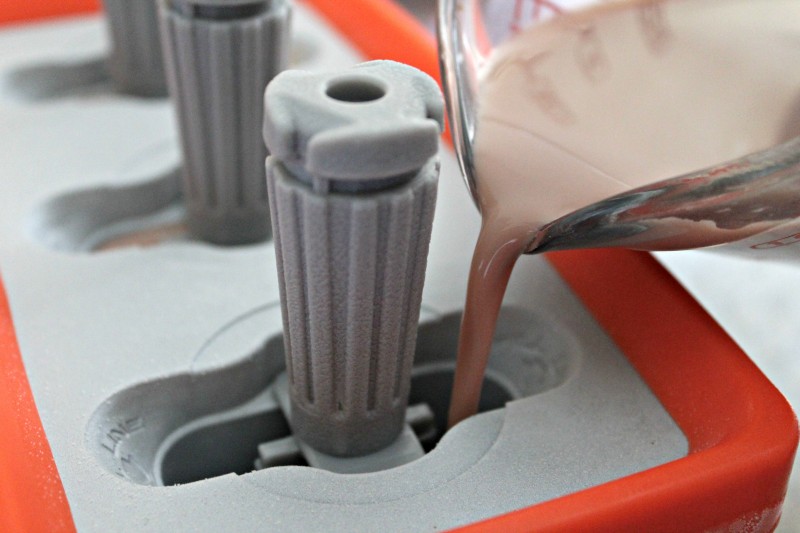 You have the option of leaving your Quicksicle Maker on the cupboard or placing back in the freezer.  Leaving it out, it should take 8-15 minutes for your liquid to freeze.  Putting it back in the freezer will shorten that time.
Once you think they may be frozen, use a toothpick to test.  Then it's time to remove.  Grab the key that is included and place level and upright over a stick.  Gently rotate clockwise and the key should spin easily until it touches the top of the metal mold, therein releasing your popsicle.  Untwist and repeat with the rest of the molds.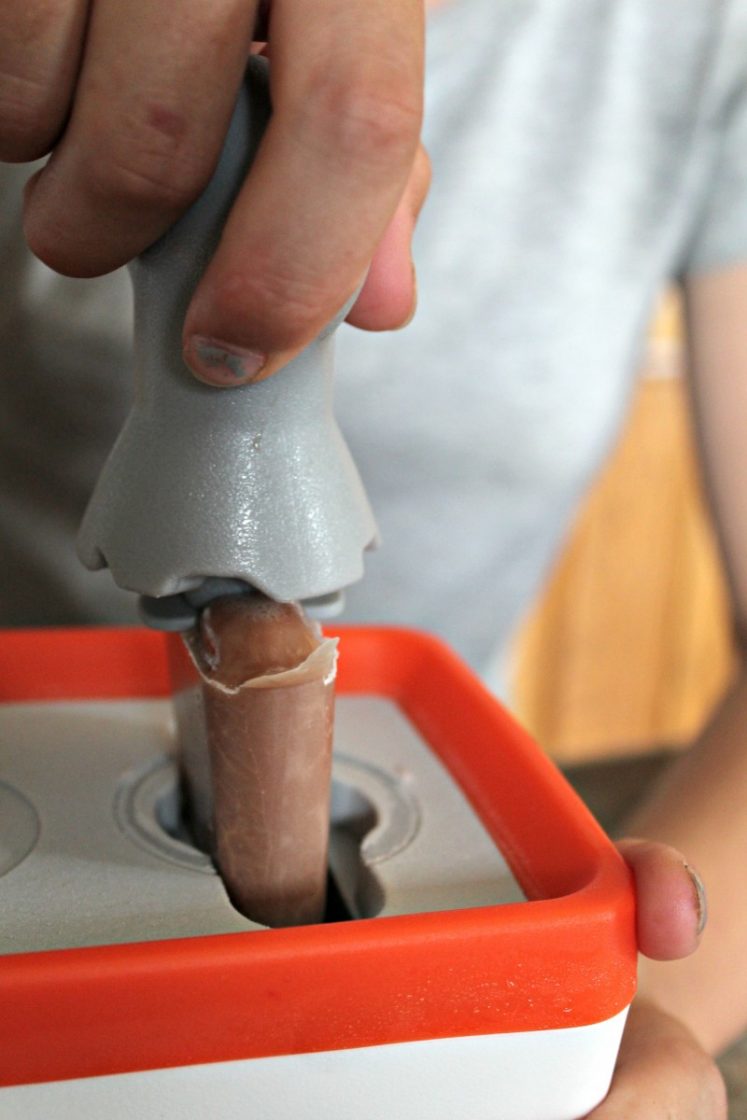 The really neat thing is that you can make up to THREE batches before needing to freeze the base again!
Delicious!
All five of our kids devoured their Chocolate Milk Popsicles!  It was the perfect treat on this hot summer day!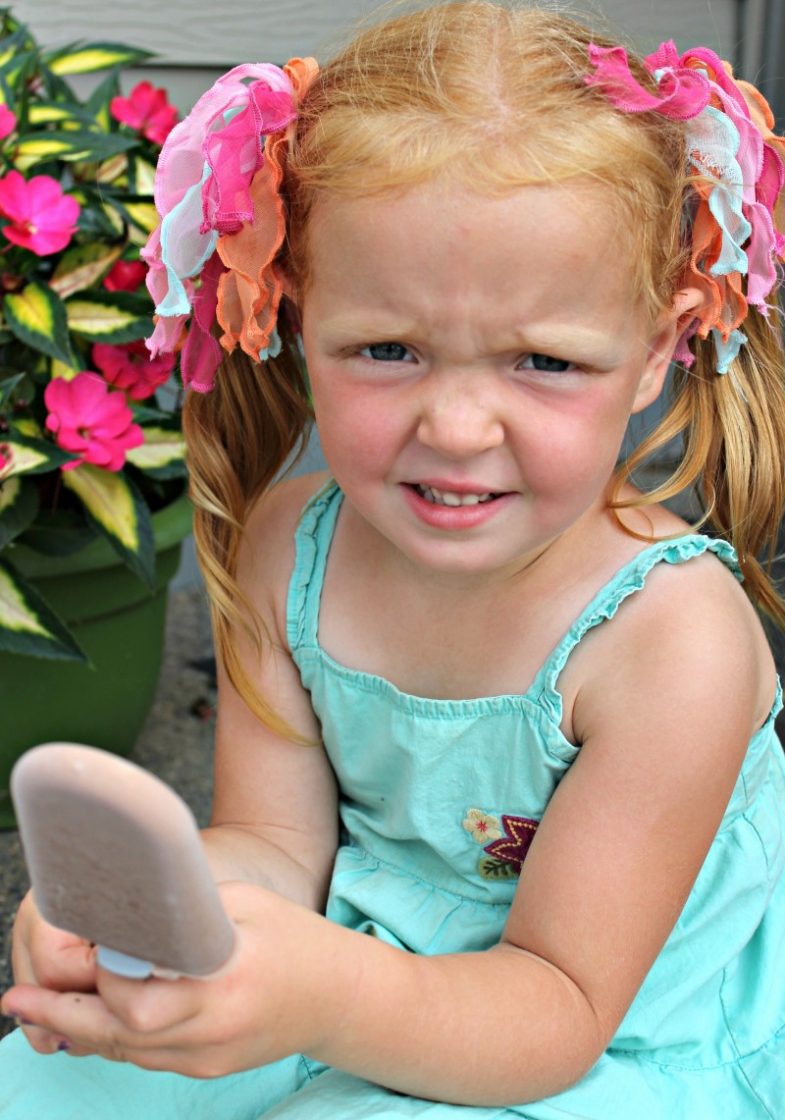 Seriously!  Who knew that freezing chocolate milk would taste so great!?  But the kids can't stop raving about how yummy these are.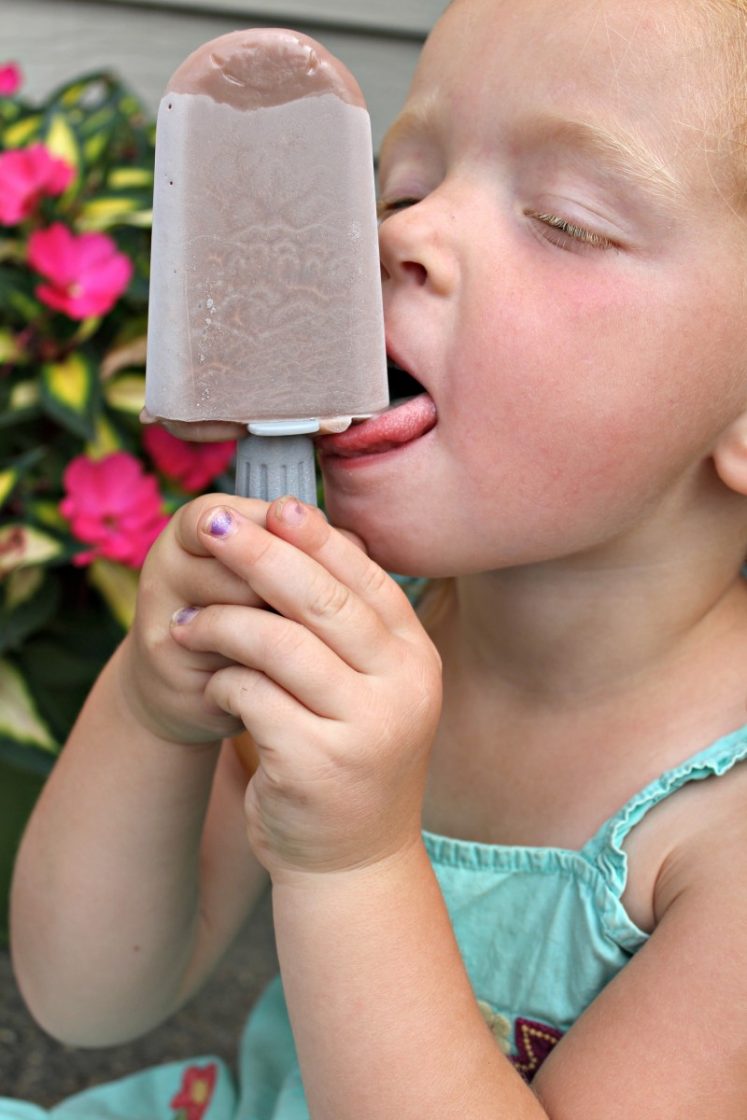 Connect With Pampered Chef
Head over and like Pampered Chef on Facebook and follow on Twitter, Pinterest and Instagram to catch all their latest news, sales, and promotions.
Buy It
You can also purchase your own Quicksicle Maker by heading over to PamperedChef.com.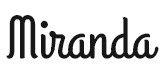 I'm a city girl turned country by my awesome husband and we have three busy boys and two darling daughters. I love spending time with my family, reading Karen Kingsbury novels, and catching up with friends while our kiddos have play dates. I'm blessed beyond measure and can't wait to see what God has in store.
Follow Miranda on Pinterest | Twitter| Blog | Instagram
This post currently has 22 responses.