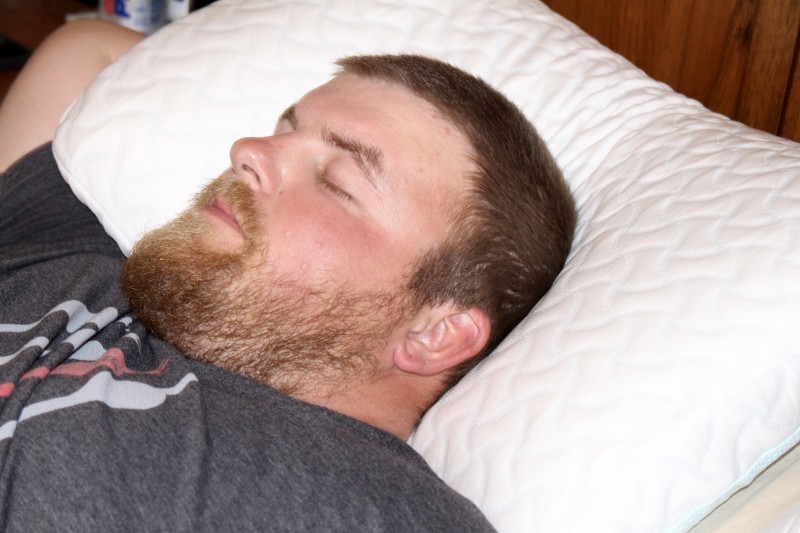 Thank you to Tempur-Pedic for sending product for review in exchange for my honest opinion.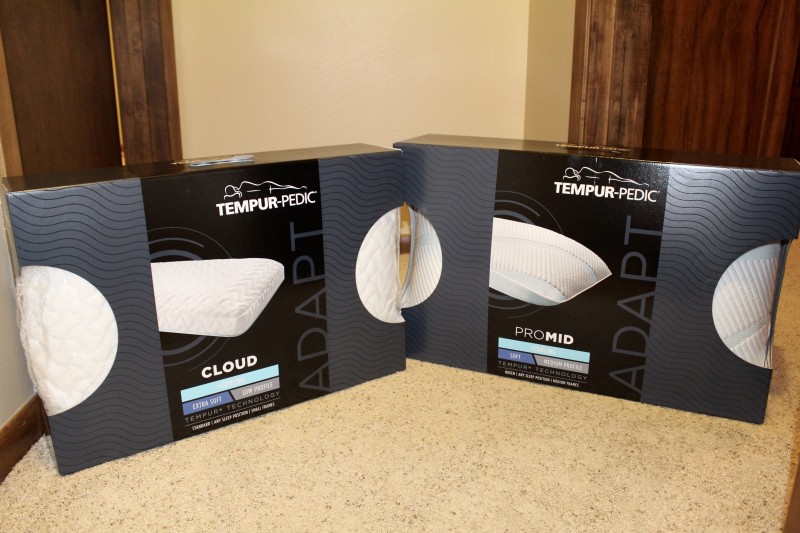 If you regularly read the blog, you know that recently I've been trying some products to improve our family's sleep. I know that pillows can make a big difference in sleep, so I was excited to get the chance to partner with Tempur-Pedic to try out their new TEMPUR-Adapt® pillows for my husband and I.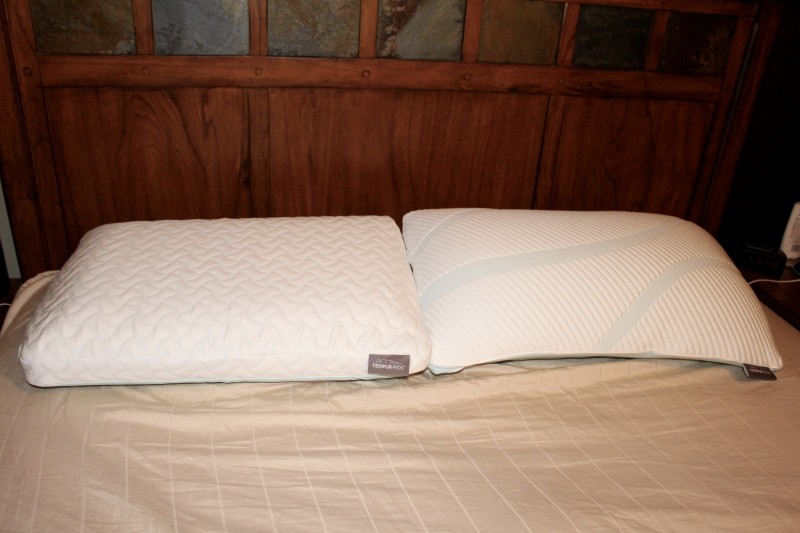 Tempur-Pedic has a pillow for every sleep preference. Their pillows use TEMPUR® Technology that adapts to each person's weight, shape and body temp. They ensure that your head, neck and shoulders are supported with a goal of having you "fall asleep faster and stay asleep longer".

We received the Tempur-Pedic Tempur-Adapt Pro-Mid + cooling for myself and the Tempur-Pedic Tempur-Adapt Cloud + Cooling for my husband. My husband is a back sleeper who usually uses a very thin, very soft pillow. I am a belly sleeper when I am not pregnant. But, for now, I have to be a side sleeper, so I chose the Pro-Mid since it is appropriate for all sleep positions and medium sized frames. See visual above.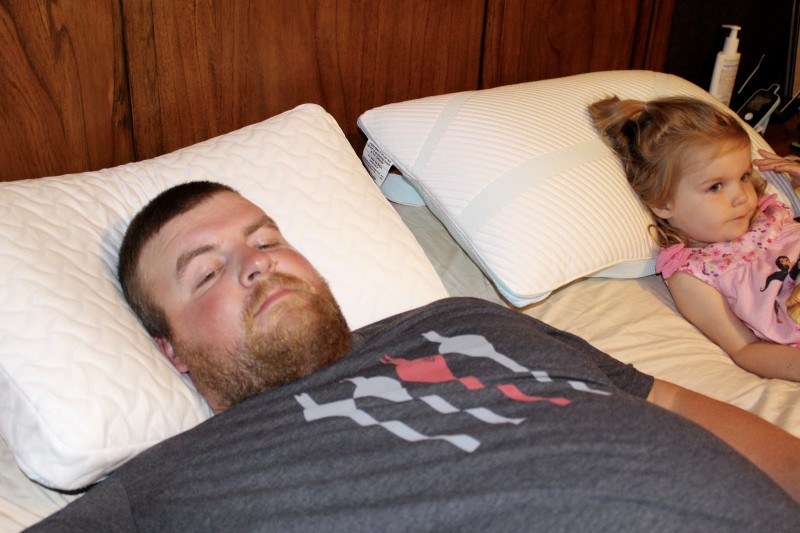 My husband wasn't so sure about the Tempur-Adapt Cloud + Cooling pillow at first. I told him he needed to try it for a week then he could give me his review. Although the pillow is extra soft and low profile, he decided that he still preferred his old, super thin pillow. He did like the cooling factor of the new Tempur-Pedic Pillow, as did I! We are both pretty hot sleepers and found that we weren't flipping these pillows over looking for a cool spot, they stayed comfortably cool all night!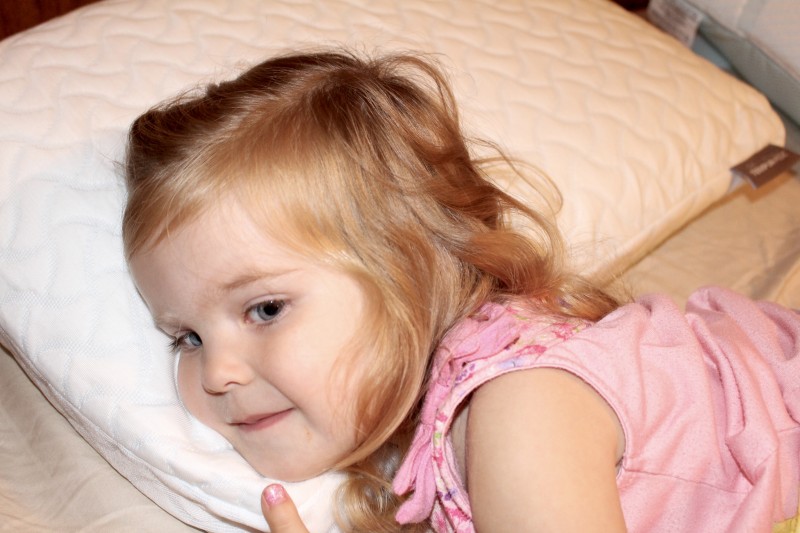 Our daughter wanted to try out our new Tempur-Pedic pillows and she liked them both. She commented that they were "so comfy". I have enjoyed using the Tempur-Adapt Pro-Mid + Cooling. It is soft, not quite as soft as my old pillow, but I can tell that this pillow is much more supportive than my old pillow. I don't need to put my arm under my pillow to support my head anymore. I have not woken up with a neck ache at all since starting to use this pillow either! And, since my husband chose to go back to his old pillow, I am able to use his Tempur-Adapt Cloud + Cooling to use between my legs/knees as I side sleep and I have been a very comfortable and happy pregnant lady!
Tell me, what kind of sleeper are you? Side? Back? Belly? A mix? Be sure to enter the giveaway below to win a Tempur-Pedic Tempur-Adapt Pillow of your own!
Buy It: Head over to Tempur-Pedic to see for yourself the great selection of products they offer.
Connect: Don't forget to like them on Facebook, follow them on Twitter, Instagram and Pinterest, and subscribe to their YouTube channel for all the latest news and promotions.
Win It: Tempur-Pedic generously giving away two pillows (one Tempur-Adapt Pro-Mid + Cooling and one Tempur-Adapt Cloud + Cooling), one to each of two lucky winners. The giveaway is open to US only. The giveaway will end August 31st, 2018. For your chance to win, enter the Giveaway Tools below. Good luck!


This post currently has 14 responses.