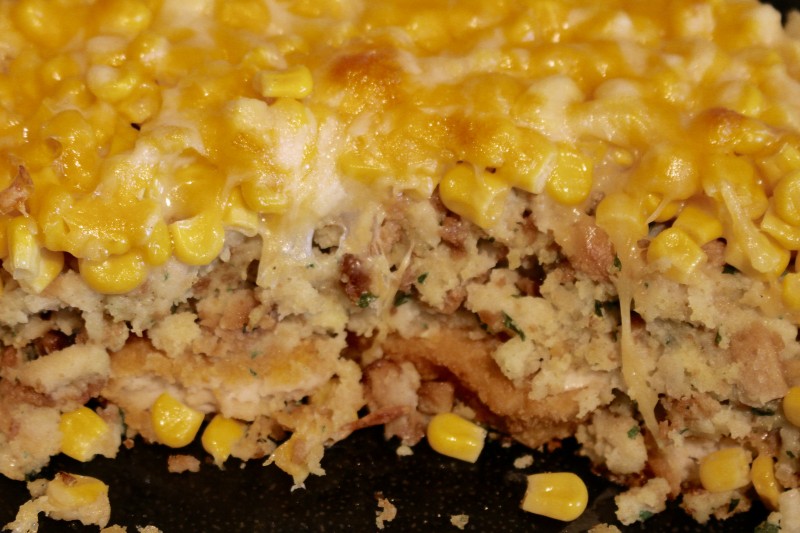 I am now back to work full time (until I go on maternity leave in 9 weeks). As many of you know, my husband is a farmer, so he generally gets home fairly late between 7-7:30. I like to have supper ready to go when he gets home. I get off work, pick up our daughter at daycare, come home, clean out our bags from that day and ready them for the next day, pick out clothes for the next day, etc. In that same time I need to be thinking about supper and/or getting supper ready. I love meals that are quick and easy to make, don't have too many ingredients and are 'one pot' so I don't have to spend a lot of time on clean-up. This recipe checks all of those boxes!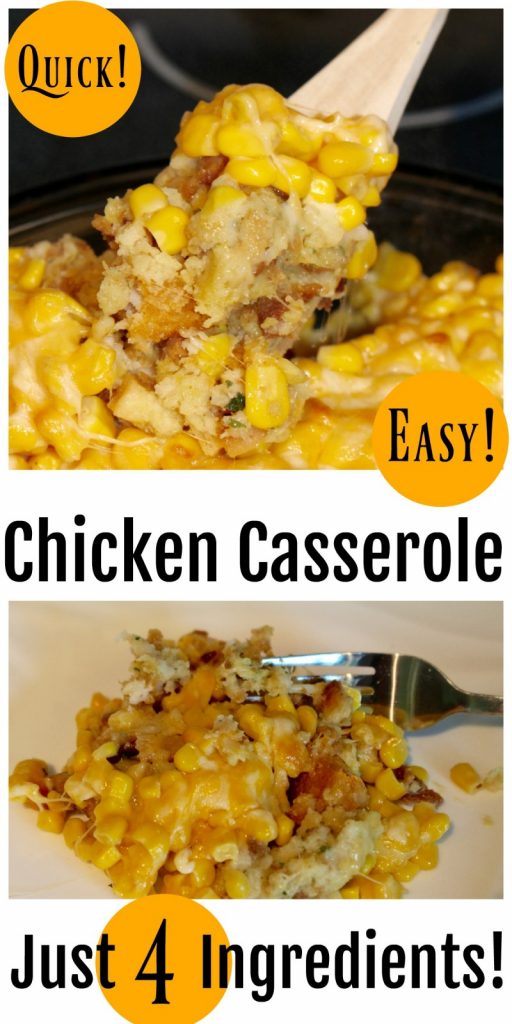 This Quick & Easy 4-Ingredient Chicken Casserole is made with Frozen Chicken Tenders, Stuffing, Corn & Shredded Cheese. It seriously couldn't be simpler. Including time to pre-heat the oven it only takes about 25 minutes from start to finish.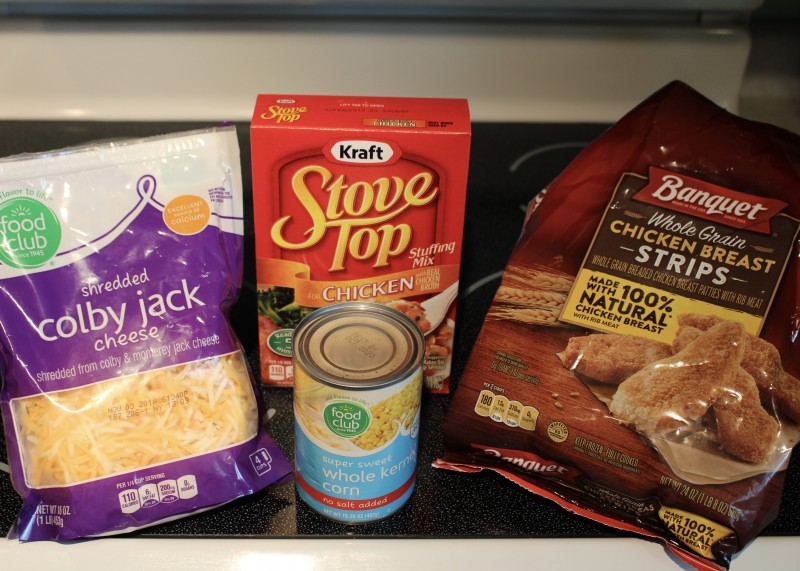 Step 1: Preheat oven to 425 degrees.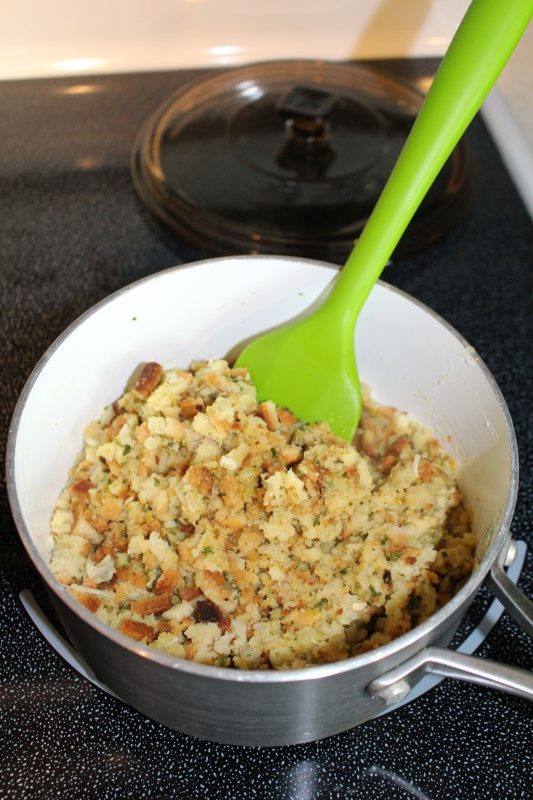 Step 2: Prepare stuffing according to directions on the box if using boxed stuffing mix.
This recipe is really good for using up Thanksgiving leftovers as well!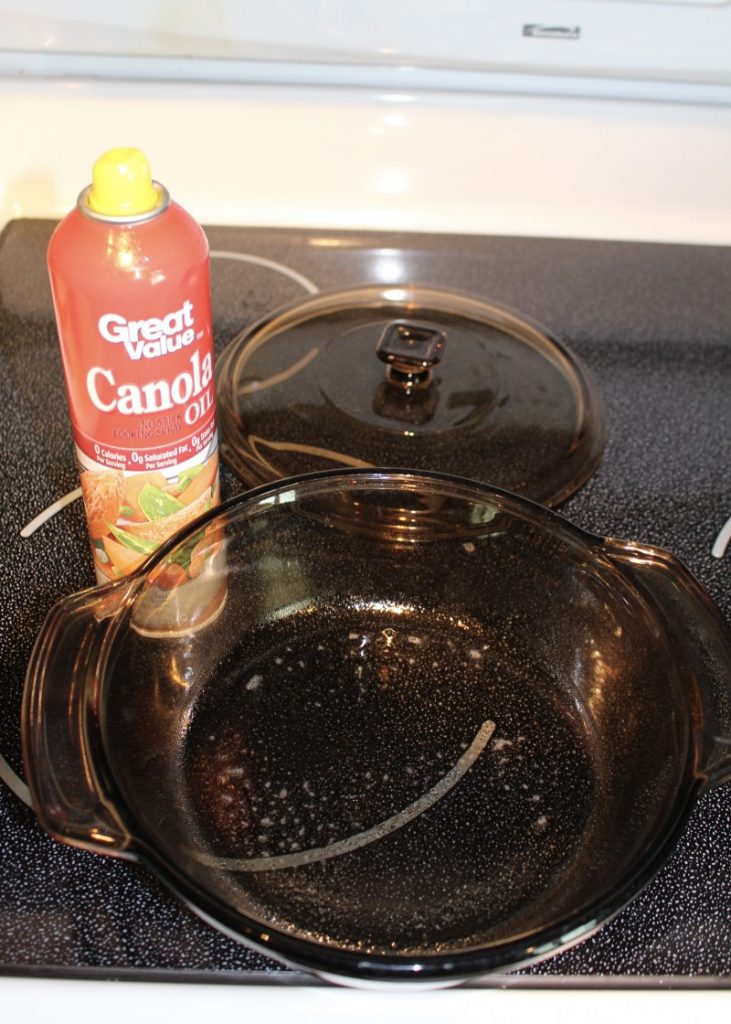 Step 3: Spray 1.5 quart glass baking dish with non-stick spray.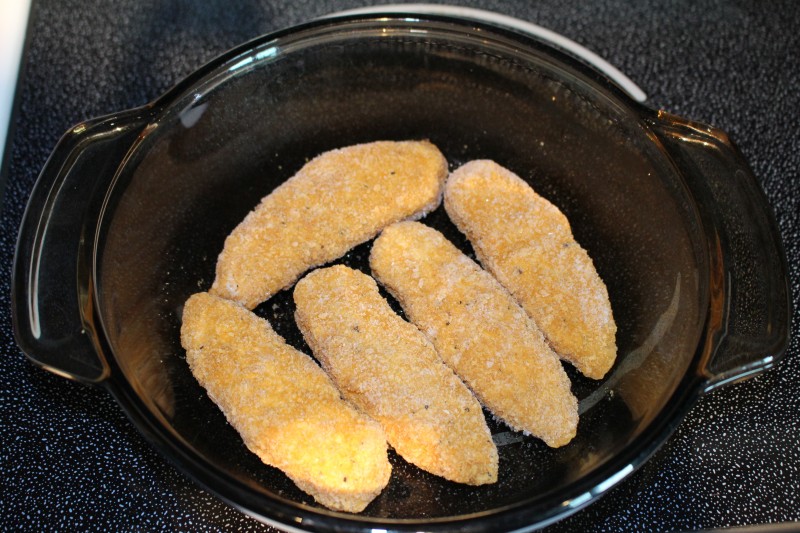 Step 4: Add frozen chicken tenders to the bottom of the casserole dish.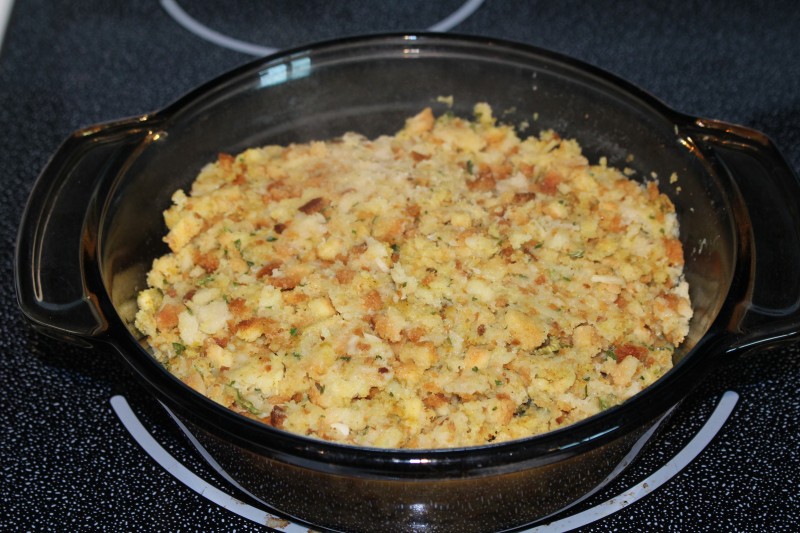 Step 5: Add completed stuffing over the top of the chicken and pat down with a spatula.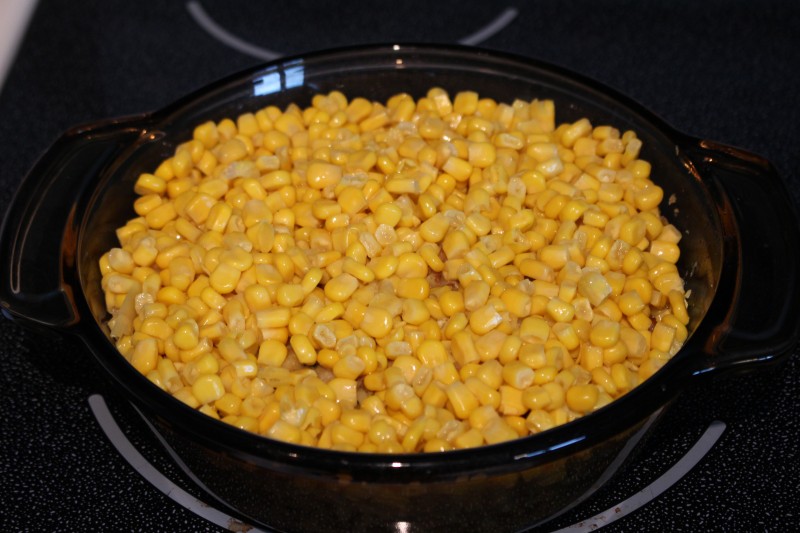 Step 6: Drain corn & sprinkle over the top of the stuffing mix.
|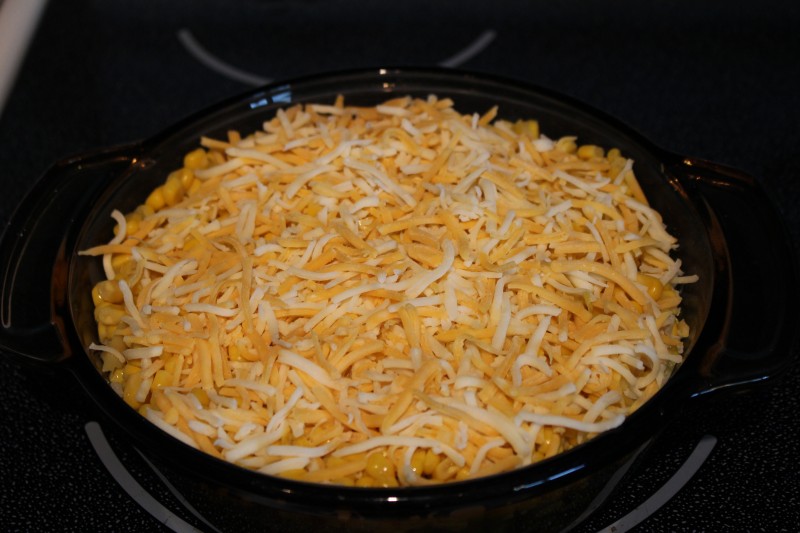 Step 7: Sprinkle shredded cheese over top of corn.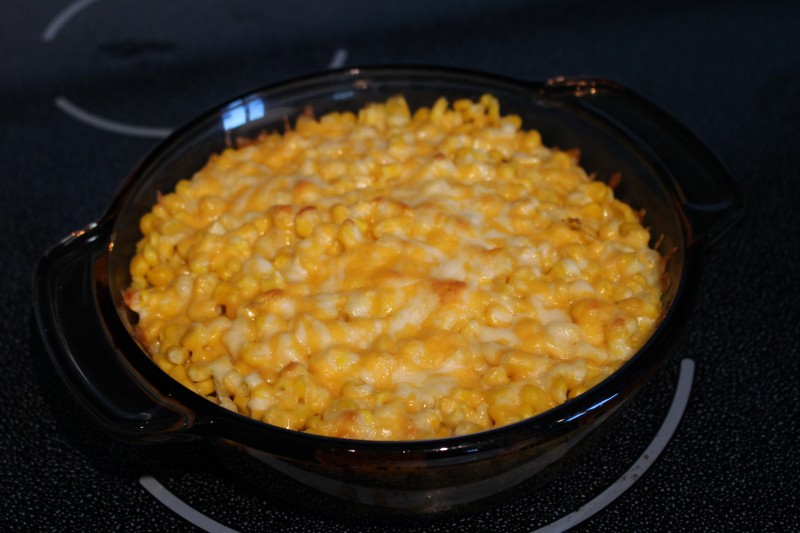 Step 8: Bake at 425 for 15 minutes.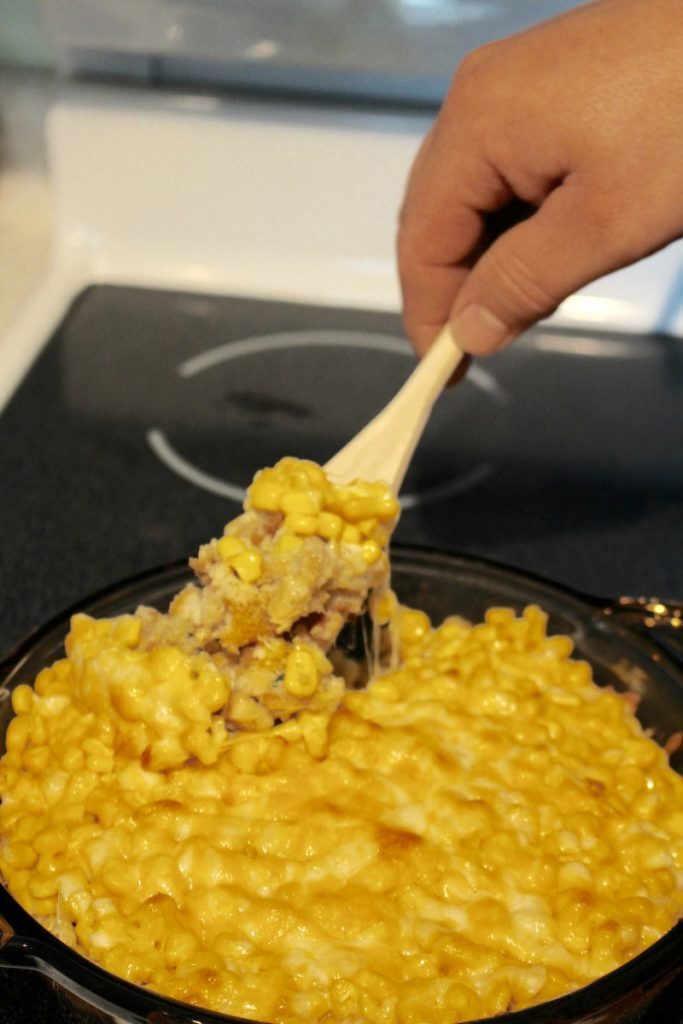 Step 9: Enjoy! Salt & pepper to taste.
This meal is a favorite in our house! What do you think? Is it something you might try? Feel free to pin this recipe on Pinterest to save it for later! Come back & let me know what you think if you try it!

Hi, my name is Asha. I am 30 years old and am a nurse by profession. My husband and I have been married for over five years and together we have a sweet three-year-old daughter, an infant son, and a lovable bunny named Caramel. I enjoy spending time with family, taking photographs, scrapbooking, hunting, fishing, cooking and gardening.
This post currently has 41 responses.