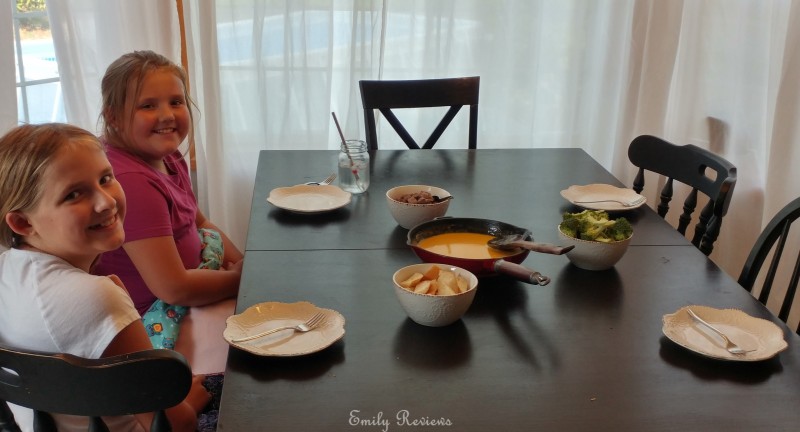 At the beginning of summer break, we have our daughters each write a summer bucket list. Their lists include anything and everything they hope to do that summer while on vacation from school. This year's summer bucket lists included family bike rides, swimming, play dates, slumber parties with their cousins, camping, a day at the beach, going to the county fair, watching a movie at the theater and trying new foods.
When asked what new foods they wanted to try, my oldest said she wanted to try cheese fondue. So, to check something off her bucket list, we made cheese fondue.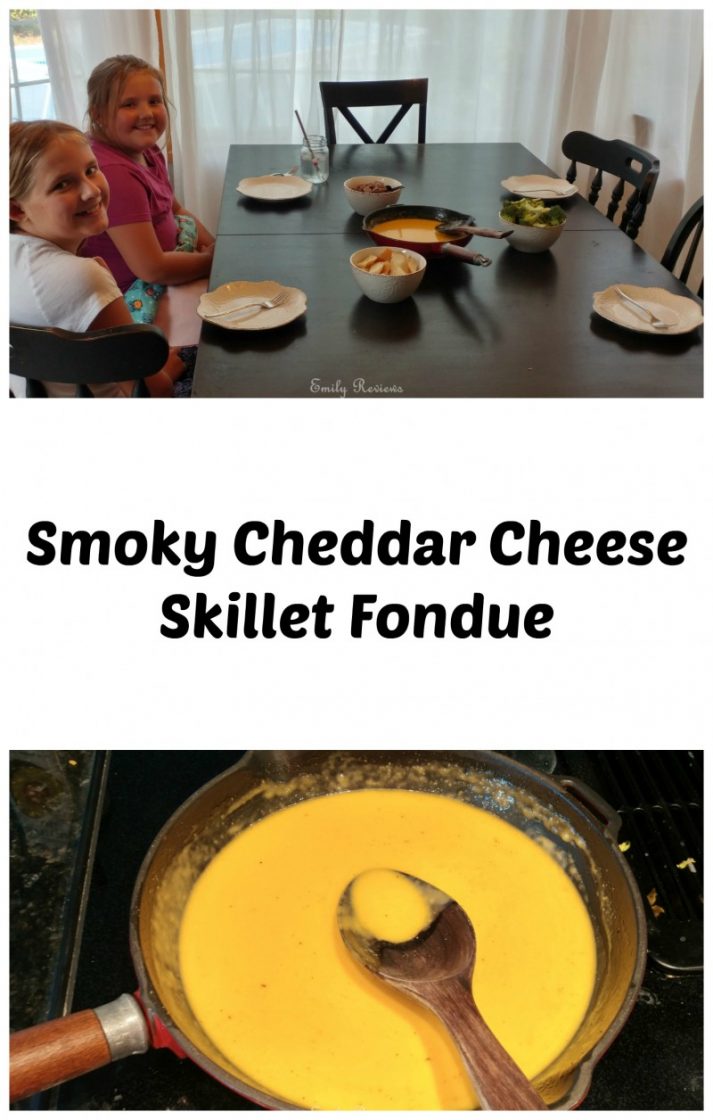 We wanted the cheese sauce to have a bold smoky flavor to compliment the foods we were going to dip into the sauce. After trial and error, we came up with the following recipe.
Ingredients:
2 cups of shredded medium cheddar cheese
1 TBS cornstarch
1 cup hot water
2 bouillon cubes in any flavor you wish (I used beef because we were going to have beef along with our fondue.)
1 tsp mustard powder
1 tsp Worcestershire sauce
2 tsp smoked paprika powder
Directions:
Place your bouillon cubes into the cup of hot water. Stir to dissolve and set aside. After shredding your cheese, sprinkle the cornstarch on top of it and lightly toss to coat. Set your cheese blend aside as well. In a hot cast iron skillet, add the water bouillon cube mixture, mustard powder, and smoked paprika powder. Once blended, reduce the heat to warm and begin adding your cheese a little at a time. Stir using a constant figure 8 motion. Once all the cheese has been added, melted, and come together in a nice sauce, remove the skillet from the heat. Then stir in your Worcestershire to complete the sauce. Serve your Smokey Cheddar Cheese Foude with a few different dippers. We chose fresh sourdough bread, broccoli spears, and beef cubes.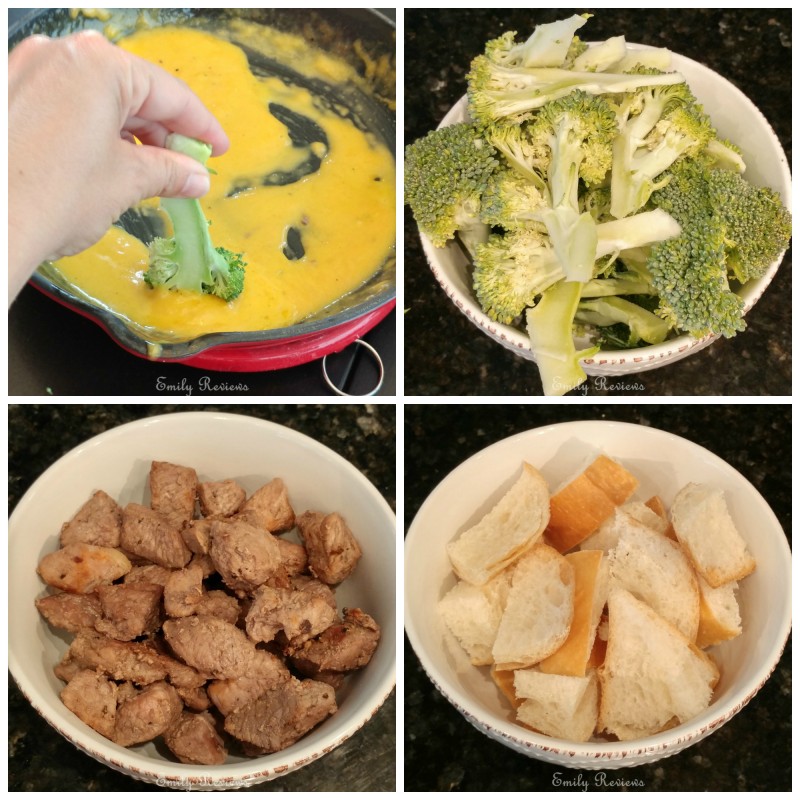 We had so much fun with our "new food." I am really glad my daughter added this to her summer bucket list.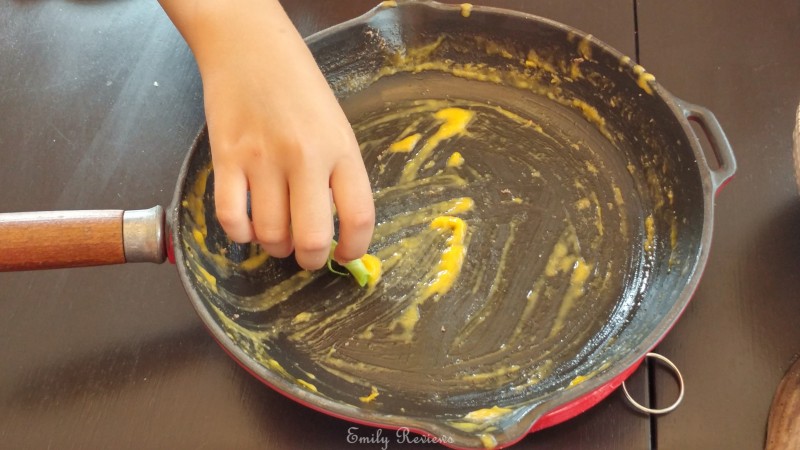 Have you tried any new foods this summer?
What are your favorite fondue combinations?

Hello, my name is Laurie. I have been married to my husband for 13 years. We have two young daughters, ages 9 and 12 years old. My family and I live in Oregon so that means we are just minutes from the beach, mountains, and desert.  We love it here and try to spend as much time outdoors playing as we can. When we aren't outside playing, I enjoy reading, baking, refinishing furniture, and other crafts.
This post currently has 27 responses.