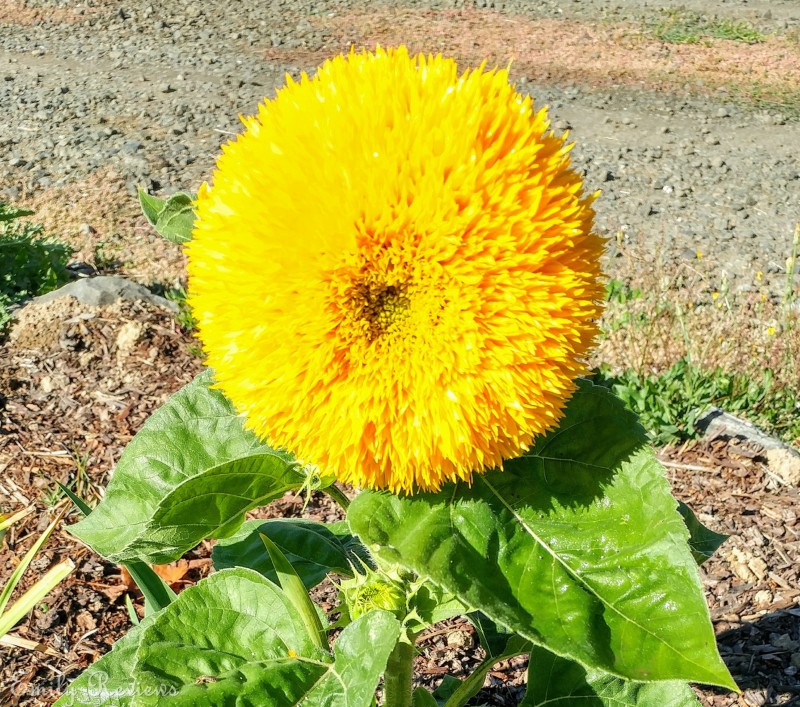 Thank you to High Mowing Organic Seeds for providing me with products to facilitate my blog review. All opinions are 100% my own.
Last summer, I focused my attention on our flower beds. We have several flower beds around our property. In the front yard, I had a lot of iris, snapdragon, and penstemon plants. I wanted to add a variety of flowers and herbs to give my beds more of a cottage flower garden look. I turned to High Mowing Organic Seeds to help me bring my vision to fruition.
For my review, I received a generous assortment of High Mowing Organic seeds including- Kitchen Herbs Organic Seed Collection, Fanni Common Sage, German Chamomile, Lemon Balm, Summer of Sunflowers Organic Seed Collection, Jasmine Scented Nicotiana, Nasturtium Blend, Painted Lady Sweetpea, Pink Lavatera, Double-Click Cosmos, Evening Colors Sunflower, County Fair Blend Zinnias, Maayan Orange Calendula, Crackerjack Marigold, and Dark Orange Marigolds.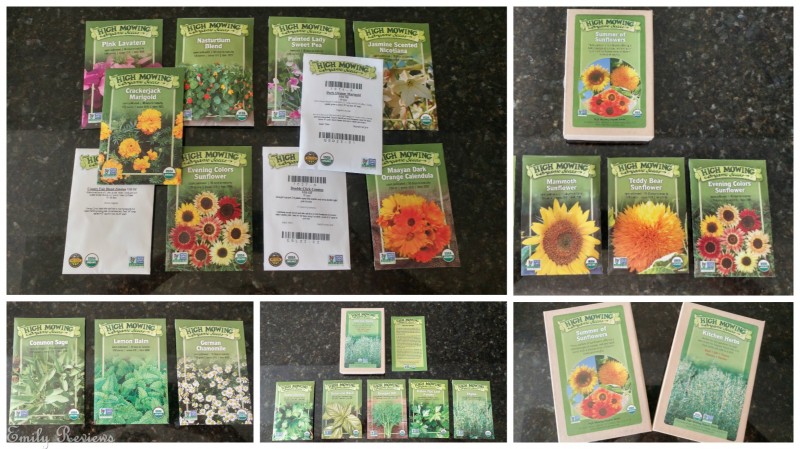 All of my seeds did well but, the Teddy Bear Sunflowers and Crackerjack Marigolds stole the show! The Teddy bear Sunflowers were short in height but, the flower heads were full and "fluffy". They had a similar texture to a favorite teddy. They were adorable! The Crackerjack Marigolds absolutely blew me away. I had never had much luck with growing marigolds. I figured this year would be no different so I planted hundreds of seeds. I planted them in our front yard and in our vegetable garden. Not only did all of my seeds grow but, they took over my vegetable garden. My vegetable garden was more of a flower garden this year! It was stunning. As the weather began to change and the flowers began to die, I collected them, dried them and saved the seeds. I will have Crackerjack Marigolds for the rest of my life.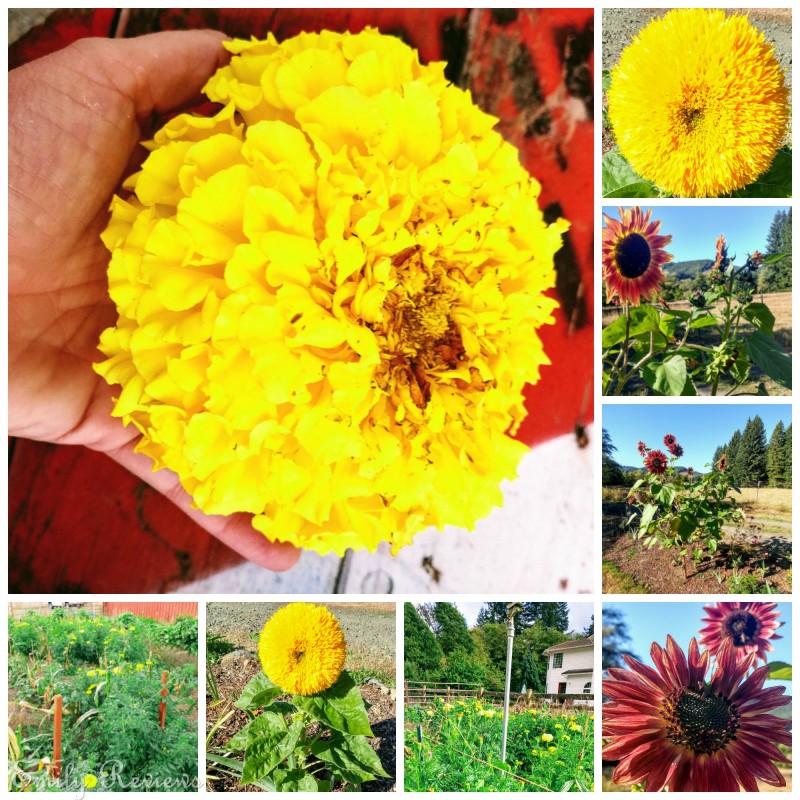 I am really impressed with my High Mowing Organic Seeds! Next year, I want to try the Beeline Pollinator Mix, Lion's Mouth Snapdragon, and Violet Queen Cleome.
In addition to flower and herb seeds, High Mowing Organic Seeds has a nice selection of vegetable seeds, cover crops, and gardening supplies. No matter what shade of green your thumb, I suggest you visit High Mowing Organic Seeds!
Buy It: Please visit the High Mowing Organic Seeds website to see the great selection of products they offer and convenient shopping locations.
Connect: Don't forget to follow High Mowing Organic Seeds on Facebook, Twitter, and Pinterest for the latest product announcements and special offers.


Hello, my name is Laurie. I have been married to my husband for 13 years. We have two young daughters, ages 9 and 12 years old. My family and I live in Oregon so that means we are just minutes from the beach, mountains, and desert.  We love it here and try to spend as much time outdoors playing as we can. When we aren't outside playing, I enjoy reading, baking, refinishing furniture, and other crafts.
This post currently has 8 responses.