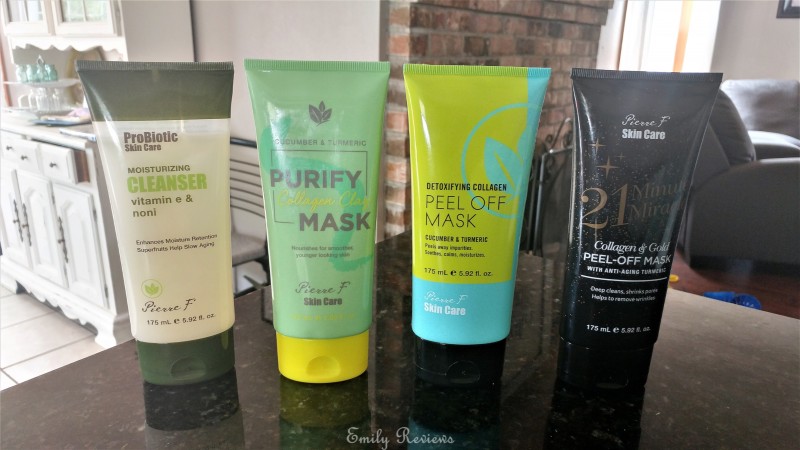 Thank you to PierreF for providing me with products to facilitate my blog review. All opinions are 100% my own.
Now that I have two tween daughters in the house, having skincare products that are safe and effective, means even more to me. Anything I use, the girls use. So I need to make sure the products are made with high-quality ingredients.
Finding a skincare line with probiotics intrigued me. Probiotic means "for life." Probiotics are live bacteria that are good for your health both inside your body and outside. PierreF skincare products use those probiotics to protect our skin from blemishes, spots, and premature aging.
For my review, I received a ProBiotic Moisturizing Cleanser, Minute Miracle Collagen & Gold Peel Off Mask, Detoxifying Collagen Peel Off Mask – Cucumber & Turmeric, and a Purify Collagen Clay Mask – Cucumber & Turmeric.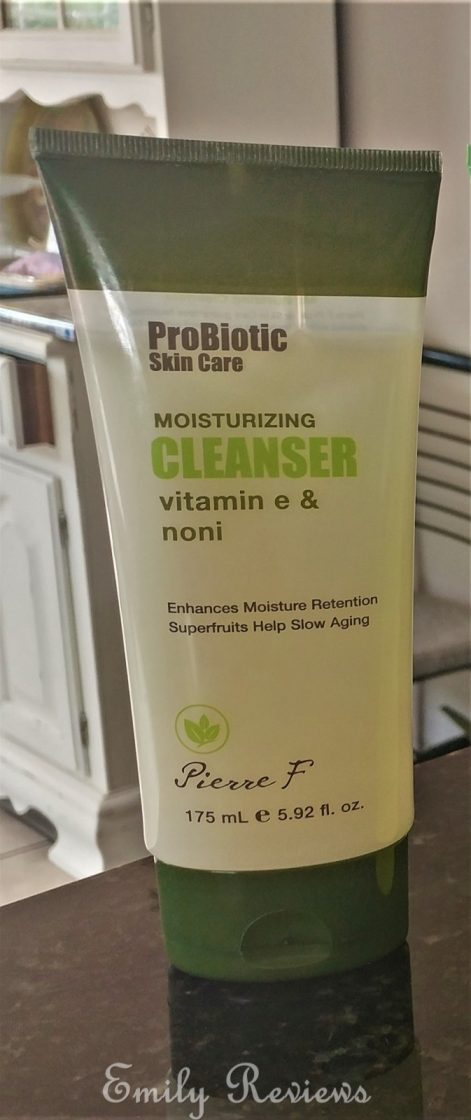 ProBiotic Moisturizing Cleanser is a great way to start your skincare routine. The ProBiotic Moisturizing Cleanser gently removes all dirt, makeup, and oils from your face without drying your skin. The Noni superfruit then works to repair and rejuvenate. The ProBiotic Moisturizing Cleanser leaves my face feeling clean.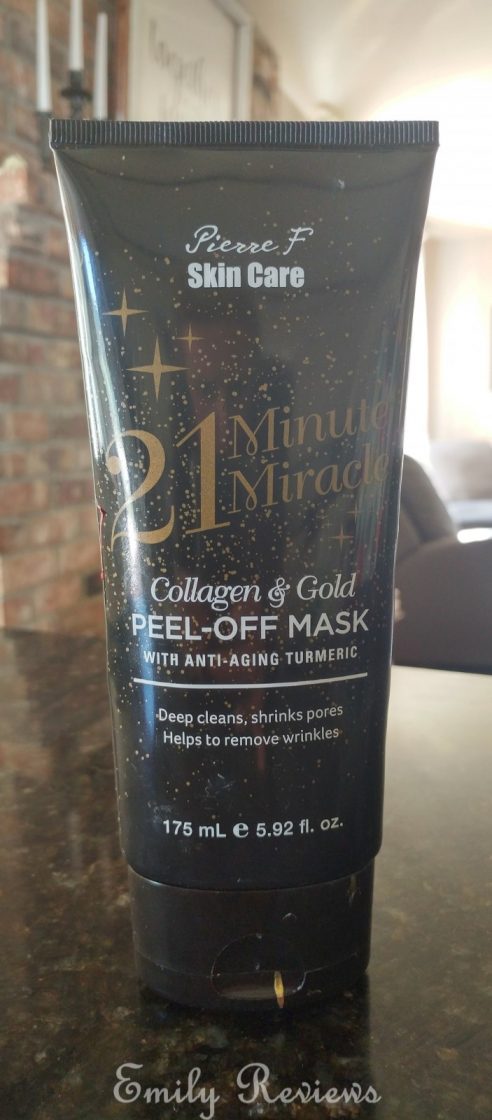 The 21 Minute Miracle Collagen & Gold Peel Off Mask is my favorite mask of the three I received.  This mask was created too deep clean pores, reduce the visible signs of pores and to help smooth wrinkles. The 21 Minute Miracle Collagen & Gold Peel Off Mask contains anti-aging turmeric. I love this mask so much. After waiting the suggested time and peeling off the mask, my face felt like it was years younger. I wonder if they make this in full-body sized tubs?!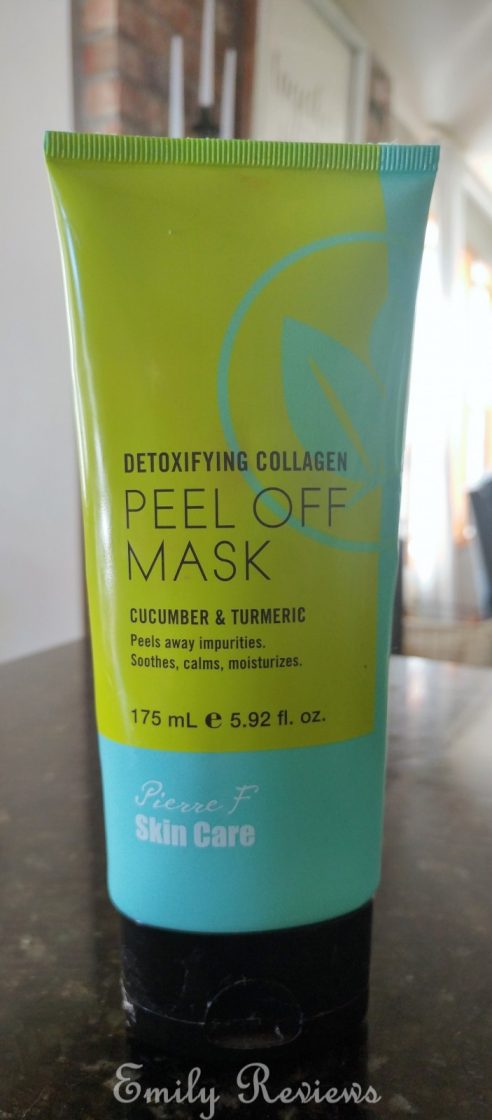 Detoxifying Collagen Peel Off Mask is formulated with cucumber and turmeric. The Detoxifying Collagen Peel Off Mask may help with inflammation and acne.  I found the Detoxifying Collagen Peel Off Mask to be very refreshing. After using it, my skin felt like it had received a deep cleaning.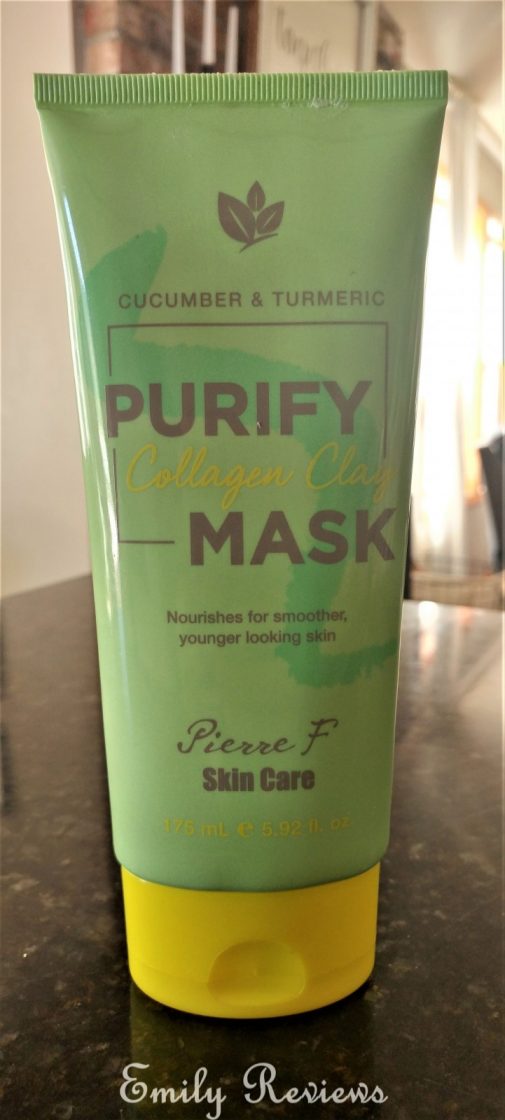 Purify Collagen Clay Mask uses cucumber and turmeric for their skin nourishing properties. Using the Purify Collagen Clay Mask will help detoxify, sooth, and hydrate your face. After using the Purify Collagen Clay Mask, my face felt tighter. It was a nice feeling.
My daughters and I have enjoyed trying the PierreF ProBiotic Skincare line. Having girls facial night has been a lot of fun. Each of us has a different skin care issue. I am happy to tell you that these PierreF products worked well for each of us. No one had any adverse reactions.
Buy It: Please visit the PierreF website to see the great selection of products they offer and convenient shopping locations.
Connect: Don't forget to follow PierreF on Facebook for the latest product announcements and special offers.
Win it: Three winners will each receive a PierreF Exfoliating Cleanser and one skincare mask. The first winner will get the first choice between the three mask options. This is a US giveaway. The PierreF giveaway is scheduled to end on 11/05/2018. Good luck.


Hello, my name is Laurie. I have been married to my husband for 13 years. We have two young daughters, ages 9 and 12 years old. My family and I live in Oregon so that means we are just minutes from the beach, mountains, and desert.  We love it here and try to spend as much time outdoors playing as we can. When we aren't outside playing, I enjoy reading, baking, refinishing furniture, and other crafts.
This post currently has 8 responses.