Thank you to PaleoPro for sending me products. All opinions are my own.
Over the past few years we've been re-shaping our diets. We've exchanged processed foods for fresh ingredients, and have increased our vegetable intake considerably. Even still, we're so busy and I know we don't get all the greens our bodies need. I'd been looking for a quality greens powder and when PaleoPro reached out, I knew they had exactly what I wanted.
PaleoPro Greens Powder
PaleoPro's Greens Powder is a plant-based vegan protein without any soy or whey. It's rich in vitamin K and iron, and is a great source of vitamin B12 also. I've tried greens before that didn't have a very desirable taste, so I was curious to see how PaleoPro's would compare. I was pleasantly surprised when I tried it mixed with just water for the first time-it was slightly sweet and mild, which surprised me since there's no added sugar!
This greens powder is also a good source of fiber, calcium, magnesium, and vitamins A & C. While I'm a stickler about getting a good variety of healthy, nutritious foods in my kids' meals every day, I have a hard time doing the same for myself. While it's something I'm working on, I'm glad that I can use PaleoPro's Greens Powder to help me get those extra nutrients every day. I mix it with either water or unsweetened almond milk and it's a great addition to my day!
PaleoPro Omega-3 Fish Oil
Another thing I wanted to add into our daily diet is a high-quality Omega-3 Fish Oil. Luckily PaleoPro had me covered in that department too! Omega-3 fatty acids are essential nutrients for heart health. The best source for Omega-3s are certain types of fatty, coldwater fish. Unfortunately living in Minnesota means we don't have a lot of options for getting high quality fish. We do eat salmon and at least once every couple weeks, but I want to make sure my husband and I stay healthy for our kids so we wanted to add more Omega-3 fatty acids into our diet.
PaleoPro does diligent testing to ensure that the metal levels found in their Fish Oil is low compared to other brands. I take two softgels daily and don't notice an aftertaste like I have with other fish oils. Omega-3 fatty acids found in fish oil assist with heart and brain health, reduce inflammation, assist with muscle growth, and improve nervous system function. I'm glad to have these high quality supplements as part of my daily routine! Be sure to check out my full review of PaleoPro's Grass-Fed Bone Broth Collagen, too.
Buy it: You can purchase PaleoPro products from PaleoPro.com.
Connect: Follow PaleoPro on Facebook | Twitter | Instagram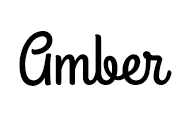 Hi there! I'm Amber, a 30 year old wife and mom of two from central Minnesota. I love to travel and to be outside with my kids anywhere the weather is warm! When I have a spare free moment, I love to read and scrapbook as well as binge-watch Netflix long after the kids are asleep. I drink too much Caribou Coffee and have a real sweet tooth but also try very hard to consume organic foods and use eco-friendly, fair trade products as much as possible. I also love socializing and sharing about my favorite products!
This post currently has 5 responses.