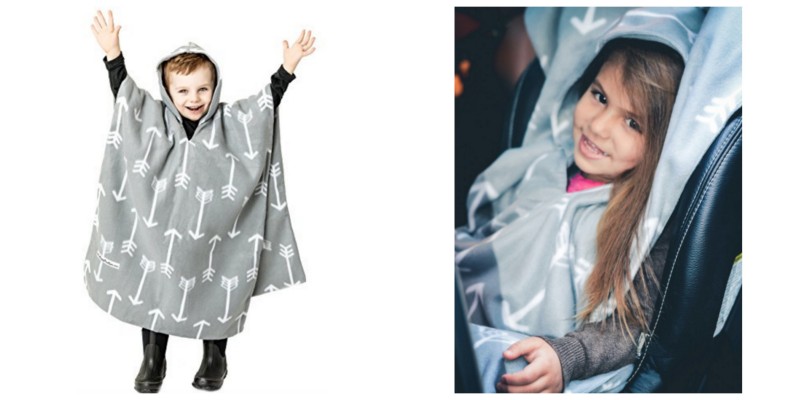 Thank you to Birdy Boutique for sending product for review in exchange for my honest opinion.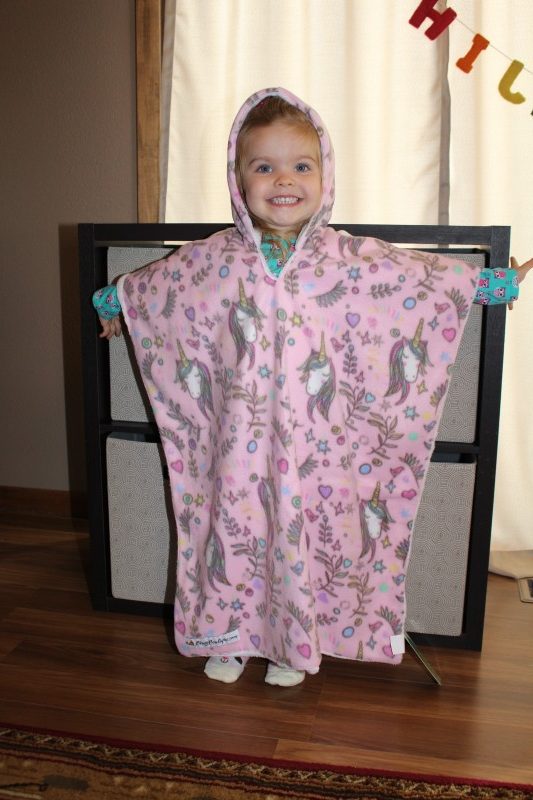 Living in the upper midwest, we have COLD winters. I'm sure you have all heard the warnings about having winter coats on in car seats – don't do it! But, I was left wondering, how DO I keep my daughter warm in her car seat if she can't have her winter coat on?
Birdy Boutique solves the carseat coat issue. They make adorable, warm, car seat ponchos to keep kids warm in their car seat, safely. It's super easy. You just take your child out into the car wearing the poncho, sit them in the car seat, flip the back part of poncho over the top of car seat, hold the front up while you buckle your child, and place the poncho over buckled seatbelts.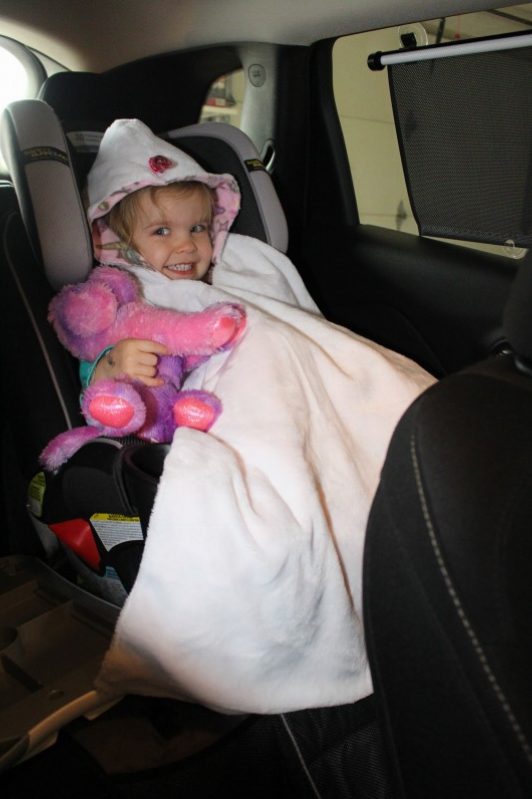 We received the Unicorn Car Seat Poncho for our little girl and the Gray Arrows Car Seat Poncho to use when our little boy gets bigger. The Car Seat Ponchos from Birdy Boutique are well made, super cute and nice and warm. The poncho comes in one size and fits kids 6-12 months old in a car seat up to 4 or 5 year old walkers. A car seat poncho would make a great holiday gift idea!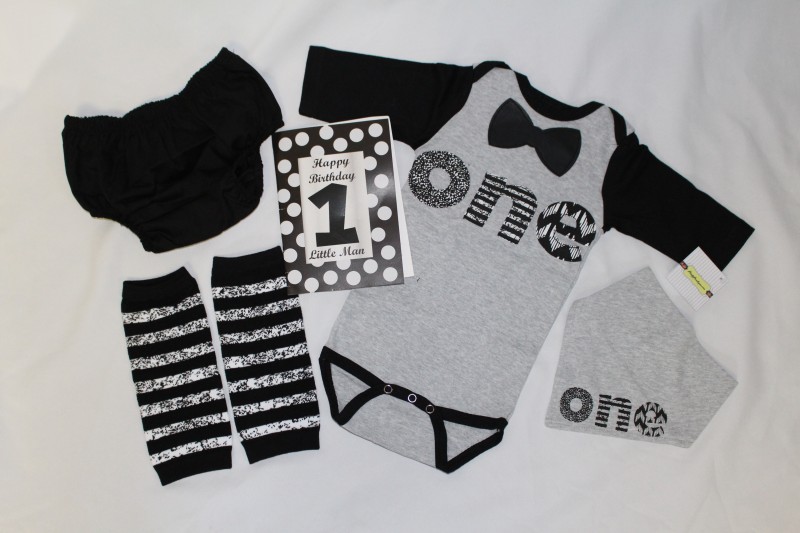 Birdy Boutique also makes adorable birthday outfits for boys and girls. We received the Classy Little Man first birthday outfit/cake smash outfit. It came with five pieces, all well-made. It also came with a card that had photo suggestions on it. As a photographer, I appreciated this extra little inclusion for parents who are shooting their own first birthday photos.
Buy It: Head over to Birdy Boutique on Amazon to see for yourself the great selection of products they offer.
Connect: Don't forget to like them on Facebook, follow them on Instagram and Pinterest, and subscribe to their YouTube channel for all the latest news and promotions.


Hi, my name is Asha. I am 34-years-old and am a nurse by profession. Right now I am battling Breast Cancer. My husband and I have been married for 8 years and together we have a sweet seven-year-old daughter, a fun four-year-old son, and a lovable bunny named Caramel. I enjoy spending time with family, taking photographs, scrapbooking, hunting, fishing, cooking and gardening.
This post currently has 5 responses.