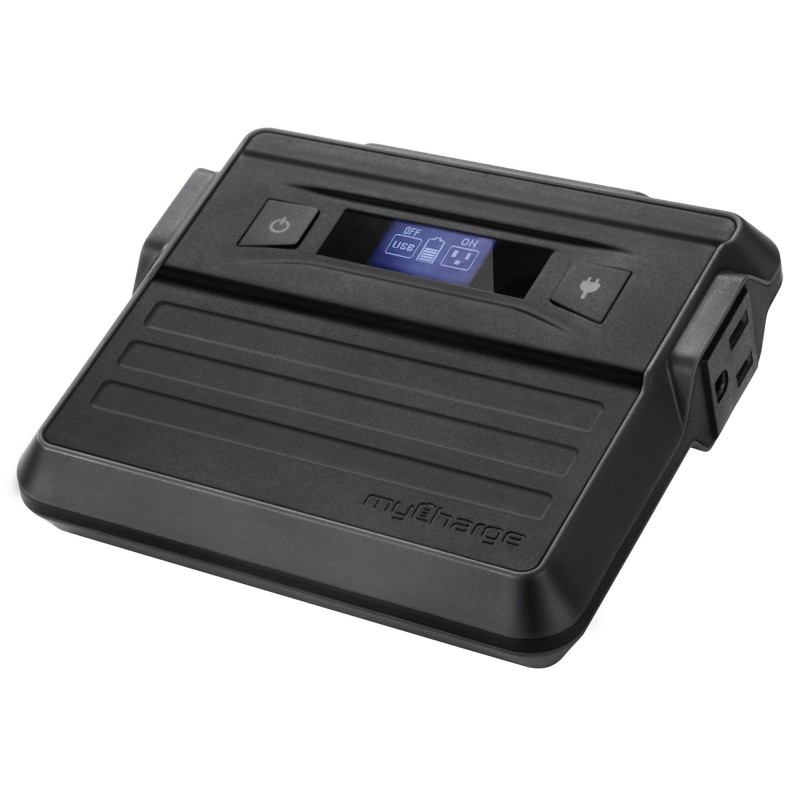 I was sent a MyCharge portable power outlet. All opinions are my own.
September was a pretty chaotic month for Ryan and I. We are both lucky to work from home, but in September we spent way more time outside of the house than we usually do, including several overnights away from home. We quickly found ourselves packing a backpack for our gadgets and accessories. We would each pack a laptop and charger, we'd both have our phones and a charger, and we were also bringing along our iPad which needs a separate charger from our phones. It felt like we were constantly waiting on one another to finish charging something so we could charge the next thing.
In the past I worked with MyCharge to get a powerful powerbank for my brother-in-law who is a security guard and is able to use his devices while working overnights. I decided it was time for Ryan and I to get a MyCharge device for us to keep!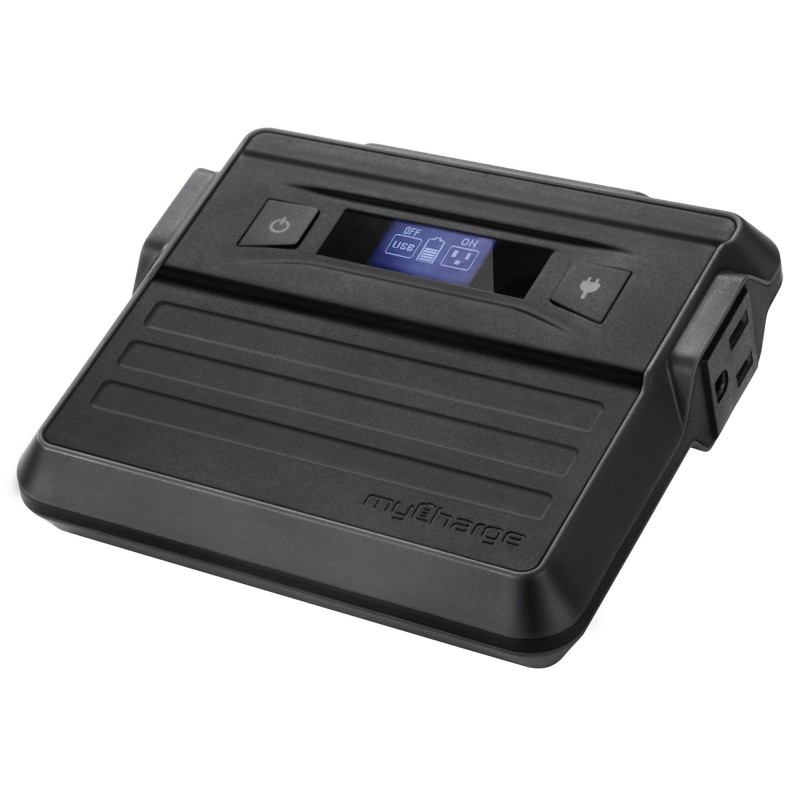 We were sent a MyCharge Portable Power Outlet. This is way more powerful than your typical powerbank! The Portable Power Outlet is designed to replace generators when tailgating or camping. This power source can even run a 34-inch TV for up to four hours! It can go up to 65 watts which is enough to power a laptop. It has an AC power port which is the type of plug you typically see against walls in homes. It also has two USB-a ports, and a USB-C port. Meaning we could charge our laptops, phones and iPad with this. Of course, the AC port could be used for all sorts of things, almost anything that could plug into your wall could be powered by the Portable Power Outlet.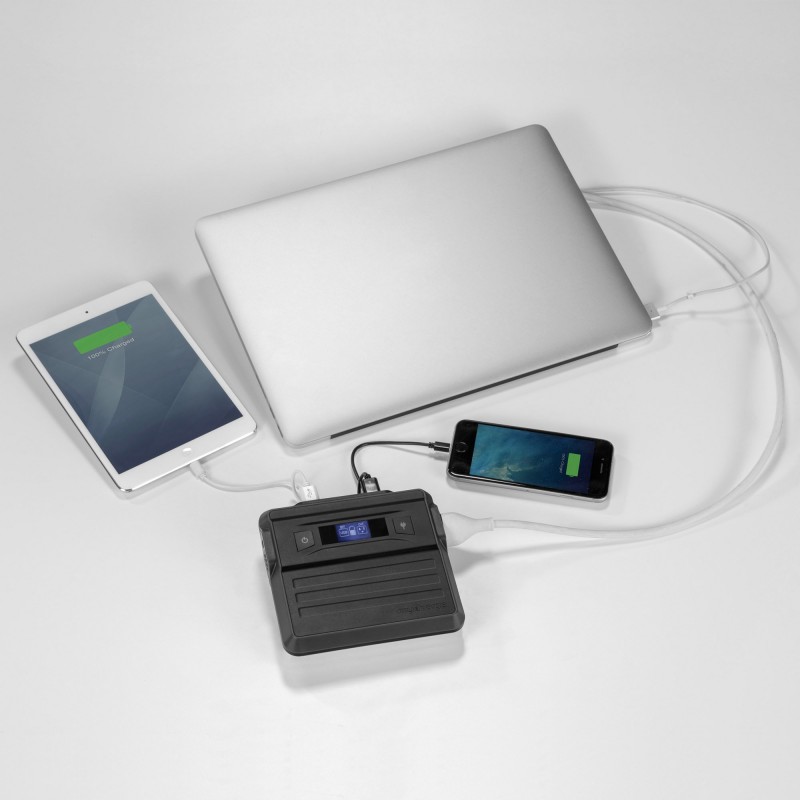 Back in May we went camping and this would have been a great way to power up our devices, or to run small kitchen appliances like an electric skillet or crock pot. I think it will also be handy to have in case we lose power during or a storm or something. It would give us more ways to entertain ourselves without electricity in the house and more options for cooking.
I think the Portable Power Outlet would be a great gift for anyone who likes to stay connected all the time, but it would also be a great practical gift for just about anyone who goes camping or to use when they have lost electricity at home.
Win it: Enter for a chance to win a Portable Power Outlet! This giveaway is open to the US and will end 11/18/2018 at 11:59pm EST. Fill out the Giveaway Tools form below to enter.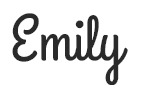 Hi there! I am Emily Evert, the owner of Emily Reviews. I am 28 and live in a small town in Michigan with my boyfriend Ryan and our two pugs. I have a large family and I adore my nieces and nephews. I love reading memoirs, and learning about child development and psychology. I love watching The Game of Thrones, Teen Mom, Sister Wives and Veep. I like listening to Jason Isbell, John Prine, and other alt-country or Americana music. I created Emily Reviews as a creative outlet to share my life and the products that I love with others.
This post currently has 3 responses.