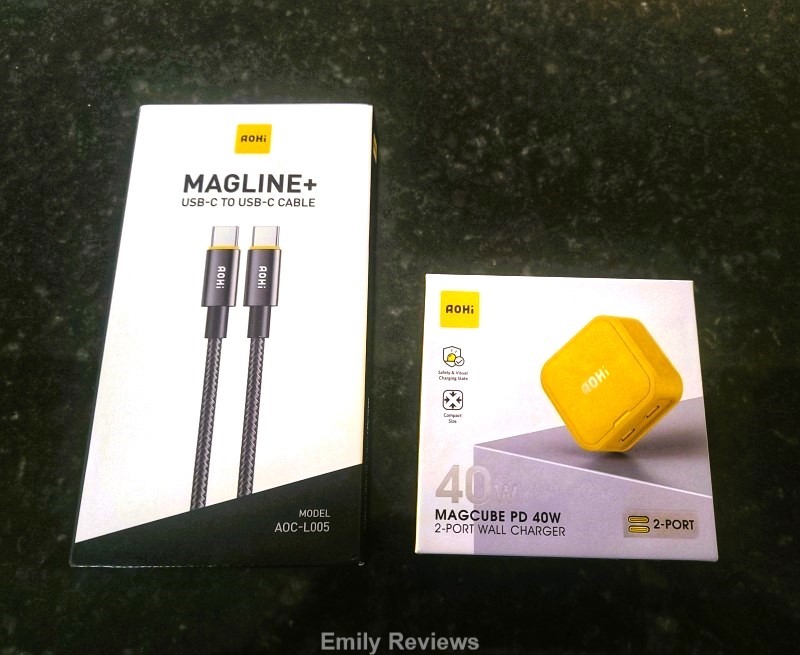 Thank you to Aohi for providing me with products to facilitate my blog review. All opinions are 100% my own.
This year's school registration looked slightly different for my sophomore in high school and my 8th grader. Both girls were issued laptop notebooks to use during the school year. They were told that the notebooks were a mandatory school supply. My understanding is that the notebooks take place of most/all of the subject textbooks.
To help ensure the notebooks are charged each night, I got the girls Aohi 40W 2-Port Wall Fast Chargers and Type C Fast Charging Cable Charger Cords.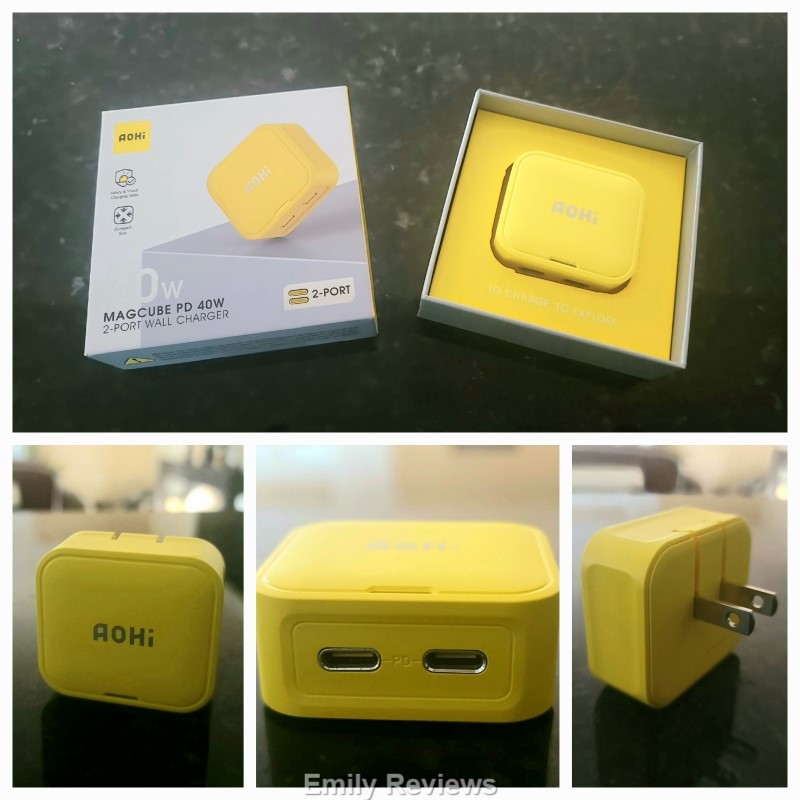 Aohi's 40W Fast Charger works for a variety of devices including smartphones, tablets, laptops, smartwatches, and more. It is equipped with intelligent power allocation technology, meaning the charger can detect power needs for each device plugged in and optimize the power supply going to each to ensure they are efficiently charged at the same time.
The Aohi 40W Fast Charger is small in size making it easy to take with you. It is 1.9 x 0.70 x 0.8 inches in size. The wall outlet prongs fold down for storage and traveling.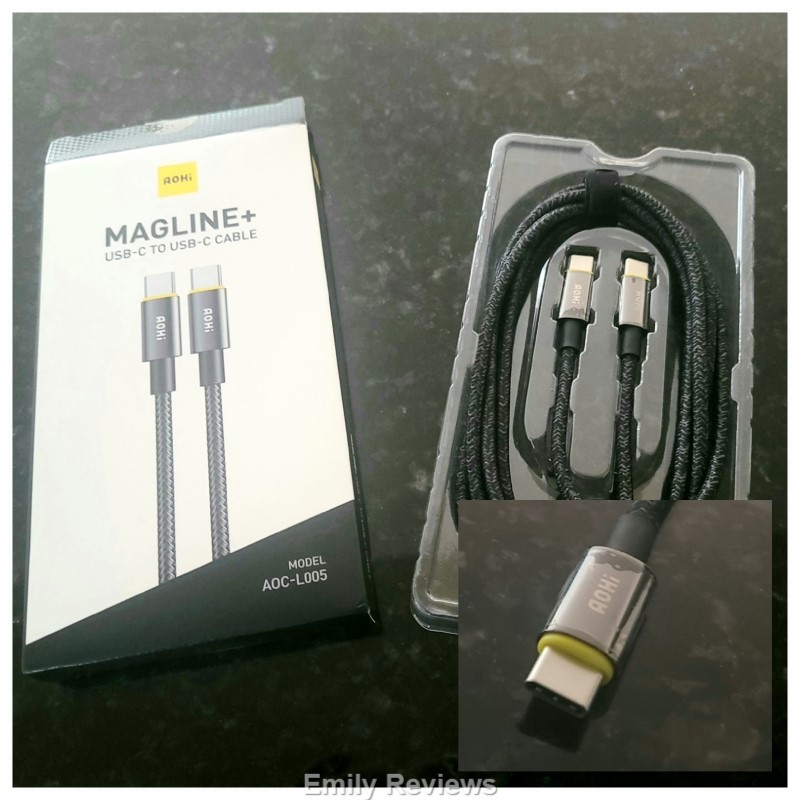 To go with the chargers, I got Aohi's Type C Fast Charging Cable Charger Cords. The USB C cable charges any USB-C device, up to 100W(5A) high-speed. They are equipped with E-Marker chips to ensure continuous voltage during the charge.
Aohi's Type C Fast Charging Cable Charger Cords are made with durable braided nylon and TPE. They are 6 feet in length.
We are only on our fifth day of school, but so far the year is off to a great start. Aohi's 40W 2-Port Wall Fast Chargers and Type C Fast Charging Cable Charger Cords are working well to charge the girls' notebooks as well as their other devices.
If you are in the market for a new charger, I suggest checking out Aohi.
DISCOUNT: Right now, Emily Reviews readers can save 10% by using code AOHI40WC at checkout. (Valid until 10/31/2022.)
Buy It: Please visit the Aohi website to see their great selection of products and convenient shopping locations.
Connect: Don't forget to follow Aohi on Facebook, Twitter, and Instagram for the latest product announcements and special offers.
Win It: One winner will receive an Aohi 40W 2-Port Wall Fast Charger. This giveaway is open to US residents. The giveaway is scheduled to end on 09/28/2022. Good luck!


Hello, my name is Laurie. I have been married to my husband for 16 years. We have two young daughters, ages 15 and 13 years old. My family and I live in Oregon so that means we are just minutes from the beach, mountains, and desert.  We love it here and try to spend as much time outdoors playing as we can. When we aren't outside playing, I enjoy reading, gardening, refinishing furniture, and other crafts.
This post currently has 19 responses.